Masterclass Kitchens


The Timeless Collection
Save 20% on Selected Kitchens
Plus many more superb offers on appliances, sinks and taps.
View all Offers
Choice is at the heart of our Timeless Collection. With 21 ranges, 63 colours and 334 possible combinations to choose from, this collection enables you to create a luxurious, bespoke kitchen without the bespoke price-tag. The Timeless Collection, which is part of our Masterclass Kitchens brand of furniture, features our innovative kitchen cabinet, which has up to 30% more storage space than a standard cabinet.
Achieve a Bespoke, Luxury Kitchen Look
The Timeless Collection boasts a stunning colour pallet with ultimate choice and a 'made in the UK' stamp. Be as bold as you like with contrasting and unique textures, or keep it classic with our elegant neutral shades. We focus on offering design features and storage to enhance each of our ranges, such as canopies, mantles and our unique and affordable Inframe System to create a bespoke, luxury look and feel.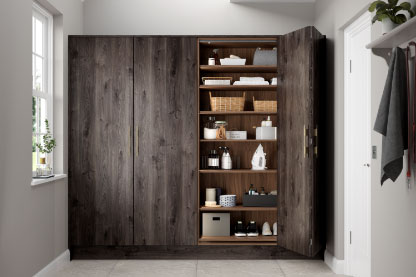 The Highest Quality Cabinetry
Our cabinets provide up to 30% more storage space than a standard kitchen cabinet, and they are designed with strength and stability in mind. What's more, we've eliminated the need for centre posts for an easy to use cabinet.
Unique Kitchen Storage
The Signature Collection is a range of breath-taking kitchen storage features unlike any other. Designed to set your kitchen apart from the rest, these unique, high-quality storage pieces will bring both beauty and practicality to your kitchen.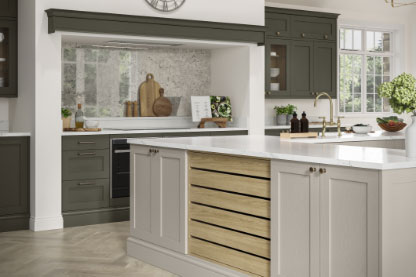 Stand Out Design Features
Our stunning collection of design features has been created to bring design flair and practicality to your kitchen. Incorporating these unique design features into your kitchen will create a space that's truly unique to you.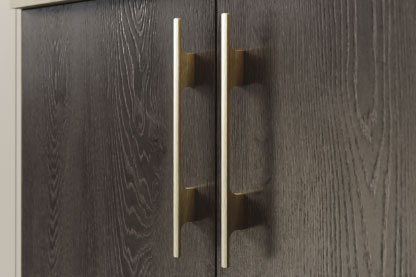 Endless Handle Possibilities
Our choice of kitchen handles has been created to bring the look of your kitchen together. Whether your kitchen is modern, classic or something in between, our range of handles offers something for everyone.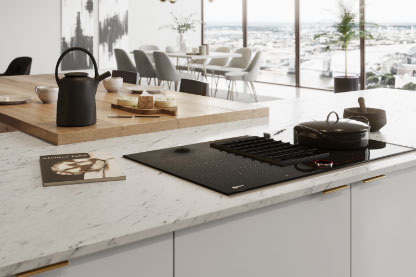 Beautiful Laminate Worktops
We understand that kitchen worktops can eat up your budget. That's why we offer a collection of luxury laminate worktops in a selection of beautiful life-like finishes, together with granite, quartz and solid wood options.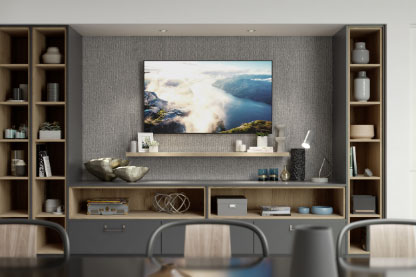 Open Plan Furniture
The Living Collection has been created to allow your kitchen and living spaces to flow seamlessly into one another. Designed to create fluidity and consistency in your home, this stunning collection of furniture will seamlessly connect your space.
The Journey to Your Dream Timeless Collection Kitchen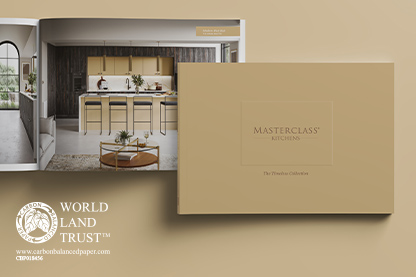 View Free Brochures
Explore our six beautiful brochures and magazines and get access to all our latest offers.
View Free Brochures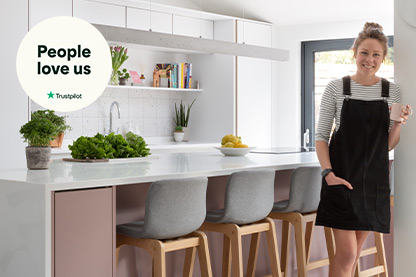 Book a Free Appointment
Our designers can create a space that matches your design, budget and lifestyle requirements.
Book Now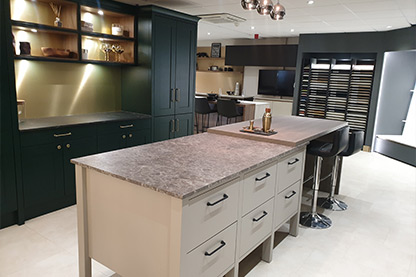 Find a Showroom
Why not pop in to see us? See inspirational displays and get expert advice over a nice coffee.
Find a Showroom
Visit our beautiful showrooms