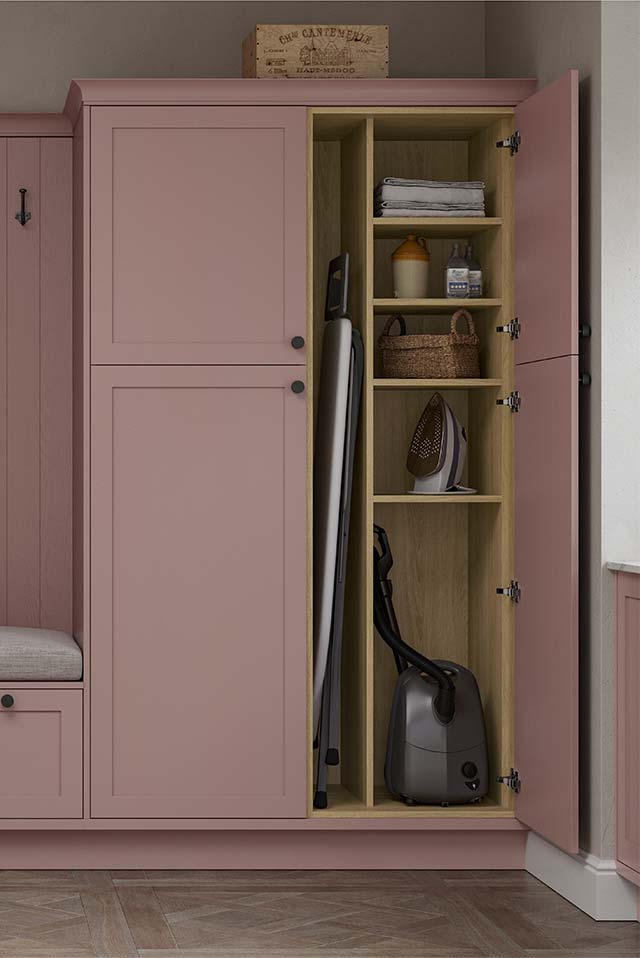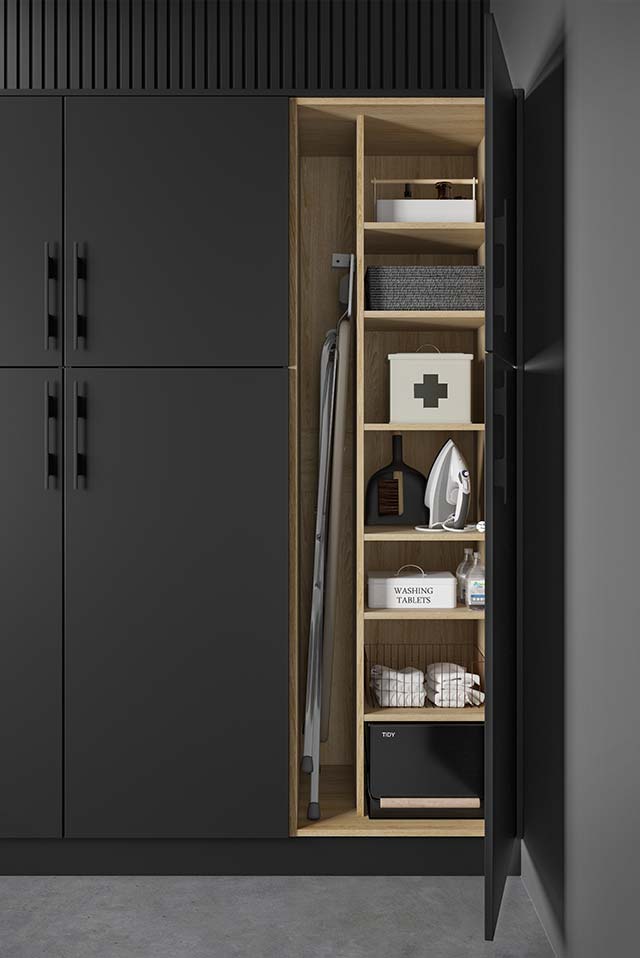 Our Utility and Laundry Room Cupboard Divider
Most utility cupboards contain ample shelving for cleaning products and equipment, but rarely both. They force you to handle ironing board storage elsewhere or dig through disorganised items to gain access. Our Utility and Laundry Room Cupboard Divider will save you so much energy you'll feel like you have hired help.
Explore Your Options

Utility rooms of all sizes
Our utility room storage comes in a variety of sizes and is compatible with any kitchen range style that we offer.

Save space and time
Get easy access to household supplies - the divider offers shelves and a 164 mm wide vertical storage pocket that's perfect for a hanging an ironing board or a vacuum cleaner.

Stand the test of time
Our utility room storage is robust yet attractive - it's built to last with a water-resistant Portland Oak or Tuscan Walnut finish.

Easy delivery and assembly
This divider is assembled in our factory and delivered to your home for a dedicated fitter to install.
Live a luxury lifestyle with our utility room storage
Experience a taste of the high life with our utility room storage. You might think that domestic organisation bliss is out of reach, but ssing the Signature Collection storage, though, you can experience a taste of that life without the price tag.
Book a Free Design Appointment
The journey to your dream kitchen, featuring Utility Room Storage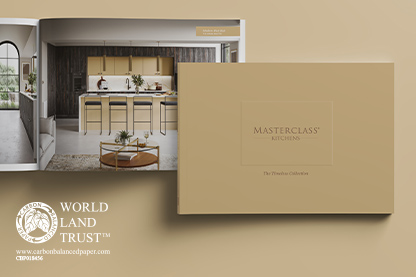 View Free Brochures
Explore our six beautiful brochures and magazines and get access to all our latest offers.
View Free Brochures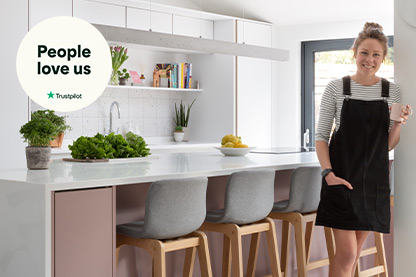 Book a Free Appointment
Our designers can create a space that matches your design, budget and lifestyle requirements.
Book Now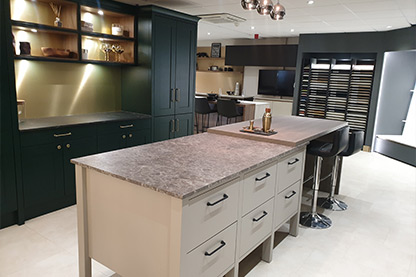 Find a Showroom
Why not pop in to see us? See inspirational displays and get expert advice over a nice coffee.
Find a Showroom
Become a Sigma 3 Kitchens
Insider
Join 1,000+ people searching for their dream kitchen, who are getting insider knowledge from our experts. Access exclusive guides, be inspired by the Masterclass Magazine and be the first to hear about our latest offers.

Our beautiful kitchen showrooms