Kitchen dresser units
Want to live a luxury lifestyle in your kitchen? Our kitchen dresser units are the perfect solution for those who dream of five-star hotel breakfasts, cocktail nights and showcasing your best kitchenware.
Available with all our kitchen ranges from your local Sigma 3 Kitchens showroom.
See More In Free Brochures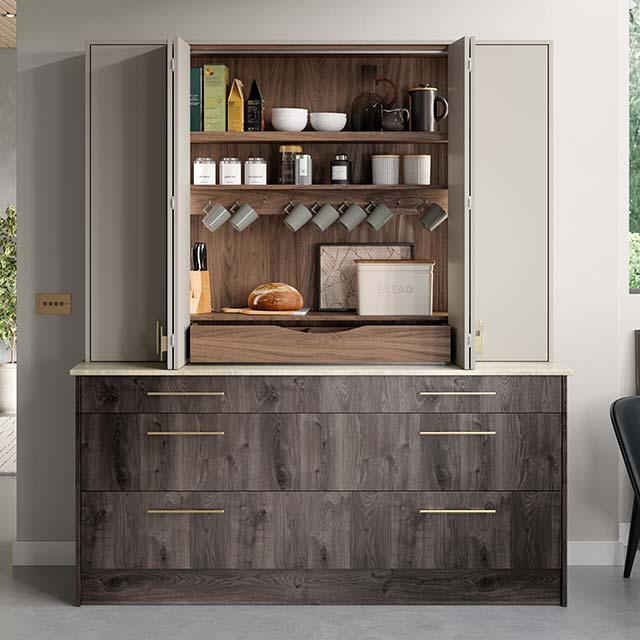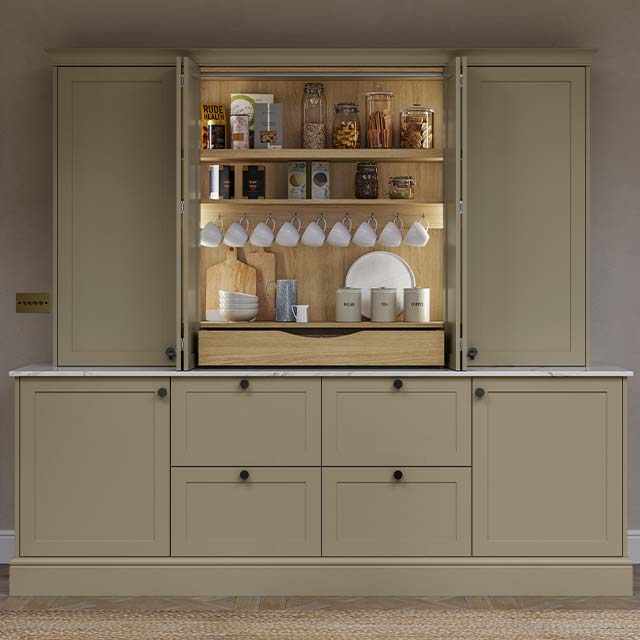 Breakfast dresser
This breakfast cupboard is more than a tea and coffee station - it enables you to store and access all manner of breakfast items in a way that's reminiscent of luxury hotels. Perfect for family breakfasts before a busy day.
Explore Your Options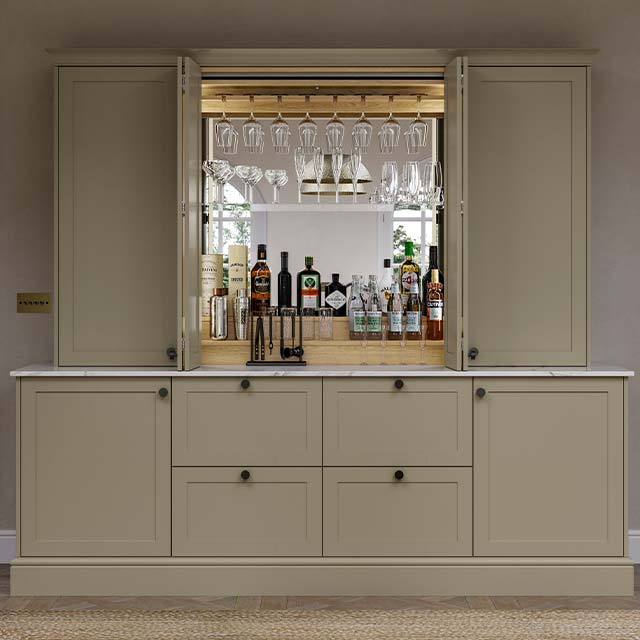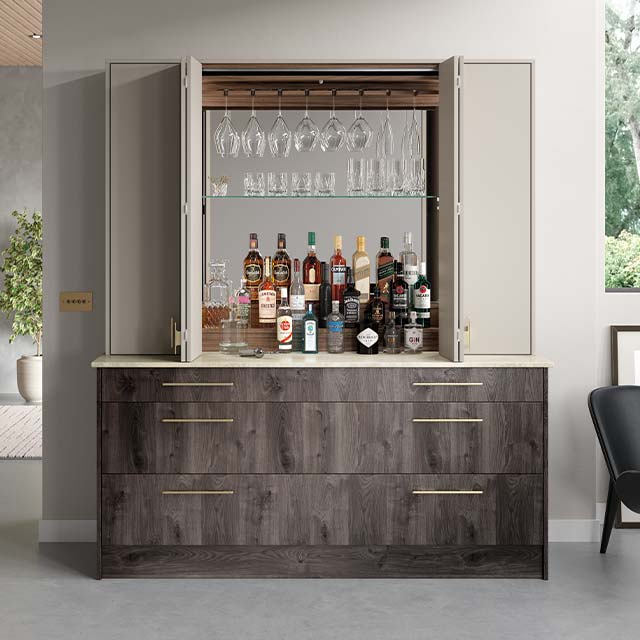 Kitchen bar dresser
Enjoy a a spirit at after a hard day? Or perhaps you enjoy sharing a few cocktails at home with friends? Try our home bar unit. Fitted with enigmatic doors, integrated strip lighting and a wine rack, it's like having a speakeasy bar at home.
Explore Your Options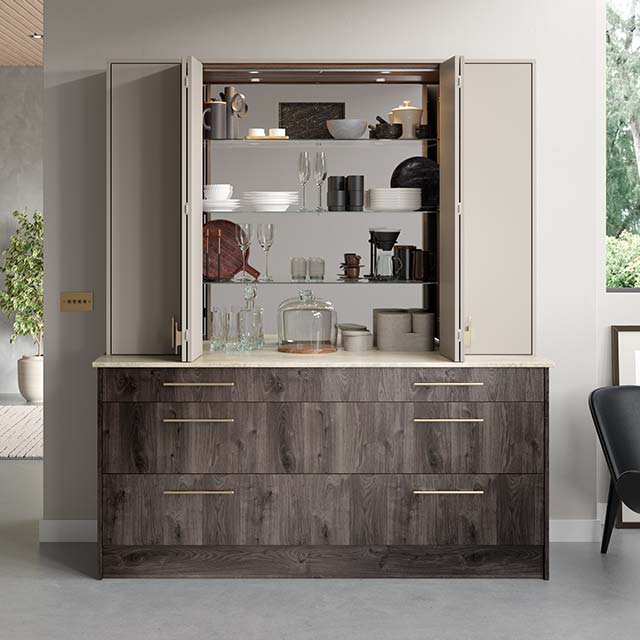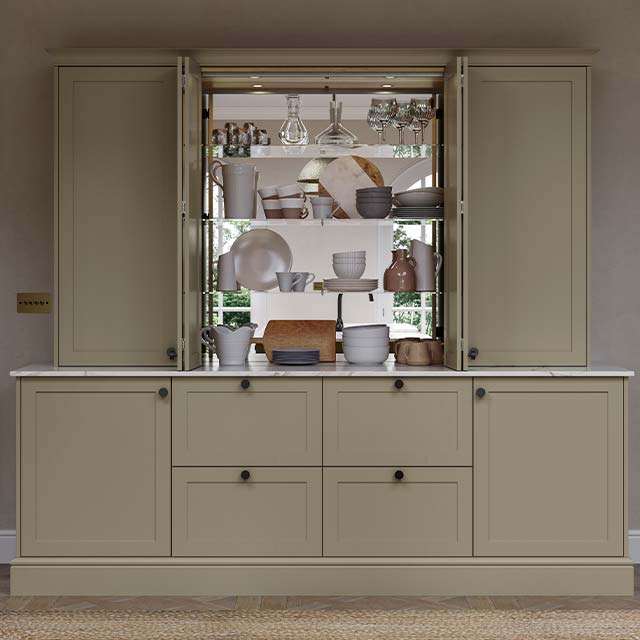 Display dresser
We all have "special occasion" dinner service sets, unique travel souvenirs and crystal wineglasses languishing in the back of wardrobes. Why not showcase yours like the gallery art pieces they were destined to be? This mirrored display cabinet gives your memories the attention they deserve.
Explore Your Options
Various style options
Each of the three dressers comes in hundreds of door style and colour combinations to suit both modern and traditional kitchens.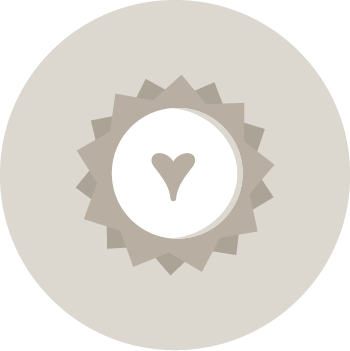 Stand the test of time
Built to last with durable materials, all dressers are sturdy and long-lasting. All Blum hinges come with a lifetime guarantee.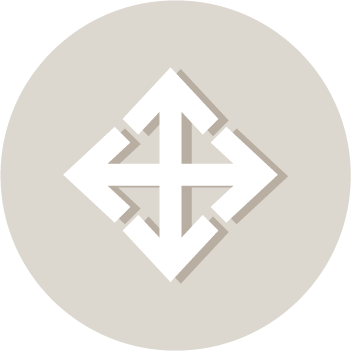 Compatible with all ranges
Available in a range of widths and with space-saving bi-fold door options , there's a dresser to fit any kitchen.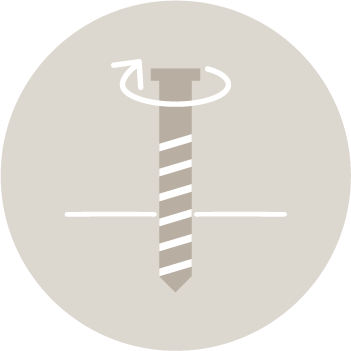 Easy delivery and assembly
All dressers are assembled in our own factory and delivered to your home for a dedicated fitter to install.
Live a luxury lifestyle with our kitchen dresser units
Experience a taste of the high life with our kitchen dresser units. You might think that home bars, breakfast stations and showcasing beautiful kitchenware is out of reach, but using The Signature Collection storage, though, you can experience a taste of that life without the price tag.
Book a Free Design Appointment
The journey to your dream kitchen, featuring Kitchen Dresser Units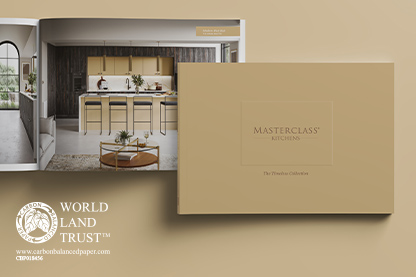 View Free Brochures
Explore our six beautiful brochures and magazines and get access to all our latest offers.
View Free Brochures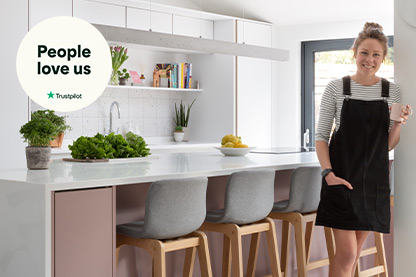 Book a Free Appointment
Our designers can create a space that matches your design, budget and lifestyle requirements.
Book Now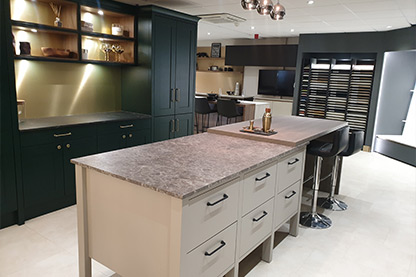 Find a Showroom
Why not pop in to see us? See inspirational displays and get expert advice over a nice coffee.
Find a Showroom
Become a Sigma 3 Kitchens
Insider
Join 1,000+ people searching for their dream kitchen, who are getting insider knowledge from our experts. Access exclusive guides, be inspired by the Masterclass Magazine and be the first to hear about our latest offers.

Our beautiful kitchen showrooms