Sigma 3 Kitchens Warranty
| Product | Sigma 3 Offer |
| --- | --- |
| Cabinets | 10 Year Warranty |
| Frontages, décor panels and wirework | 3 Years |
| Hinges and drawer runners | Blum Lifetime Guarantee |
In the first 12 months from the date of purchase, all Sigma 3 Kitchens made and assembled products are covered by guarantee against defective goods or bad workmanship. This guarantee covers parts and labour.
The company reserves the right to either repair or replace any item that becomes defective.
The company reserves the right to substitute a similar or equivalent product of comparable quality, if the original material or product is no longer available or if the manufacturers discontinue doors.
Colours, Glass and Natural Products:

Whilst every effort will be made to supply the goods in the colour/shade chosen by the customer the exact colour/shade cannot be guaranteed neither can the company guarantee that the colour/shades are identical to those shown in the Company's advertising material and brochures.
In particular where natural timbers are used the Customers must expect variations in colour and grain. Over time, natural timber products; including stained and painted timber products will change colour due to the effects of natural sunlight. These changes are not considered defects. Replacement items, if required under this guarantee may appear to differ in colour as a result of being new.
Painted timber products may show hairline cracks to joints and / or around centre panel to frame. These are natural features caused by movement of the independent component parts and cannot be avoided. These characteristics are not considered defects.
The company will not be liable for any slight impaction in any parts made of glass.

The additional 9 year warranty on cabinets and 3 years on frontages run consecutively from the end of the guarantee period and covers the free replacement of defective goods made and assembled by Sigma 3 Kitchens. A labour charge is applicable.
Electrical or plumbing faults resulting directly from any preparation work carried out by Sigma 3 Kitchens or sub contractors or employees will be covered during the initial 12 month guarantee period only
All appliances and work surfaces carry their own guarantees from the manufacturers. Customers should consult the documentation received with the products(s) in question for details of manufacturer guarantees
This guarantee/warranty shall not extend to damage:

to any component parts which have at any time been put to commercial or non domestic use, abused or had unreasonable wear and tear.
arising out of corrosion, water damage or wilful acts of neglect
due to, or occasioned by, for whatever reason, dismantling or re-installation.
due to, or occasioned by, accident, fire, burst pipes, lightning, explosion, flood, or any acts of God.

This guarantee/warranty does not apply to acts of war, riot, demonstration or nuclear explosion and contamination.
This guarantee cannot be assigned without prior written agreement from Sigma 3 Kitchens.
This does not affect your statutory rights.
Start Your Journey with Us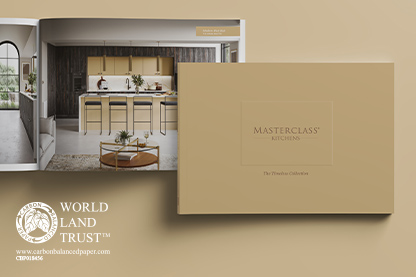 View Free Brochures
Explore our six beautiful brochures and magazines and get access to all our latest offers.
View Free Brochures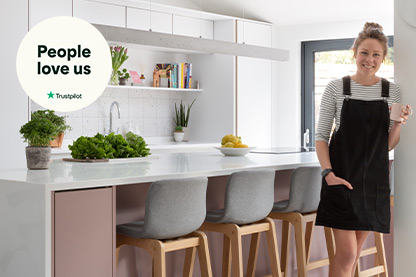 Book a Free Appointment
Our designers can create a space that matches your design, budget and lifestyle requirements.
Book Now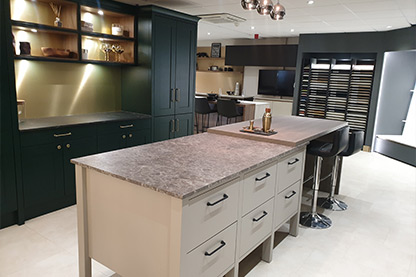 Find a Showroom
Why not pop in to see us? See inspirational displays and get expert advice over a nice coffee.
Find a Showroom