Family Halloween Parties: A Scarily Good Guide
Published on 24 Oct 2023
Hosting a family Halloween bash is a big job. Sure, you don't have the usual pressure to deep clean the house thanks to the Halloween decorations – it's the one day of the year that visitors won't notice a few spider webs – but it still takes work if you've let the dust bunnies breed like, well… rabbits.
On top of that, there are boo baskets to purchase, a Barbie or Wednesday outfit to iron, a pirate costume to make and hallways to decorate. And then you're left with the two scariest tasks of all: navigating your guests' dietary requirements and entertaining three generations at once.
The one job you don't need to fear this Halloween, however, is planning activities. Forget the usual Halloween games. This month, we've handled that for you so you can prepare for a frightfully fun itinerary that'll keep everyone entertained, from five-year-old Hamza to ninety-five-year-old Mrs Davies from next door.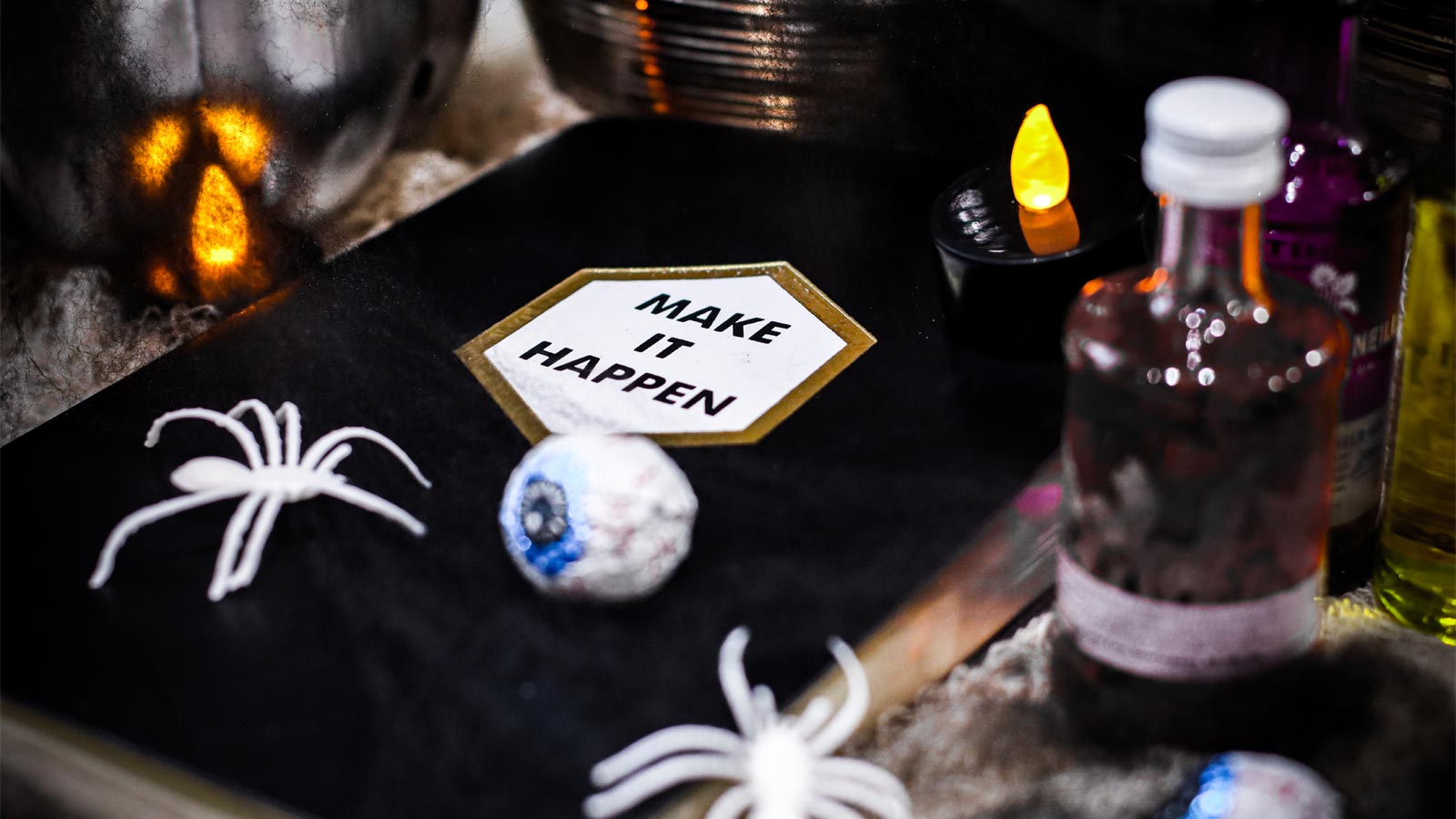 Halloween Scavenger Hunt
Kids love scavengers hunts but so do us adults. That's why they're an ideal party opener. Many people just don't do them because they take work. Fortunately for you, we've buried a link to a ready-made hunt you can use at the bottom of this article. Is this a trick to keep you reading? Yes, but you also get the treat!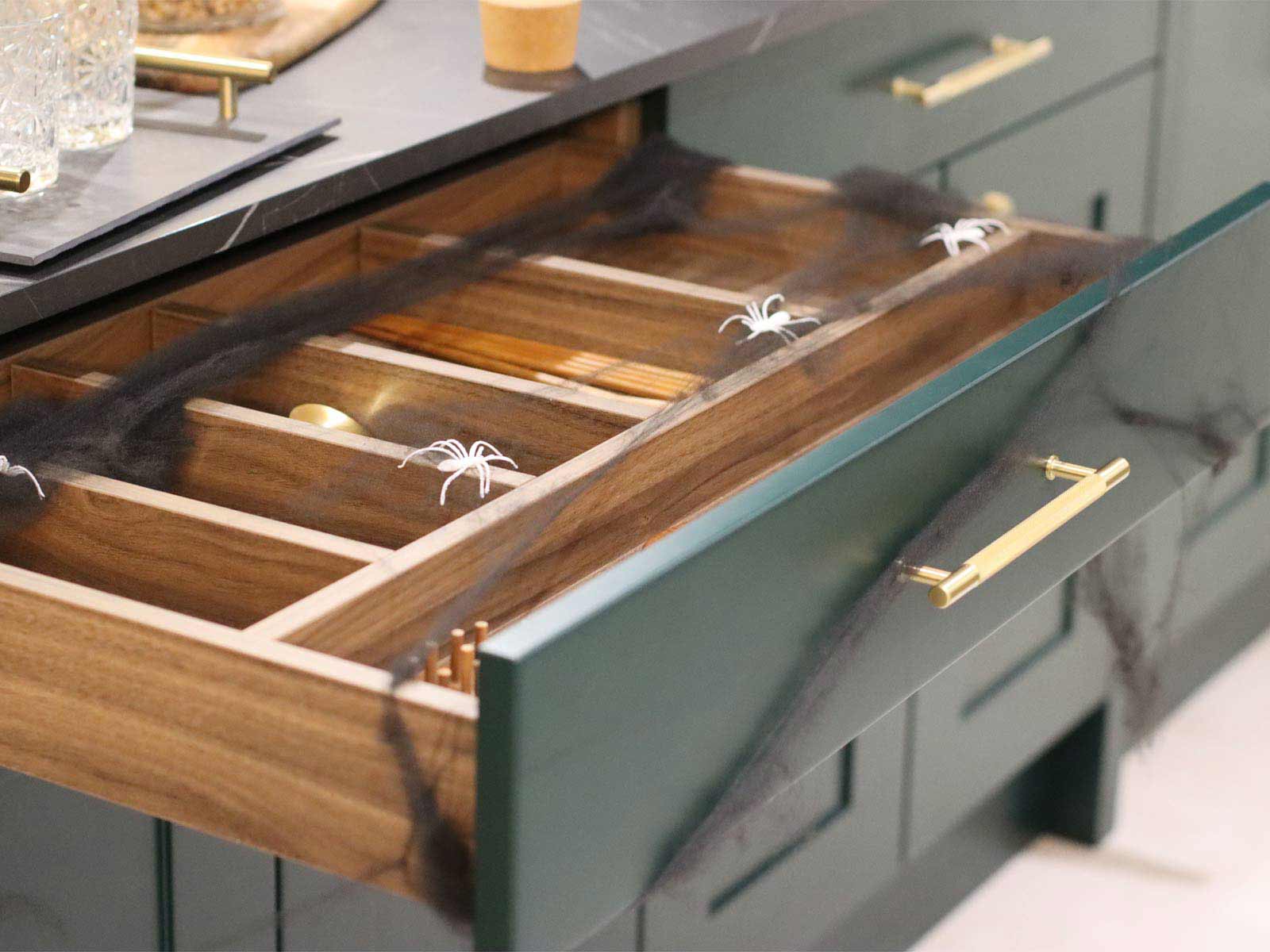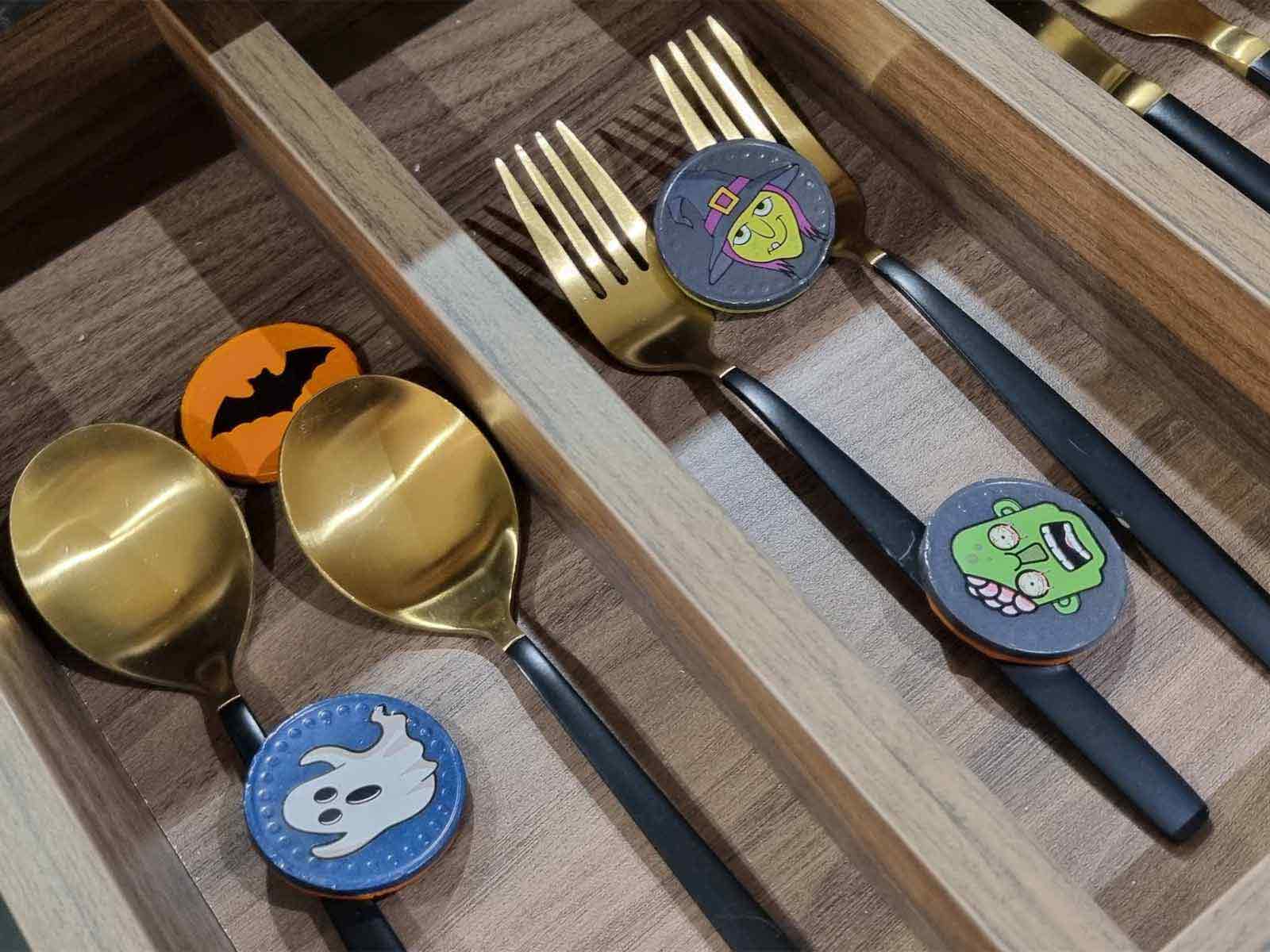 If you do organise a hunt in your kitchen then wood-effect drawer cutlery organisers are phenomenal chocolate-hiding places. Crafted with walnut-wood or oak-timber finish options, our plastic-free kitchen drawer units help you uphold the magic of your high-end Halloween décor.
Pro Tip!
Want more design tips and lifestyle advice to help you make the most of your kitchen? Become a Sigma 3 Kitchens Insider for free. You'll get a library of virtual lifestyle guides just for subscribing.
Claim Your Welcome Library
"Scary" Films
Multi-generational parties work best when they start with high-energy fun then move onto activities that settle the kids but keep them entertained. A scary movie does this job perfectly. Of course, we're being liberal with the word "scary" here. In reality, a Halloween-themed cartoon flic works best.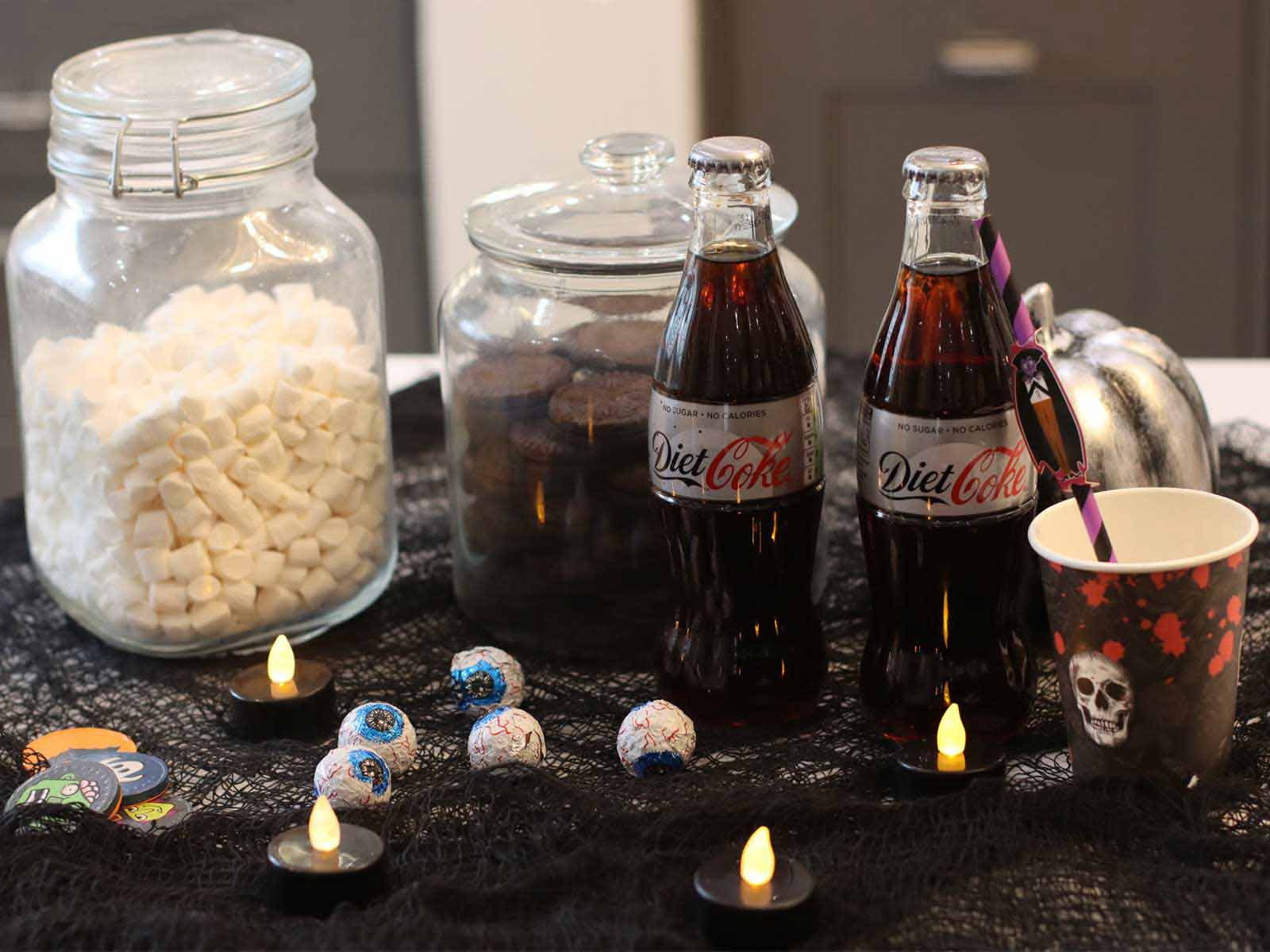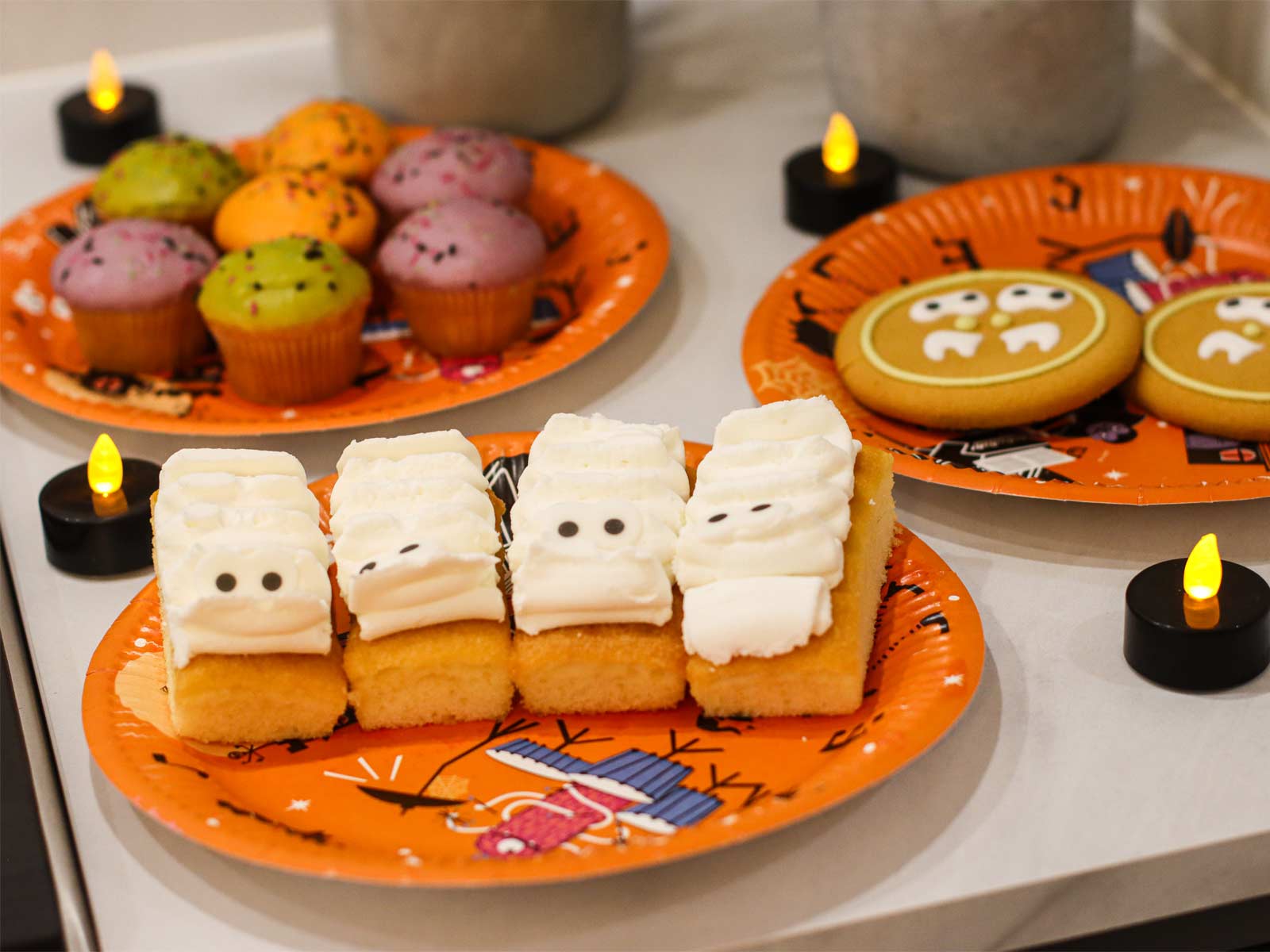 Whatever you play, just ensure you do it in style using a media wall with shelves. As statement furniture, media wall shelves are floating shelves or cabinets you add around a wall-mounted TV. Ultra-modern, these features turn lone TVs into home cinemas – a spectacle that kids love.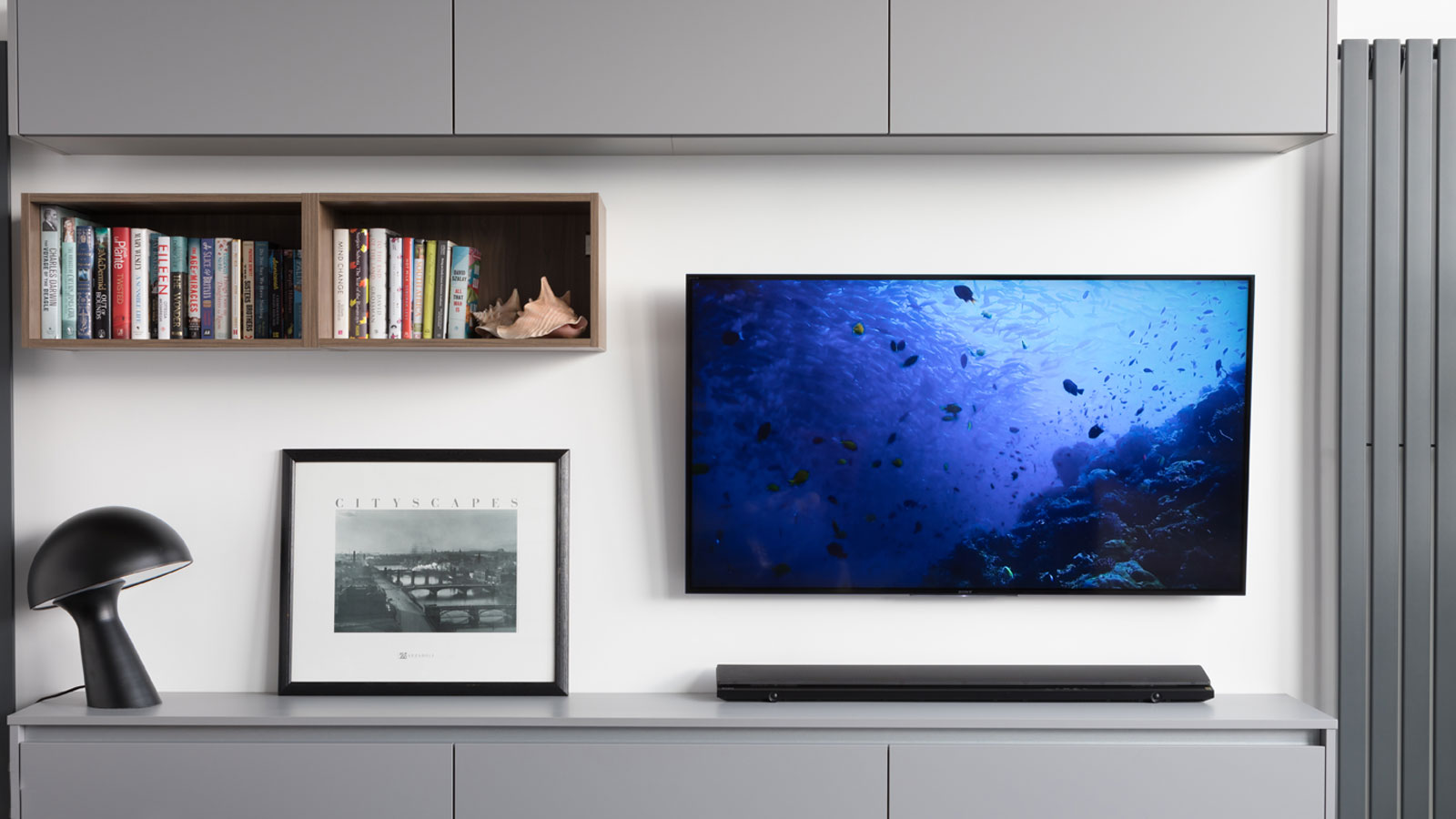 Extremely versatile, media walls can inhabit open walls or even tight spaces if you incorporate corner shelves. While some homeowners install a media wall in their living room or a dedicated cinema room, they're becoming more popular as an addition to kitchens. Either way, they look spectacular.
"Scary" Stories
Family-friendly parties sometimes go on too late for the littlest attendees who end up tired with Halloween makeup smudged across their foreheads. Despite being grumpy, though, they don't want to go to sleep. But what if one of the adults reads them a story to make bedtime part of the fun?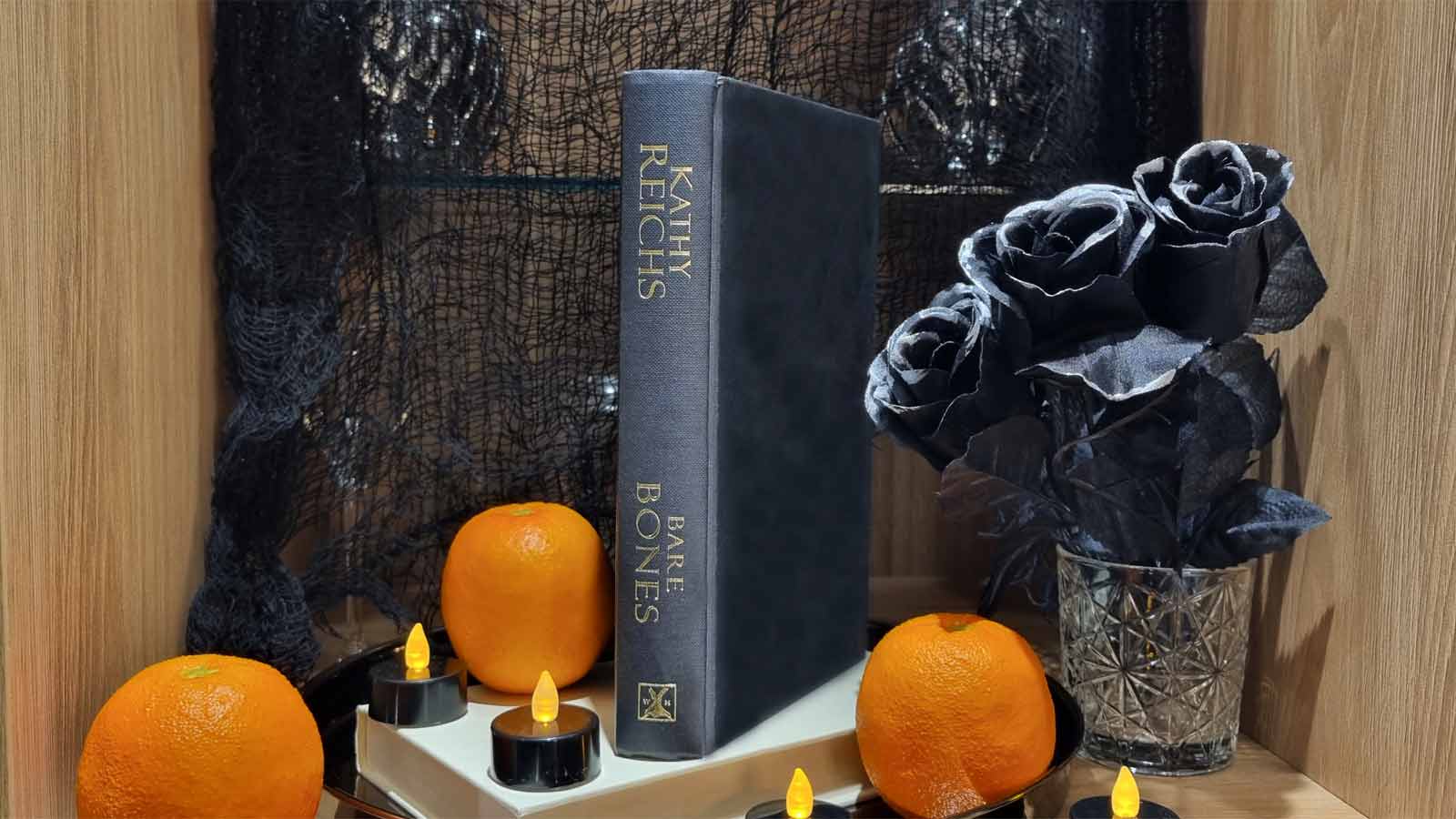 Astronaut Chris Hadfield's picture book The Darkest Dark is superb for this job because it teaches the beauty of the dark, which will ease their minds ready for bed after seeing creepy Halloween masks all evening. Thus, whoever reads it can quickly return to the party, which by then should have descended to the wine cellar.
Child-Free Halloween Fun
When in a haunted castle, do as the crazy aristocrats do, right? When in a British corner plot without a wine cellar, though, perhaps try a more contemporary wine storage option. At Sigma 3, we build high-quality wine drawers that look majestic and provide a practical place to store your prized wines.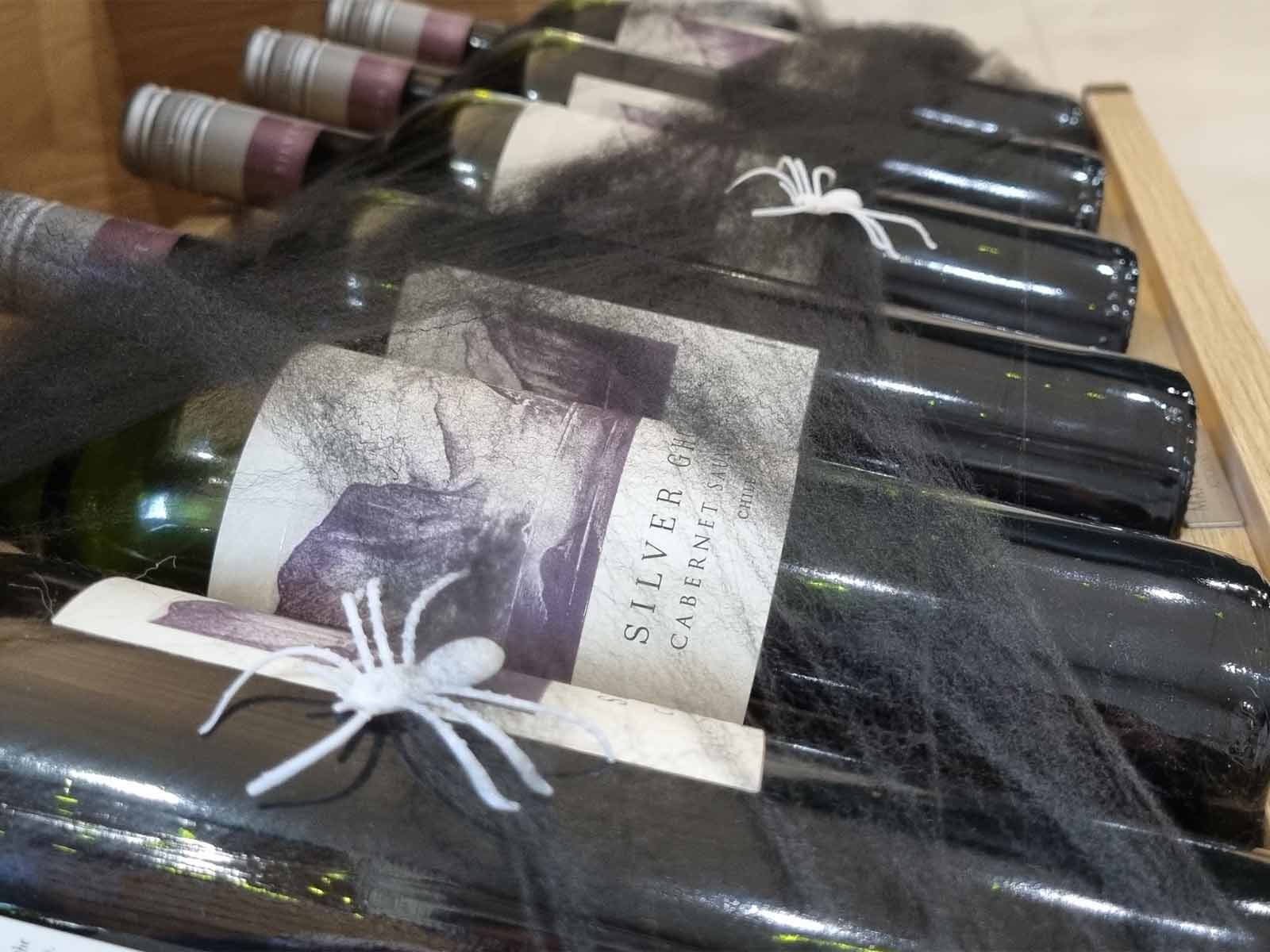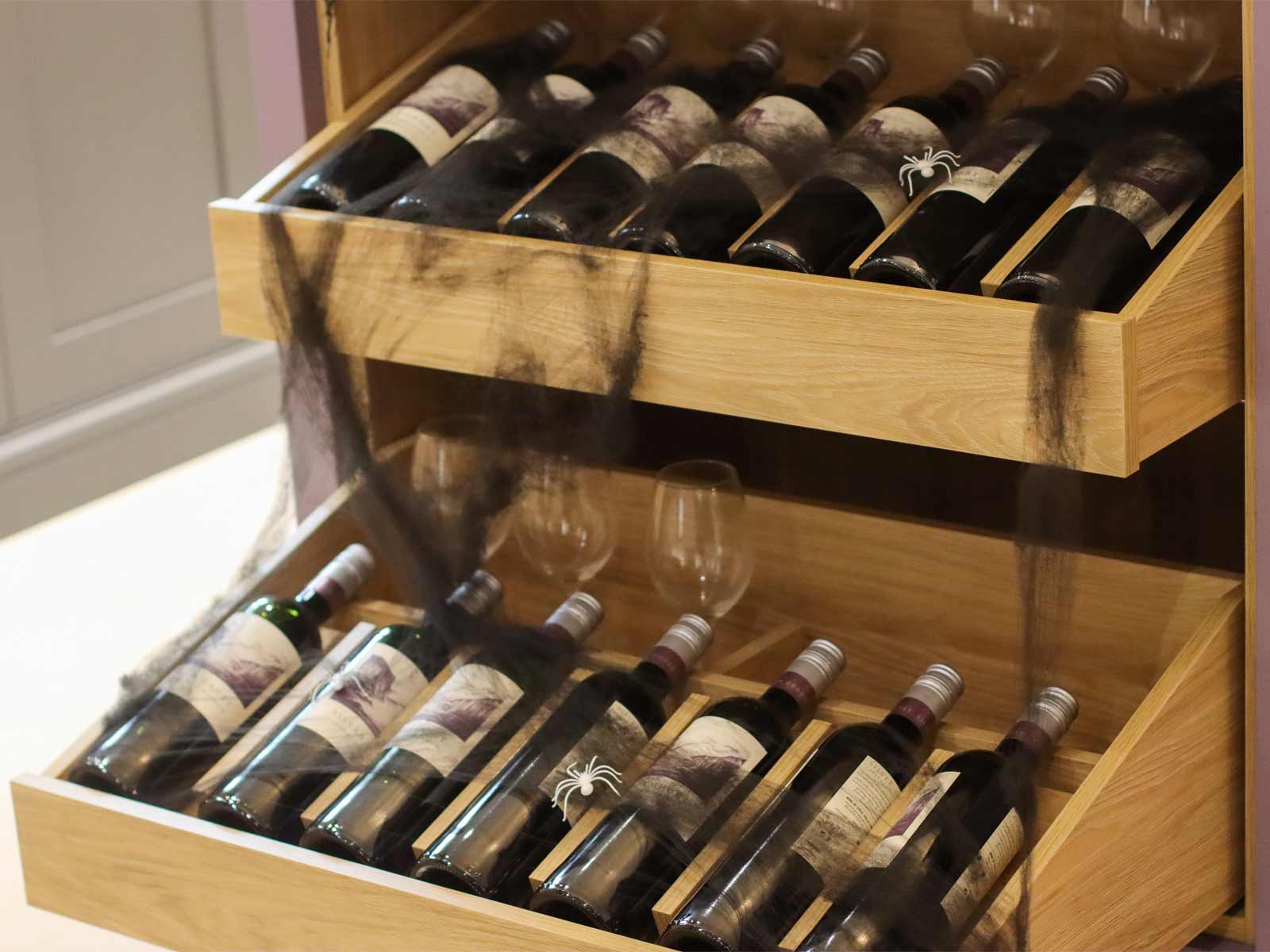 On the flipside, you could always install a tall drinks cabinet like The Connery if you have room for a full home bar setup. Providing a comprehensive bar experience, this cocktail cabinet holds all manner of drinkware, making it the dream setup for mixologists who love to create delicious witches' potions.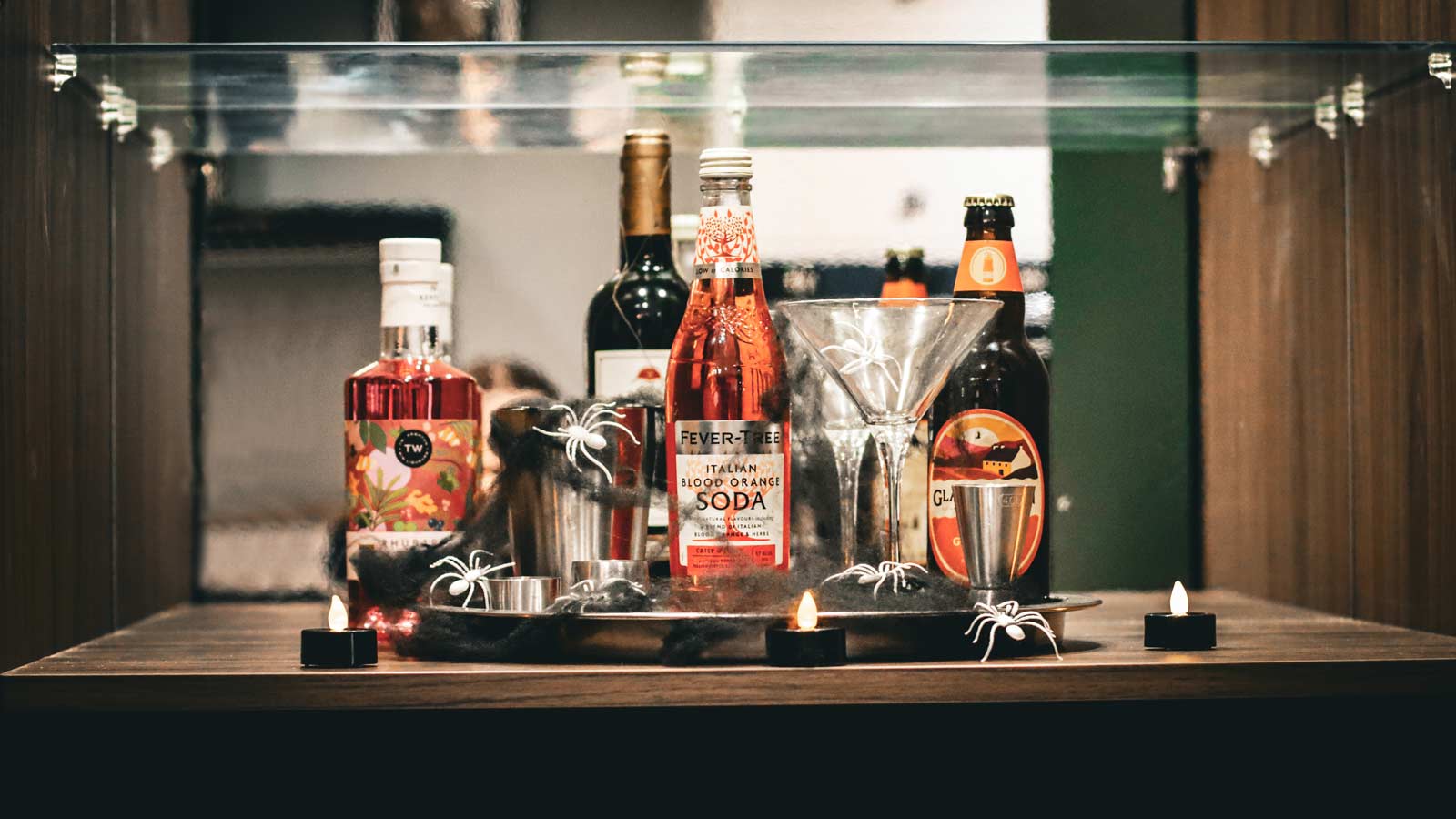 Using a home bar unit like The Connery, not only can you cater for adult tastes, but you can also use the drink shelves for water bottle storage to serve designated drivers. Plus, when you're done, you can make use of its sophisticated hanging wine glass rack and hide everything behind wingline doors.
Get Ready for Halloween 2024
As promised, here is where you'll find the scavenger hunt stuff to help you prepare for this year's Halloween festivities. They were written for another holiday but they'll work equally well for Halloween.
If you'd rather, though, why not find a nearby showroom and book a slot with us to discuss your kitchen layout well ahead of Halloween 2024? Or become a Sigma 3 Insider for free. As Sigma 3 Insider, you'll get regular design tips, plus a free guide on how to optimise your kitchen for guests.