Kitchen Ideas & Inspiration
The Millar's family kitchen
Cardiff West, Case Studies / 21 May 2021
The Millar's desired a social kitchen where the whole family could congregate and spend more time together.
Kate and Elliston moved into their new build home 15 years ago. Since then, Kthe couple have had four children and were in need of a more social kitchen.
Having seen the results of friend's kitchens, Kate and Elliston knew they would inlist the help of Sigma 3 when the time came to renovate their own kitchen.
The main goal was a family kitchen where they could spend most of their time. They researched kitchens online and created a vision for their new kitchen.
What was the brief?
The home's previous kitchen featured a dark colour scheme, and while this was perfectly fine for the family at the time, they wanted to mix it up and opt for something light and airy.
One of the most important requirements for the new family kitchen was a large kitchen island. Kate explained the island would provide a place where the children could sit whilst Elliston and Kate cooked.
Having four children, storage was absolutely crucial, so it was vital that the design featured storage solutions that could accommodate for a large family.
The design process
Following a design consultation with kitchen designer Gavin, it was decided that our shaker kitchen range Marlborough in Light Grey would bring the bright, airy look the couple desired.
Although Kate and Elliston had a clear idea of the look they wanted, they still had one big decision to make – whether or not to extend the kitchen. So, Gavin created two designs, one with an extension and one without. This cemented the Millar's descison to extend their home.
To assit with the family's storage needs, Magnaspace pull-out larder was incorporated into the design and a Velabin to manage waste with ease.
The outcome
Since the installation of the family kitchen, The Millar's spend more time in their kitchen than ever before. The large kitchen island has created a space where the whole family can congregate and be with eachother.
Kate explained that the pull-out larder is one of her favourite features as it prevents her needing to rummage at the back of cupboards.
Are you ready to start your own kitchen journey with us?
Our dedicated designers have the passion and expertise to create a kitchen that's perfect for you. Book a free, no-obligation design appointment with us today.
Not ready to speak with us? View our beautiful new brochures and get inspired today.
Book your free design consultation online today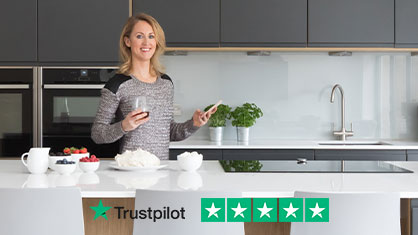 Have fun creating your wishlist, get a free 3D design & quote and talk about Finance Options. We'll give you an amazing experience.
Book now
View our free brochures, magazines and offers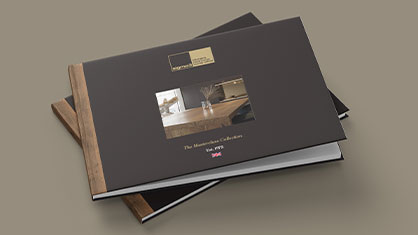 Explore ALL our kitchen and bedroom ranges, plus get exclusive access to our latest offers.
View our brochures
We are here to help you on your kitchen journey