Kitchen Ideas & Inspiration
A Sigma 3 Kitchen that has stood the test of time
Cardiff West, Ideas & Inspiration, Our Showrooms / 23 Sep 2020
Mrs Lilley has had her Sigma 3 kitchen for 42 years (and counting!). We caught up with her to hear all about her Sigma 3 Kitchen and how it is still as good as new.
Mrs Lilley lives in a bungalow in Wenvoe, Vale of Glamorgan that she purchased as a new build over 50 years ago. She recently saw her neighbour taking delivery of her brand new Sigma 3 Kitchen, upon realising we were the 'original Sigma 3 Kitchens', she invited us into her home to have a chat about her kitchen, about the history and how she had visited the original Sigma 3 showroom in Barry. Here's what she had to say…
The original Sigma 3 showroom in Barry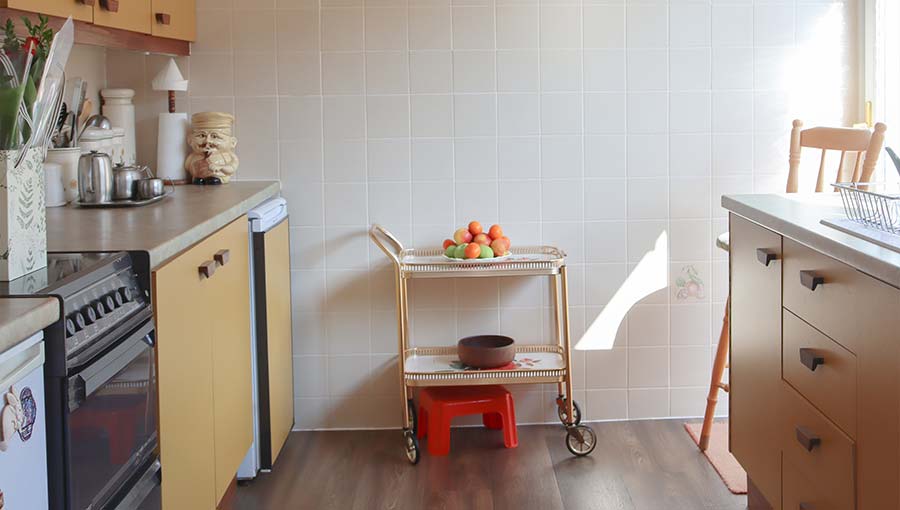 "My husband and I visited the Sigma 3 showroom, which at the time was located in Barry. I had recently had a riding accident and broken my foot, but we decided it was a good time to go and look for a new kitchen for our bungalow."
"We visited the shop and saw the workshop in the adjoining building. There weren't many colours to choose from at the time and just 3 ranges (the original 3 ranges, hence the name Sigma 3!) but I loved the yellow colour- it reminded me of sunshine. I already had touches of yellow in my décor so thought it would match perfectly."
"The purchase of my kitchen was very easy, there were never any worries over it and no hold ups along the way, the team worked hard to get the job done and cause as little disruption as possible."
Always happy to help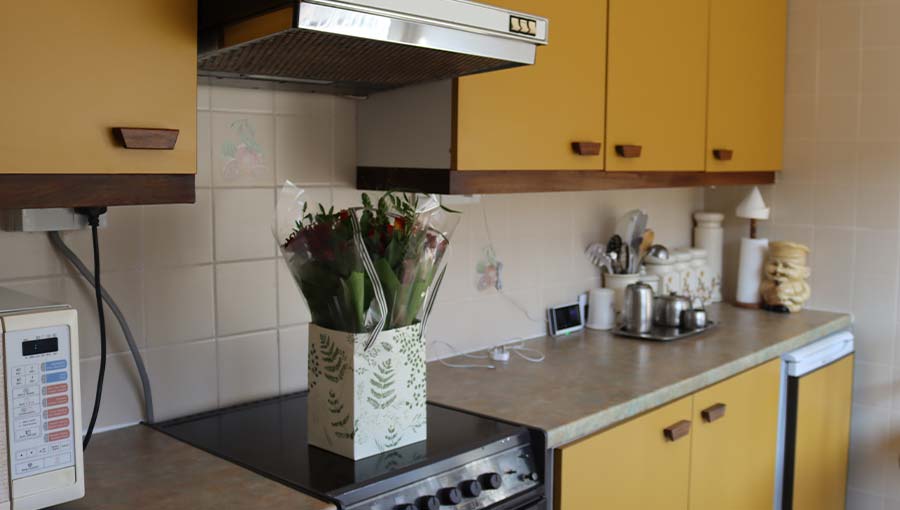 "Some years on, I decided I was going to change my worktop to bring a bit more light to the kitchen; I visited the showroom in Culverhouse Cross where they helped me choose a new worktop and sink. I have also adapted the kitchen to include a dishwasher and a new heating system. Sigma 3 were more than happy to assist each time I got in touch with them – they were just as helpful as the first time!"
"My Sigma 3 kitchen really has stood the test of time I am still as pleased with it as the day it was fitted."
Book your free design consultation online today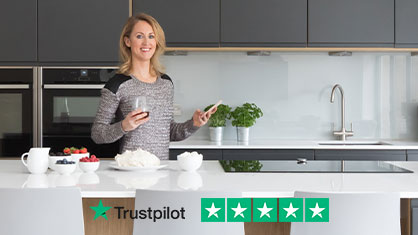 Have fun creating your wishlist, get a free 3D design & quote and talk about Finance Options. We'll give you an amazing experience.
Book now
View our free brochures, magazines and offers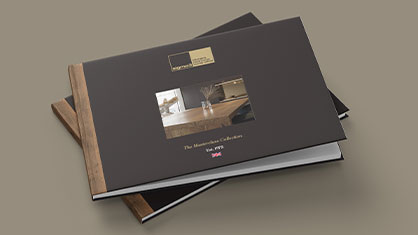 Explore ALL our kitchen and bedroom ranges, plus get exclusive access to our latest offers.
View our brochures
We are here to help you on your kitchen journey