Kitchen Ideas & Inspiration
An incredible house renovation
Cardiff West, Case Studies / 23 Sep 2020
After 24 years of living in their barn conversion, Julian and Jenny Sanders pondered upon the way they used their kitchen and decided a house renovation was needed.
Last year, the Sanders embarked on an extensive house renovation project at their home in Coity..
Following a recommendation from their architect, Jenny and Julian headed to our Cardiff Culverhouse showroom and to find a kitchen that would complete the house renovation.
What was the brief?
As a designer himself, Julian had a clear idea of the look and feel he wanted. The house renovation project involved knocking down walls to make the space more sociable, as the family enjoy having others over and entertaining.
Julian explained he wanted the kitchen to look "as less like a kitchen as possible" so that it almost looked like a piece of furniture, rather than a functional workspace.
Julian expressed that he wanted the look of the kitchen to contrast with the original features of the barn, stone brick walls and exposed beams and wanted something sleek and modern to contrast with the barn's original features, like exposed beams and stone brick walls.
The design process
Kitchen designer Martyn Harris went through all the different materials and finishes and showed Jenny and Julian samples. To achieve the minimalist look that Jenny and Julian desired, it was clear that a handleless kitchen was the perfect option.
The Sanders opted for the luxurious smooth, silk finish of our H Line Sutton range, providing an ideal contrast to the barn's original features and corresponding with the luxury of the barn. The darkness of Graphite allowed the kitchen to blend into the open-plan space like a piece of furniture which was perfect for the look Julian and Jenny wanted.
Opting for H Line also meant the Sander's could take advantage of our widest, deepest drawers, LineaPlus, so they needn't worry about storage space.
The outcome
Julian is delighted to have been able to work with a fellow designer that understood the concept he wanted and is impressed with the overall look of the kitchen.
Jenny explained that the kitchen functions exactly how they want it to and they can't wait to put the new kitchen through its paces and have guests around to entertain.
Are you ready to start your own kitchen journey?
We're thrilled to have been a part of Julian and Jenny's remarkable renovation project. Our dedicated kitchen designers are intent on creating a kitchen that works best for you in terms of functionality, style and budget. If you're ready to begin your kitchen journey, then book your free design consultation online today.
Or if you're not ready to visit us just yet view our beautiful new brochures and get inspired.
Book your free design consultation online today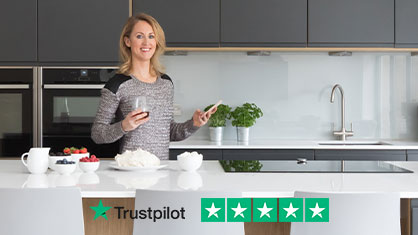 Have fun creating your wishlist, get a free 3D design & quote and talk about Finance Options. We'll give you an amazing experience.
Book now
View our free brochures, magazines and offers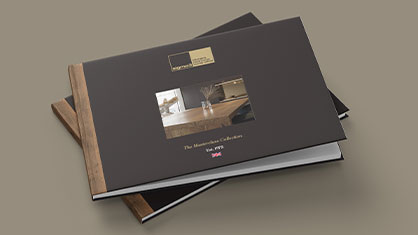 Explore ALL our kitchen and bedroom ranges, plus get exclusive access to our latest offers.
View our brochures
We are here to help you on your kitchen journey