Kitchen Ideas & Inspiration
Time for a new kitchen? Here are 5 essential questions to ask your kitchen designer
Ideas & Inspiration / 28 Apr 2021
Planning a new kitchen is no mean feat, but we're here to make your new kitchen process a whole lot easier.
So, you've taken the first steps towards your new kitchen and booked your design consultation; congratulations!
Embarking on a new kitchen project can sometimes feel a little bit daunting. A new kitchen is a big commitment; you'll be spending a lot of time in your new kitchen for years to come.
Preparation is always key when it comes to planning any project. To help prepare you for your design appointment, we've put together some questions that you should ask your kitchen designer in your design appointment.
1 - Can you help me visualise the space as a whole?
You may already have a clear idea of the style and storage you want to incorporate into your new kitchen. However, it's essential to think about how these will relate to the rest of your space, especially if your kitchen is open-plan.
Your dedicated kitchen designer will have the skills and experience to help you visuliase the whole space. Our CAD design system will also give you a realistic presentation of how the room will look.
2 - What experience do you have with projects like mine?
Our highly experienced designers have worked on an array of kitchen projects, no matter how big or small. Ask your kitchen designer to share images of similar projects with you. This will further help you envisage your space and spark ideas for your new kitchen.
3 - How can I maximise space in my new kitchen?
You don't just want your kitchen to look good – you need it to function well too. Ask your kitchen designer about storage solutions and design features that will make the most out of the room you have.
We recommend filling out a kitchen wishlist and viewing the different types of storage solutions. This way, your kitchen designer can help you understand what didn't work in your previous kitchen and provide you with innovative ideas so your new kitchen functions seamlessly.
4 - What are the timescales from the design process to installation?
Having a clear idea of the timescales for your new kitchen will be extremely beneficial. This will allow you to plan your day to day activity around the installation and understand your actions throughout the whole process.
5 - How will you make my new kitchen budget work?
You'll most likely have a firm idea of how much you want to spend on your new kitchen before your design appointment.
By discussing your budget with the designer, they will explain where best to invest your budget, how to make it work, and layout all of your options on the table.
More new kitchen planning help
There are so many things to consider when planning your new kitchen, and sometimes it's difficult to know where to begin. We've compiled lots of helpful information on layout ideas, storage ideas and much more.
View our kitchen planning guides and take the first steps towards your new kitchen.
Are you ready for your new kitchen?
If you're readty to speak with our designers, find your nearest showroom and book your own design appointment online .
Book your free design consultation online today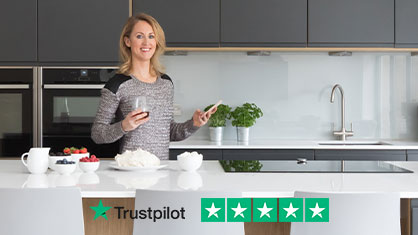 Have fun creating your wishlist, get a free 3D design & quote and talk about Finance Options. We'll give you an amazing experience.
Book now
View our free brochures, magazines and offers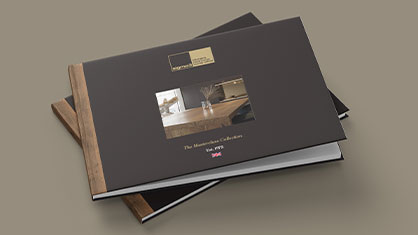 Explore ALL our kitchen and bedroom ranges, plus get exclusive access to our latest offers.
View our brochures
We are here to help you on your kitchen journey