Kitchen Ideas & Inspiration
Is a kitchen extension right for you? Here are 6 reasons why it could be
Ideas & Inspiration / 01 Apr 2021
Planning a kitchen extension is no mean feat, but it could be a life-changing addition to your home if right for you.
Creating an extension for your kitchen will give you the freedom to adapt your home to fit your lifestyle.
Adding a home extension for your kitchen is more than simple lick of paint and not a decision to be taken lightly, but if for your home, it could make your home life so much earlier.
Are you currently weighing the ups and downs of a kitchen extension? If this sounds like you, take a look if any of these factors apply to you.
1 - You're craving more space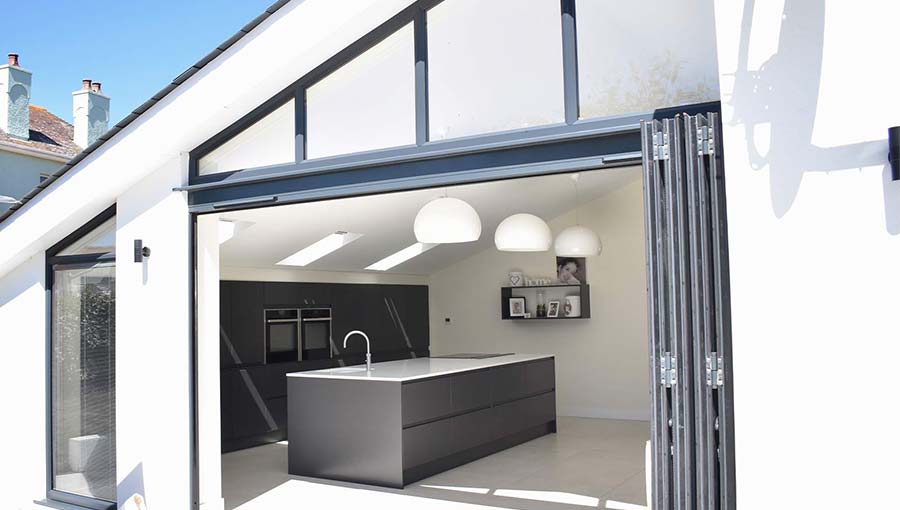 Roma Graphite
The most obvious reason to embark on a kitchen extension project is the need for more space.
Knocking down a wall or two is always a good option to create more space, but not everyone wants to turn two of their rooms into one. If this is you, then an extension would be the alternative option.
Creating an extension for a kitchen will also give you more flexibility with space and add additional utilities like an extra toilet, utility room or office space.
2 - You want a multifunctional space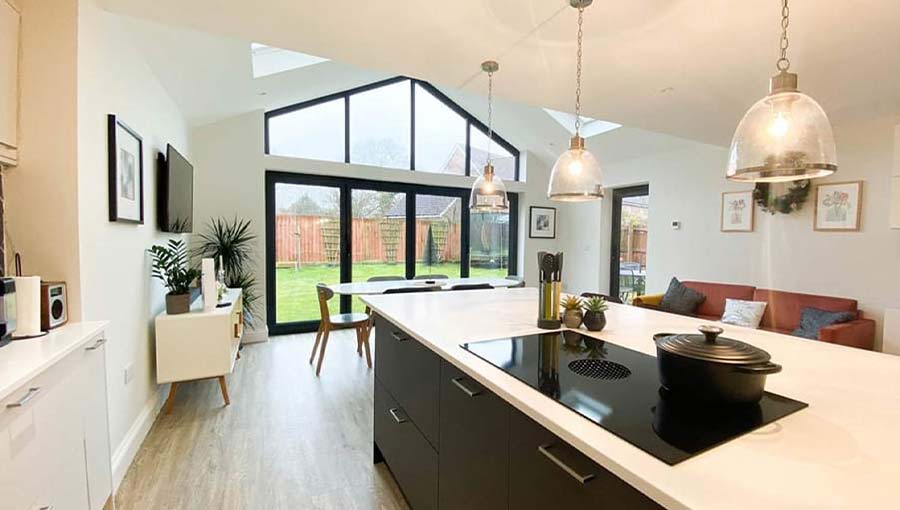 Larna Scots Grey and Graphite
For most people, kitchens are not just a place to cook. Kitchens have evolved with the way we live, which is why we're seeing more and more multifunctional kitchens.
If you want your kitchen to bit fit for multiple purposes, a kitchen extension will give you the space to incorporate features like an entertainment centre, seating area or more storage to create a space fit for any purpose.
3 - You like to be the party host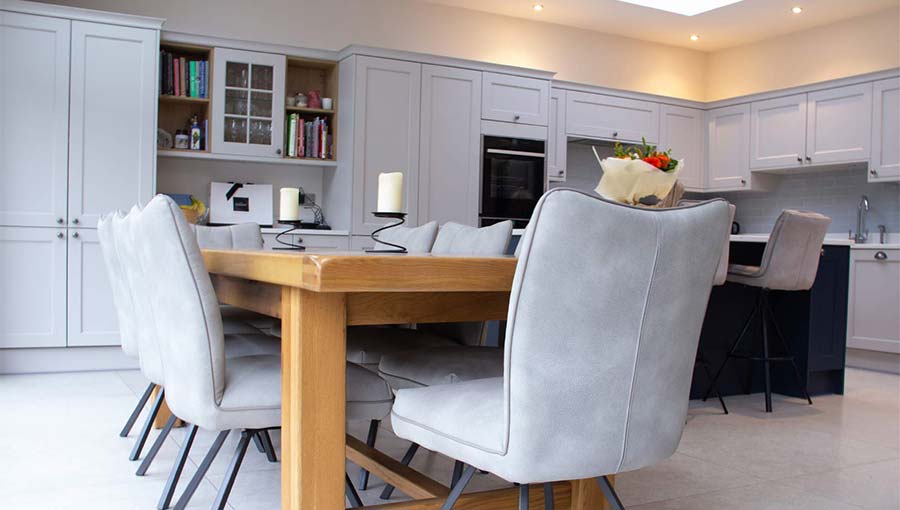 Ashbourne Highland Stone and Oxford Blue
Is your home a hub for socialization and entertainment? An open plan kitchen extension could be the perfect option.
A lounge area and dining area that flow into the kitchen will prevent you from isolation from your guests and also allow them with easier access to drinks and other goodies on offer in your kitchen as you host.
4 - You want to connect with the great outdoors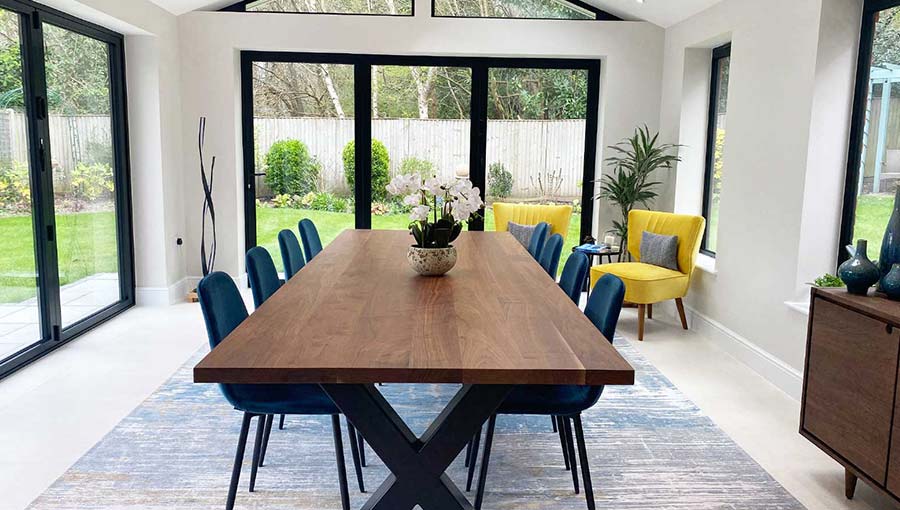 Kitchen extensions provide opportunity to bring the outdoors in. Adding bifold doors or skylights maximises views and lightness and feel as though there's nothing between you and nature.
If you have a large garden, a kitchen extension will add significant aesthetic benefits to your indoor space and allow you to make the most of the great British Summer.
5 - It's where you spend most of your time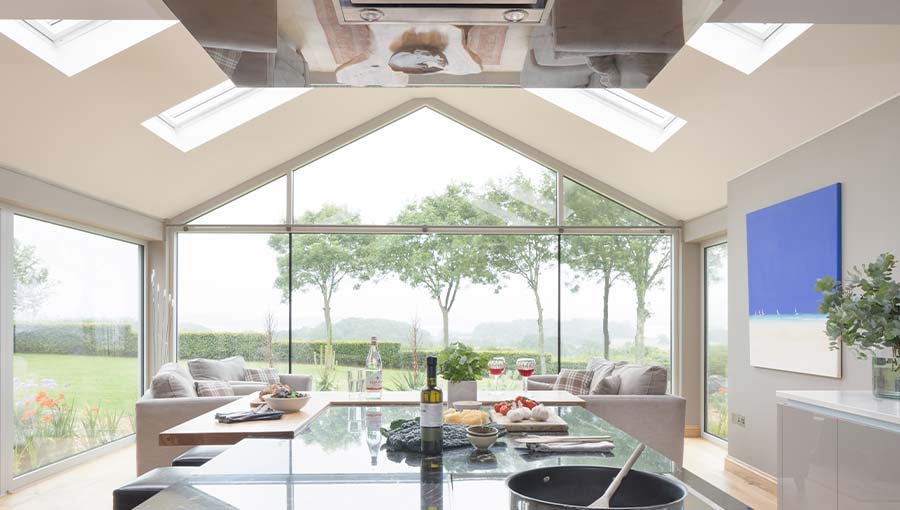 If your kitchen truly is the heart of your home and where you congregate, then it has to be perfect for you.
Extending your kitchen space to suit your family's needs will create an area that's less about function and more about comfort.
6 - You want to add value to your property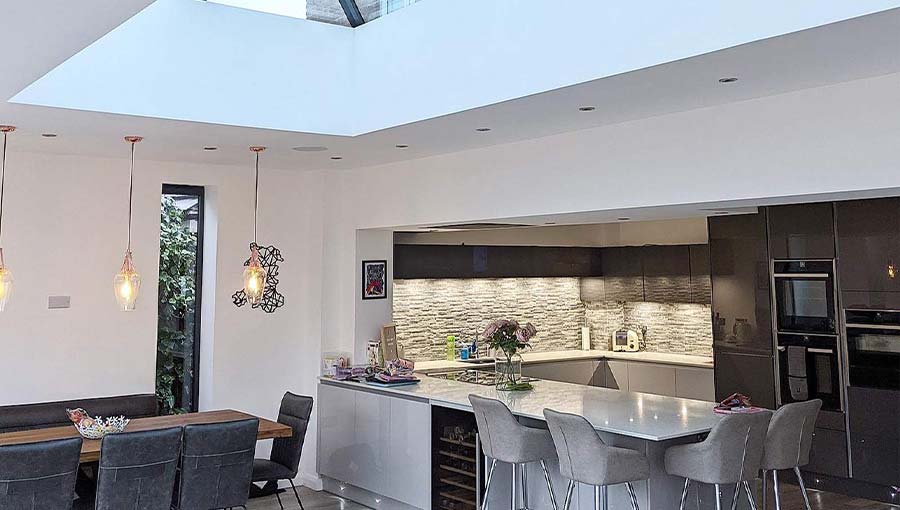 H Line Lumina Graphite
The aim of every home improvement is to add value to your home and it's a no brainer that adding an extension will do exactly that.
A kitchen extension will add so much more than monetary value. If the house you're in is your forever home, a kitchen extension will provide you with the flexibility to create a perfect family-friendly space.
Are you ready to start your kitchen journey with us?
Are you planning a home extension and need your dream kitchen to complete it? Book your free design appointment online today. Our expert designers can create a design that meets your style, functional requirements and budget and there's no obligation to take things further.
Not ready to speak with us? View our beautiful brochures for more kitchen inspiration.
Book your free design consultation online today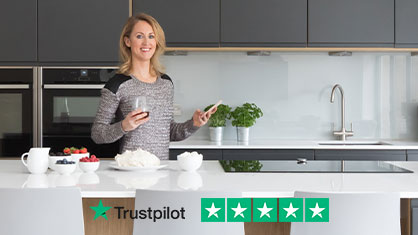 Have fun creating your wishlist, get a free 3D design & quote and talk about Finance Options. We'll give you an amazing experience.
Book now
View our free brochures, magazines and offers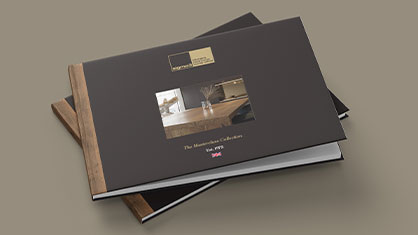 Explore ALL our kitchen and bedroom ranges, plus get exclusive access to our latest offers.
View our brochures
We are here to help you on your kitchen journey