Kitchen Ideas & Inspiration
5 ways a kitchen pantry will improve your life
Ideas & Inspiration / 21 May 2021
Kitchen pantries are all the rage in kitchen design, and it's no wonder why. Kitchen pantries can house any manner of items, from food and beverages to household cleaning products and look fantastic.
Kitchen storage is undoubtedly one of the most critical elements in any kitchen. Our kitchen pantry options, The Hathaway and The Lansbury, have been designed to optimise storage space and meet the needs of your home. What's more, our kitchen pantries are beautifully bespoke in their appearance and will truly set your kitchen apart from the rest.
Is a kitchen pantry on your kitchen wishlist? After reading these wonderful kitchen pantry benefits, we have no doubt it will be.
1 - It will save you time and energy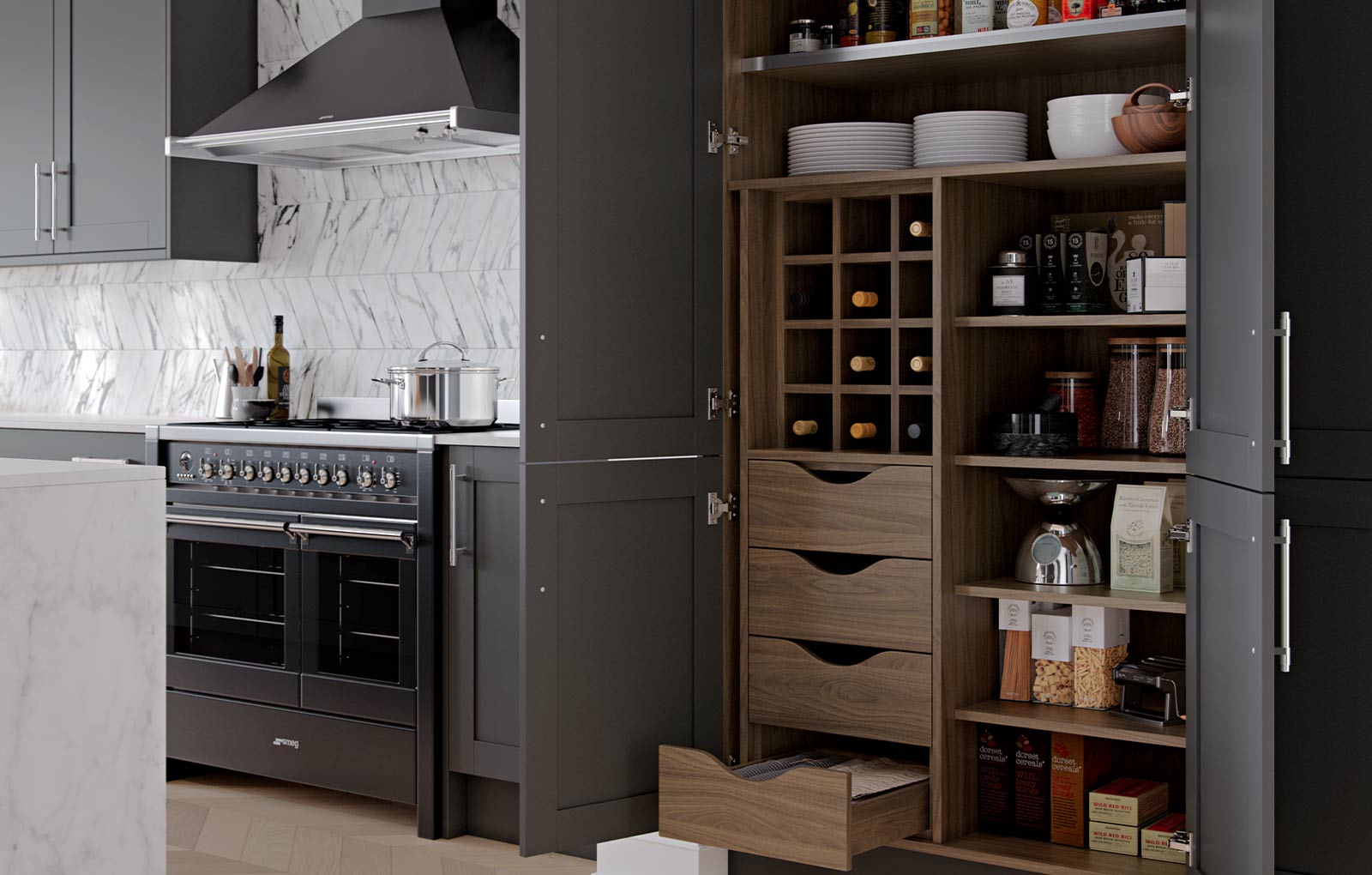 Shelford Graphite featuring The Hathaway in Tuscan Walnut
Have you ever found yourself rummaging around the back of cupboards only to find you've run out of the item you're looking for? The beauty of a kitchen pantry is every item is at your fingertips. With everything visible and within reach, you'll no longer lose tins and jars or spend precious time fumbling around.
Our kitchen pantries can also be tailored to your requirements, so you can rest assured it will work for you and the way you use your kitchen.
2 - Kitchen pantries make the most of available space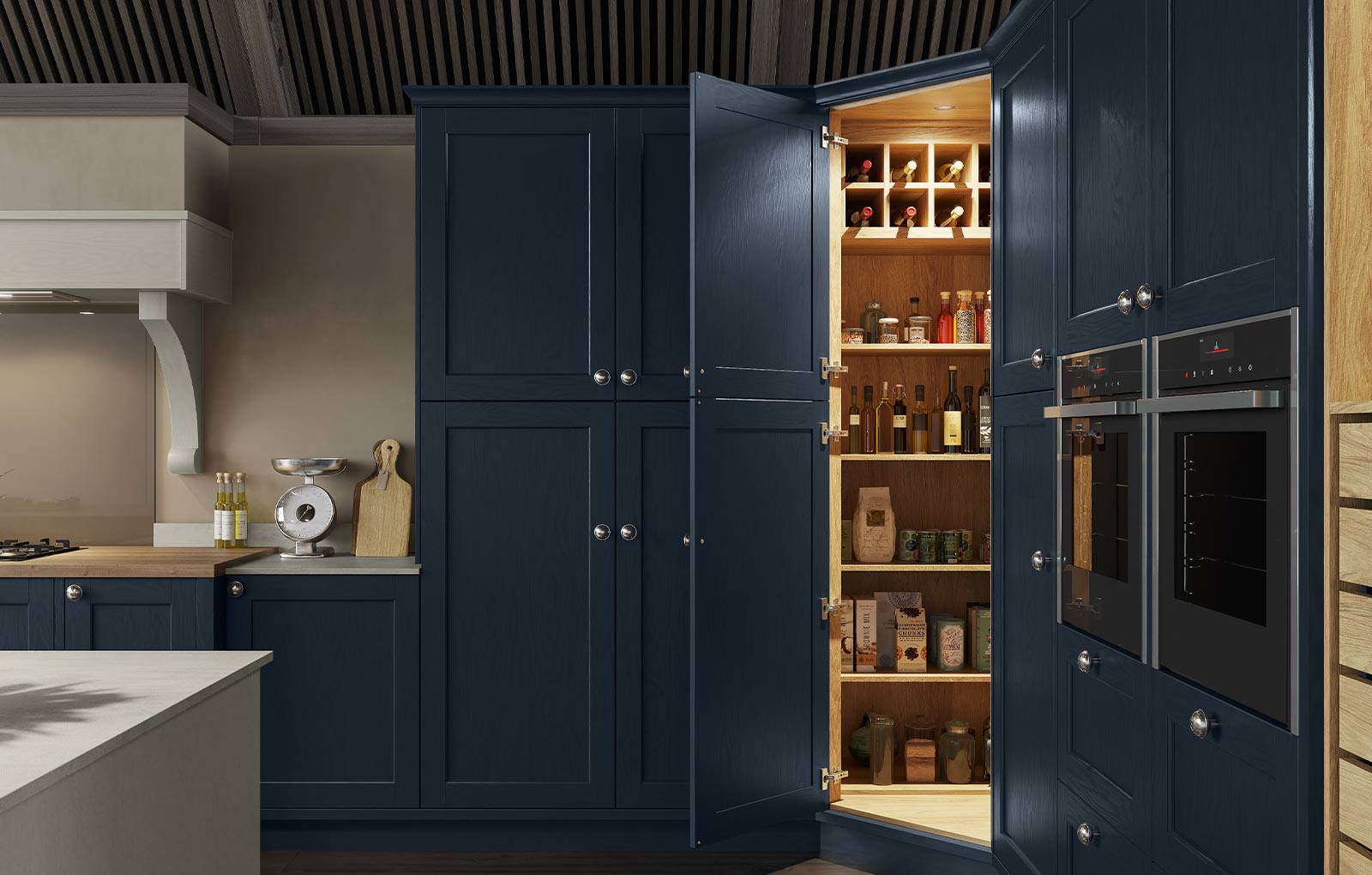 Hatfield Inkwell featuring The Lansbury corner pantry
Don't let tricky corner spaces hinder the design of your dream kitchen. Corner pantries utilise corners and take up little space. What's more, this corner pantry is fully supported so you'll be able to step in and out with ease.
This stand-out feature is a great way to boost storage in an L-shaped kitchen, as it can be placed with your two cabinet runs meet.
3 - Kitchen pantries to clear worksurfaces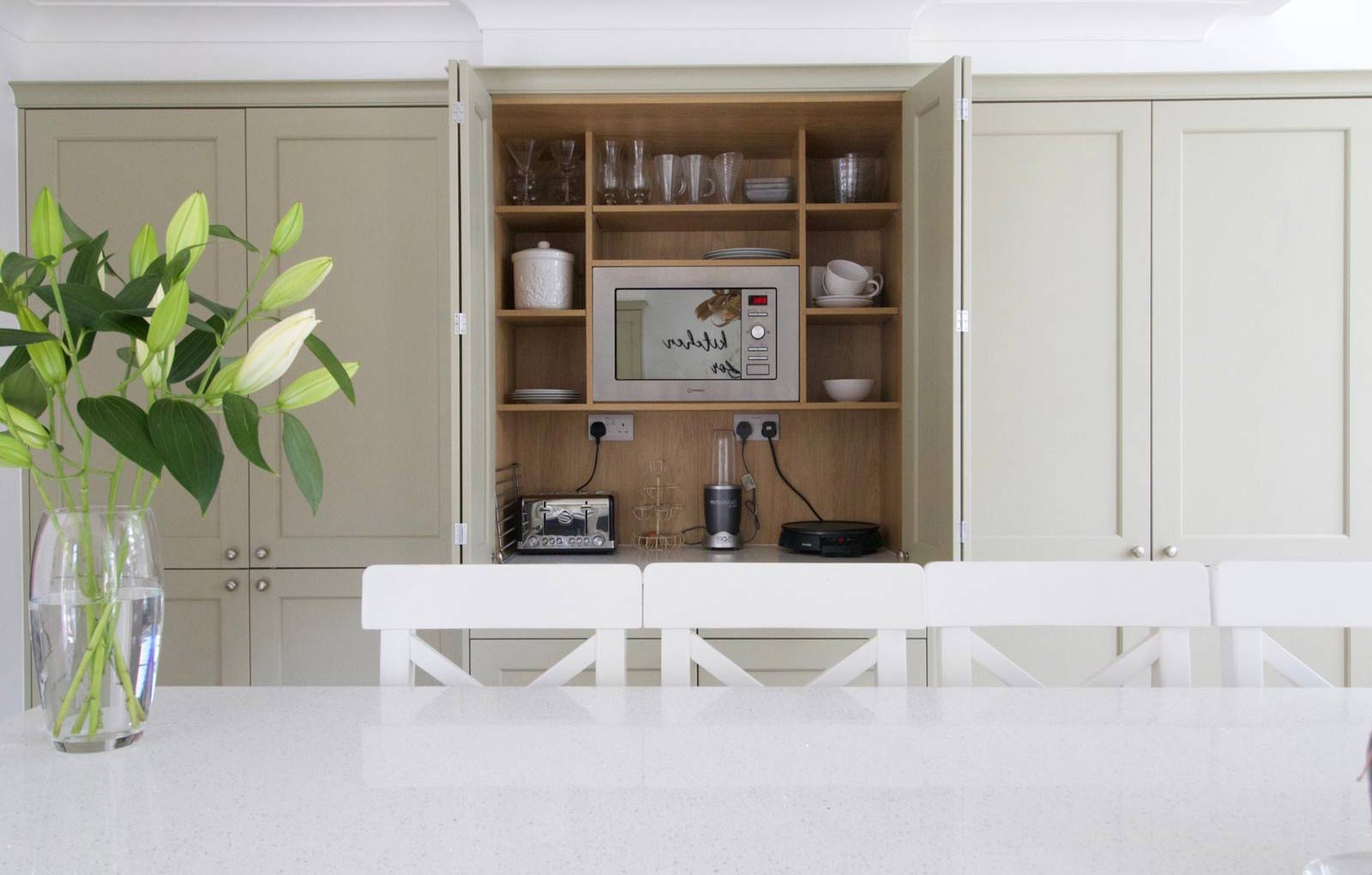 Ashbourne Sage Green
If you want to clear up your worksurfaces for a cleaner looking space, kitchen pantries are the perfect option for you. Kitchen pantries provide a hideaway for appliances like microwaves or coffee machines. Kitchen pantries will give you the flexibility to hide or display items accordingly.
4 - Your kitchen pantry will make a statement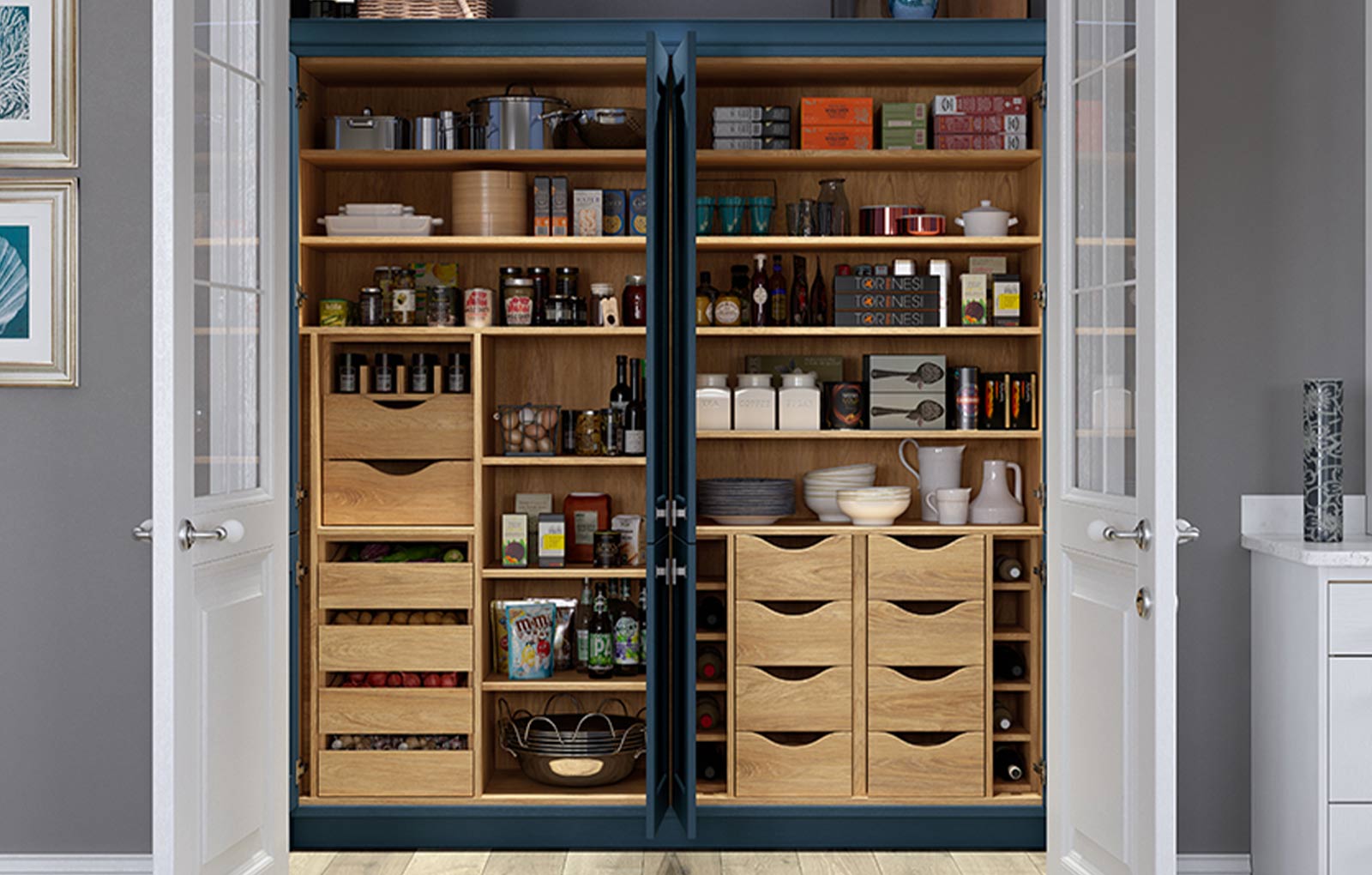 If you're after the quintessential classic look, The Hathaway kitchen pantry will bring you exactly that. We believe that practicality can be beautiful too, which is why our kitchen pantries are available in eye-catching Tuscan Walnut or Portland Oak. These beautiful wood finishes have been created to complement the rest of your kitchen and make it kitchen stand out from the crowd.
5 - Kitchen pantries can take up minimal space
Hardwick Lava and Highland Stone featuring The Hathaway
Contrary to popular belief, you don't need a large kitchen to incorporate a pantry into your design. If your kitchen is on the smaller size, opt for a tall pantry that will utilise narrow space. What's more, our kitchen pantries are created using a blend of storage styles such as shelves and drawers to maximise storage space.
Looking for more storage inspiration?
The Hathaway and The Lansbury are just some of the beautiful and innovative storage solutions from The Signature Collection. See what storage features are available to you here.
For more guidance and advice, visit out storage and organisation kitchen planning guide.
Are you ready to start your journey with us?
If you're ready to incorporate stand-out features into your kitchen, book your FREE design consultation online today or view our beautiful kitchen brochures for more inspration.
Book your free design consultation online today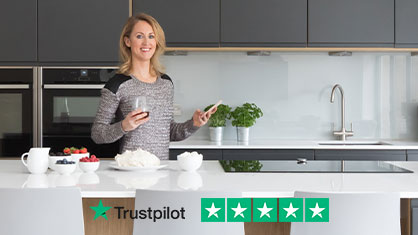 Have fun creating your wishlist, get a free 3D design & quote and talk about Finance Options. We'll give you an amazing experience.
Book now
View our free brochures, magazines and offers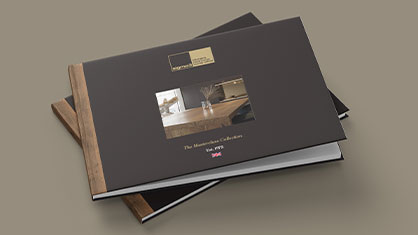 Explore ALL our kitchen and bedroom ranges, plus get exclusive access to our latest offers.
View our brochures
We are here to help you on your kitchen journey