How To Start A Kitchen Renovation
Time for a new kitchen? A beautiful new kitchen can add great value to your home, especially if it has been well planned and thought out. With so much to consider where do you start?
We have compiled our top kitchen renovation tips to consider before starting your new kitchen journey.
1. What do you want from your new kitchen?
When starting your journey it is always best to create a wish list of items you want in your kitchen based on how you want your space to perform. This is your chance to pin point your style, chosen colour and overall design scheme that you have been lusting after.
Create a list of key features - is it an open-plan space with sleek, modern lines? Or is it a classic feel that maximises on storage for your busy family?
A good way to begin is to ask yourself the following questions:
What do you like about your current kitchen?
Are there any new storage features you would like?
Are there any beautiful design features that you've always wanted?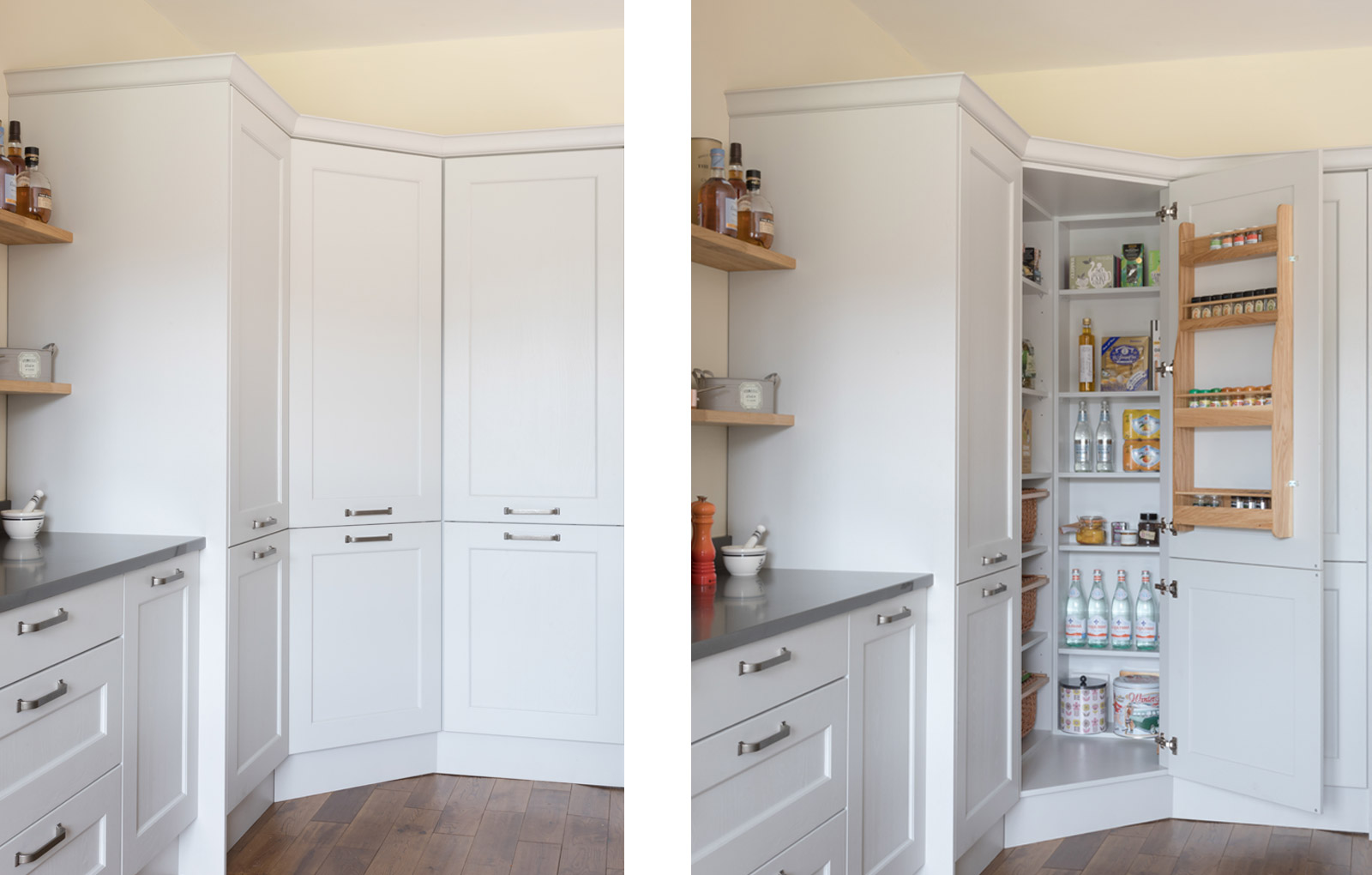 Pictured above: The Lansbury corner pantry, part of The Signature Collection of kitchen storage.
2. Will I need building work?
Now you have established exactly how you would like your new space to look and function, it's time to figure out what building work you may require.
Working with the space that you already have
You will not need planning permission. An exception, however, would be if you are lucky enough to live in a listed property. It would be best to consult your local authority for the rules and regulations around what you can and cannot do.
Knocking down walls
If your new kitchen renovation requires a wall (or walls) to be knocked down then you may wish to hire an architect or structural engineer. They will determine whether you are removing load bearing walls and what you may require to have building regulation approval.
Building an extension?
If you are considering an extension then hiring an architect will ensure a better end result if your new plan is a great departure from your current space.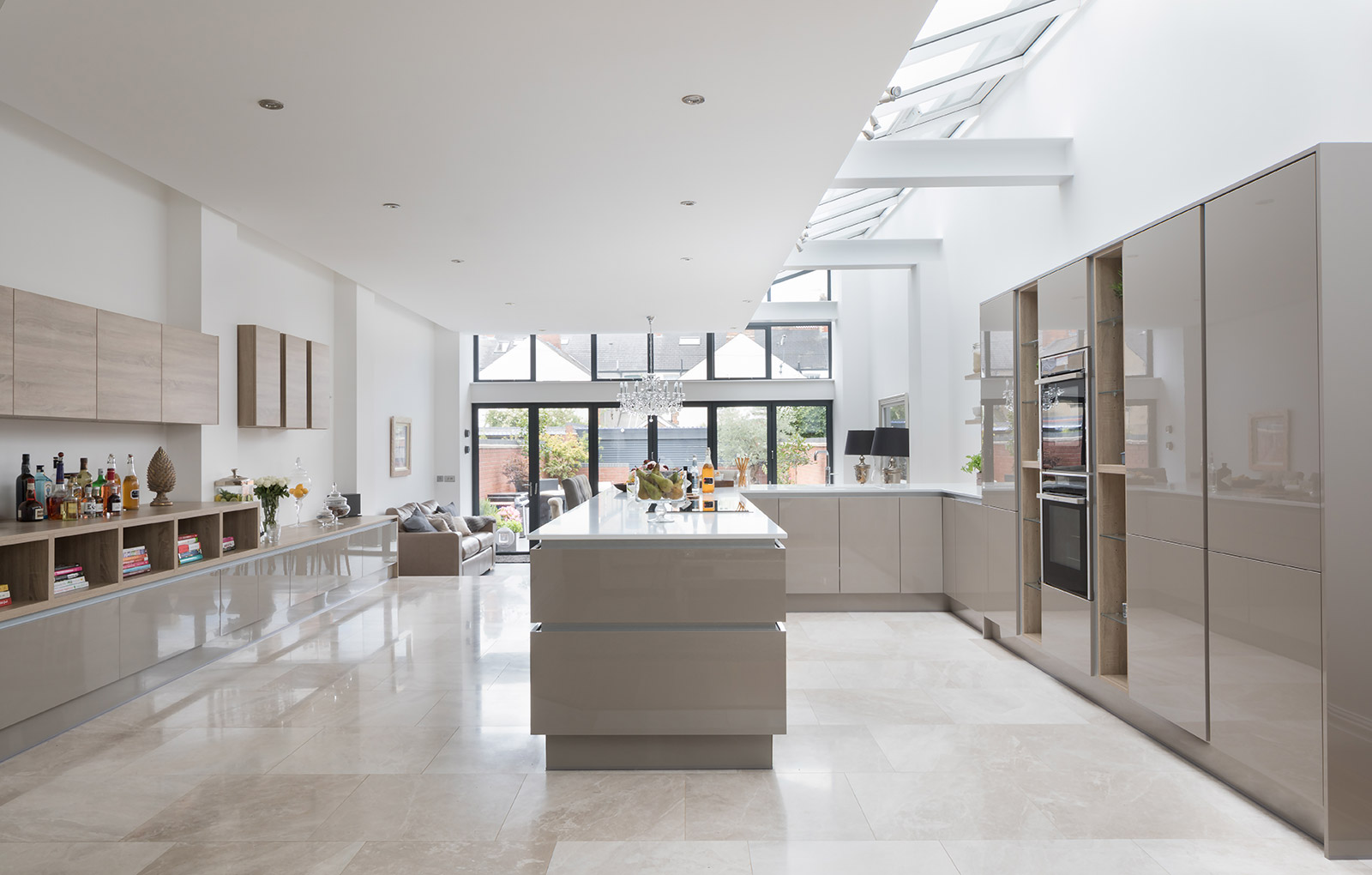 Pictured above: Lumina Stone Grey Gloss designed by Martyn Harris in our Cardiff Culverhouse Cross kitchen showroom
3. Set your budget
It may seem like an obvious point, but making sure you set a budget for your new project will allow you to figure out if you're working to a manageable target, or if you are going to need cut-backs in your original plan.
4. Measure your kitchen
You can start your kitchen journey today - simply follow our three step guide on How To Measure A Kitchen.
Doing this will allow our expert kitchen designers to start creating your dream kitchen right away.
5. Speak to a designer
Our experienced designers are full of knowledge about kitchen renovations. They oversee projects from concept to completion on a daily basis; therefore you can rest assured you will be in safe hands.
It is best to speak to a designer even before you have begun planning your new kitchen. Their advice could help you to achieve a more cost effective end result.
If you would like to speak to one of our expert designers about your project you can book a free design consultation here or you could call us by finding the phone number of your nearest Sigma 3 showroom here.
Feeling inspired?


Book your free design consultation with confidence.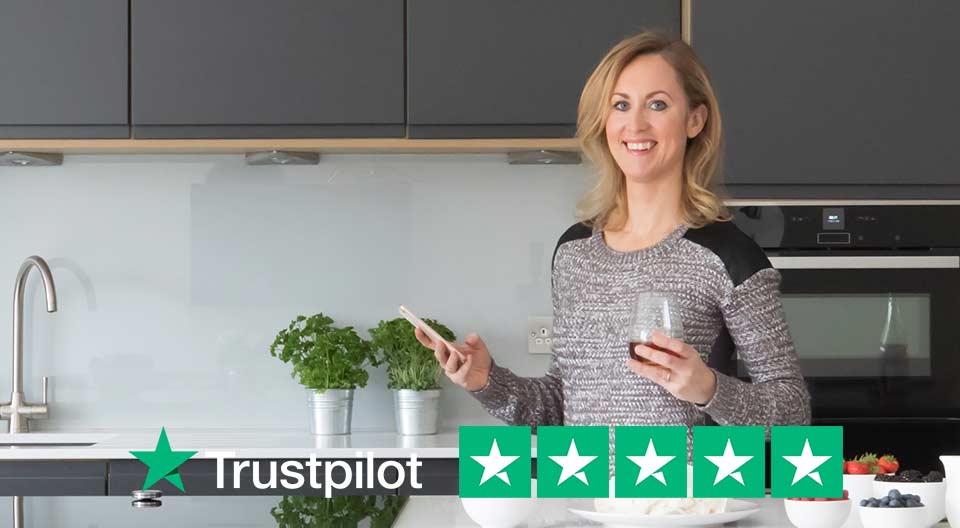 Get a 3D design & quote
Flexible Finance Options
We'll give you an amazing experience
Free Design Package Worth £500
Not ready to visit us just yet? Then take a look at our beautiful selection of brochures.
Are you looking for even more inspiration?
Explore the latest Real Kitchens designed and installed by our expert kitchen designers.
View Real Kitchens