Kitchen Ideas & Inspiration
The perfect handleless kitchen for a family of 5
Case Studies, Esher / 10 Feb 2020
When Katie and her husband Nick moved into their new home in Weybridge there was a lot of work to be done...
The house had been rented out for 20 years, so needless to say, it was in need of some TLC.
The property's existing kitchen was unable to accommodate for the family of five's needs. Katie and Nick decided the kitchen needed to be bigger and more practical for their 3 little ones.
The family also love to entertain friends and family, so they desired a modern, open space in order to do so.
The couple were assigned designer Ollie Willcox who took their ideas on board and came up with a design that best suited their budget, requirements and taste.
Katie and Nick opted for our H Line Sutton range, a modern, silky smooth, handleless kitchen that's both durable and affordable.
The kitchen design included many practical storage solutions that the family desired to make their busy lives easier. The LineaPlus drawers seen in Katie and Nick's H Line Sutton kitchen are the widest, deepest drawers available so are perfect for cooking lover Nick's large quantities of cooking utensils. The deep drawers are also the perfect solution for all of the children's Tupperware and plastic bottles.
To further accommodate Nick's cooking needs, the new kitchen included built-in, eye level ovens for connivance and practicality.
For extra storage and organisation, the couple opted for one of our tall Space Tower Larders, a perfect option for big families.
Katie explained that her favourite part of her new kitchen is the freestanding kitchen island because it's a sociable place where everyone gathers.
Katie said "getting the new kitchen has completely transformed our lives as a family. It's sociable and it's somewhere that you actually want to show off. I'd totally recommend Sigma 3, it's been absolutely fantastic for us as a family and the kitchen has completely transformed our lives."
We love making people's kitchen dreams a reality and that's exactly what we did for Katie and her family.
Considering your own kitchen project? Pop by and meet designer at one of our beautiful showrooms. The design appointment is completlet FREE and there's no commitment to take things further.
Book your free design consultation online today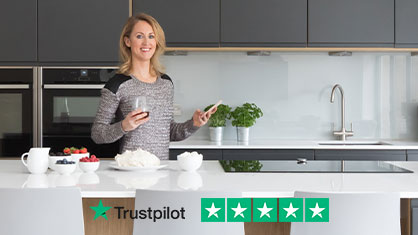 Have fun creating your wishlist, get a free 3D design & quote and talk about Finance Options. We'll give you an amazing experience.
Book now
View our free brochures, magazines and offers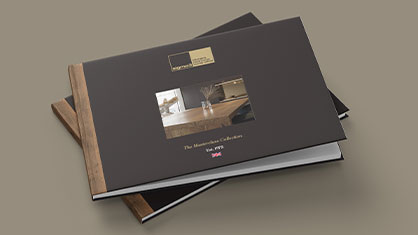 Explore ALL our kitchen and bedroom ranges, plus get exclusive access to our latest offers.
View our brochures
We are here to help you on your kitchen journey