Modern Bedroom Design Ideas
FIND your DREAM
Looking for ideas for your perfect modern bedroom?
Well, we've got you covered. Our list of modern bedroom ideas and inspiration has been carefully compiled to ensure that you have all the essential knowledge. Have a browse over these modern bedroom design ideas to get those creative juices flowing!
1. Lighting is key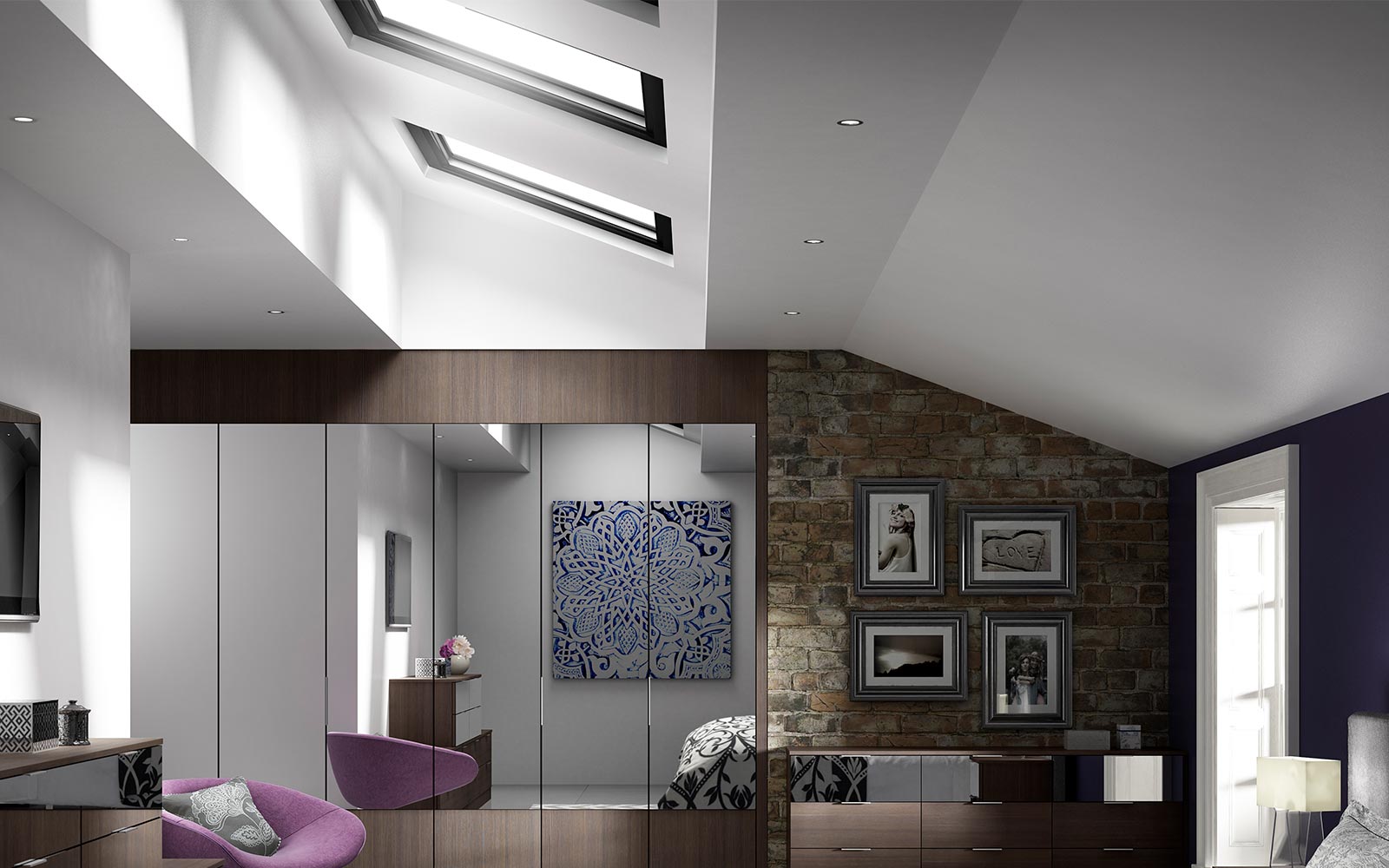 Emphasising light in a modern bedroom is essential, illuminating the room making it appear more spacious. The simplest way to do this is through incorporating large windows, skylights, recessed lighting and even mirrors into your space. Ideally, natural light is best, but fear not, these other recommendations work wonderfully also! The light will create a fresh and crisp appearance, adding to the sophistication of the space.
Range shown: Moda
2. Monochrome magic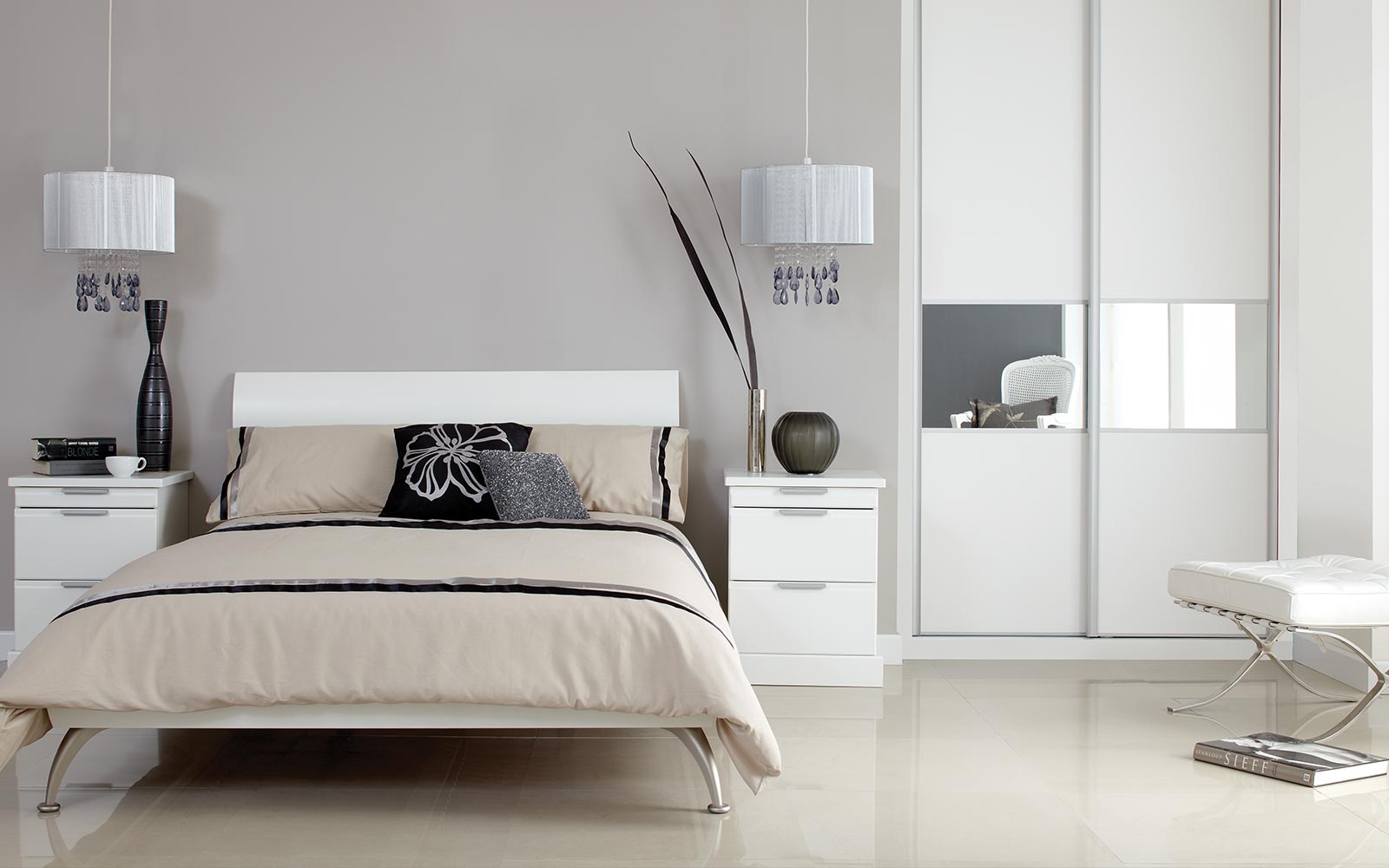 Sometimes the simplest of colours can make for a large impact. Blacks, whites and greys are staple modern colours and are regularly used for a sleek and elegant look; by using them together you are giving the room depth and mood. Use these when it comes to decorating the walls, carpet or floors, creating a base on which to build. This makes styling furniture and other additions a lot simpler and adds allure.
Range shown: Panorama
3. Textures & patterns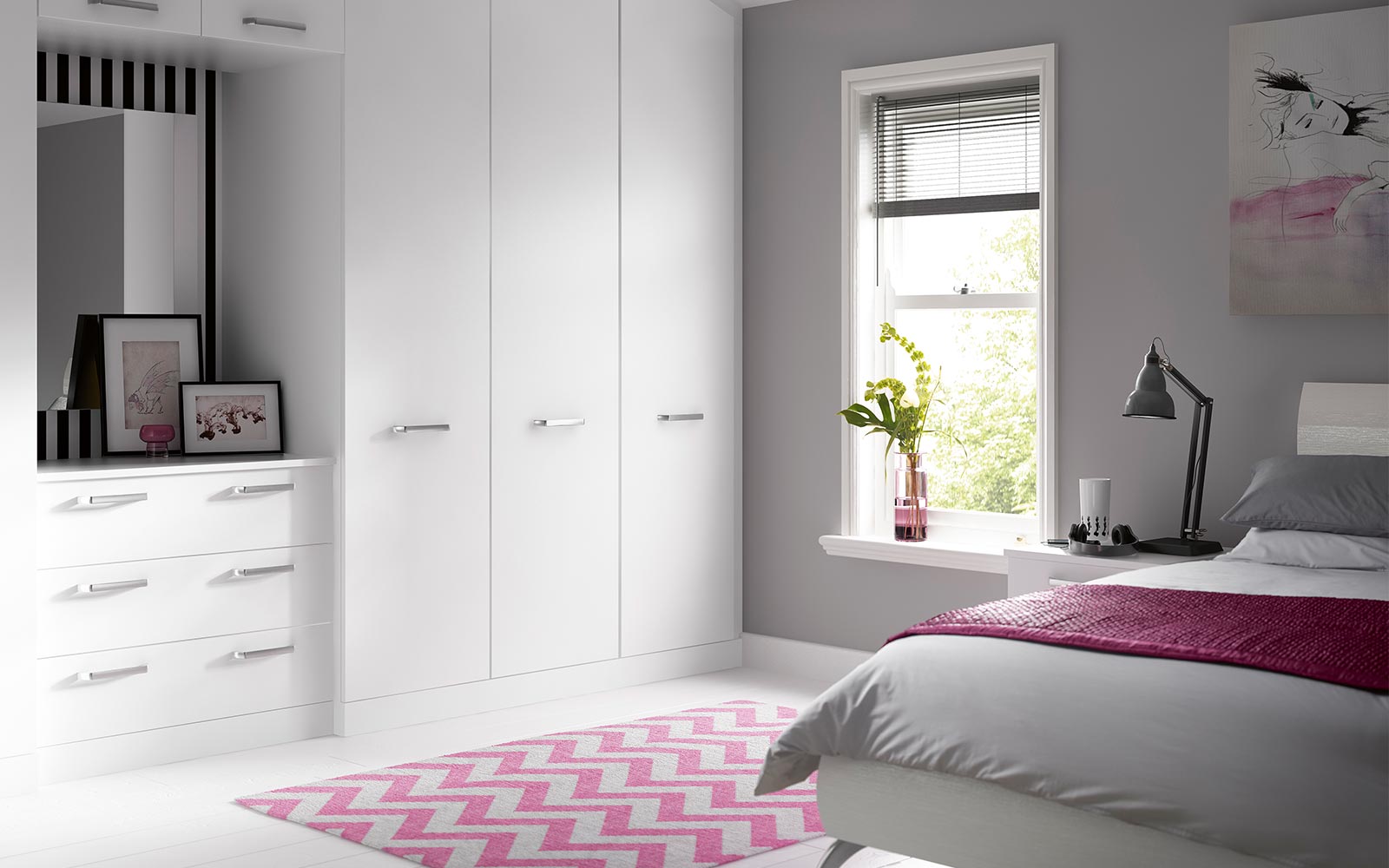 Using textures is a way to add a point of interest and excitement to a modern room. For example, rugged materials and geometric patterns can be used to create a stylish industrial look, whilst using delicate patterns and softer materials can create a more relaxed look. You can implement these in a range of ways, including wallpaper, artwork, bedding and other small furniture you may wish to have in your room.
4. Utilise the elements
Why not think about applying natural elements to your space? Wood, stone, concrete, brick and metal are some examples of materials frequently used to create an urban modern look. If some of these are already incorporated in the structure of your room, try to use them to your advantage, for example, exposed brick walls are a particular favourite, whether you choose to embrace the red brick or give it a paint makeover is up to you!
5. Minimalism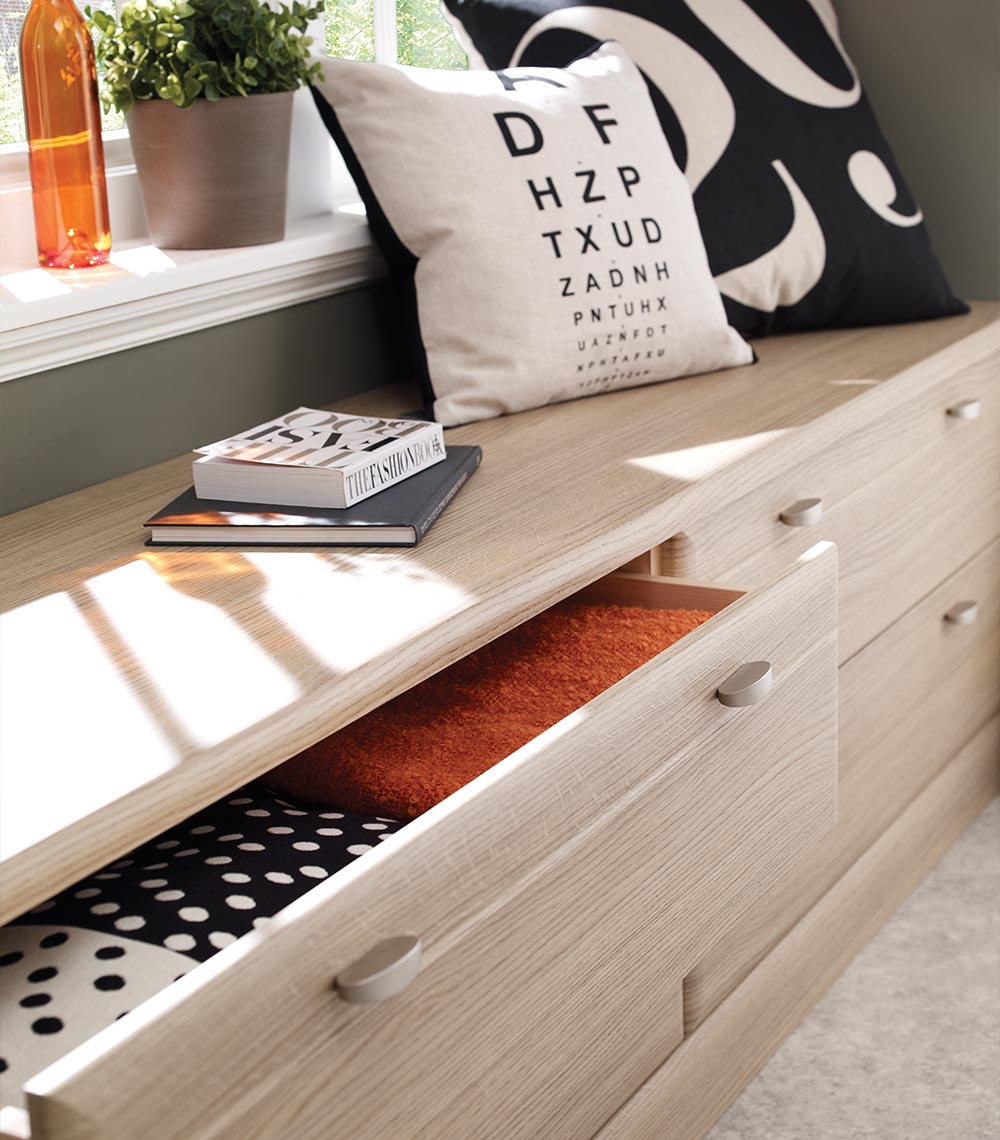 Less is definitely more when it comes to modern bedrooms. Over-decoration can distract from the modern elements of the space and create the look of clutter. Simplicity can be easily demonstrated through clean lines, hidden storage and creating space. By creating a look of more space each piece of furniture appears to be purposeful and special.
Range shown: Milan
6. Metallics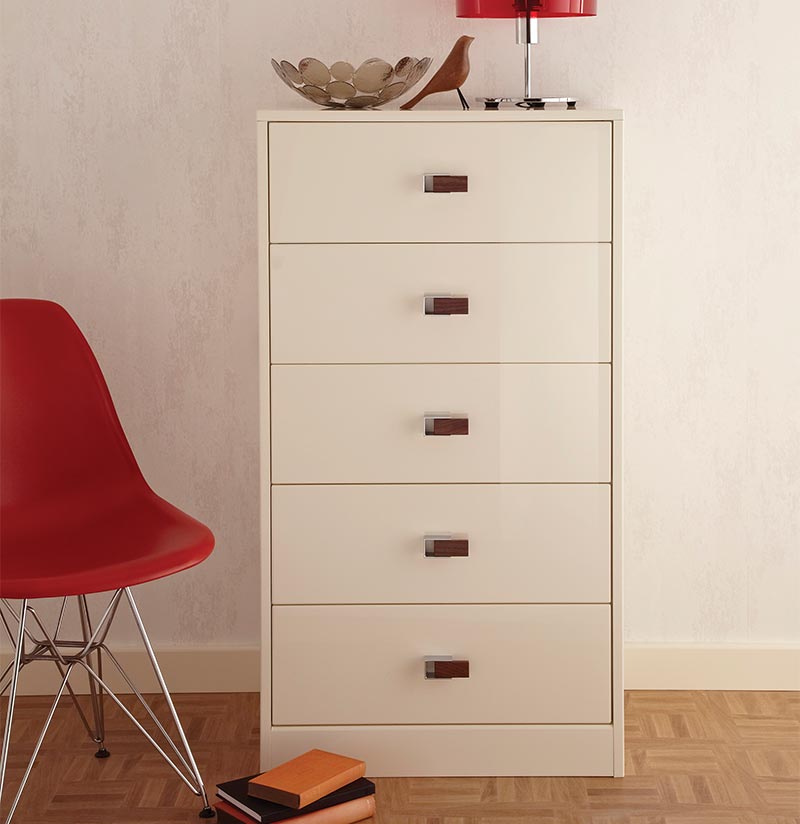 Adding a small amount of metallic accessories to a modern bedroom can be a great finishing touch to an already beautiful space. Whether you choose a metallic lamp, knick knacks or even bedding, using metallic shades creates a classic air of elegance that can't be challenged.
Range shown: Lustro
7. Sleek storage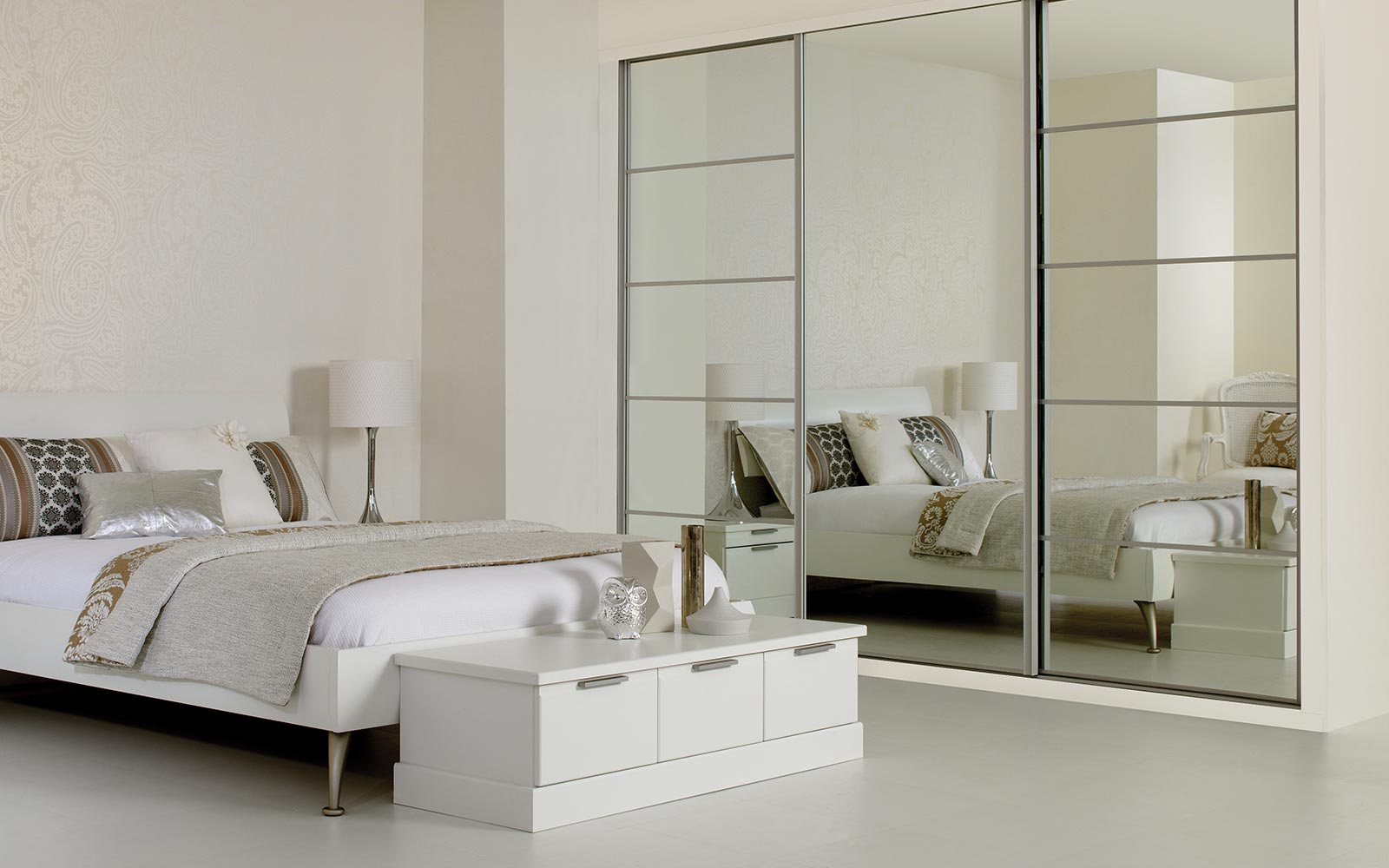 Our modern and sliding wardrobes are the perfect solution to creating more space in your bedroom, hiding away all of that clutter that can so easily disturb the calm. With the height of innovative storage solutions we can create the answer to your bedroom wishes. Try to use every optional feature to your advantage, use a combination or hanging rails, baskets and shelves to really make the most of your space.
8. Colour contrast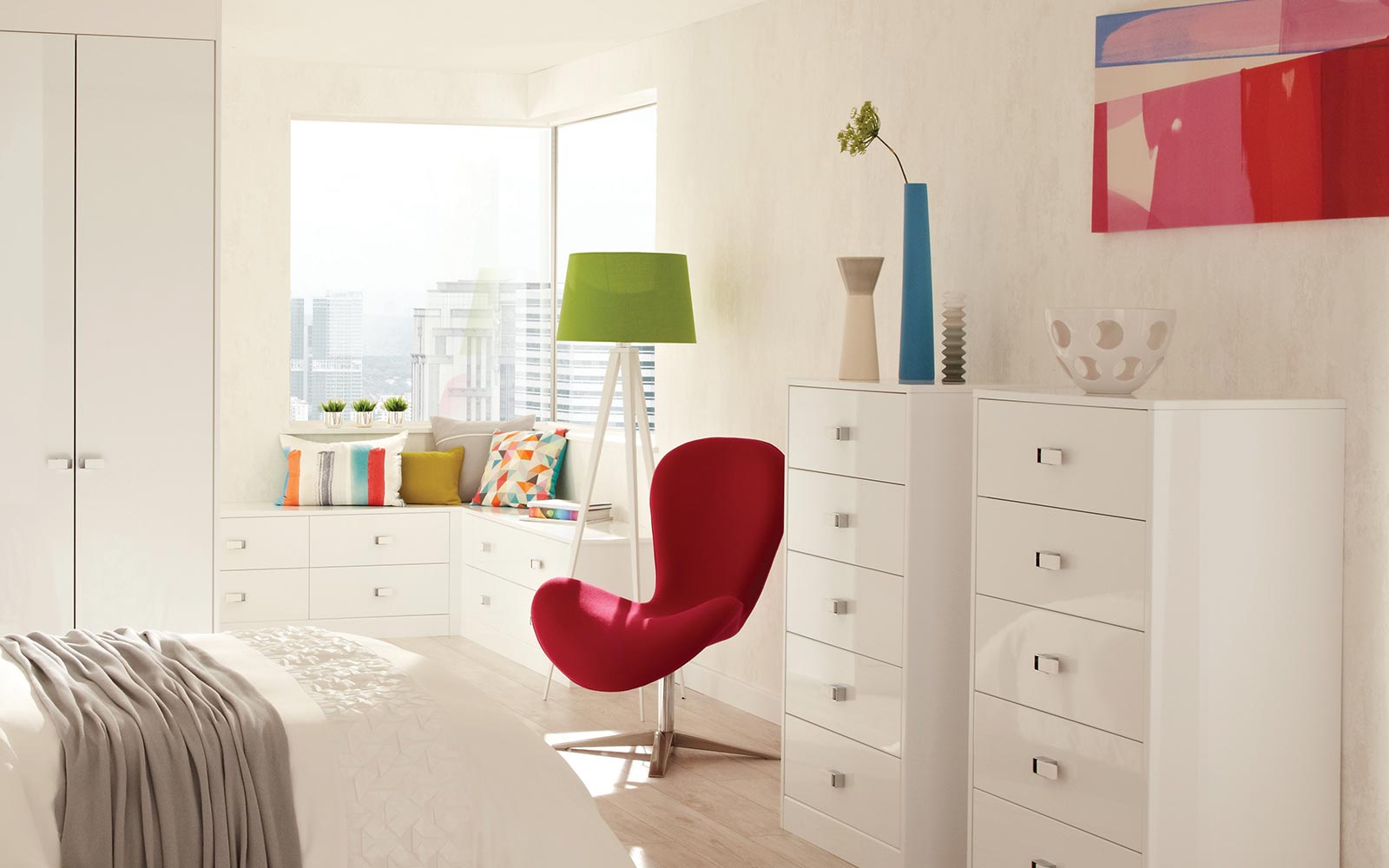 If you wish to add some colour to your room, the key is to use it as a focal point. For example, having bold bedding in the centre of your room creates a bold and modern statement. Subtler approaches could be adding colourful pillows or small colourful furniture (e.g. a chair or a rug).
Range shown: Lustro
Book a free bedroom design appointment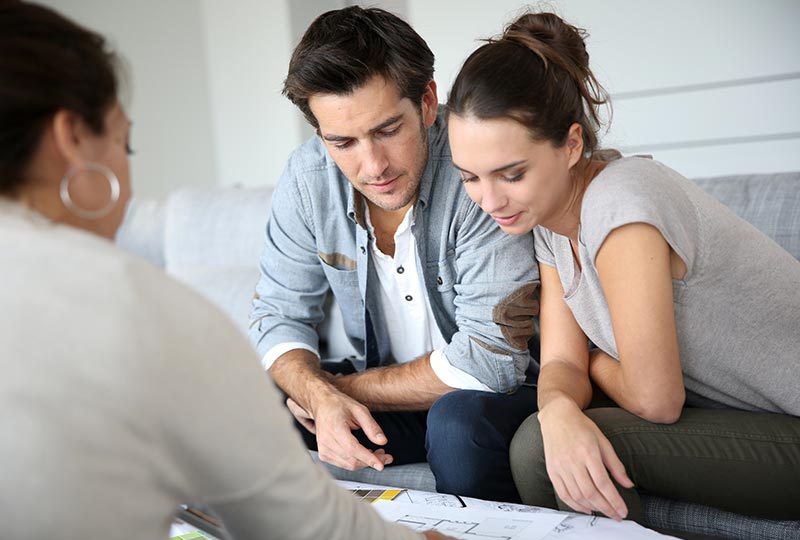 Talk to one of our expert designers about your ideal bedroom storage and finishing touches
It is free and there is no obligation
Fitted bedroom from £1,000
Flexible finance options
Get a detailed 3D plan and a free quote
Our customers
love

their fitted wardrobes
*Terms and conditions apply. Sink & Tap and Refrigeration promotion can only be applied and used in conjunction with a Full Kitchen order. A full kitchen order consists of Kitchen Furniture, Worktops, Sink, Tap & Appliances. All offers are whilst stocks last. We reserve the right to remove Appliances, Sink & Tap promotions as stocks are exhausted. Discounts are set against specific products therefore not transferrable to alternative products. Ask in-store for more details.
Authorised and regulated by the Financial Conduct Authority
Credit is subject to status and affordability. Sigma 3 Kitchens Ltd, Llantrisant Business Park, Llantrisant, South Wales, CF72 8LF, FRN: 702623 is a credit broker and is authorised and regulated by the Financial Conduct Authority. Credit is provided by a panel of lenders with whom we have a commercial relationships (so we cannot provide independent advice).