Contemporary Bedroom Design Ideas
FIND your DREAM
Stuck on where to start with your contemporary bedroom design?
Have a read through some of our top inspirational ideas to help you get started. These contemporary bedroom ideas are brilliant to help you start thinking about how you want to design your ideal space.
1. A work of art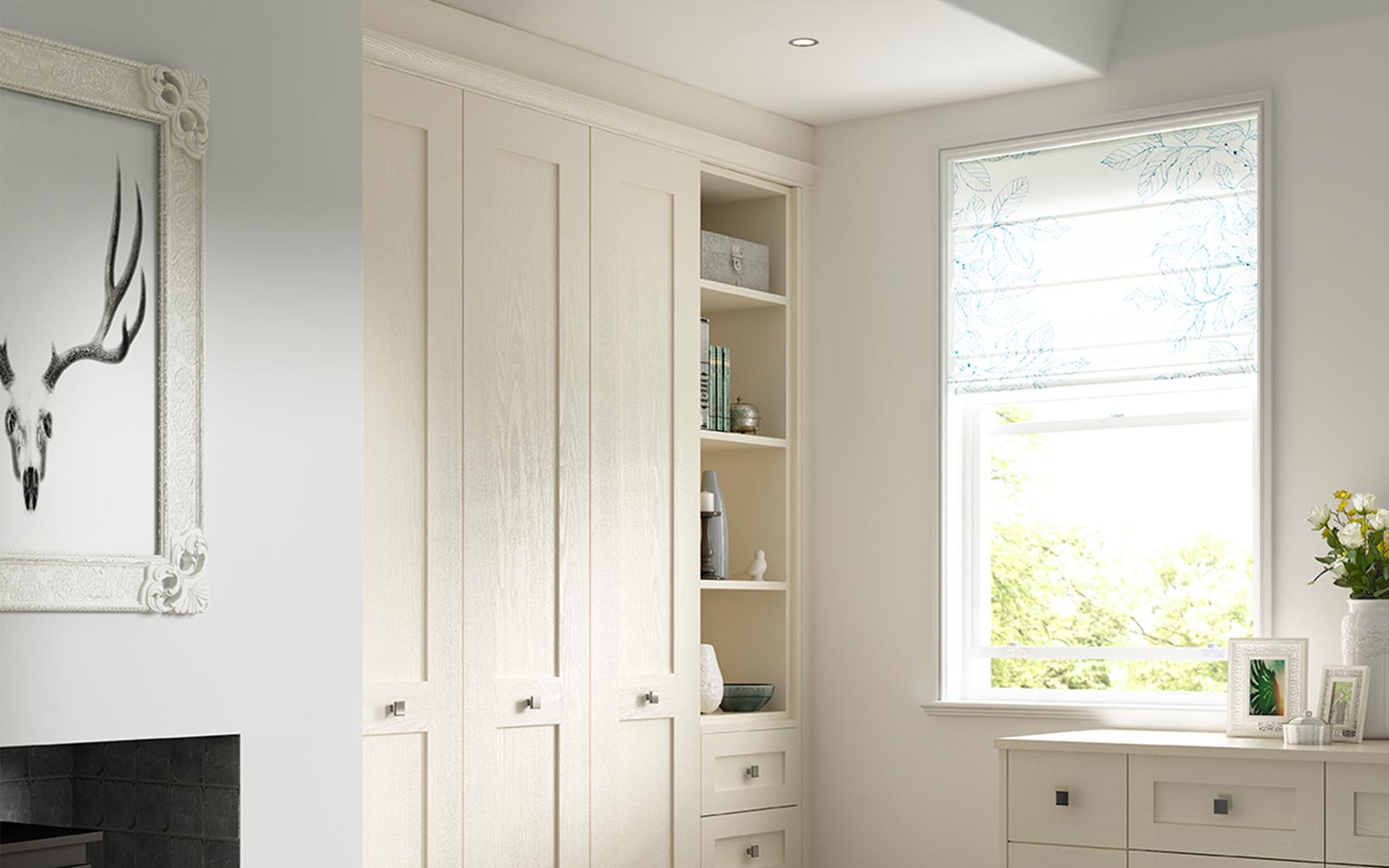 Adding some 'contemporary' artwork around your room can really add to the atmosphere of your space. 'Contemporary' can be perceived as you wish it to be, whether you choose some abstract paint work or maybe a bold print, it's mainly about what floats your boat. If you're looking to make a bold statement then why not place one large piece above your bed as a focal point.
2. Colour me contemporary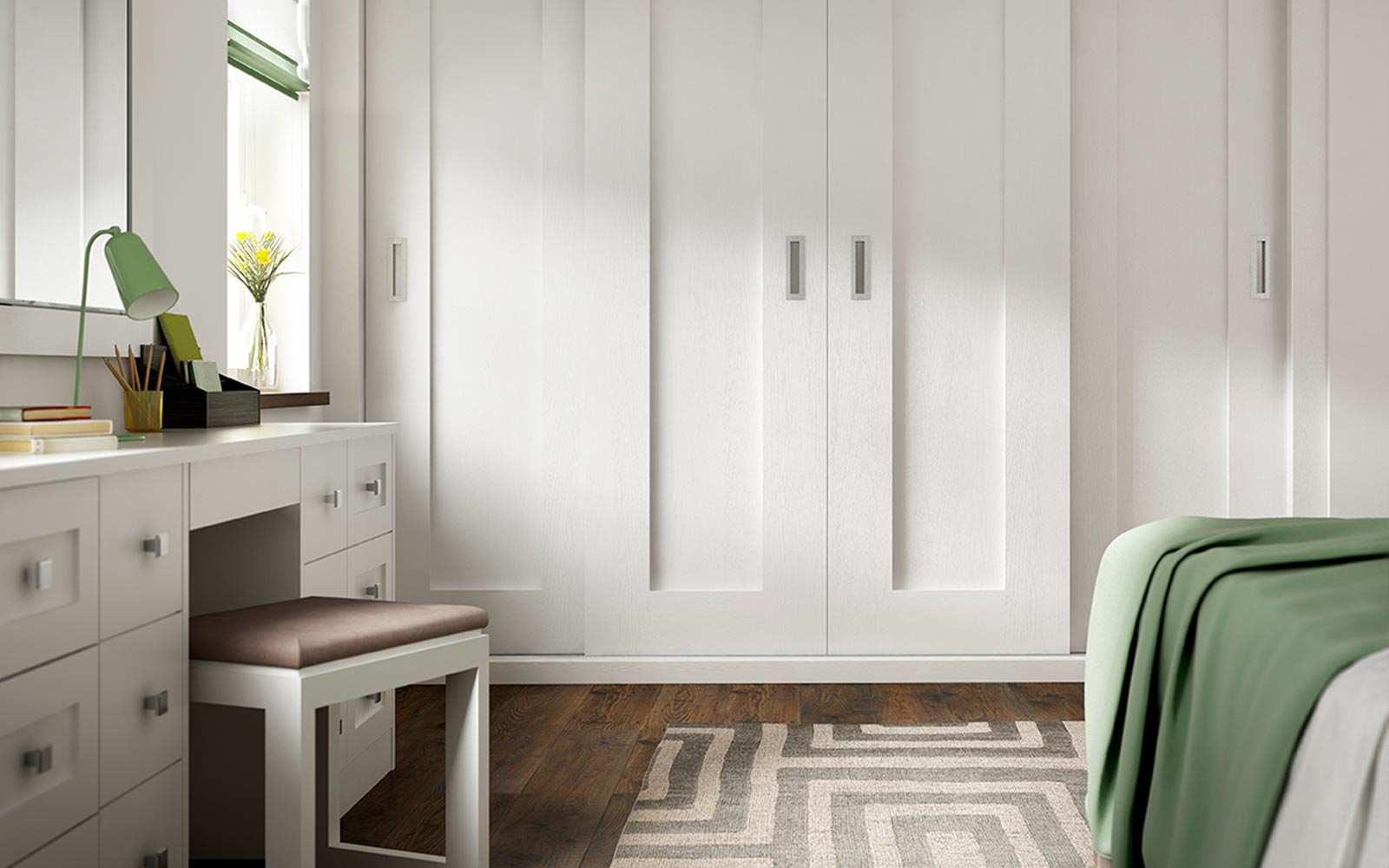 Don't be afraid to use colour! The key here is to ensure that the colours all tie in together and aren't a jumbled, random assortment. Many recommend choosing two or three key colours, with one acting as a base, which you can then use throughout the room. Ideally the base would be a basic colour, such as a white, grey or black, to maintain that contemporary edge.
3. Creative shelving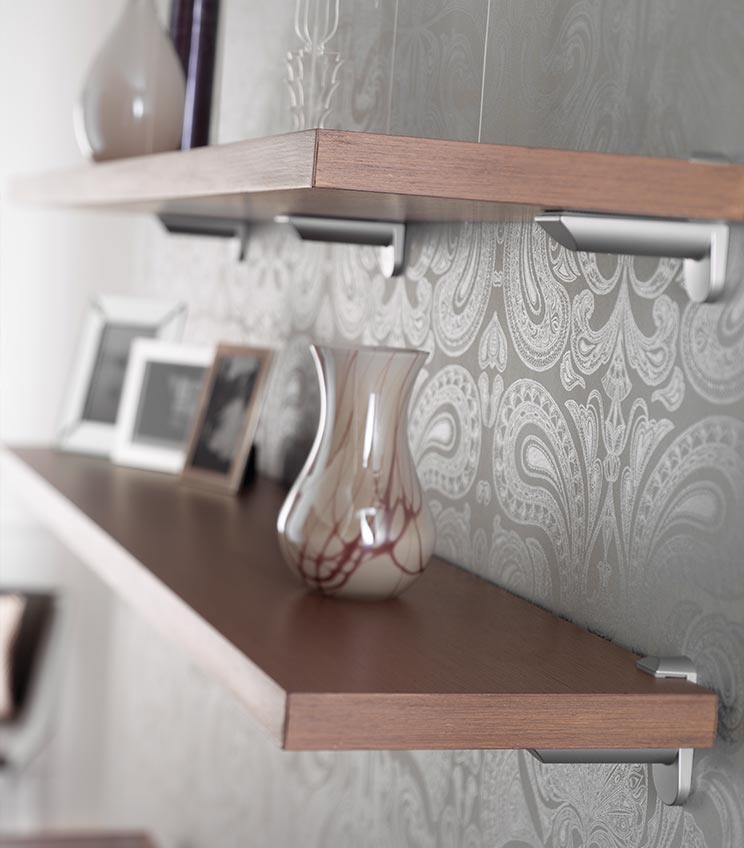 We'll take care of all the stuff you want to hide away in a wardrobe, but what about the objects and treasures you want to display? Well, why not get creative with your shelving options! Open shelving is becoming more popular and is definitely and on-trend choice! Whether you decide to have them coming out from the wall or you wish to incorporate an alcove, this is definitely a must-have contemporary design feature.
4. Geometry (the fun kind!)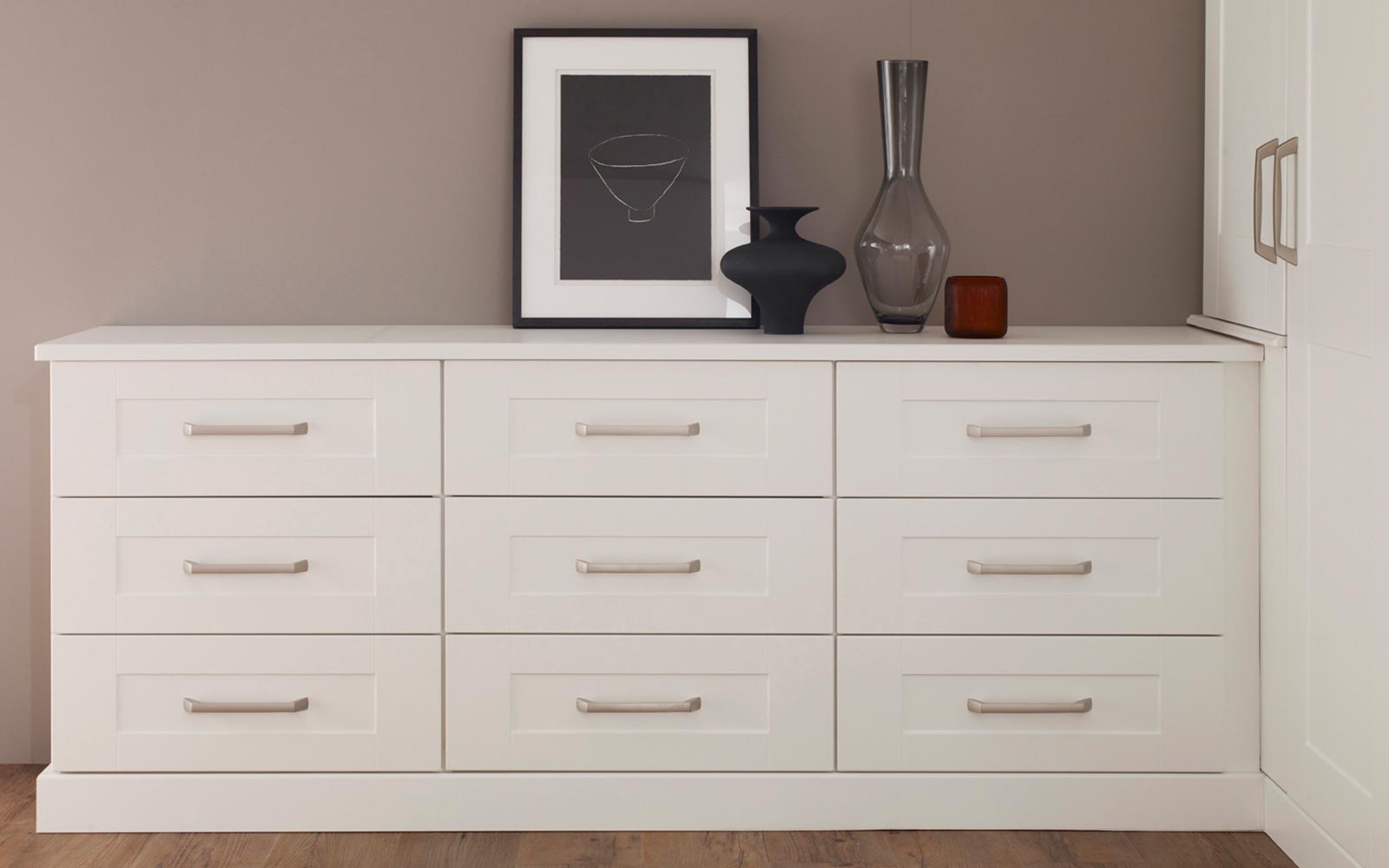 Mixing and matching shapes throughout your room is a brilliant way to add depth and interest to a contemporary bedroom. You can be as creative as you like, use traditional shapes, such as straight lines and circles, or even choose some more abstract ones if you desire! Incorporate this through any bedroom accessories you desire such as lamp shades, rugs, curtains ect.
5. Worthy walls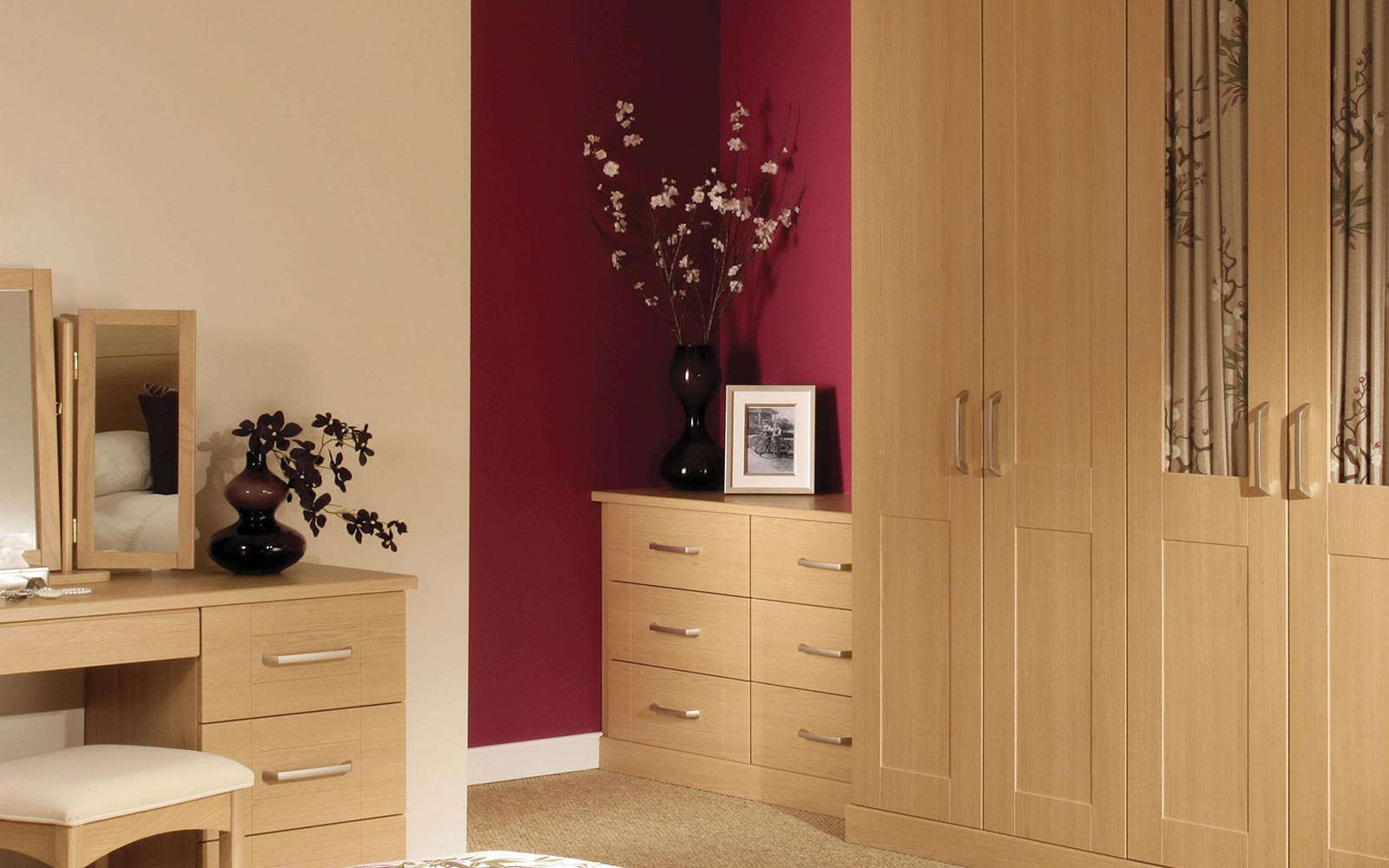 Using wallpaper is a great way to decorate your room to your personal taste and set the tone for all of the other finishing touches. Whether you opt for a bold pattern that's a bit of fun, or would prefer a more timeless design, it's completely up to you. Just make sure you love it! Alternatively, if you're a creative soul, paint straight onto the walls with something you came up with yourself!
6. Bed head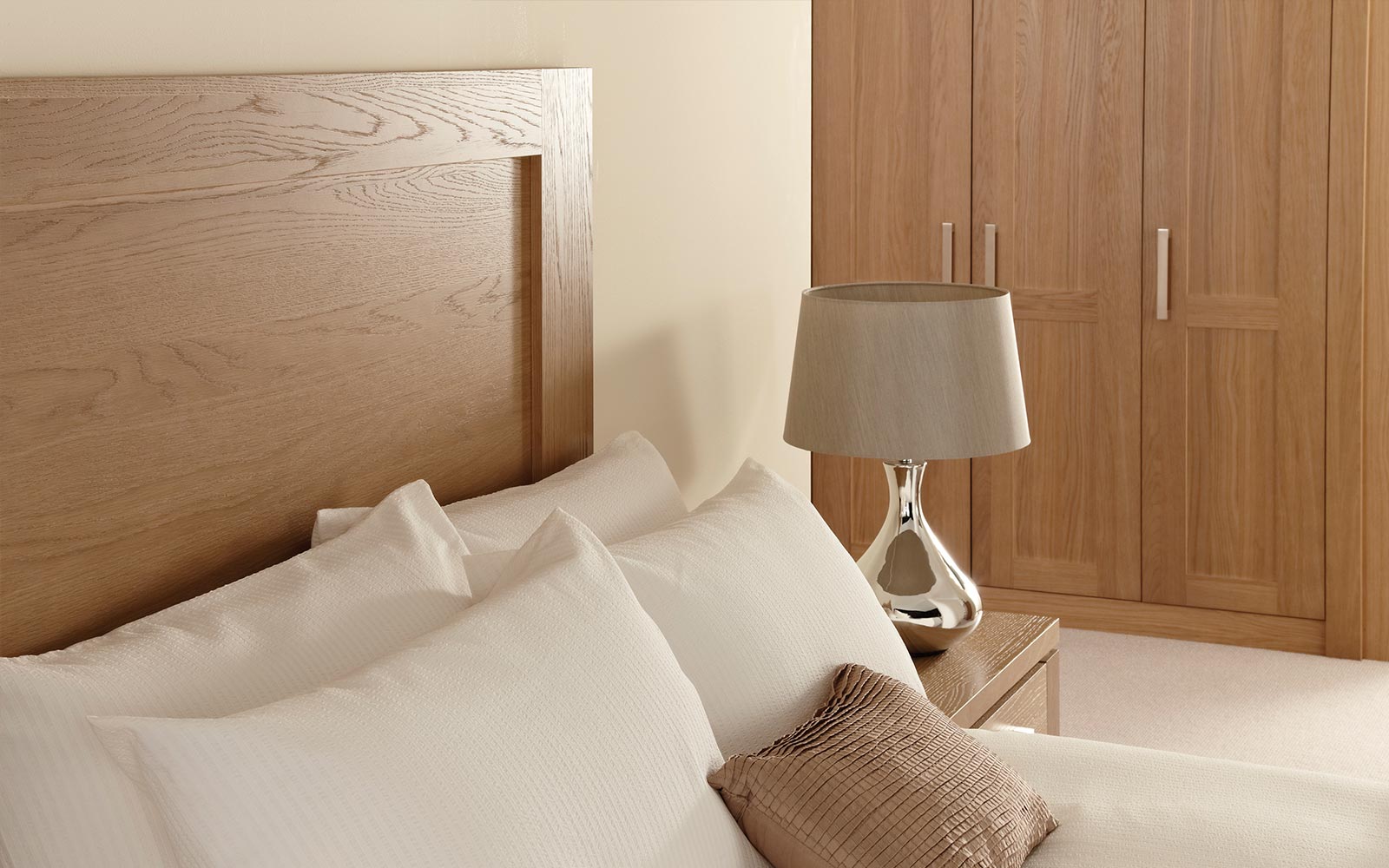 The headboard of your bed can be easily used to add excitement to your contemporary space. Consider the material, colour and design that would best suite your space and your vision. Another element to think about is whether you'd want it padded for extra comfort; we have a wide range of headboards that are definitely worth having a nose at!
7. Think Green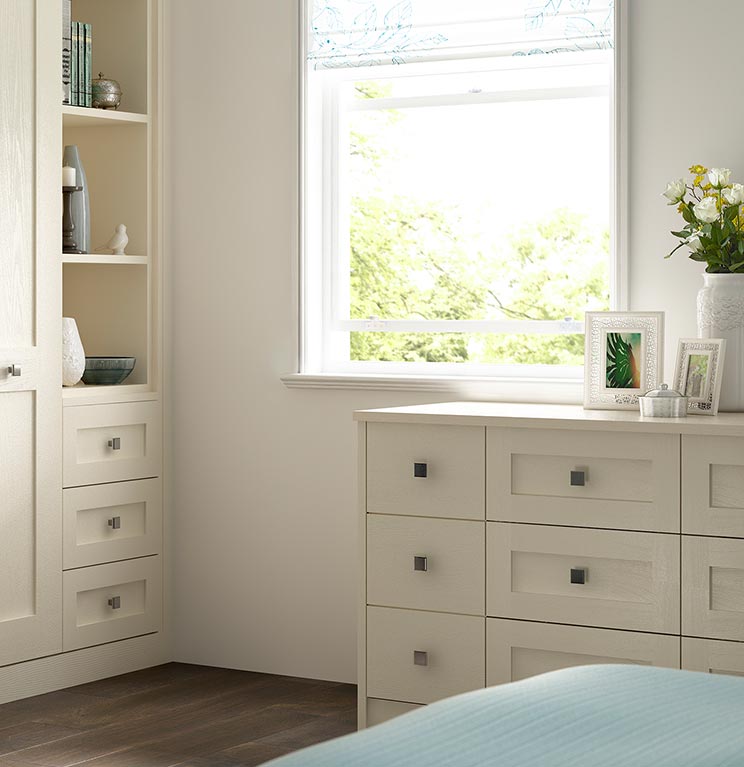 Sometimes a splash of green is needed to make a space feel more alive. For small bursts of colour flowers are a great option, or for a greener look a bigger house plant might be more up your street. Alternatively, if you're lucky enough to have a green space around your home, utilise big windows so you always have a view of Mother Nature first hand.
Book a free bedroom design appointment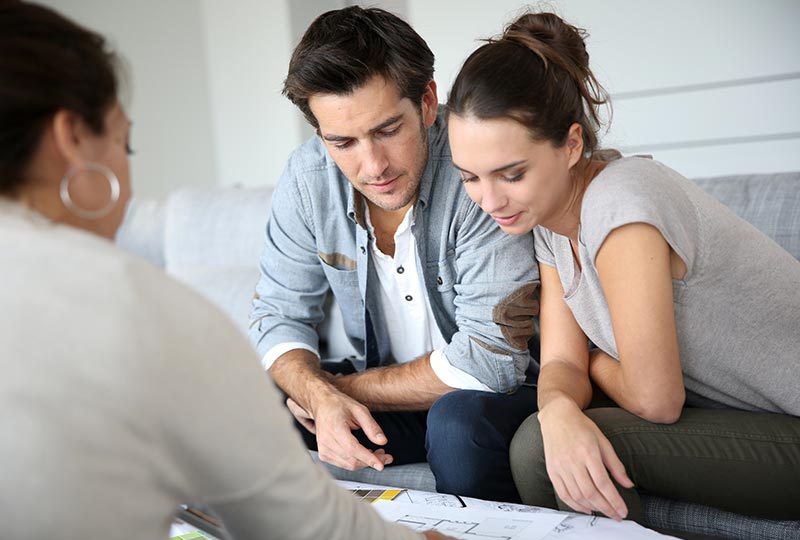 Talk to one of our expert designers about your ideal bedroom storage and finishing touches
It is free and there is no obligation
Fitted bedroom from £1,000
Flexible finance options
Get a detailed 3D plan and a free quote
Our customers
love

their fitted wardrobes
*Terms and conditions apply. Sink & Tap and Refrigeration promotion can only be applied and used in conjunction with a Full Kitchen order. A full kitchen order consists of Kitchen Furniture, Worktops, Sink, Tap & Appliances. All offers are whilst stocks last. We reserve the right to remove Appliances, Sink & Tap promotions as stocks are exhausted. Discounts are set against specific products therefore not transferrable to alternative products. Ask in-store for more details.
Authorised and regulated by the Financial Conduct Authority
Credit is subject to status and affordability. Sigma 3 Kitchens Ltd, Llantrisant Business Park, Llantrisant, South Wales, CF72 8LF, FRN: 702623 is a credit broker and is authorised and regulated by the Financial Conduct Authority. Credit is provided by a panel of lenders with whom we have a commercial relationships (so we cannot provide independent advice).