Wardrobe interior fittings
FIND your DREAM
Explore our fitted wardrobe interiors
With our stylish range of interiors wardrobe storage options we are sure to make the most of your space. Our expertly made wardrobe interior fittings are the perfect answer to helping you organise your possessions.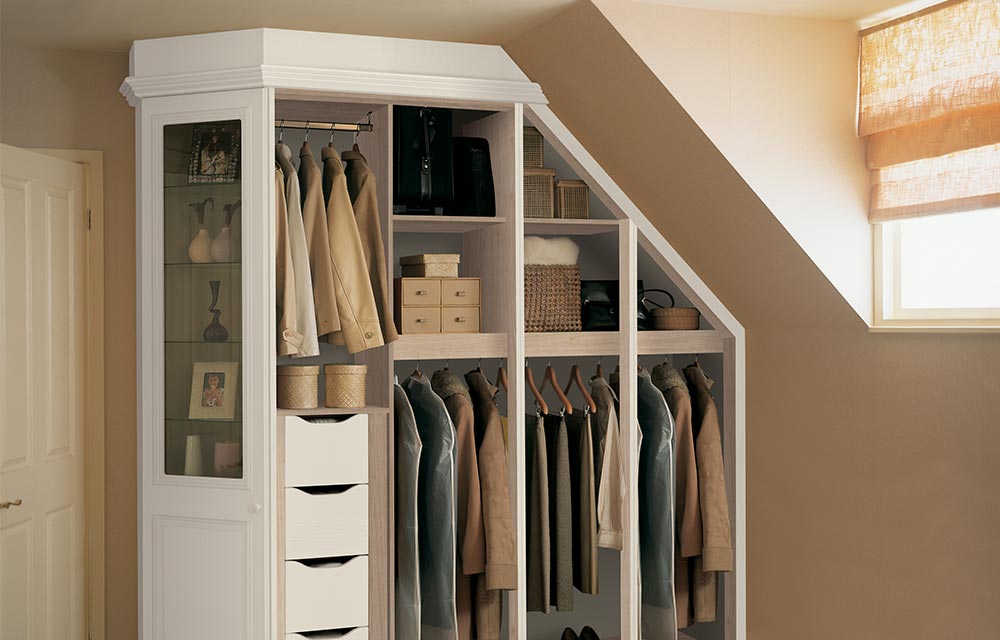 Front Frame
Ideal for difficult shapes and sloping ceilings, our front frame provides wall to wall and floor to ceiling storage. Any existing wall decoration is visible inside the wardrobe. If you want a continuously running rail or different compartments with rails this wardrobe is happy to accommodate.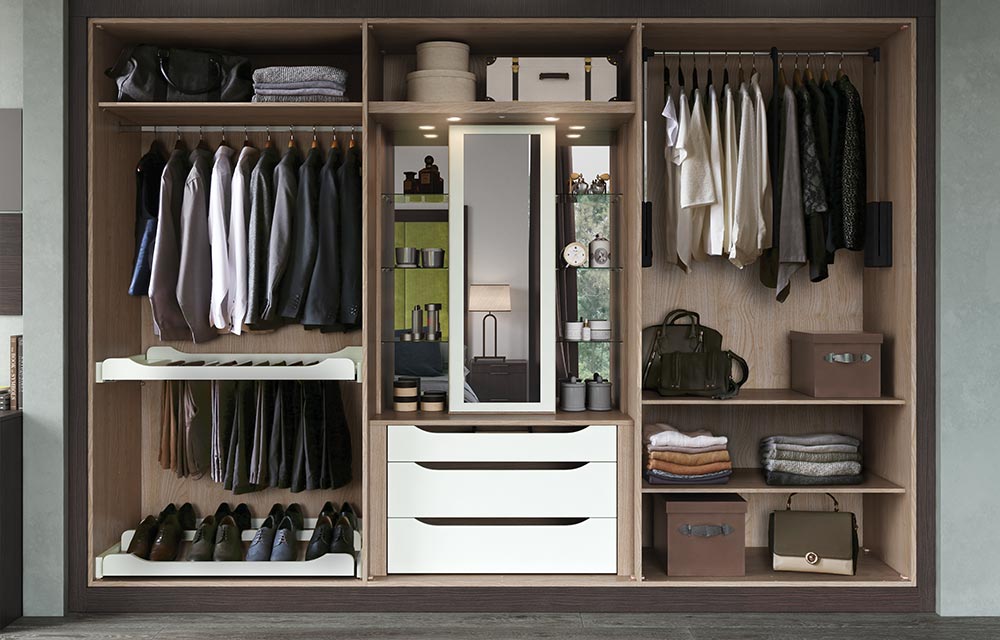 Full Cabinet
This is an enclosed wardrobe interior that comes as standard with a floor, roof and side panels. Create storage sections to your heart's desire with the adjustable shelves. Plus, it has a gorgeous woodgrain finish!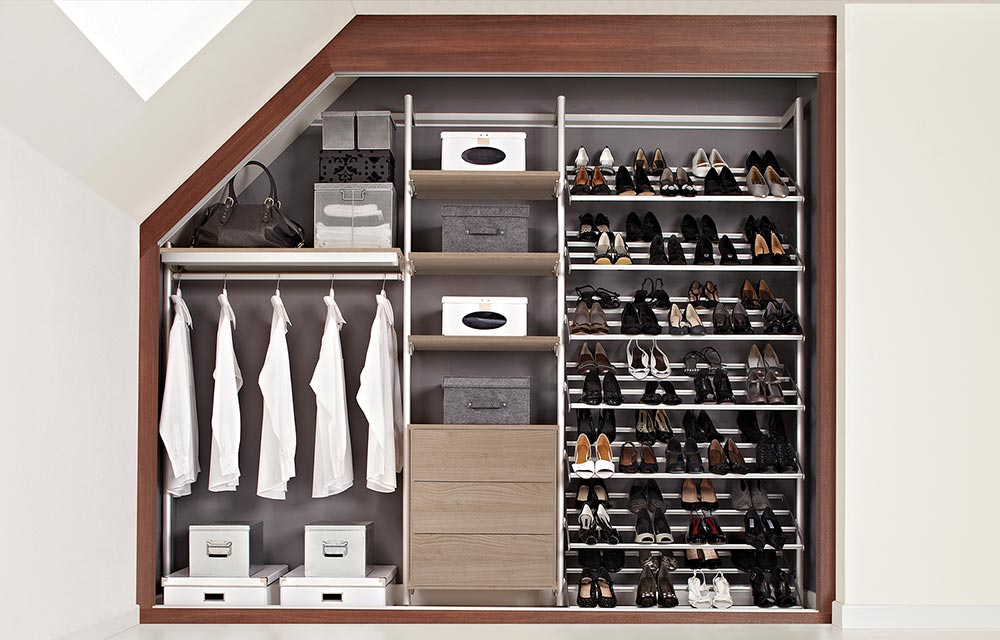 Sliding door (aluminium stanchion)
This beautiful wardrobe, exclusively available in our panorama range, provides you with a wide choice of storage options. Pick from a range of shelves, chests, hanging rails and shoe rails to really optimise your space.
Sliding door (panels)
With two types of panels to choose from, you can decide which will suite your room best. These panels allow for you to use every inch of space, you can decide where to place the panels and how much space you want for each section.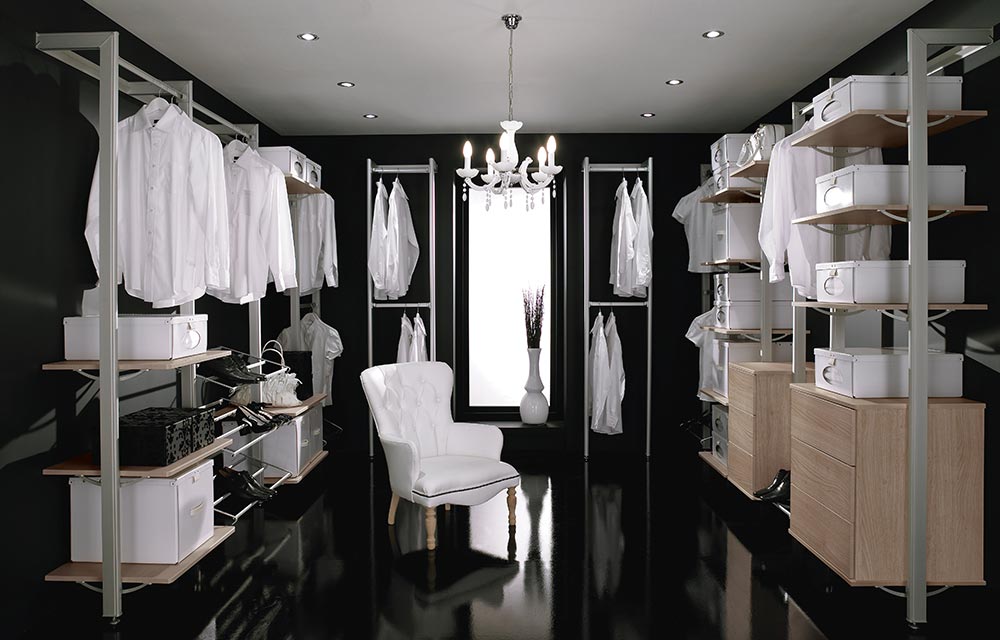 Walk in Closet
By using our aluminium stanchion system instead of panels, we create a more streamlined and spacious walk in wardrobe. If you want to add more storage or think the room needs something more, why not compliment the room with some Novanta Oak or Walnut drawers.
Book a free bedroom design appointment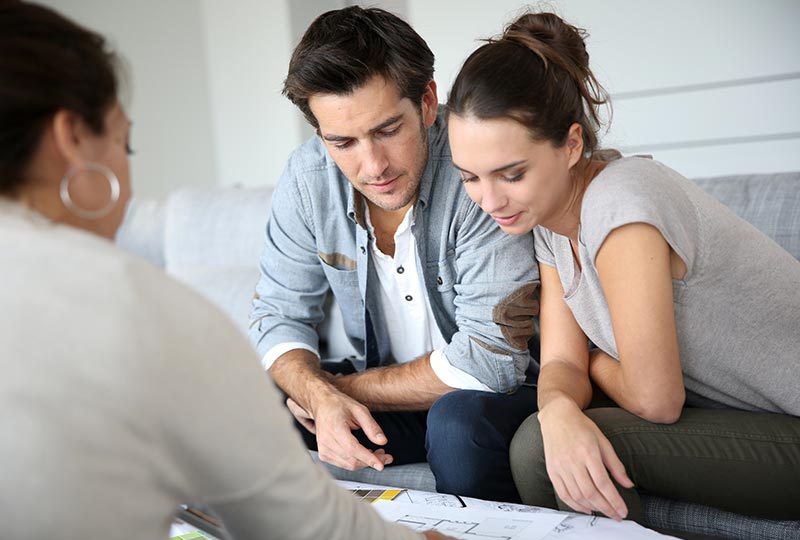 Talk to one of our expert designers about your ideal bedroom storage and finishing touches
It is free and there is no obligation
Fitted bedroom from £1,000
Flexible finance options
Get a detailed 3D plan and a free quote
Our customers
love

their fitted wardrobes