Kitchen Ideas & Inspiration
The Hayes family's unique classic kitchen
Nicola and her family were looking to a create a kitchen that worked with her 19th century build home and found the perfect fit at our showroom in Esher…
Nicola, her husband and two teenage boys have lived in their beautiful home in Esher for 16 years.
Last year, the family decided it was time to create a larger kitchen to better suit their needs as a family and thus began a big project.
The family began their search for the perfect kitchen by exploring kitchen showrooms on Esher high street. Nicola loved the window display at our showroom and was drawn in. Upon visiting the showroom and having a chat with our designers, she didn't need to look anywhere else.
Sigma 3 designer Ollie Willcox was assigned to help the Hayes on their kitchen journey. After having a chat with him over a cup of coffee the couple went away to have a think about what they wanted in their kitchen and came back with a range of ideas to brief Ollie with.
Nicola expressed her love of colour to Ollie. She also wanted to make sure the new kitchen felt like part of a house and not an add on. She said; "I know there's a great place for whites and if you don't have a lot of space lighter colours are great but I like colour. The house we're in – bits of the original were built in 1872 so a really modern white or grey kitchen wouldn't have worked with the house."
Nicola was delighted when she saw our Claret colour - it matched a paint colour that she had elsewhere in the house perfectly and we pleased that she could have a kitchen that matched the rest of her home. She said; "I already knew I loved that paint colour and I wanted to use it again in the house and I liked the idea of having greys in here. So I decided if we could mix it up a little bit with some colour then that would work really well."
The kitchen of choice was our Marlborough range – a beautifully classic silk painted shaker kitchen that works perfectly in the family's 19th century home. In addition to the stunning cabinets, the Hayes family opted for a classic mantle that really adds some character and charm to the space.
The kitchen design incorporated a number of storage features to meet the family's requirements and make their space more practical for them as a family. They opted for a kitchen island to break up the large space which also contains a wine fridge that Mr Hayes was very keen to have. They also chose our Magnaspace pull out larder for easy organisation of goods. Nicola also explained she wanted a couple of ovens to make life easier when cooking for guests.
Nicola said "We've had a great experience with [Sigma 3], I've recommended them to friends already, friends who have had their kitchen and are as delighted with the service as I am. I would have no problems recommending Sigma 3."
We're delighted that we were able to create a kitchen that works wonderfully in Nicola's unique home and have done so for many others. If you want to begin your kitchen journey, pop by your nearest showroom and have a chat with one of our friendly, dedicated designers. The design appointment is completely free and there's no commitment to take things further.
Book your free design appointment.
Book
your free design consultation

online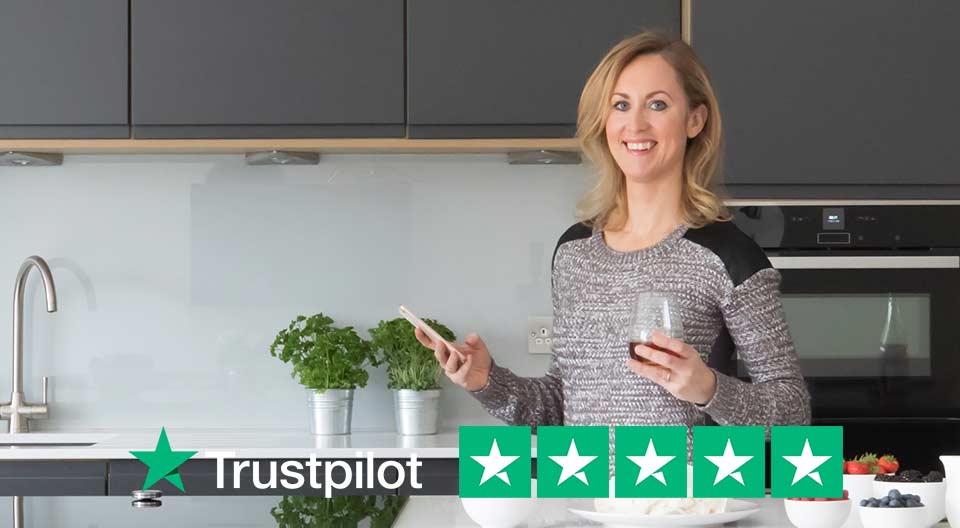 Have fun creating your wishlist, get a free 3D design & quote and talk about Finance Options. We'll give you an amazing experience.
Find even more inspiration in our brochures & magazines
See all our customer stories
Hear about the amazing experience that our customers have with us.