Top Tips for Choosing Colours in your Kitchen
Whether you notice it or not, colours have a big impact on how you feel;
Does the colour blue make you feel calm and relaxed? Does orange make you feel energetic?
You can begin to see how important it is to choose the right colour for your new kitchen. That's why we have carefully created and refined our range of painted colours, both bold and neutral.
And right now our SUMMER SALE can help you achieve your dream kitchen with up to 20% off! – Happy summer days. But hurry, these offers won't be around for long. Book your FREE design appointment at your nearest Sigma 3 Kitchens showroom today to make the most of these discounts. We have showrooms in Cardiff East, Cardiff West, Newport, Swansea, Abergavenny, Esher, Worthing and Warton.
In our experience, there are four options to consider when deciding how to add colour to your kitchen space…
1. Bold and bright – Are you going to be adding lots of colour with one beautiful colour dominating the space.
2. Neutrals – Will you keep it chic and timeless with warm creams and versatile greys.
3. Mixing colours – If you'd like to add colour but aren't too sure about how to do so, an accent colour could be just right for you that pulls focus to a certain area in your kitchen.
4. Textures – our deco and Madoc range bring a whole new contender into view when deciding your kitchen colours.
Make a bold statement or keep it classically chic, the colour choice is yours!
Bold and Bright Kitchen Ideas
First of all, be brave! Colour is a beautiful thing and adding it to your kitchen will set your home apart from all the others. It can lift you up and put a smile on your face. Perhaps your colour choice is sentimental, or perhaps you've fallen in love with a particular shade.
At Sigma 3 Kitchens we pride ourselves on our carefully chosen colour palette that consists of over 28 colours! Our designers have plenty of experience using colours in kitchen designs, so if you need any advice or would like to run your kitchen design ideas past an expert, book a FREE design appointment with your local Sigma 3 showroom.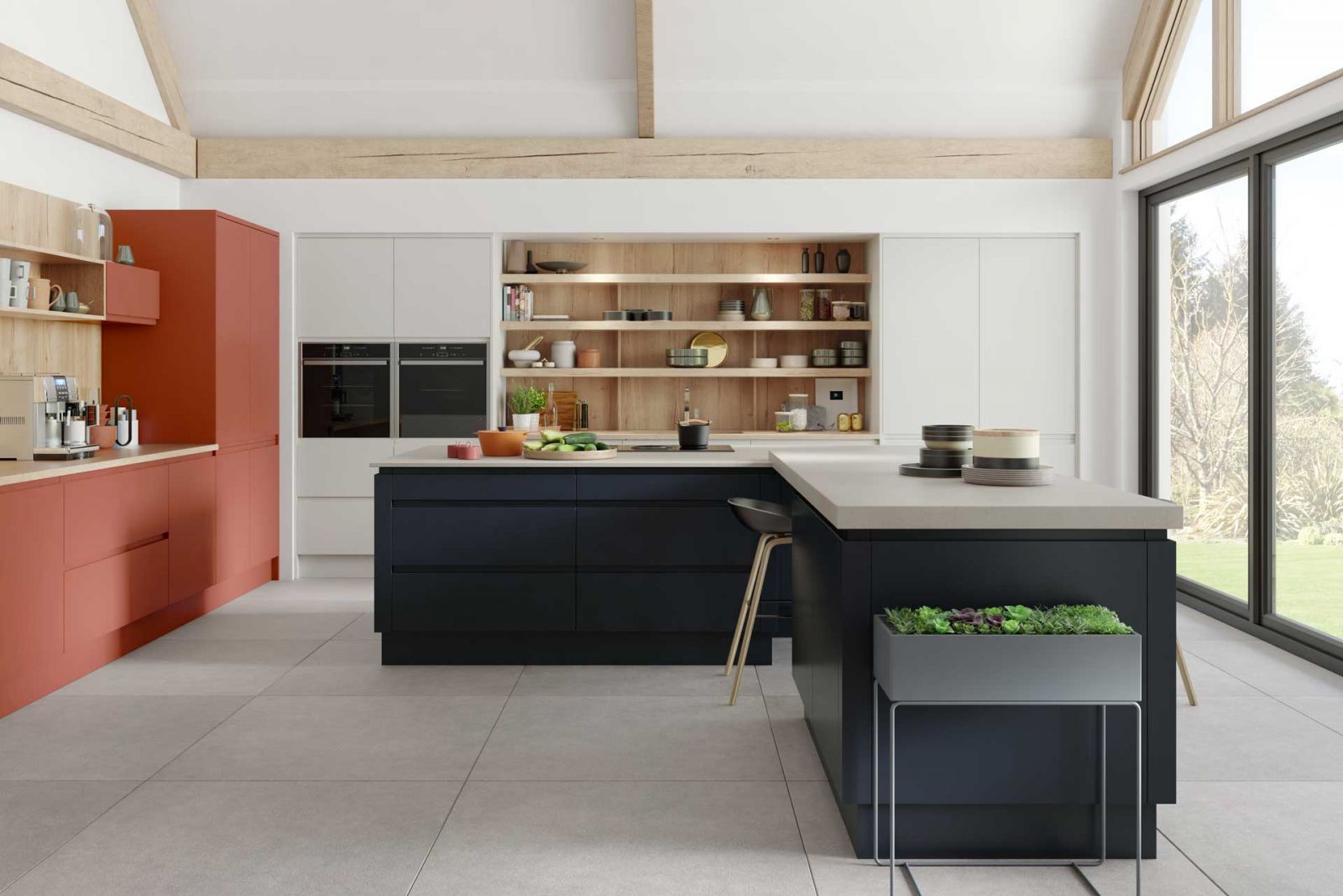 Neutral Kitchen Colours
The beauty of a warm neutral colour palette is the clean, airy feel it can bring to a room; an easy way to lift your space. Using neutral tones acts as a wonderful backdrop to help set off other areas of your kitchen. Our generous variety of neutral tones includes some beautiful creams, greys and whites. These timeless shades can make a kitchen design.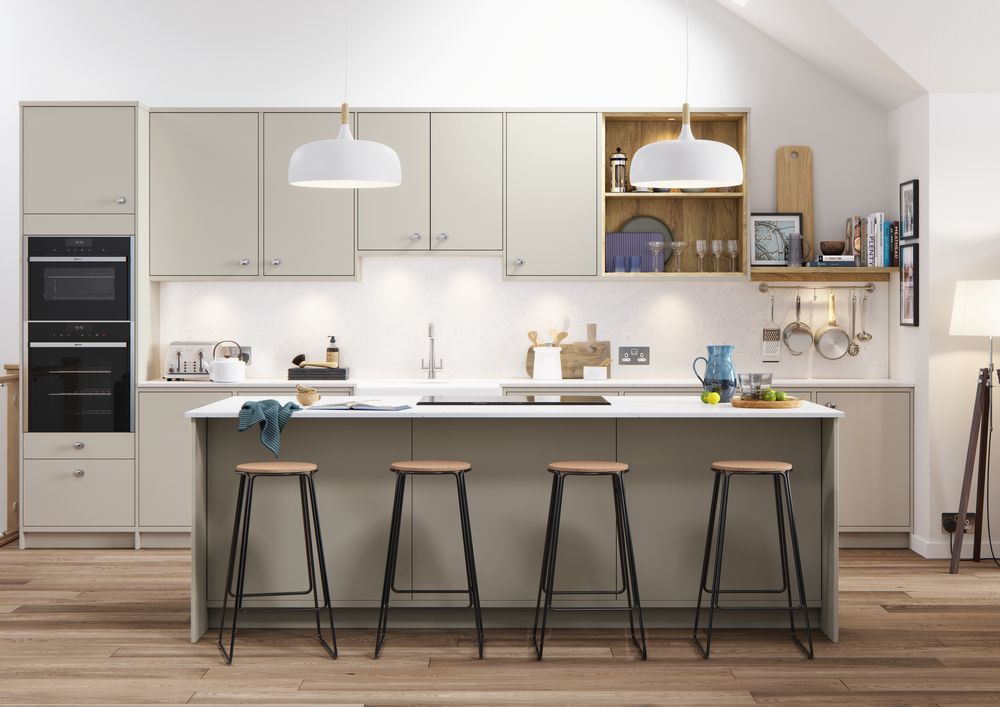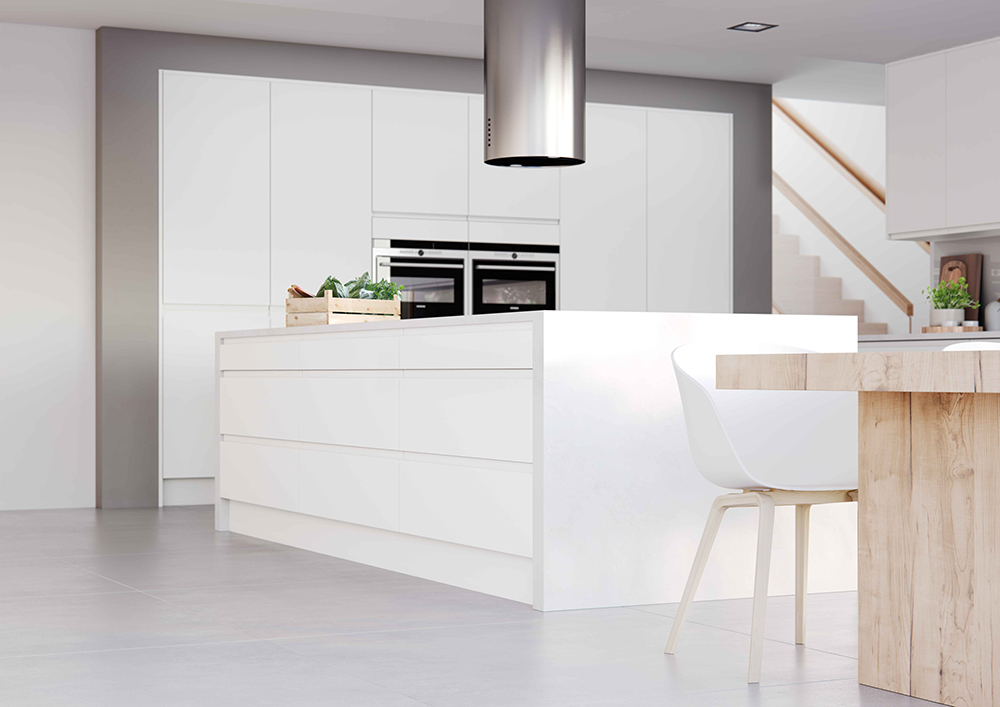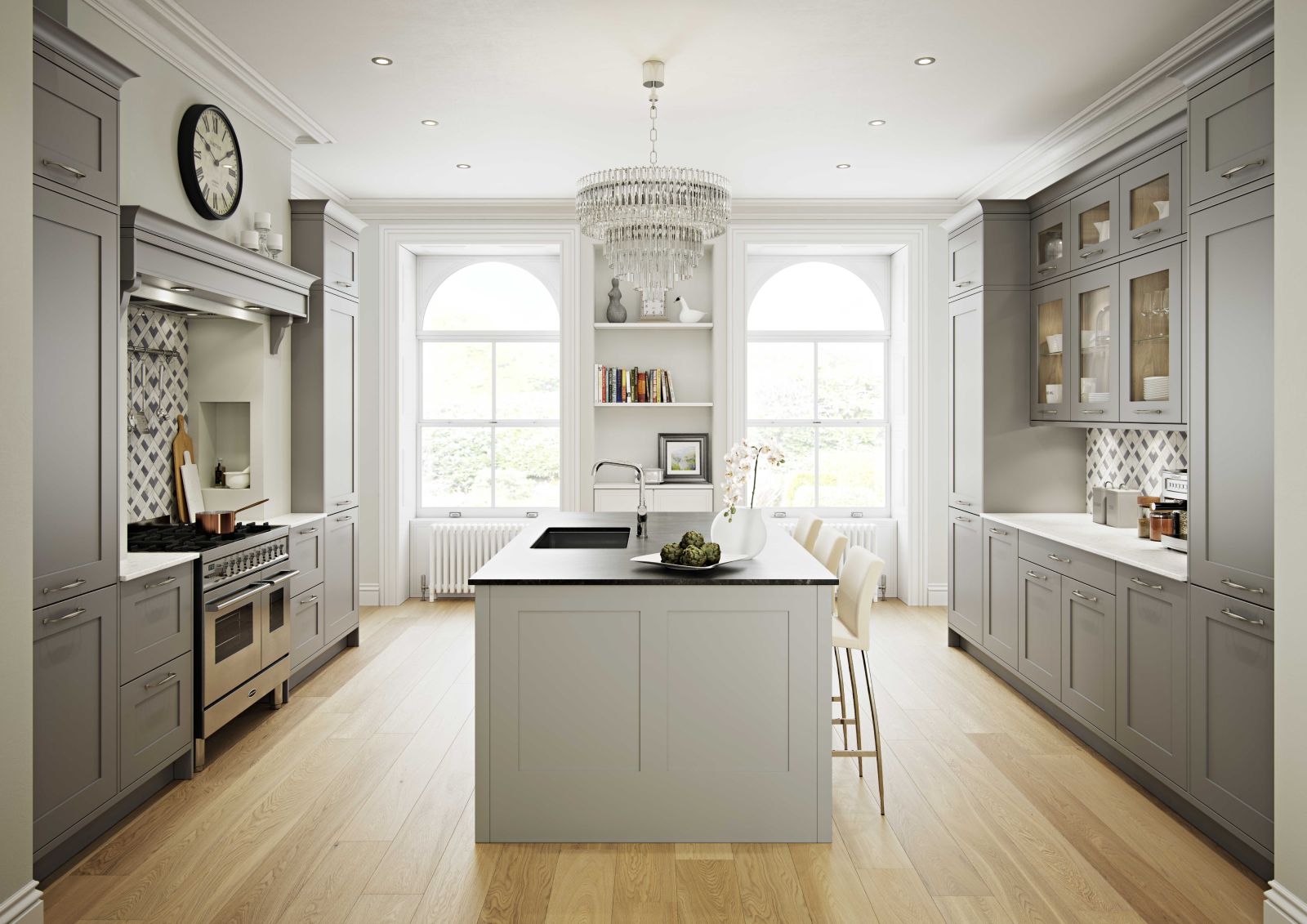 Mixing Colours in your New Kitchen
If you'd like to add a splash of colour and don't want it to be too prominent, adding an accent colour combined with some neutrals can make for a stunning and modern kitchen design. Using a shade, such as the blue in the picture below, for a kitchen island acts as an accent and focal point for the space.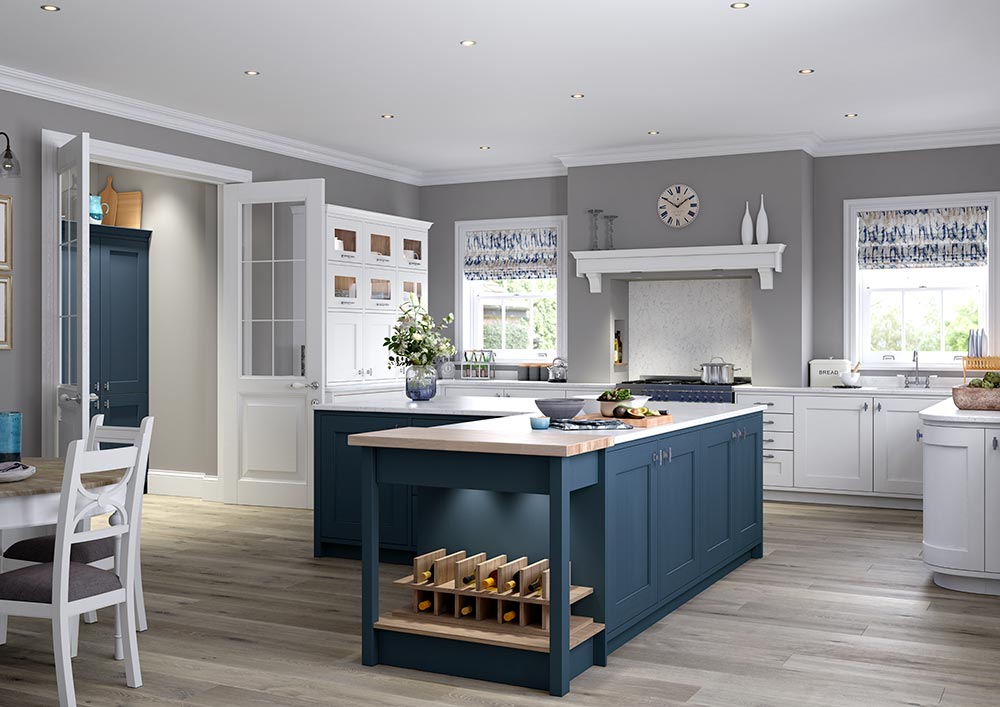 Let green shine through in your kitchen design by segregating it to one key area.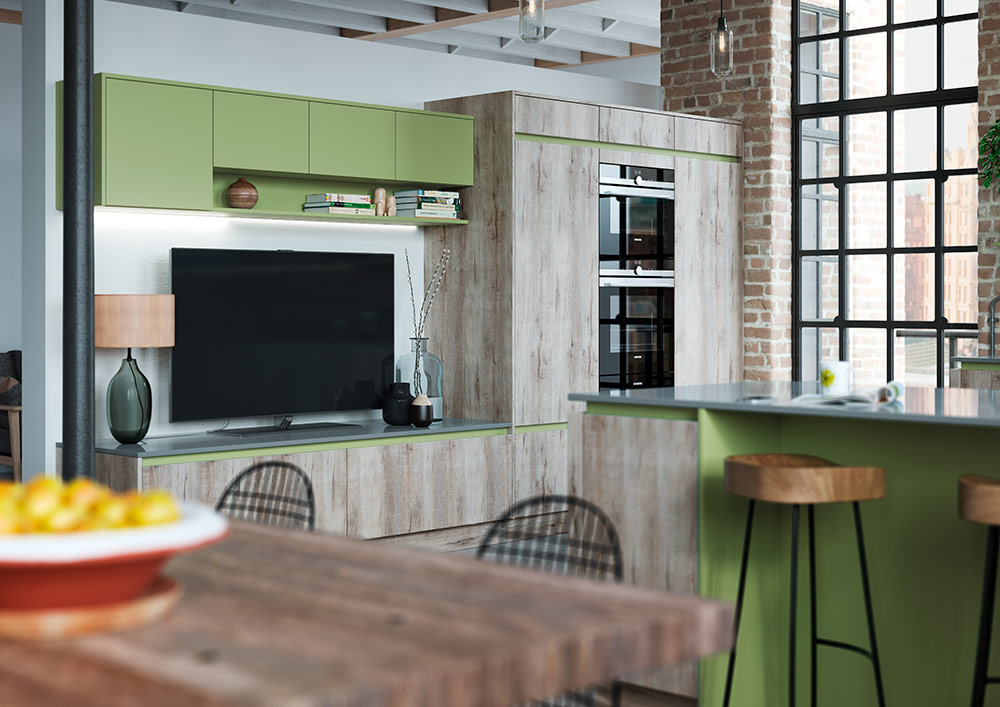 Incorporating just the right amount of purple into your scheme makes a low-key statement. Whether it is wall units, an island or peninsular, you can create a bold, yet elegant design. Mixing it with a neutral palette or even warm woods would ensure the layout is not overpowering.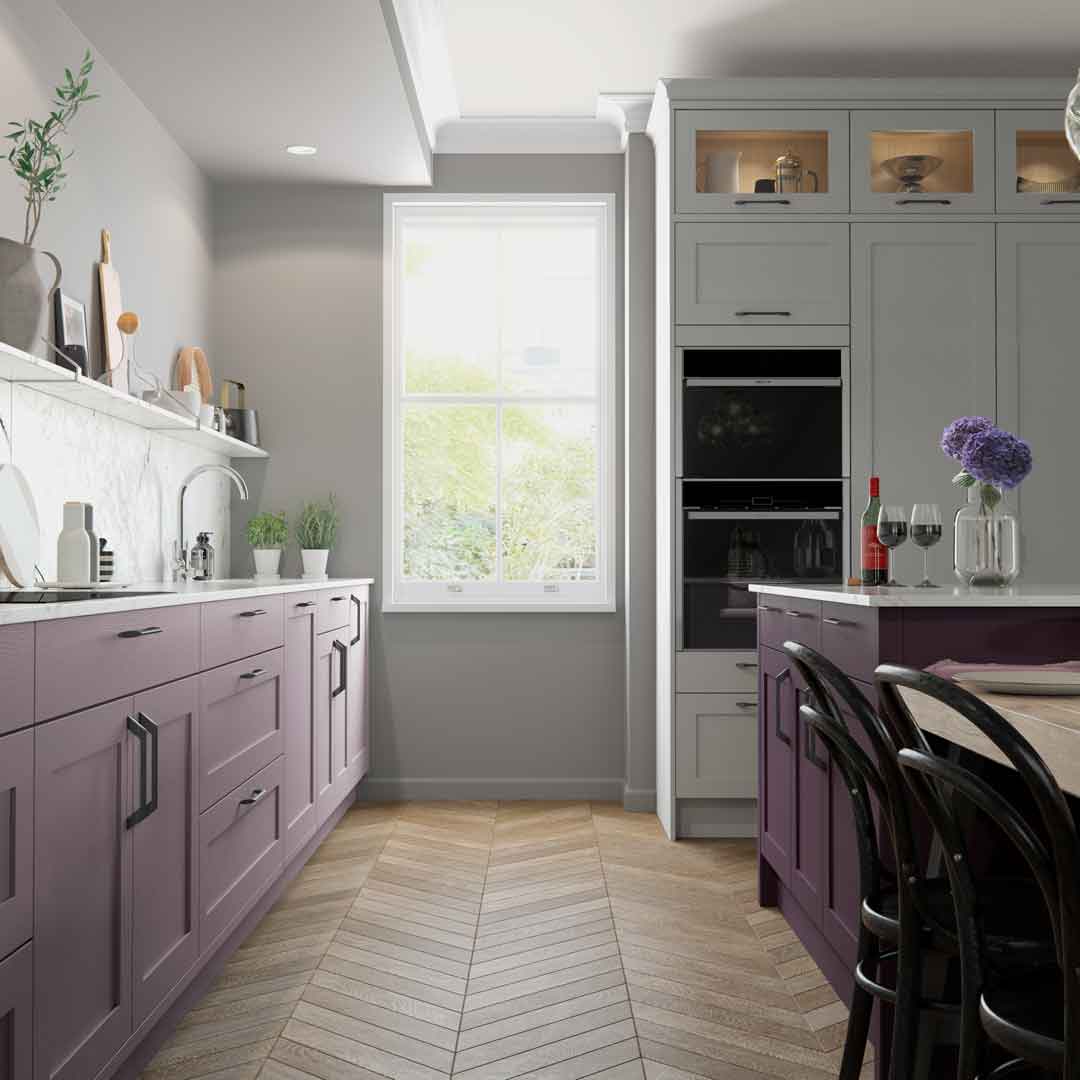 Textured Kitchen Designs
Show off your Style. Whether you want to mix and match your cabinets with a vibrant colour, or choose to have a statement wall, you will always have a clean, crisp look when using our textures finishes. Our Madoc and Deco range offer a unique wood and stone effect finish to your cabinets that provides a real wow factor in your design. Completely commit to the textured finishes or mix and match them with our silk finishes for an uber-modern kitchen design.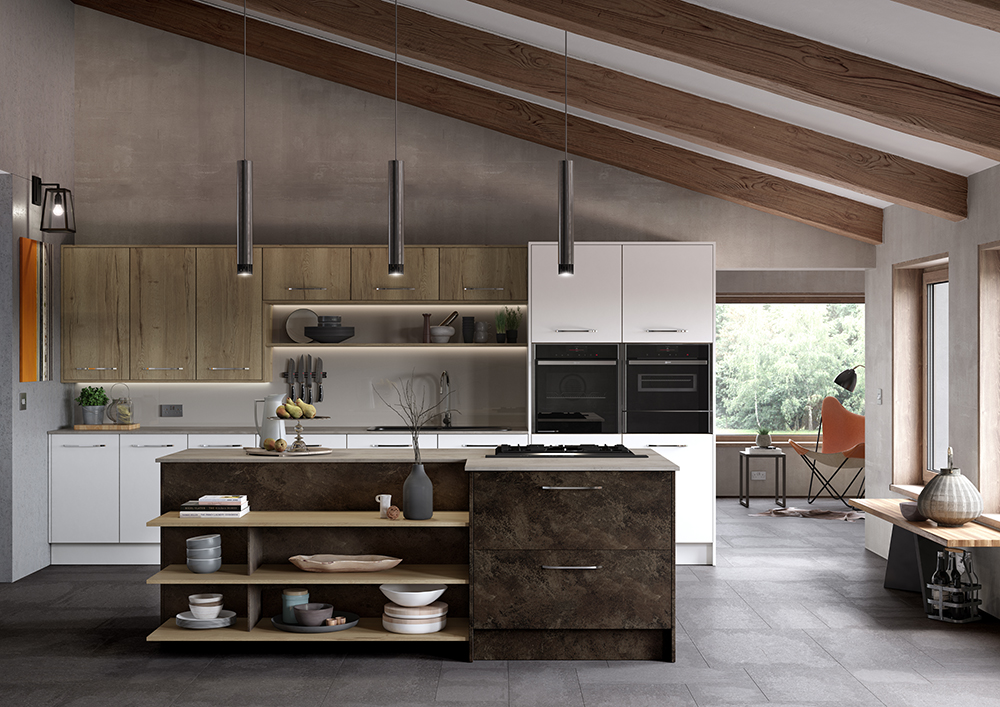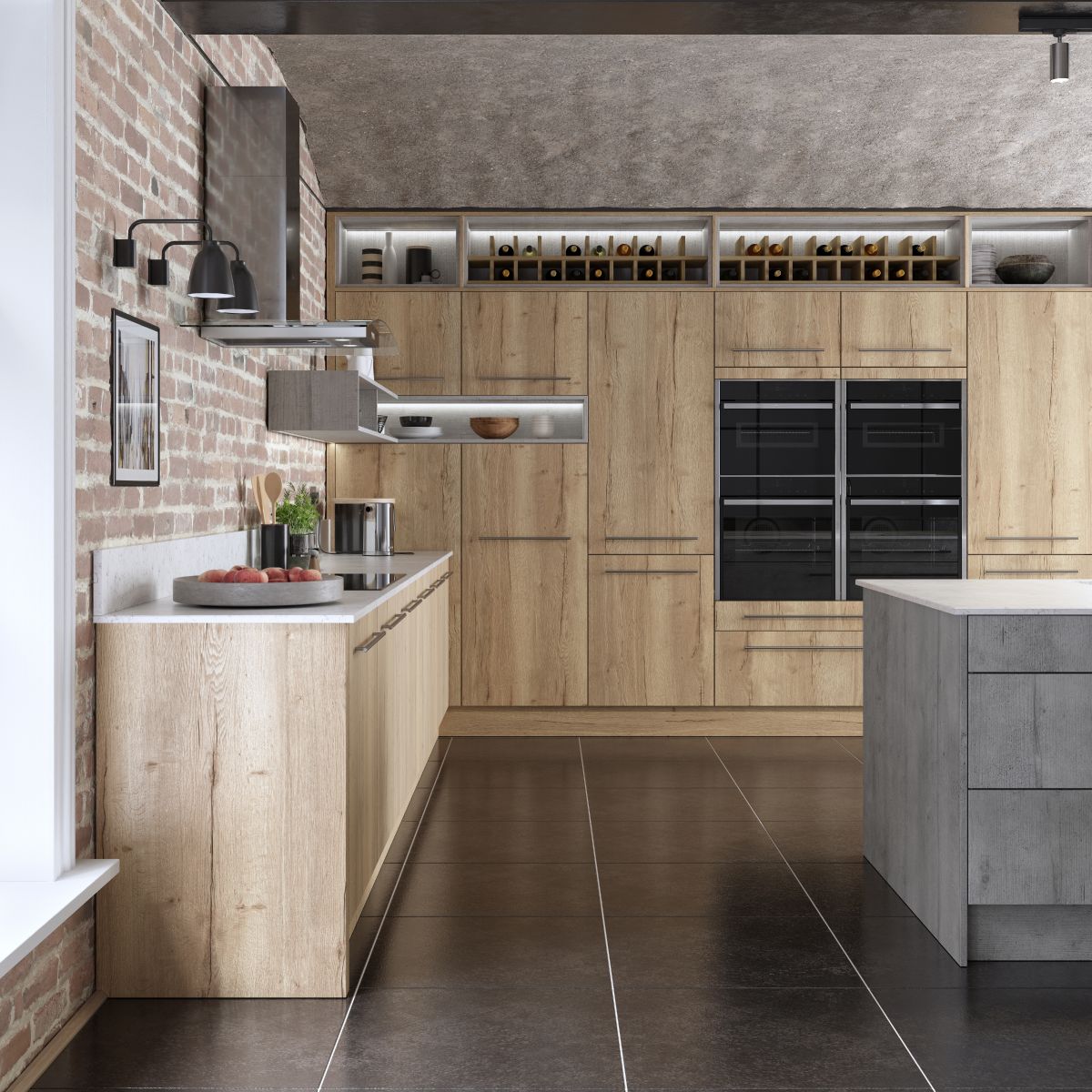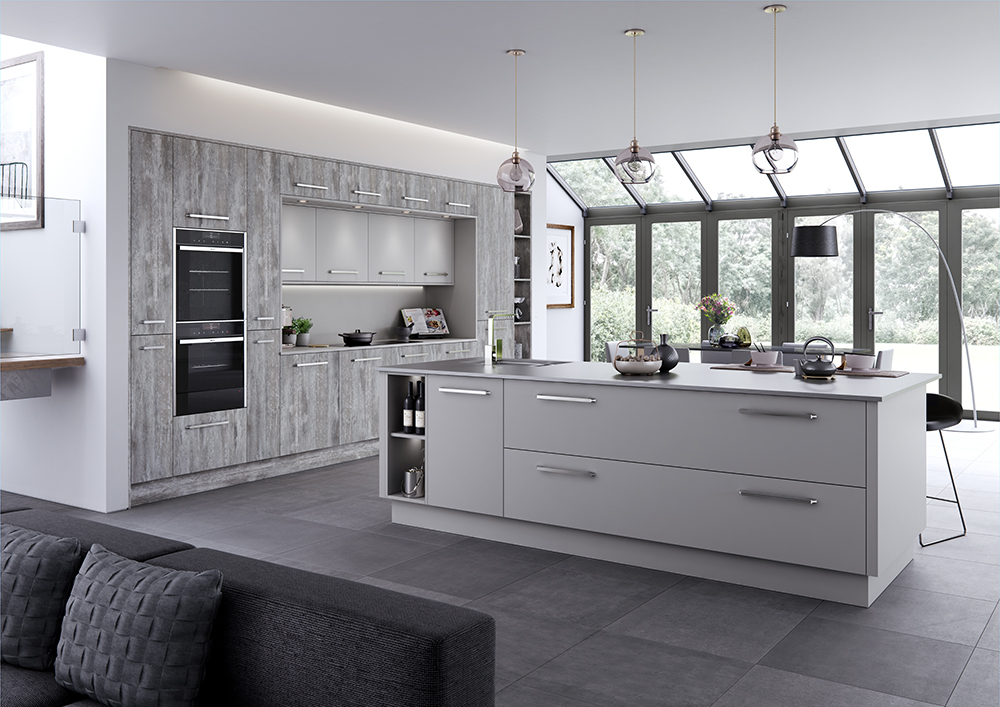 If you'd like more guidance or to discuss your colour options with an expert, feel free to get in touch with your local Sigma 3 Kitchens showroom and meet our talented designers. They've got plenty of experience with colour and will be able to help you find what's right for you. And don't forget about the SUMMER SALE that's on now! Save up to 20% off your new kitchen.
Feeling inspired?


Book your free design consultation with confidence.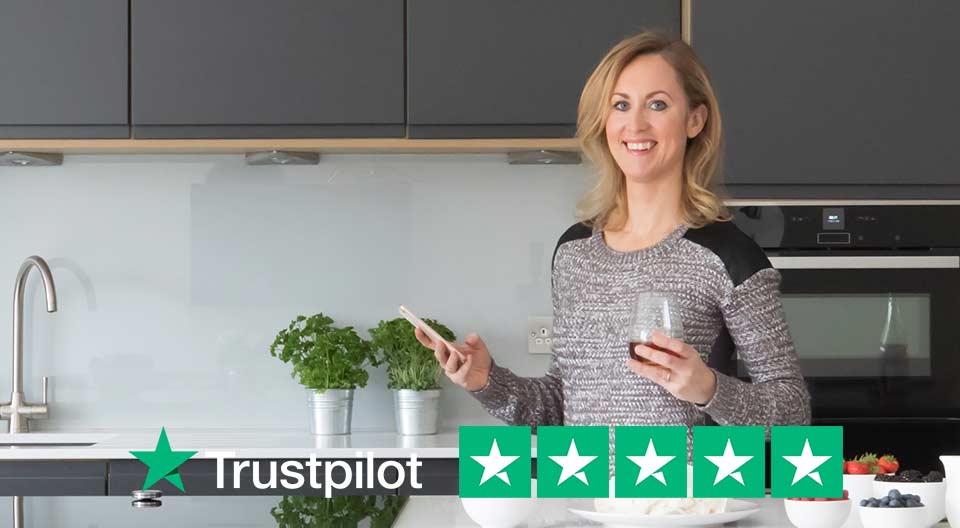 Get a 3D design & quote
Flexible Finance Options
We'll give you an amazing experience
Free Design Package Worth £500
Not ready to visit us just yet? Then take a look at our beautiful selection of brochures.
Are you looking for even more inspiration?
Explore the latest Real Kitchens designed and installed by our expert kitchen designers.
View Real Kitchens