Would you love a kitchen island? Here are our tips & ideas
Over 90% of our customers ask about having a kitchen island during their initial design meeting, and it's no surprise why. A well-planned kitchen island design can provide a perfect space for food preparation, cooking, dining, working, storage and socialising.
But are you not sure if an island is right for you?
To answer this we have pulled together our kitchen island ideas to help you decipher whether you have enough space to make an island work for you, so let's get started:
1. How much space do you have?
There are a few things you'll need to consider when incorporating an island:
What are the dimensions of my kitchen? (See our guide on how to measure a kitchen here)
How many people live in my house?
How will my family use the space?
Our designers will need to determine how much space will be left after the base and wall cabinets are in position – so these questions are very important. But don't fret – our designers are here to help!
2. Make your island work for you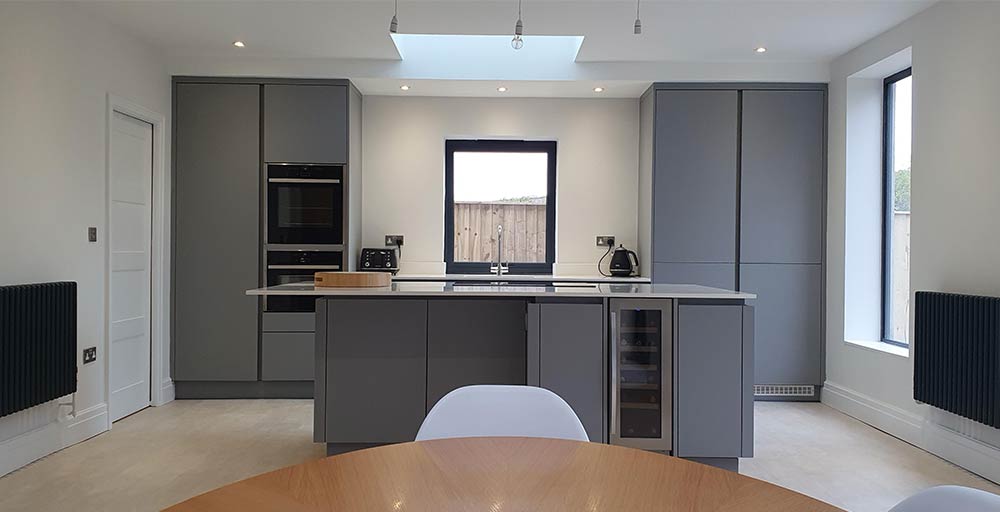 Pictured: A handleless dark grey kitchen island designed by Lisa Foggan in our Cardiff Colchester Avenue kitchen showroom. Range featured: H Line Sutton in Dust Grey.
There are so many ways to make an island work for you, your space and your lifestyle - even if your space is limited. We offer over 14,000 different cabinet options, which means that we can tailor a design to suit your specific needs. Talk to one of our expert kitchen designers to find out more.
3. Mind the gap!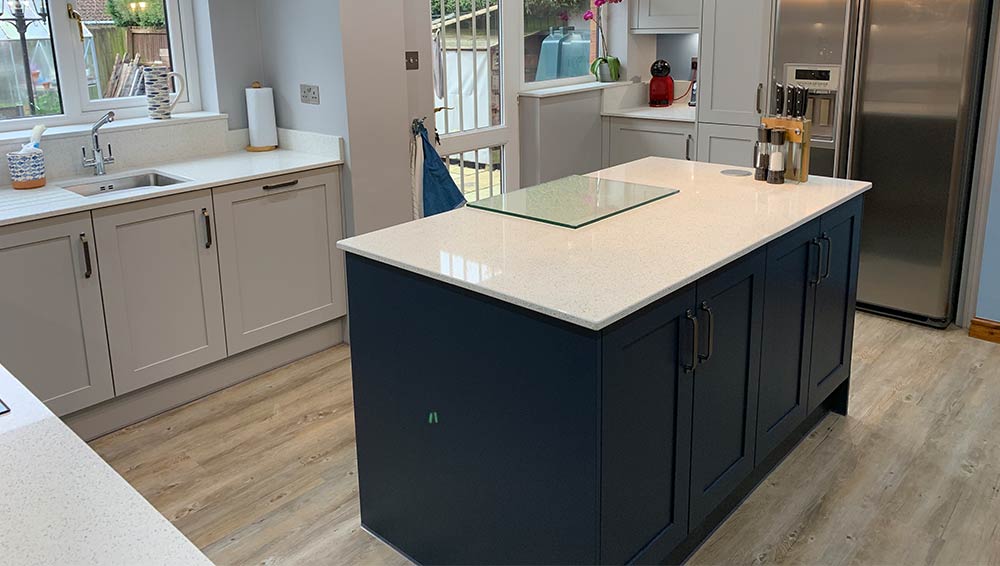 Pictured above: A dark blue shaker kitchen island designed by Dave Davies in our Newport kitchen showroom. Range featured: Hardwick in Oxford Blue and Light Grey.
Making sure there is enough space around your island is vital. Your designer will ensure that all doors, drawers, ovens and dishwashers can be opened safely without any obstruction.
The biggest trip hazard is always the dishwasher as it has a door which opens downwards. This means that if you walk past carrying hot food, or knives, you risk tripping and hurting yourself or others.
We always suggest to err on the side of caution and leave more space than is needed as a minimum.
4. Small kitchen? You can still have an island!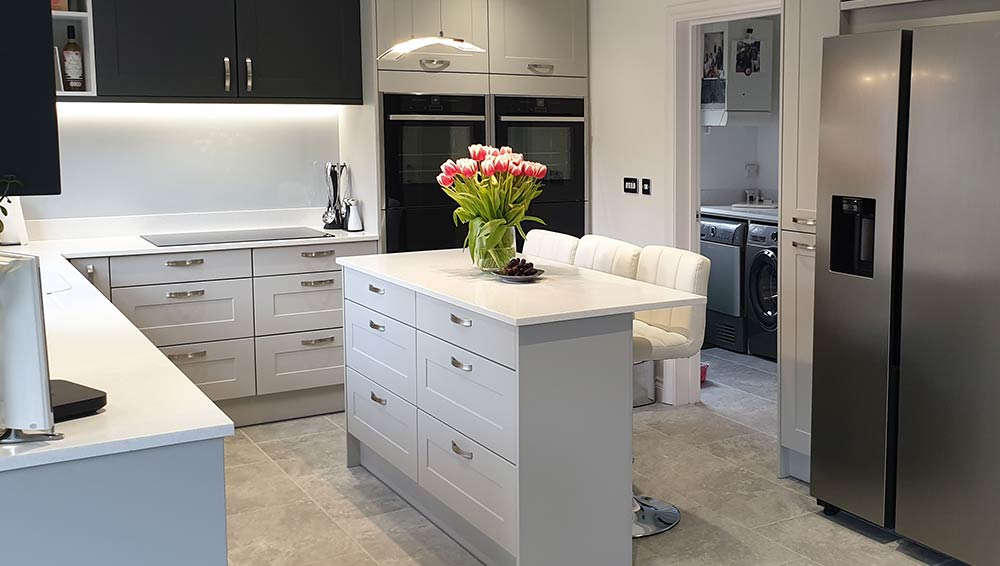 Pictured: A small kitchen island designed by Beth Thomas from our Cardiff Culverhouse Cross showroom. Range featured: Shelford in Light Grey and Graphite.
All islands vary in size and shape, but the minimum size that we recommend for a kitchen island is 1000mm x 1000mm, and the space required around this island would be roughly 800mm.
This will still create a practical small kitchen island that would be perfect for food preparation.
5. Think of the proportions
An island size is determined by the room around it, so it makes sense that the larger your room, the larger your island can be. But incorporating something too large for your space can easily spoil the look and feel of your scheme.
6. Maximise your workspace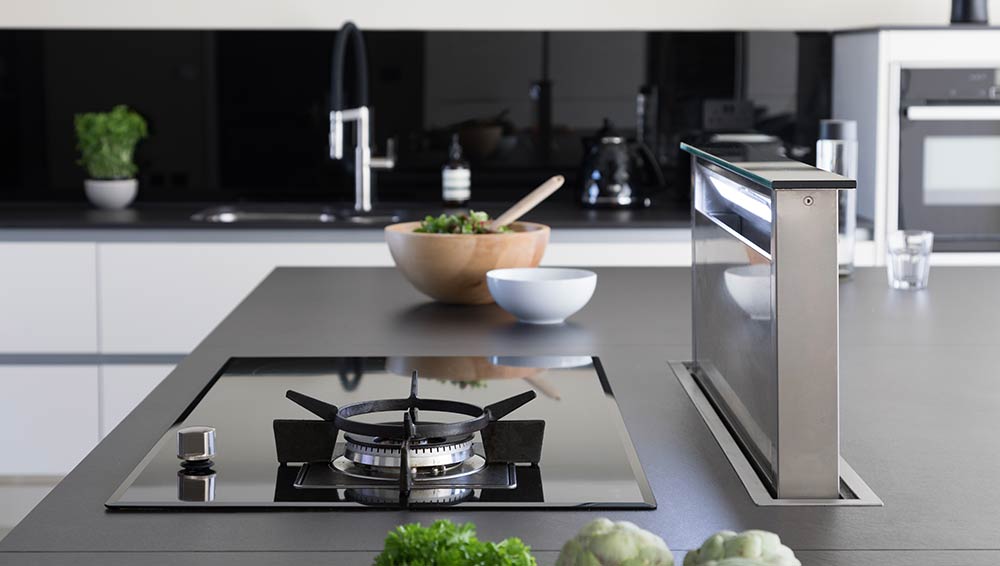 An island isn't just for food prep and socialising – it can also be a multi-functional workspace, so make sure you consider storage and appliances. Pictured above is an island featuring an induction hob, designed by Ryan Thomas from our Swansea kitchen showroom.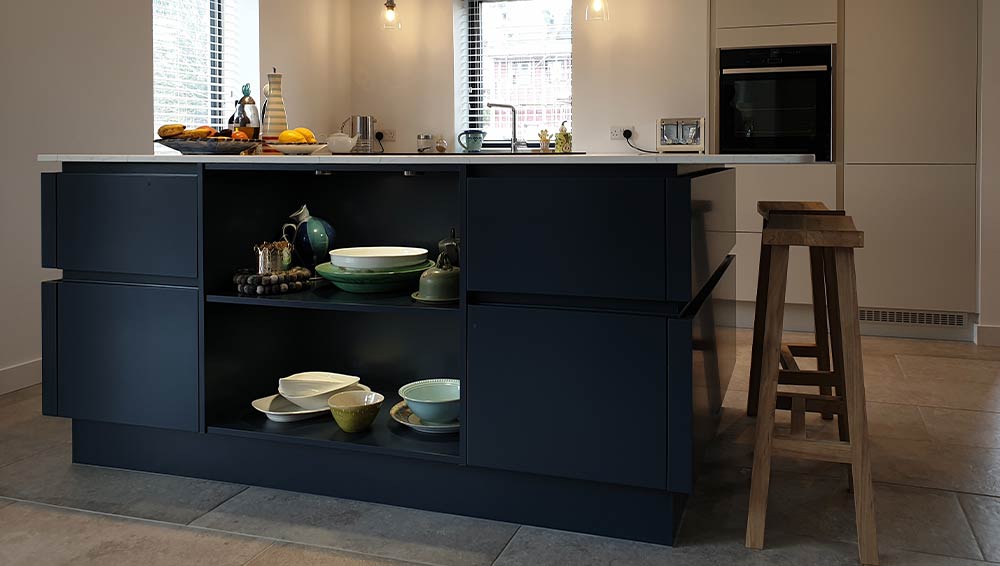 Or you could have some stylish open shelving on your island - just like the kitchen above, which was designed by Emma Randall in our Abergavnny kitchen showroom.
7. Galley style
Day to day life in a galley style kitchen is easy – it allows you to easily reach all the key areas and work surfaces in your kitchen. So an island to create a galley style would be the perfect solution for a large kitchen - just like the kitchen pictured above, which was designed by Olly Howard in our Esher kitchen showroom.
8. Peninsula living
Have you concluded that you don't have space for an island? Then how about a peninsular!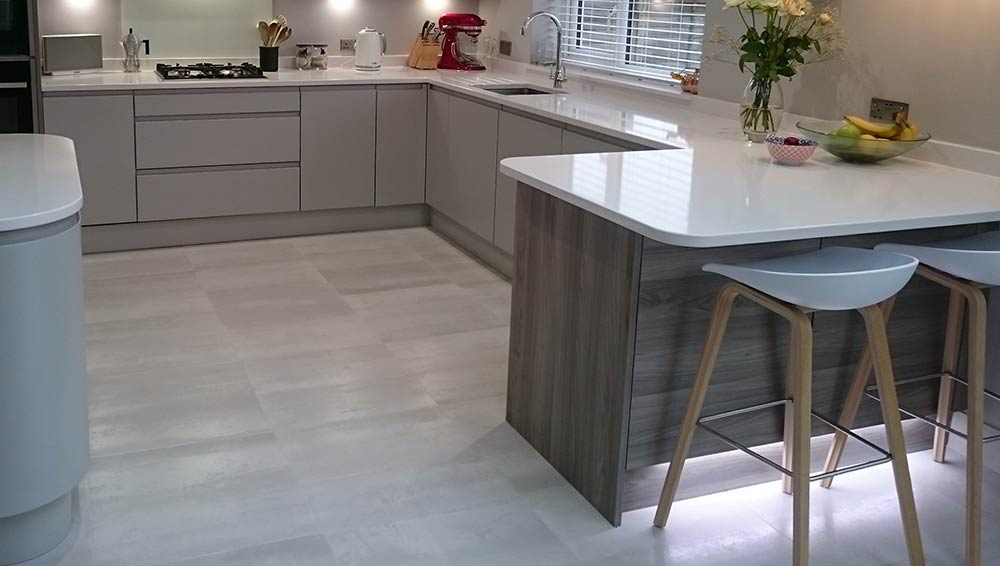 Pictured above: A peninsular designed by Sophia Galifou in our Worthing kitchen showroom. Range featured: Roma in Light Grey.
A peninsular has the same characteristics as an island, but is fixed on one side. A peninsular in a small kitchen would be very practical and take up less work space.
Looking for even more kitchen advice?
Then check out latest kitchen ideas & inspiration articles:
Feeling inspired?


Book your free design consultation with confidence.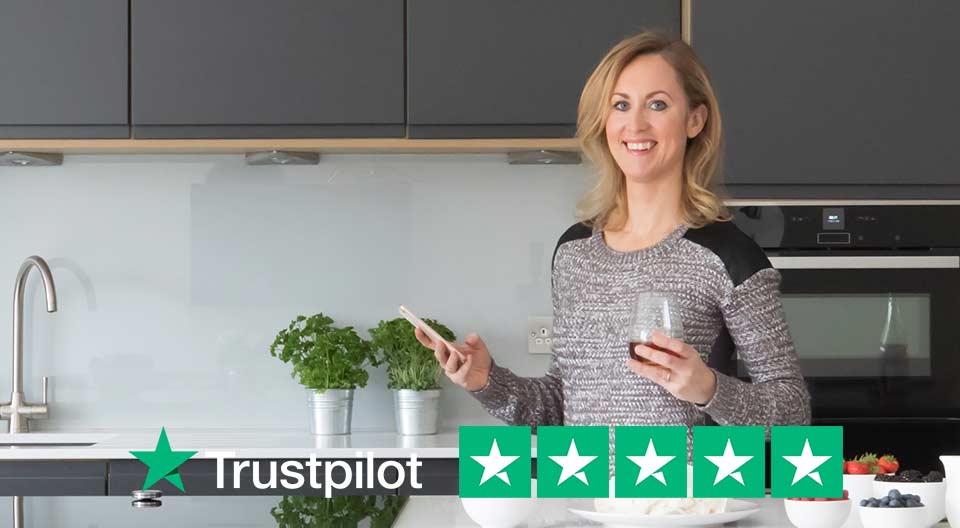 Get a 3D design & quote
Flexible Finance Options
We'll give you an amazing experience
Free Design Package Worth £500
Not ready to visit us just yet? Then take a look at our beautiful selection of brochures.
Are you looking for even more inspiration?
Explore the latest Real Kitchens designed and installed by our expert kitchen designers.
View Real Kitchens