Kitchen Ideas & Inspiration
Utility Room Ideas for the hustle and bustle of modern day life
Ideas & Inspiration / 03 Feb 2020
The hustle and bustle of modern day life means that most of us need to accommodate for extra space for every day chores and housework.
Many people choose to keep household appliances like washing machines and tumble dryers in the kitchen, but may find that it takes up too much space. After all, the kitchen is the heart of the home and a place where we want to cook, entertain and spend time with love ones.
If you find that appliances like washing machines and tumble dryers are taking up too much space in your beloved kitchen, then a utility room might be the way to go.
While a kitchen is seen as the heart of the home, utility rooms are the workforce of the home. Utility rooms allow you to keep washing appliances and laundry separate from your kitchen, allowing you more space, a designated area for washing and other tasks and extra storage. Utility rooms also keep noise to a minimum – you'll no longer have to listen to the sounds of machines. This is especially beneficial if your kitchen is open plan.
A utility room allows space where laundry can hang to dry without being exposed to the smells of the kitchen. What's more, if you don't have an integrated bin in your kitchen, it can be a great place to store different recycling bins – which we all know can take up a lot of space!
Just because utility rooms are functional and practical, doesn't mean they have to be ugly. Creating a utility room that meets your personal style and look can make a lovely environment where you enjoy to be, making those annoying household chores a bit more enjoyable.
Here are some ideas for those considering a utility room or already have one…
Think sink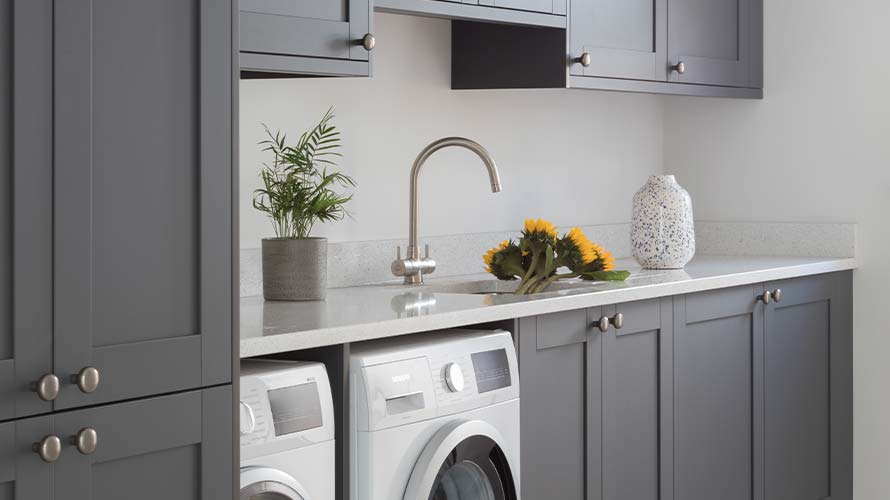 It's extremely beneficial to install a sink in your utility room. This will enable you to soak clothes and wash off things with ease. It also means you can swill down dirty shoes with ease.
Open it up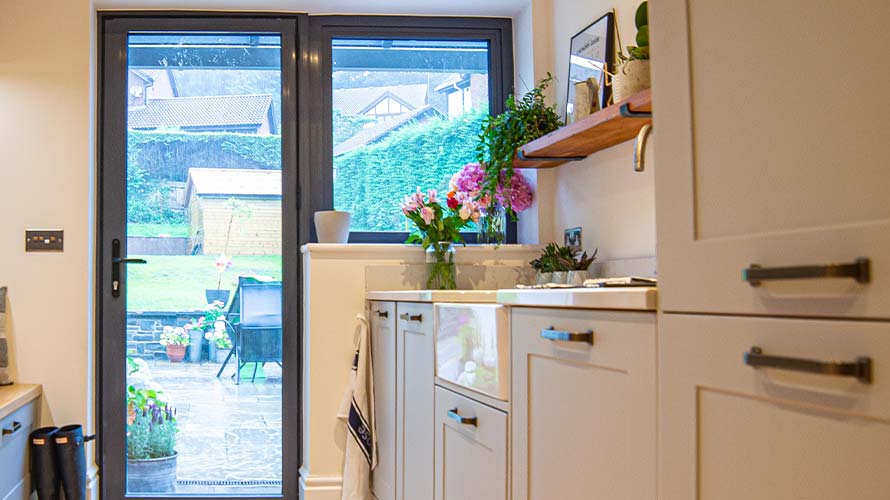 Open shelves are a great way to open up the space in your utility room. They'll also allow you to create a pretty display feature to make it feel more homely or a place to keep things like washing powder and cleaning products so you can see and access them with ease.
Add some pull-outs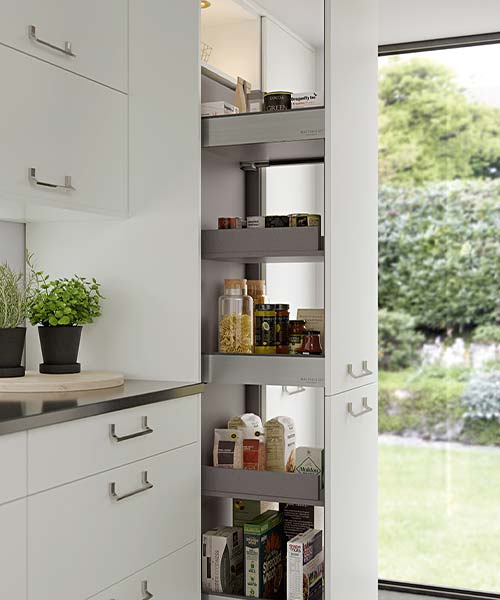 If there's no room for a floor to ceiling larder in your kitchen but you require the extra storage space, a utility room is the perfect place for one. Pull out larders will take up minimal space and make good use of awkward spaces.
Don't forget about your four-legged friends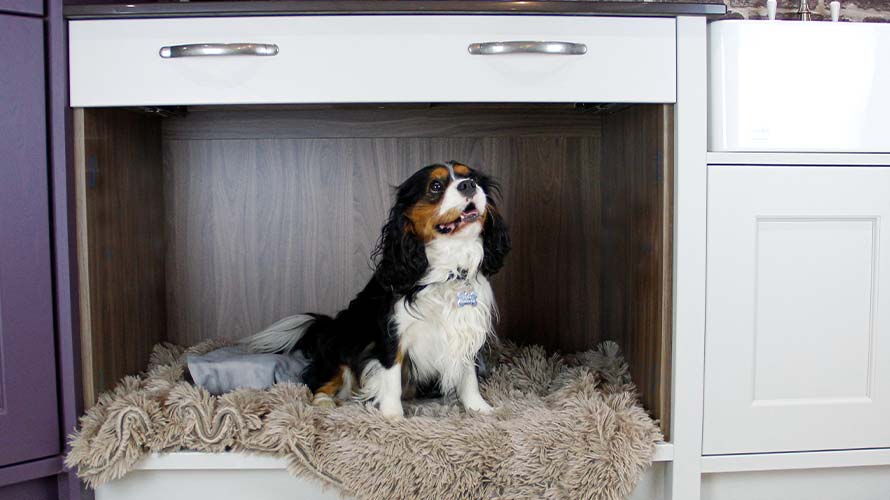 If you're choosing to make a utility part of your home, why not make them pet friendly. It's their home too right?
A utility room is great for a household with dogs, especially if your utility room is located near the garden – you can bring muddy pups from outdoors and straight into the room to clean off, preventing any mess passing through the rest of your home.
At Sigma 3 we accommodate for all of the family, including four-legged friends. We offer specific areas for you pets which would fit in perfectly in a utility room. If you've got some spare cabinets to spare in your utility, why not make them a cosy, under-the-counter bed for your furry friend.
Lighting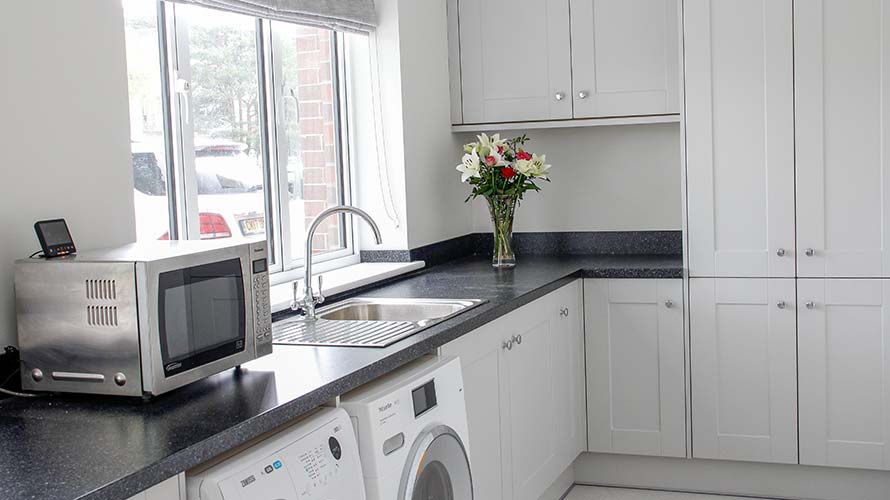 One important thing to consider when planning a utility room it's important to remember when planning the design that it's not always possible for utility rooms to have as much natural light as other rooms in the house.
To keep your utility room light and airy, opt for light colours. Light colours make the walls recede, making it feel more spacious. Gloss doors are also a great option as light will reflect of the surfaces and around the room.
Are you ready to make those household chores a bit more bearable?
Our passionate, expert designers can create a utility room that works for any shape and size but more importantly, they can help you create a utility room to your style to make housework a little bit more enjoyable! Book your FREE, no obligation design appointment at your nearest showroom.
Book your free design consultation online today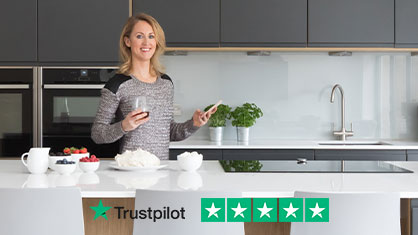 Have fun creating your wishlist, get a free 3D design & quote and talk about Finance Options. We'll give you an amazing experience.
Book now
View our free brochures, magazines and offers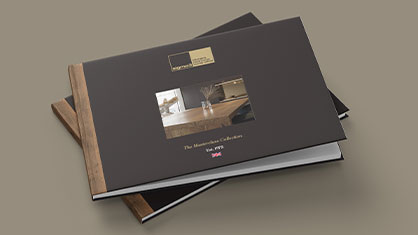 Explore ALL our kitchen and bedroom ranges, plus get exclusive access to our latest offers.
View our brochures
We are here to help you on your kitchen journey