Kitchen Ideas & Inspiration
Light blue kitchens - will you choose the colour of the year for 2022?
Ideas & Inspiration / 07 Dec 2021
Colour trends may come and go, but light blue kitchen cabinets are timeless.
Every Winter, colour experts at Dulux conceptualize a Colour of the Year.
This December, Dulux announced that it's 2022 Colour of the year is Bright Skies, a tranquil light blue hue that's reminiscent of our endlessly popular light blue kitchen cabinet finishes; Coastal Mist and Light Blue.
Bolder than grey but a classic choice, our Light Blue finish helps bridge the gap between wanting to stay neutral and simultaneously wanting to incorporate some colour into your scheme. This almost-neutral shade offers the versatility of neutral colours but with a little bit more vibrancy.
Our alternative light blue kitchen cabinet finish Coastal Mist will transport you straight to the coast. Its oceanic tones mix well with an array of kitchen finishes and bring a sense of tranquillity to any scheme.
Light blue kitchen cabinets are super versatile, but there are so many different looks you can achieve by combining with different finishes, textures and accessories. What's more, light kitchen cabinets work wonderfully with both modern kitchen designs and shaker kitchen designs, so there's truly a light blue kitchen for everyone.
To help you on your way to creating the perfect light blue kitchen for you, we've put together some looks you can create using our light blue kitchen cabinet finishes.
Cool light blue kitchen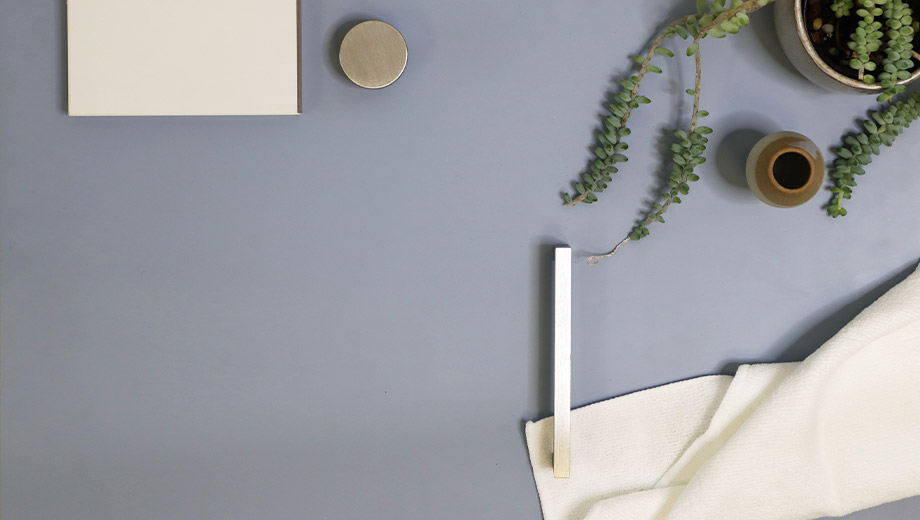 Light blue kitchens are thought of as cool by default, but by incorporating certain finishes, you can create a look that's particularly striking and fresh.
Pair Coastal Mist doors with a grey finishes from our cool colour palette, such as Scots Grey or Light Grey. Then, add in some texture with a cool, natural stone finish from our Milano range. Elevate your cool scheme further using bright silver or brushed silver kitchen handles on your light blue kitchen doors.
Warm light blue kitchen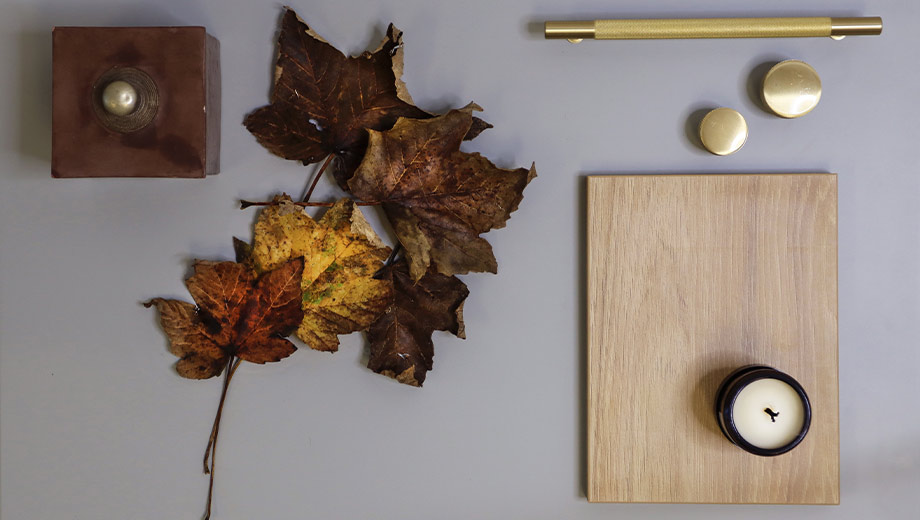 You can still create a warm scheme using light blue kitchen cabinets if you find a warm colour palette favourable.
Light Blue is an almost-neutral hue, which means you can add vibrancy and depth to your kitchen using other features. You could opt for some wood effect kitchen doors using our Madoc range, or add warming wood design features such as crate drawers or open shelving.
Enhance the design of your warm light blue kitchen using knurled handles in a gold finish.
Natural light blue kitchen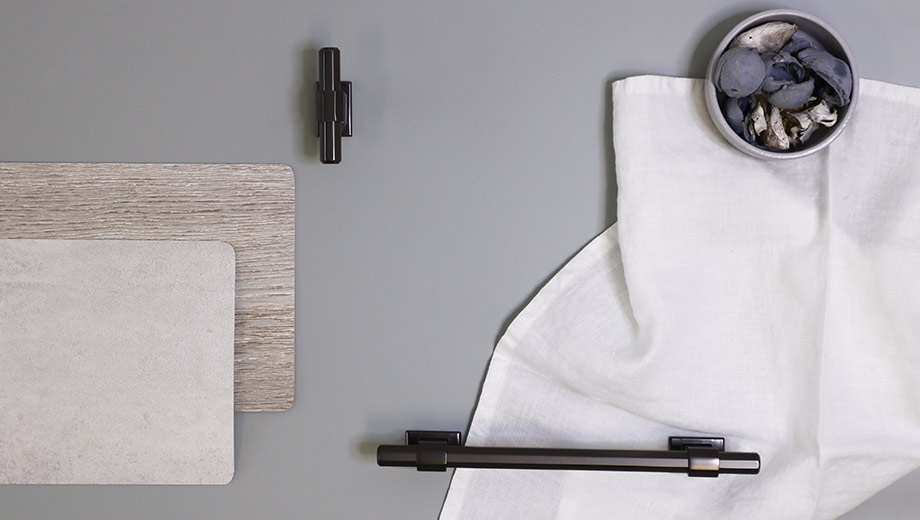 More and more people bring a natural look into their homes. Light blue kitchen cabinets provide a simple base which will allow you to introduce tactile textures that will help create a natural atmosphere.
For a natural, industrial look, mix stone effect finishes with wood effect finishes in features like breakfast bars, worktops, and upstands. Then, add depth to your light blue kitchen doors using T bar handles in a black satin finish.
To really take your natural light blue kitchen to the next level, leave bricks exposed for a feature wall or natural backdrop.
Rustic light blue kitchen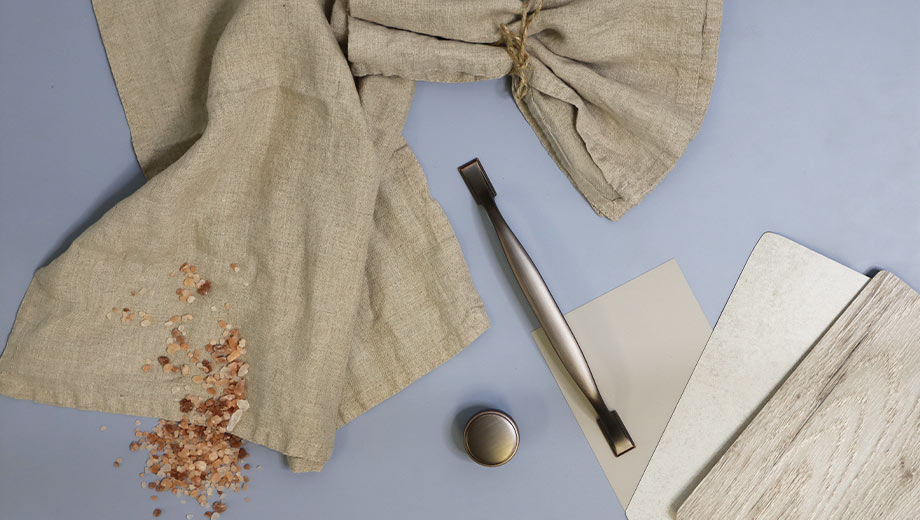 Don't worry if you're not blessed with wooden beams – you can still create a rustic light blue kitchen.
Using light blue kitchen cabinets will give your rustic kitchen an edge. Start by using Coastal Mist as you base colour and then compliment with toasty wood finishes for your worktops, open shelving, and the internals of your storage features.
To give your rustic light blue kitchen a vintage feel, complement your scheme with copper finish kitchen handles.
Are you ready to start your kitchen journey with us?
If you're ready to start your kitchen journey, speak with one of our expert kitchen designers today. Design consultations are free and there's no obligation to take things further if you don't want to.
For more light blue kitchen ideas and more, view our beautiful kitchen brochures here.
Book your free design consultation online today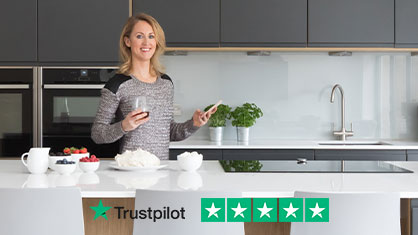 Have fun creating your wishlist, get a free 3D design & quote and talk about Finance Options. We'll give you an amazing experience.
Book now
View our free brochures, magazines and offers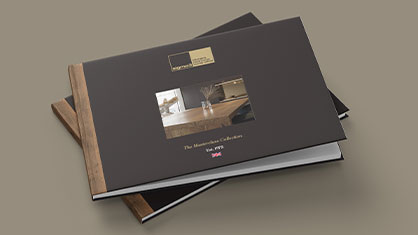 Explore ALL our kitchen and bedroom ranges, plus get exclusive access to our latest offers.
View our brochures
We are here to help you on your kitchen journey