Kitchen Ideas & Inspiration
Kitchen renovation ideas from the experts - our customers!
Ideas & Inspiration / 05 Oct 2020
We're taking a look at some kitchen renovation tips from the experts themselves – our customers!
Embarking on a kitchen renovation journey can be a daunting prospect. There are so many things to consider; colours, style, storage options, to name a few.
To make the beginning of your renovation project a little easier, we've compiled some top tips from our customers about where to start when beginning your kitchen journey.
Tip 1 - take time to research
When choosing her new grey shaker kitchen, Anne Robinson explained she spent plenty of time researching.
Anne spent her days browsing through magazines, Pinterest and websites before visiting our Esher showroom with a mood board of ideas and possibilities for her galley kitchen.
Tip 2 – visit a designer that can show you a 3D design of you kitchen
Annette Murphy was blown away by the proposed rendering of her new, white gloss kitchen when she visited our Esher showroom.
Because of this, she says her top tip is to visit a designer that can show you a visualization of your kitchen, as it's the best way possible to see how the finished result will look.
Our expert designers have the resources and knowledge to present you with a cad design that will demonstrate clearly how your new kitchen will look in your home.
Tip 3 - be open to suggestions
Julian Sanders had a clear idea of what he wanted for his new kitchen in terms of colour and style. Communicating ideas visually is easier than trying to articulate them verbally, so Julian created a Pinterest board to show present to his designer, who realised our H Line Sutton range in Graphite would acheive the look that the Sanders' were searching for.
However, Julian's top kitchen renovation is to be open to suggestions and other influences. You may have your clear idea, but designers will have expert knowledge on what features could be beneficial for you in terms of functionality.
Tip 4 - create a mood board
Samantha Jones' top kitchen tip is to create a mood board to take to your designer – it doesn't need to be fancy – simply stick magazine snippets onto a piece of cardboard!
Mood boards are a fantastic way to map out your ideas and see how different features will look alongside each other.
Tip 5 - know where to invest your budget
First time home buyer Daniella's top tip is to assess your budget and make sure you know which areas of the kitchen you want to invest most in.
Daniella opted for our affordable Style range, which meant her budget stretched further, allowing her to invest it solid stone worksurfaces and unique storage features like her wine rack.
Tip 6 - look everywhere for inspiration
Sally Ackerman fabricated the vision for her dream kitchen by searching everywhere possible for inspiration.
She's always loved home magazines, but branched out to Pinterest and Instagram for more ideas when she was planning her new kitchen. Our inspiration blog has been created to inspire you with kitchen ideas of your own.
Are you ready to start your own kitchen journey?
Our passionate, experienced designers will be able to work with your ideas and give you practical advice. Book a free, no obligation design appointment today.
Not ready to speak with us? Download our beautiful new brochures today.
Book your free design consultation online today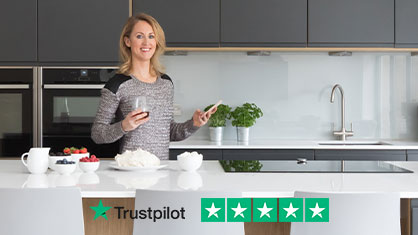 Have fun creating your wishlist, get a free 3D design & quote and talk about Finance Options. We'll give you an amazing experience.
Book now
View our free brochures, magazines and offers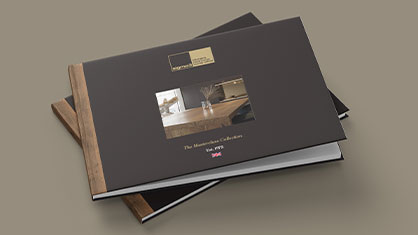 Explore ALL our kitchen and bedroom ranges, plus get exclusive access to our latest offers.
View our brochures
We are here to help you on your kitchen journey