Kitchen Design Tips from an Expert Designer
Alice Vaatstra, one of our designers based at Sigma 3 Kitchen's showroom on Colchester Avenue, Cardiff, has provided some key ideas, tips and inspiration for anyone looking to design their dream kitchen.
Here's the questions we asked and her answers...
What is your favourite part of designing someone's dream kitchen?
So my favourite part of the process is when I get to go out and see the design that's all complete and finished. Obviously you put a lot of work into making sure that it works perfectly and it's all practical. So it's really nice to be able to see when you go out at the end of it and it all works, it's all complete and really seeing the customer's delight and how happy they are with everything.
What would your advice be to someone looking to design their dream kitchen?
So in the design process, one of my biggest pieces of advice would be considering how many people you serve up for in general. So whether it would be your day to day, maybe 3 children or 2 children and then 2 adults, or whether it's a party or a get together. Having a nice space of worktop can often be the difference between trying to get around places and having to utilise smaller spaces or having a wide spread worktop where you can really utilise space well.
What is your favourite design trend?
My favourite design trend has got to be the boot room.
If someone wanted a modern kitchen design, what would your advice be?
One of my design tips for a modern kitchen would have to be our Linea and Linea Plus. They're the widest and deepest drawers on the market. They give you a huge amount of storage space and really gives the sleek lines that you would look for in a modern kitchen.
If someone wanted a shaker kitchen design, what would your advice be?
My biggest design tip in terms of traditional style kitchens would have to be a design feature where you break the kitchen up. So because of the shaker door style you'd want to be able to break that up a little bit. So chef's tables can be a really good way of being able to do that. It gives you additional amount of storage but at the same time give you a break up in colour and style.
What are your favourite kitchen colours?
One of my favourite colour combinations has to be the light and shade, where you take a light colour that's got a little bit of warmth in it, so something like the Farringdon grey, and then you also take a darker colour which gives you a nice contrast, something like the lava. This works really well together and for me, it has to be those to colours.
Start a journey to your dream kitchen or bedroom today
Free Design Package worth £500
Get a no-obligation 3D design & quote
Flexible Finance options
We'll give you an amazing experience
Or find the details of your nearest showroom.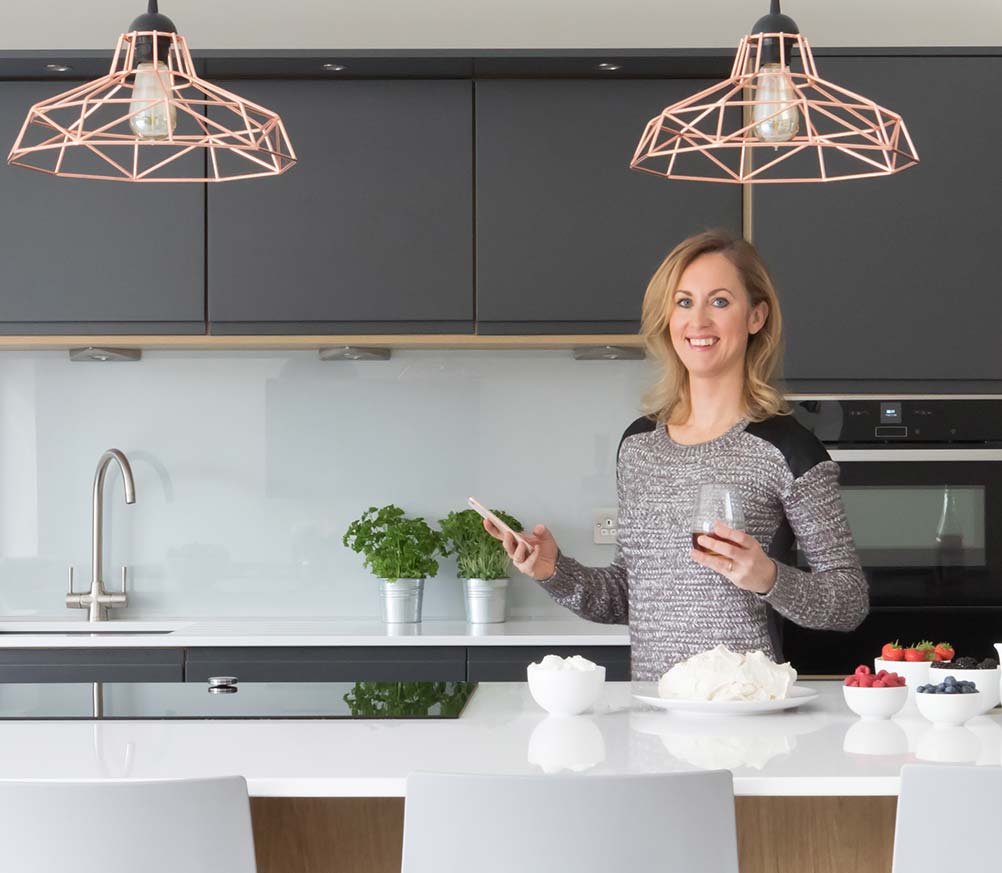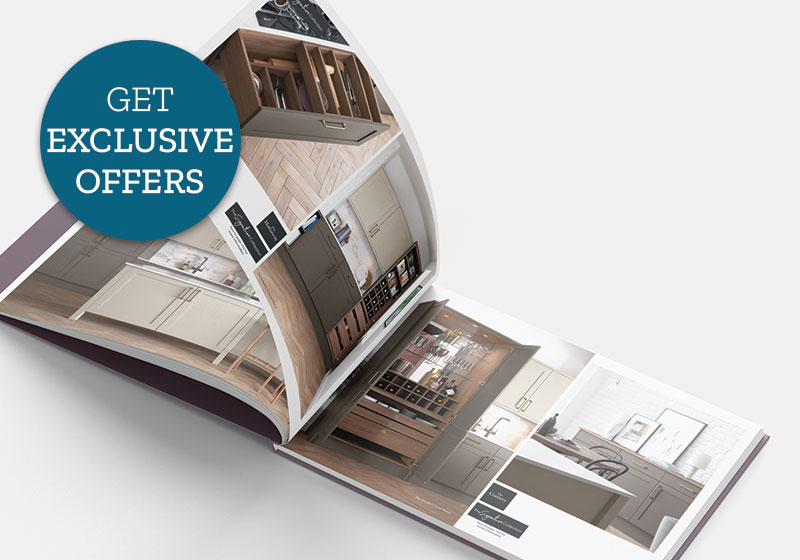 Not ready to visit us just yet?
Then why not take a look at our beautiful selection of free brochures - you'll be able to get your copies in the post, and also get access to exclusive offers!
View Our Free Brochures