Kitchen Ideas & Inspiration
5 budget kitchen ideas to spruce up your home
Ideas & Inspiration / 17 Feb 2021
Searching for budget kitchen ideas? We have plenty of cost-effective ways to create your dream kitchen.
Many of us are investing in our homes this year. After all, when you're spending so much time in your abode, it has to be perfect.
Contrary to popular belief, you don't need to spend the earth to bring new life to a kitchen. There are plenty of ways to create your dream kitchen without breaking the bank.
Here are 5 budget kitchen ideas that will help you create a cost-effective kitchen without compromising style and quality.
1 - Create a feature wall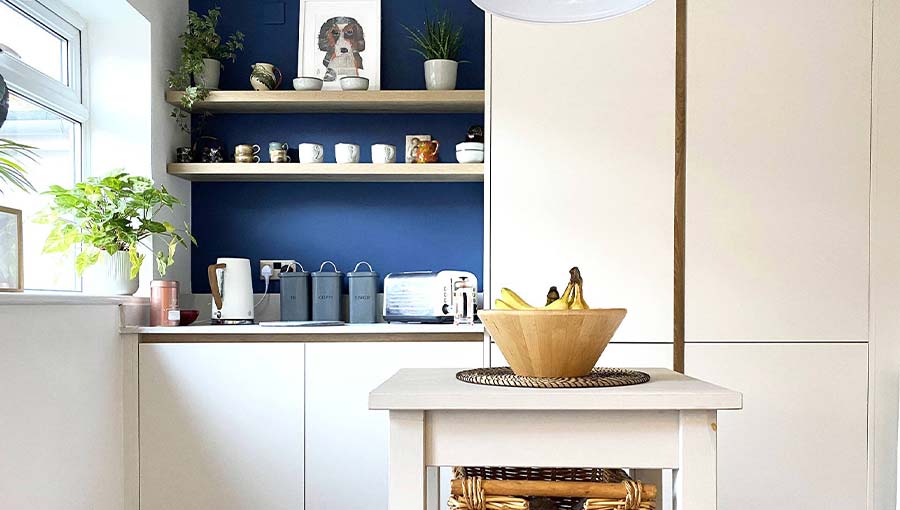 H Line Sutton Scots Grey with Messina Oak handlerail
Feature walls are one of the most budget-friendly ways to make a statement in your kitchen. Incorporating a feature wall will add vibrancy and colour to your scheme without you needing to splash the cash.
What's more, you'll have the opportunity to let your personality flourish. Simply pick a colour that will either complement or stand out against your scheme, add some open shelving and display your favourite bits and bobs!
2 - Opt for clever storage solution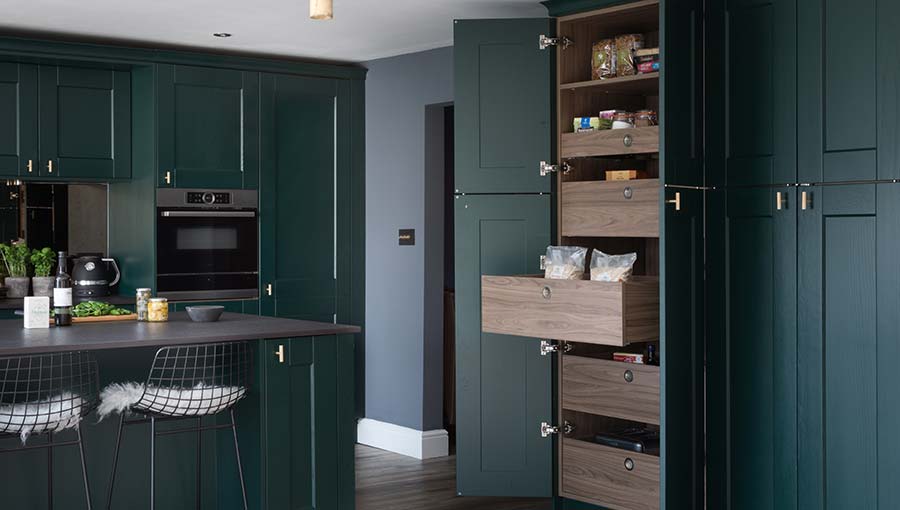 Marlborough Hunter Green
Better storage solutions mean fewer storage solutions. Take some time to think about how you use your kitchen and choose a storage option that best suits your needs. This will prevent you from needing to purchase extra storage items at a later date.
Choosing smart storage will also allow you to clear your worktops which will instantly improve your kitchen without costing a single penny. If you need a hand picking the right storage for your household, read our helpful kitchen organization guide.
3 - Choose a small kitchen island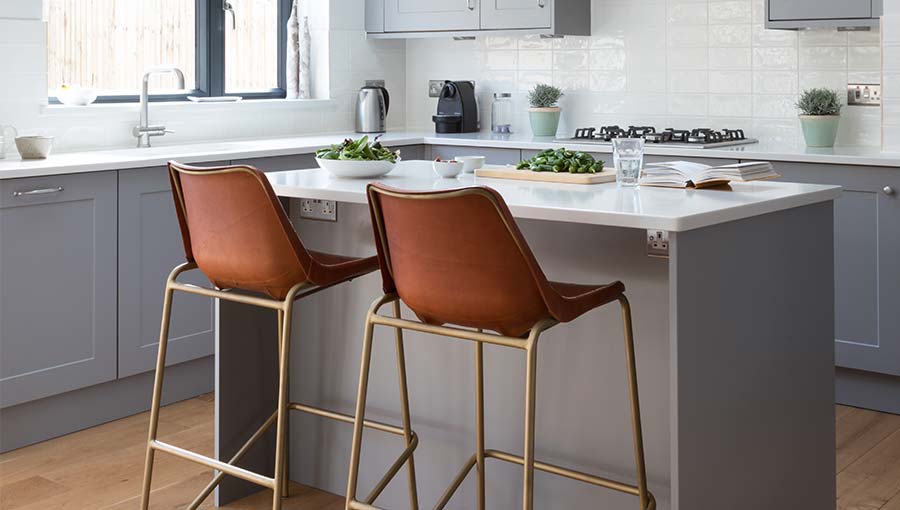 Kitchen islands are the most sought-after kitchen design features. Pinterest and Instagram are full of enviously large kitchen islands, but you don't need to go extravagant to add this design feature to your kitchen.
Our kitchen islands are tailored for all kitchen sizes and shapes. Incorporating a small kitchen island into your design will provide you with ample storage and casual seating so you won't need to splash out on space-eating table and chairs.
4 - Incorporate open shelving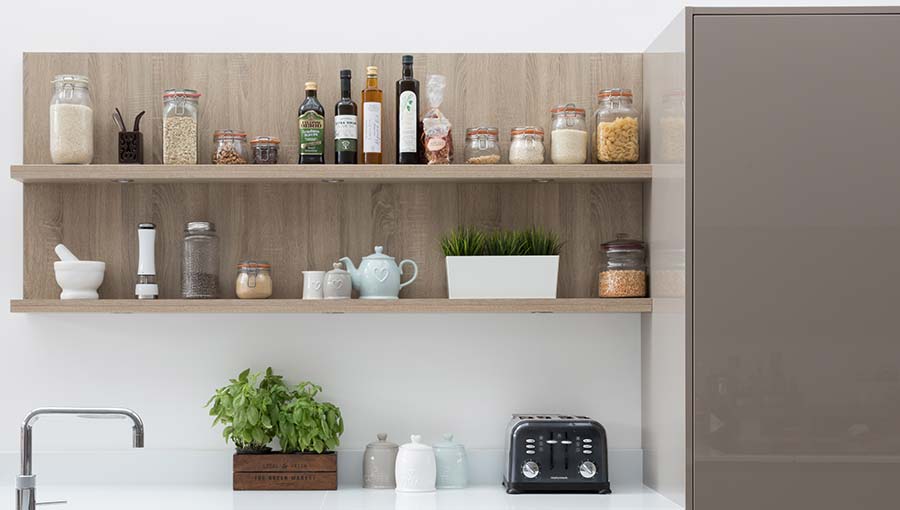 Lots of wall units will ramp up the overall cost of your kitchen. Instead, choose to have fewer wall units and add some open shelving.
Choosing open shelving instead of wall units is especially beneficial if your kitchen is on the smaller size. Your kitchen will appear airy and open and simultaneously save you money.
5 - Affordable luxury worktops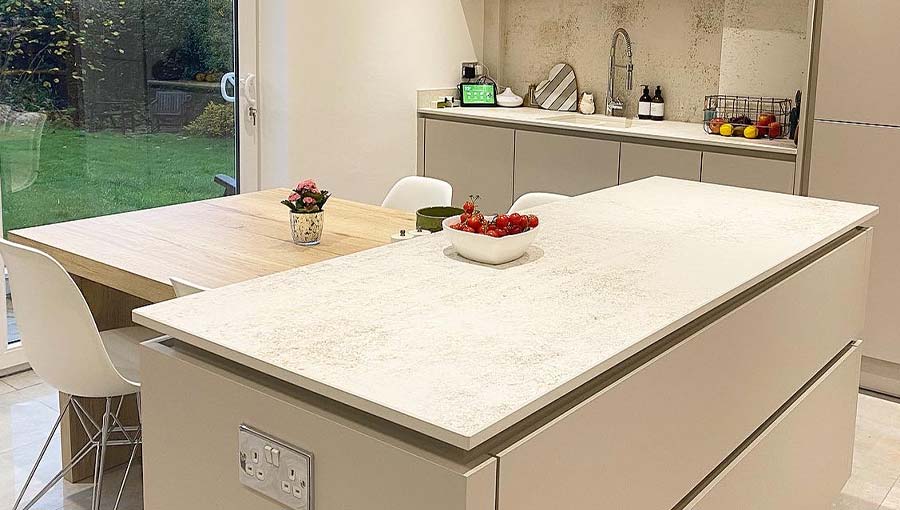 H Line Highland Stone with Ligna Mayfield Oak
Worktops can dramatically change your kitchen's look, but opting for solid worktops is a sure way to make a budget kitchen a costly one.
Laminate worktops are the best worktop option when it comes to value for money. Our range of luxury laminate worktops is available in a selection of life-like stone and wood finishes, perfect for achieving a bespoke look without the bespoke price. They offer superb value for money but are also an exceptionally high-quality product.
Are you ready to start your kitchen journey with us?
Designing beautiful kitchens on a budget takes skill. Luckily, our expert designers have the experience, passion and resources to create the perfect budget kitchen for you. Book your FREE design appointment online today.
Not ready to speak with us? View our beautiful brochures for more kitchen ideas and inspiration.
Book your free design consultation online today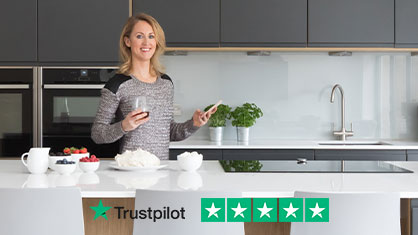 Have fun creating your wishlist, get a free 3D design & quote and talk about Finance Options. We'll give you an amazing experience.
Book now
View our free brochures, magazines and offers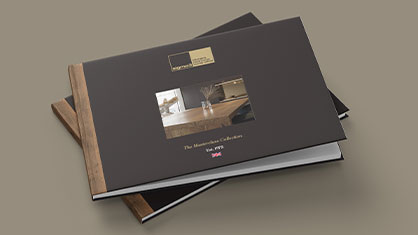 Explore ALL our kitchen and bedroom ranges, plus get exclusive access to our latest offers.
View our brochures
We are here to help you on your kitchen journey