Kitchen Ideas & Inspiration
Mrs & Mr Needs grey gloss kitchen
Cardiff East, Case Studies / 25 Nov 2021
With the help of Sigma 3 Kitchens, Mandy and Julian Needs achieved the perfect grey gloss kitchen for their new home.
Last year, Mandy and Julian Needs downsized their rural cottage for a suburban home. The change of scenery inspired a renovation project that would see the house transformed into a modern home, utterly different from their previous cottage.
The intention was to create a forever home; therefore, it had to be perfect.
So, embracing the new surroundings, the Newport duo began modernising their new abode. The project started with a conservatory extension that would serve as a dining area. So, naturally, the next step was to revamp the kitchen.
After hearing a close friend wax lyrical about the standard of service she received, the Newport duo headed to Sigma 3's Cardiff kitchen showroom on Colchester Avenue and met with kitchen designer Dean who created a plan for the grey gloss kitchen.
What was the brief?
The requirements for the new kitchen were simple; something modern to match the wider refresh of the home.
Mandy and Julian wanted something entirely different from their old cottage home's kitchen, so a shaker kitchen was off the cards.
Most importantly, the new kitchen had to work seamlessly with the dining area that it would be flowing into once installed.
The design process
Kitchen designer Dean guided the couple through their modern kitchen options, presenting them with door, finish, colour and handle combinations.
Mandy and Julian decided that our Nevada range's curved aesthetic and high gloss finish would be the perfect addition to their new home. To match the grey scheme of the dining area, they opted for Dust Grey.
The outcome
Mandy and Julian are delighted with their grey gloss kitchen, explaining that it is far more functional than the previous one.
The combination of high gloss, large windows, and metallic handles sees the light bouncing across the entire room, resulting in an enviously bright space.
The design of the kitchen peninsula zones the kitchen from the dining area and simultaneously makes countertop space plentiful.
Are you ready to start your kitchen journey?
Are you planning a grey gloss kitchen of your own? Or perhaps something more traditional is to your taste? Whatever your kitchen style, our expert kitchen designers will guide you through every step of your journey.
Book your FREE design consultation online today. There's no obligation to take things further if you decide not to.
You can view our FREE kitchen brochures here for more inspiration and ideas.
More kitchen inspiration that you might like:
Book your free design consultation online today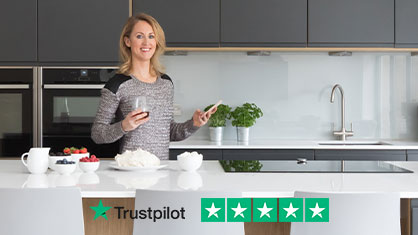 Have fun creating your wishlist, get a free 3D design & quote and talk about Finance Options. We'll give you an amazing experience.
Book now
View our free brochures, magazines and offers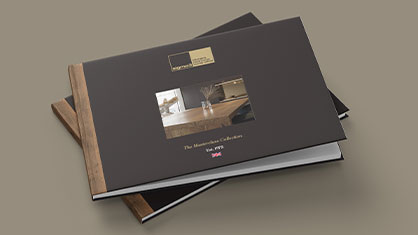 Explore ALL our kitchen and bedroom ranges, plus get exclusive access to our latest offers.
View our brochures
We are here to help you on your kitchen journey