Kitchen Ideas & Inspiration
5 Steps to choosing the right kitchen builder
/ 29 Jun 2021
Do you want a kitchen builder you can rely on? Follow these 5 simple steps.
Embarking on a new kitchen journey is one of the most exciting house renovation projects. It can also be a stressful time if proper planning is not in place.
Getting the right kitchen builder for you involves careful planning, research and help from your kitchen designer.
Here are 5 manageable steps you can take to ensure you get the right kitchen builder for your project.
1 - Don't rush
You may be eager to get the ball rolling, but it's important not to rush the process. Spending time to do the relevant research will make all the difference and prevent bumps along the road.
2 - Do your research
Undertaking the relevant research to find the right builder can make all the difference. Afterall, you don't want any lingering problems in the long run.
Personal recommendations are always a good place to start. When asking your friends, family or colleagues about kitchen builders, make sure to ask them the following questions;
Was the builder punctual?
Did they communicate delays with you?
Did they stick to time and budget?
Did the builder keep your space as tidy as possible?
Alternatively, there are plenty of online platforms that provide guidance on kitchen builders.
3 – Consider their reliability
There are a couple of things that will help you determine the reliability of the kitchen builder. Do they answer your calls promptly? Do they provide you with accurate information? Do they seem knowledgeable? These are important questions you'll want answered before you commit to the kitchen builder.
Another indication of their reliability is their eagerness to demonstrate previous kitchen projects to you. Ask your kitchen builder to show you examples of past projects.
4 - Involve your kitchen designer
Your kitchen designer will have worked on a large variety of kitchen projects and built up a network of dependable kitchen builders.
Ask your designer if they have any recommendations and don't be afraid to ask about any other queries – your designer will always be there to lend a hand.
5 - Make sure you understand the process
Once you and your kitchen builder have agreed a work schedule, ask your kitchen builder to provide you with a contract that specifies the work that they will be doing and a price list.
Are you ready to start your kitchen journey?
If you have any questions about your kitchen renovation project, speak with one of our expert kitchen designers today.
View our beautiful kitchen brochures for ideas for your new kitchen.
Book your free design consultation online today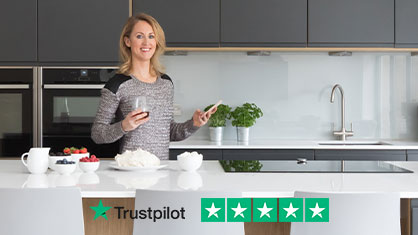 Have fun creating your wishlist, get a free 3D design & quote and talk about Finance Options. We'll give you an amazing experience.
Book now
View our free brochures, magazines and offers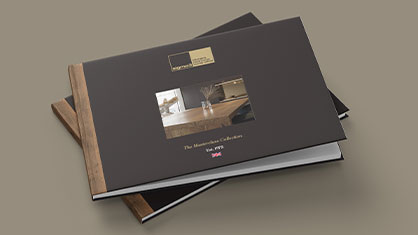 Explore ALL our kitchen and bedroom ranges, plus get exclusive access to our latest offers.
View our brochures
We are here to help you on your kitchen journey