We're thinking inside the box with our cabinets. They offer more space, strength, usability and options than an industry standard cabinet - meaning that we can truly create your dream kitchen.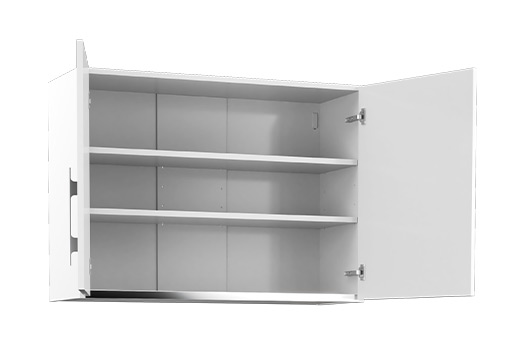 The wall cabinet
No center posts make our wall cabinet easy to access for lots of mugs, glasses and large kitchenware.
They have 30% more storage space than an industry standard wall cabinet.
Additional strength and support from an aluminium profile that also stops items falling out.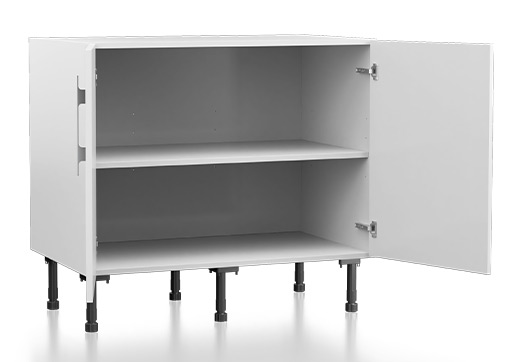 The base cabinet
18mm top and back panels for superb strength and stability.
No centre posts make our cabinets a pleasure to use and provide access to the full width of the cabinet.
11% more storage space than a standard cabinet due to the 600mm depth.
A more aesthetically pleasing hinge with a hidden hinge plate.
6 cabinet legs for added stability.
Our fitted kitchen showrooms