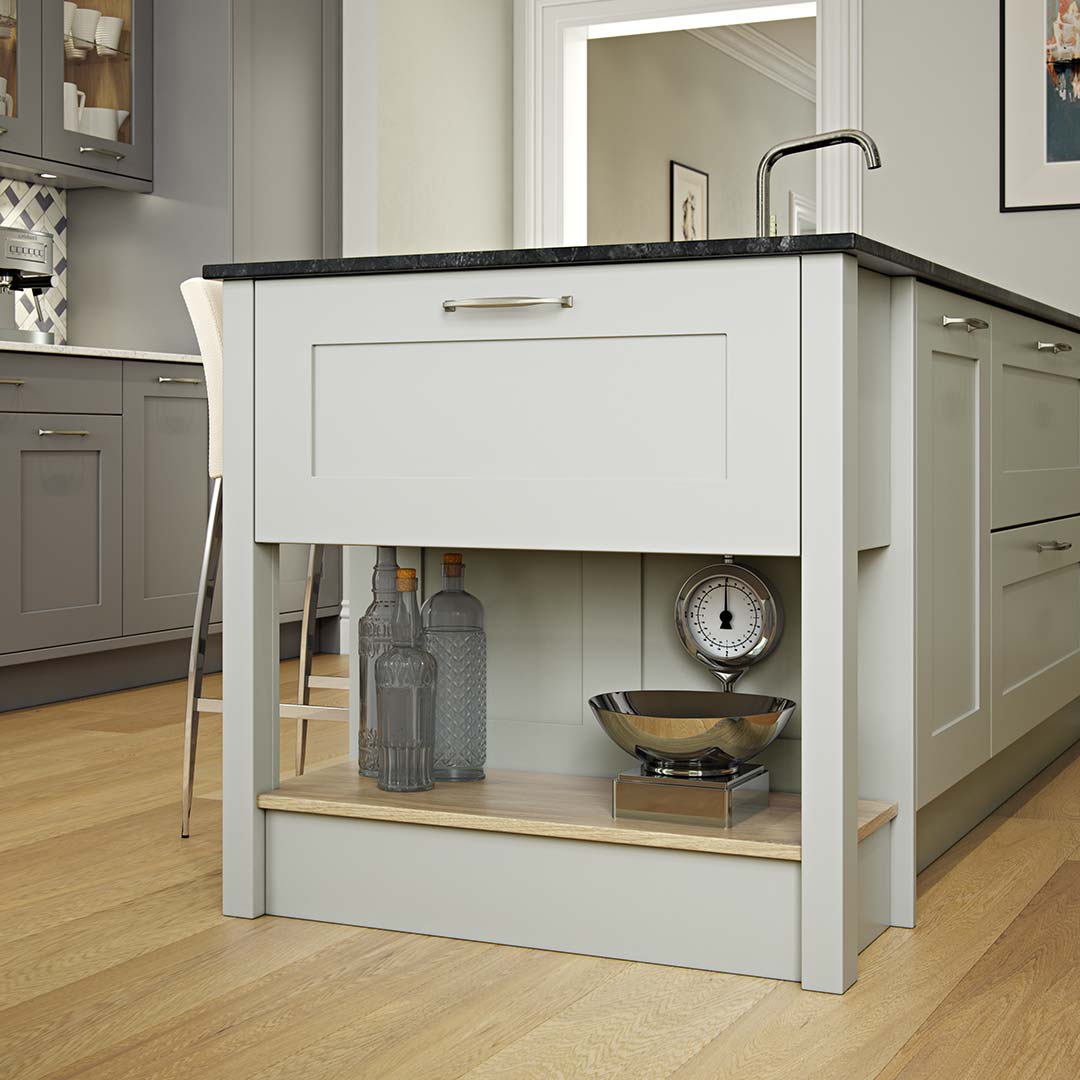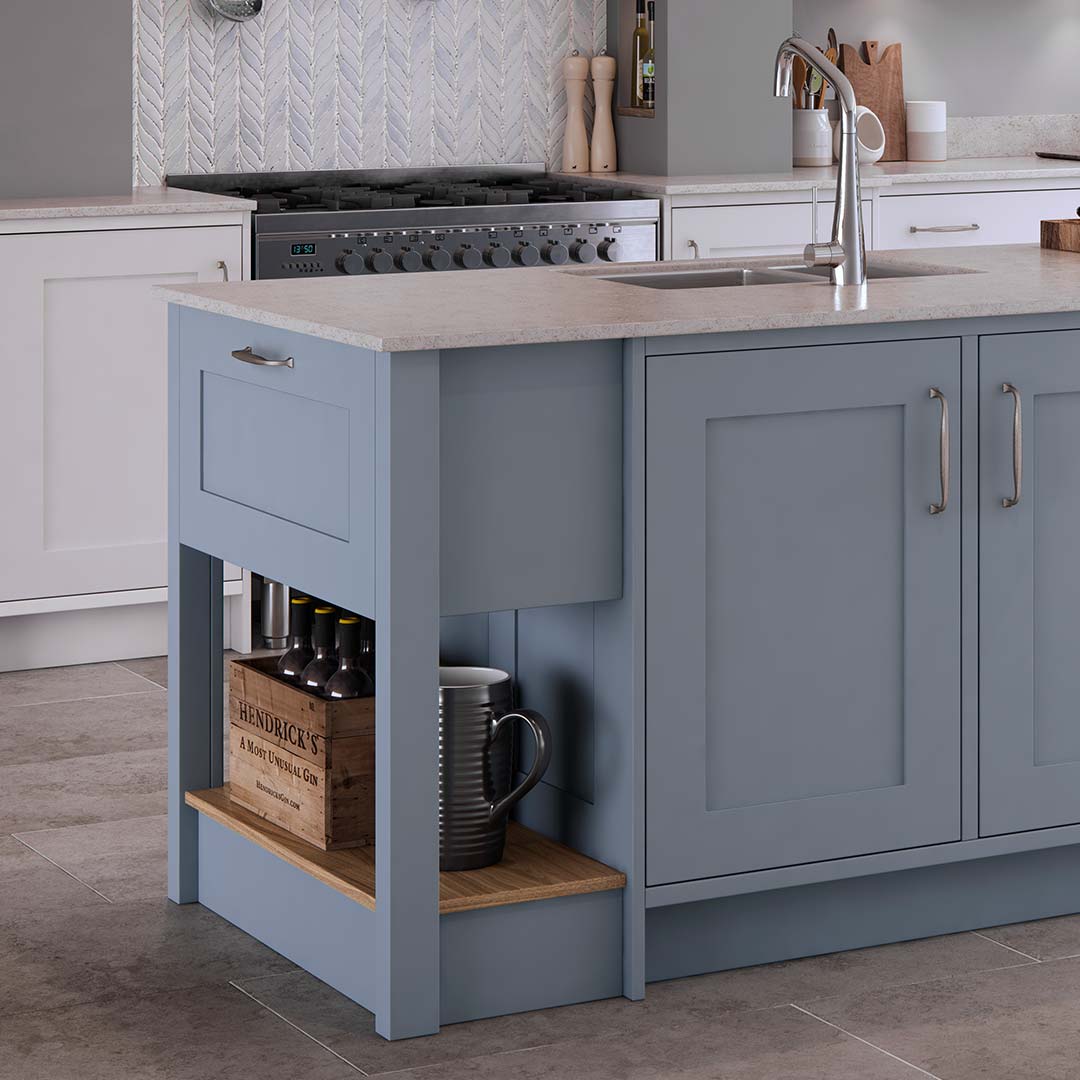 Chef's Table
Our chef's table is the perfect addition for anyone trying to create the classic country look in their new kitchen. The chef's table is a feature that adds storage and design flair to your kitchen design and works perfectly at the end of a kitchen island or a run of base cabinets.
The chef's table is available in any of our shaker kitchen ranges and finished in either our Portland Oak or Tuscan Walnut cabinet options.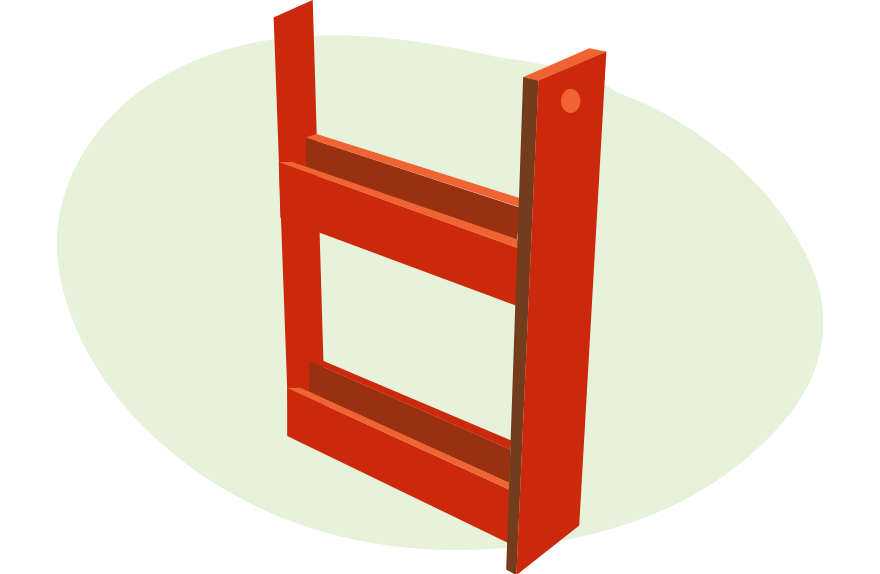 Looking for kitchen storage ideas?
Let us walk you through our kitchen storage ideas, and how each storage piece can complement your own kitchen and lifestyle.
Kitchen storage ideas
Start your kitchen journey