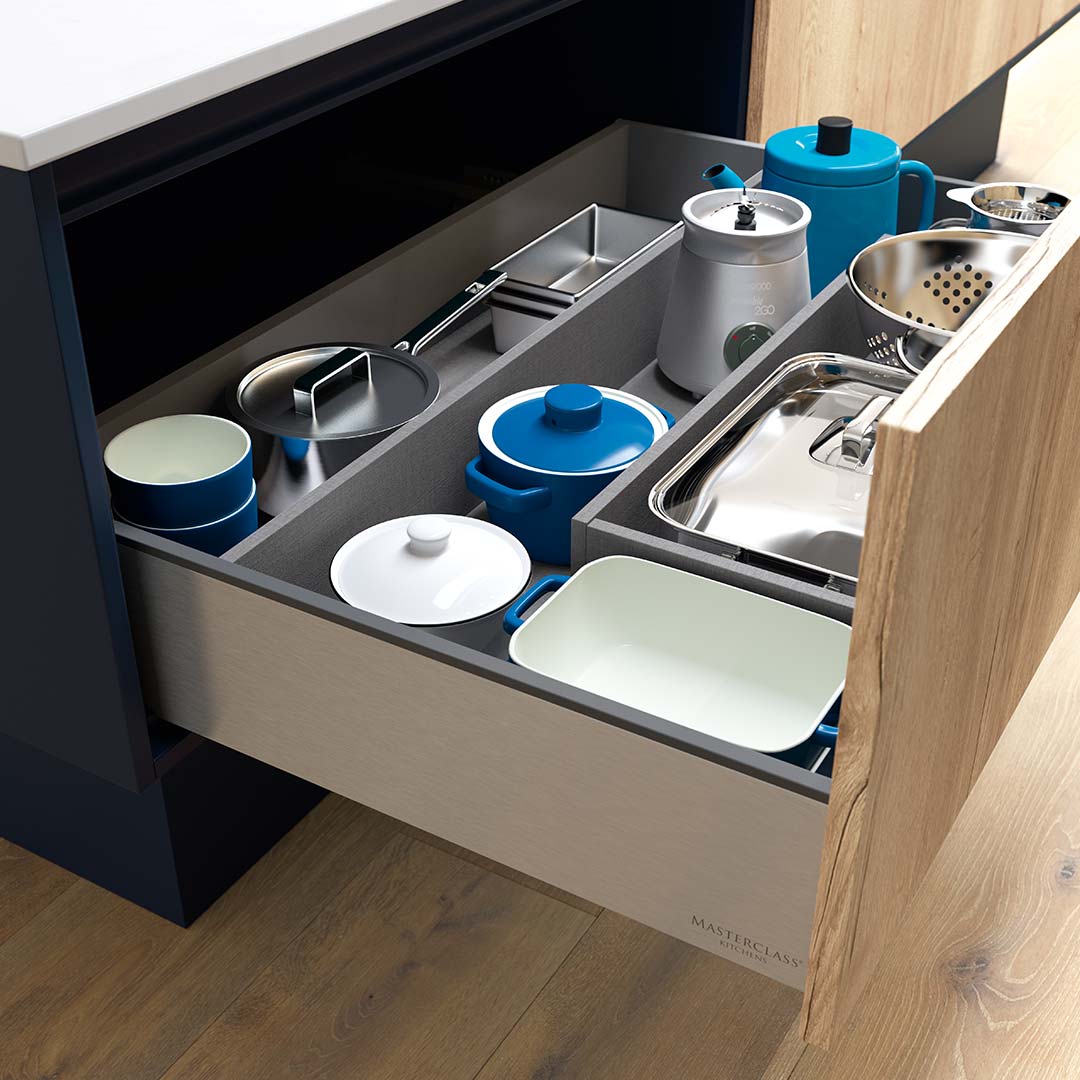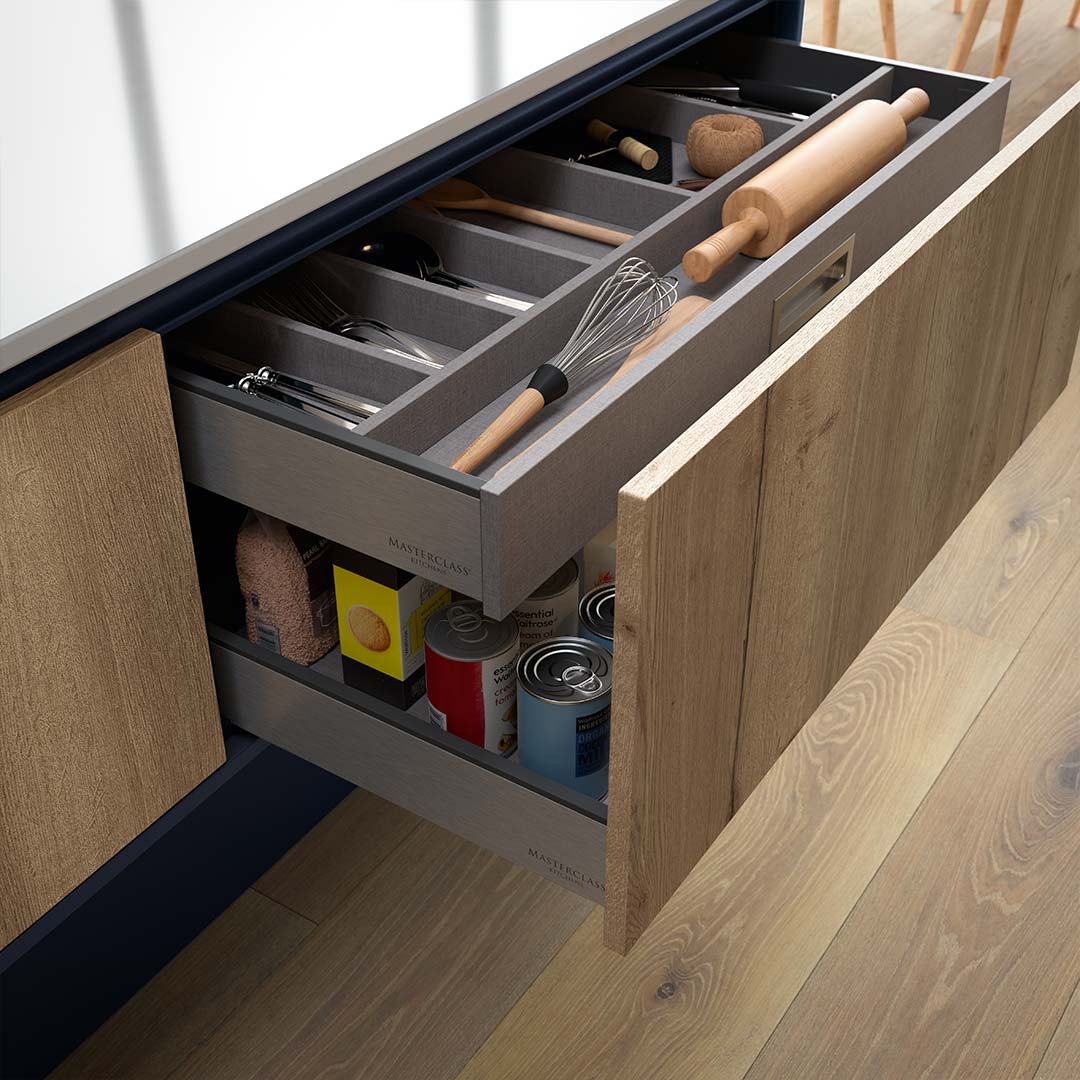 Modern Kitchen Drawers
Legrabox R Design
Legrabox R Design is an iconic, modern kitchen drawer option finished in brushed stainless steel, with our Anthracite Linen internals. It has an impressive weight capacity of up to 70kg, extends beyond the cabinet for ease of use, and uses Blum technology for effortless operation.
300mm, 400mm, 450mm, 500mm, 600mm, 800mm, 900mm, 1000mm, 1200mm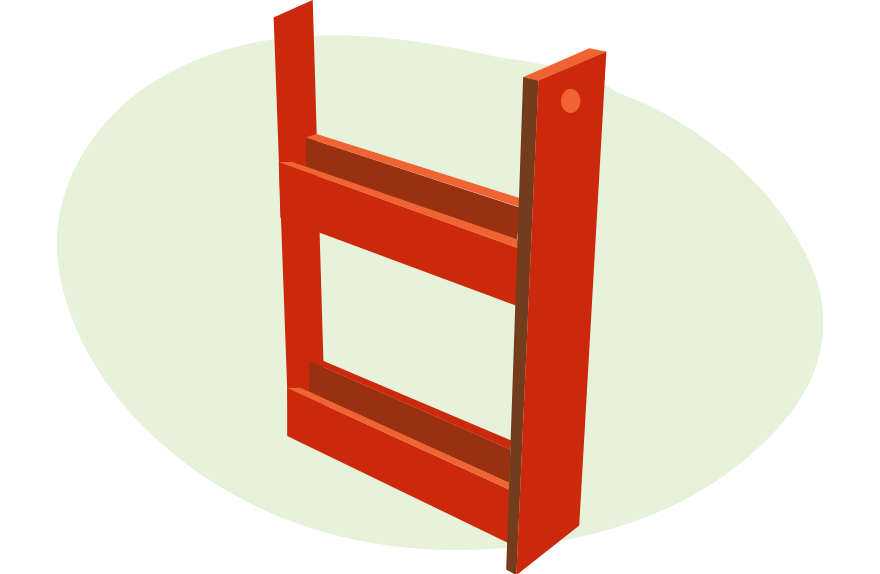 Looking for kitchen storage ideas?
Let us walk you through our kitchen storage ideas, and how each storage piece can complement your own kitchen and lifestyle.
Kitchen storage ideas
Start your kitchen journey