How we make your dream kitchen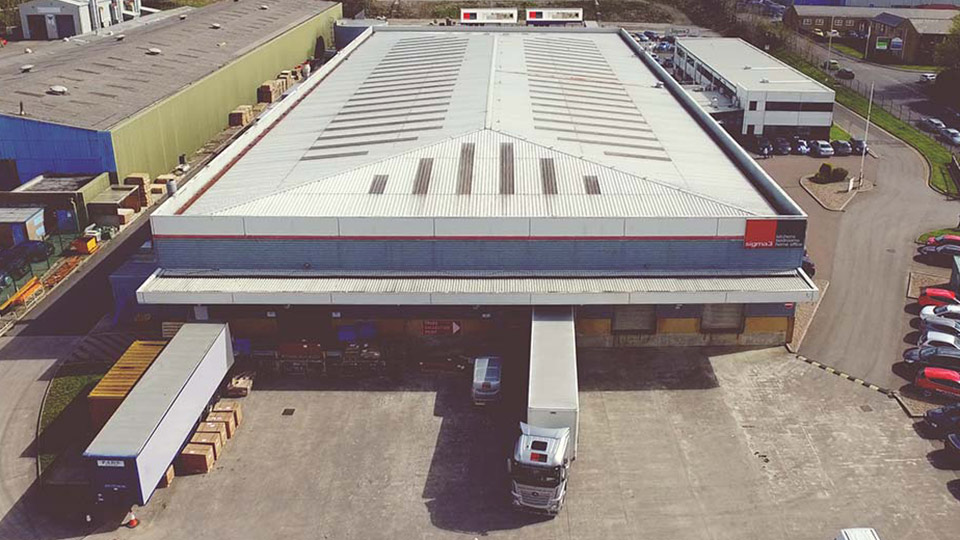 1. Your order is received by our factory
Once you are happy with your kitchen design, it is then sent to our 70,000 square foot factory in Llantrisant. Your perfect kitchen is then ready to be made by our team of over 200 local employees in our temperature controlled factory.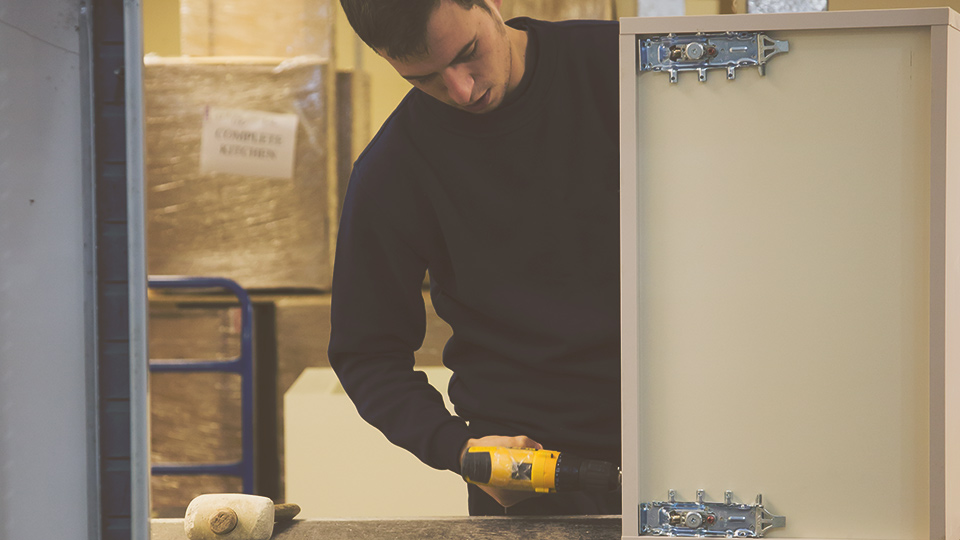 2. Precision made
All the panels and items in your kitchen will be precision cut by the latest state of the art, computer controlled machinery that we continually invest in.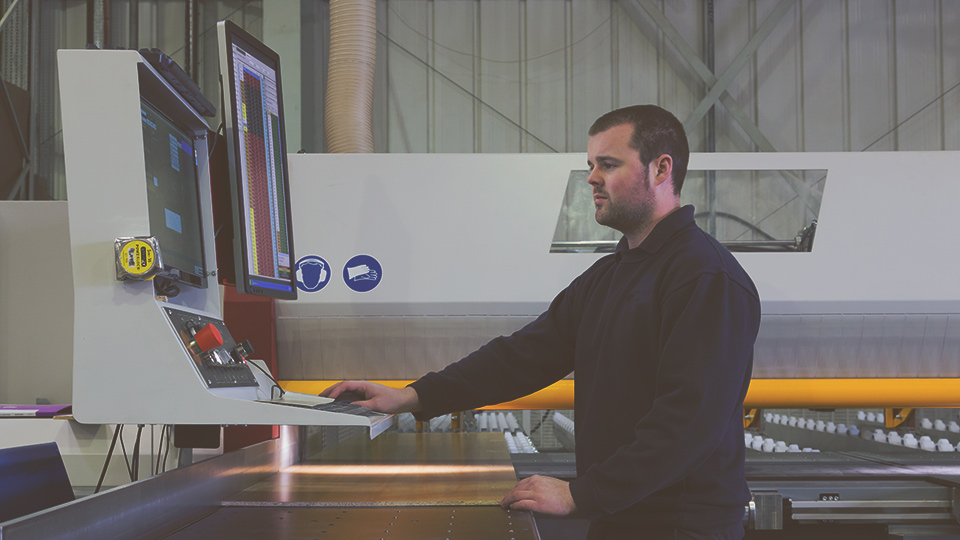 3. Assembled by experts
Our expert technicians and craftsmen will then carefully assemble your cabinets, before high quality Blum hinges, drawers and internal fixtures are fitted. Your door of choice will then be fitted to your beautiful matching or contrasting cabinet.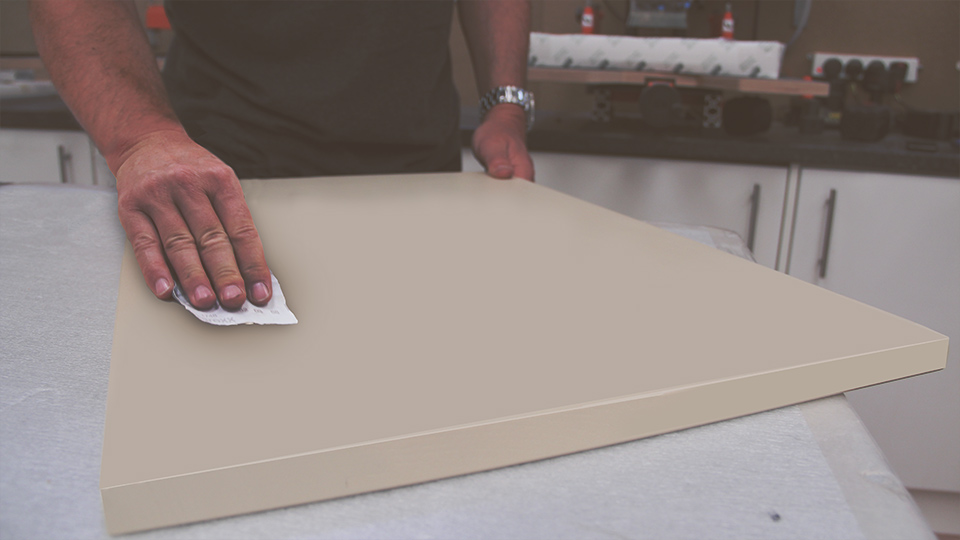 4. Quality assurance
A final check is then carried out on all the cabinets, worktops and shelves that make up your perfect kitchen. Our team take great pride in what they do, and your kitchen will arrive with you in perfect condition.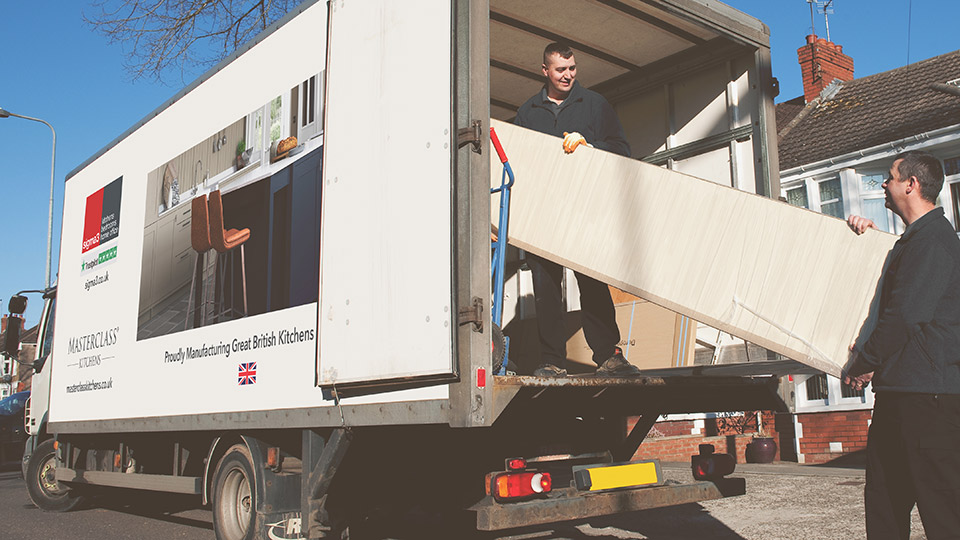 5. Delivered to you fully assembled
Once your kitchen has been made, assembled and checked, it will then be prepared for delivery by our own fleet of delivery vehicles. We have two-person delivery teams, to ensure that we can deliver it to your property with the minimum disruption.
Book your free design consultation online
Start your own kitchen journey with a free, no-obligation design consultation. Have fun creating your wishlist, get a 3D design & quote and talk about finance options.
Book Now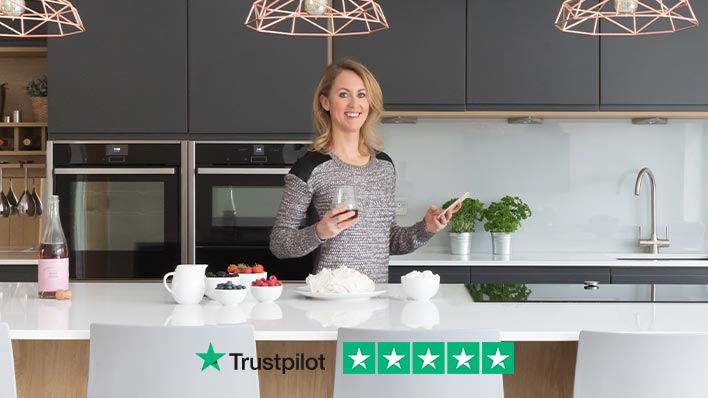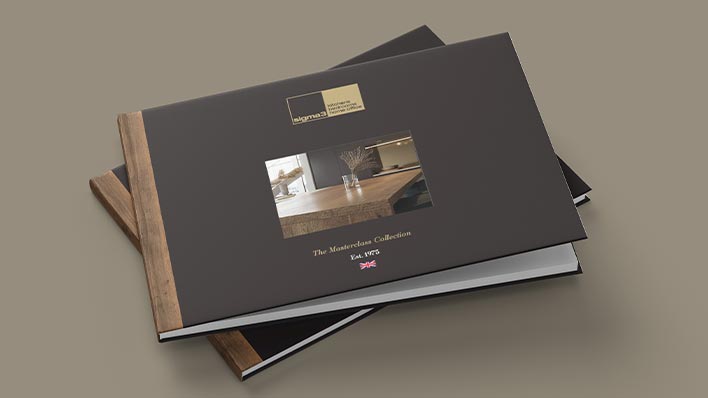 Not ready to visit us just yet?
Take a look at our beautiful selection of free brochures and magazines. You will be able to get your copies in the post, and also get access to exclusive offers.
View Our Brochures
We are here to inspire your journey