Frequently Asked Questions
Sigma 3 Kitchens was founded by Brian Lakin, who is the Chairman and CEO. Find out more about us in our Our Story.
Sigma 3 Kitchens also supply the kitchens we manufacture to 130+ retailers across the UK, through our Masterclass Kitchens brand. If you don't have a Sigma 3 Kitchens showroom nearby, you can find your nearest Masterclass Kitchens retailer instead by visiting the Masterclass Kitchens website.
We have a 70,000 square foot factory in Llantrisant, South Wales. Your kitchen will go through a mix of precision machinery and skilled craftsmen before it arrives to you. View our factory video to see where the magic happens.
We have an experienced team of talented designers at each of our showrooms. They will listen to your ideas and occasionally make suggestions that they think you'll like before designing your dream kitchen. The next time you visit the showroom then will be to view the design. To start your journey, book your free design appointment online.
Yes we do. Your Installation Manager will come to your home to take exact measurements to ensure that your kitchen is designed to fit in your home perfectly.
We care about what's inside your kitchen as much as how it looks on the outside, which is why we've designed a range of beautiful and highly functional kitchen storage to optimise your space. The Signature Collection enables our kitchens to be both visually stunning and practical.
Yes. We offer a 10 year warranty on our kitchens, plus every moving part on our kitchens has Blum's Lifetime Guarantee for complete peace of mind.
Yes you can. We do recommend our kitchen fitters as they know our products and provide excellent customer service. However, if you have a preferred fitter that you'd like to use we are happy to advise them on fitting our kitchens.
This depends on what you've ordered as some products take longer than others. You can expect your kitchen to be delivered up to 6 weeks after you order it.
After you've spoken to one of our designers about what you would like in your dream kitchen, they will come up with a kitchen design that you will hopefully love. When they present you with the design they will also give you a no-obligation quote. Find out more about our prices here.
Our kitchens range from as little as £3,000 and can go over £25,000. We cater for each customer and work to their budget, not ours. We will do our best to ensure that you have the kitchen of your dreams at a price you can afford.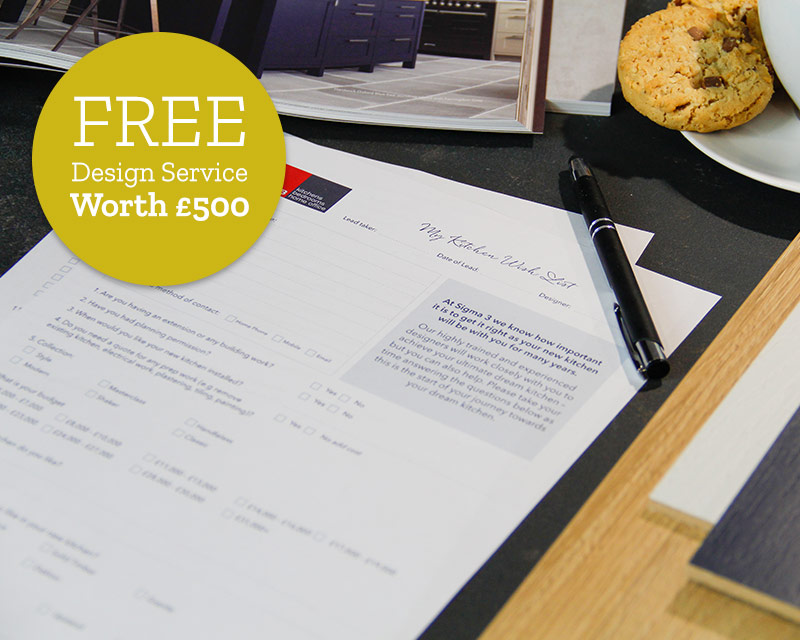 Start your journey with a FREE design appointment
Meet a designer in one of our beautiful showrooms - we can create a fitted kitchen that matches your requirements in terms of design, function and budget.
Book A Free Design Appointment
Visit one of our beautiful showrooms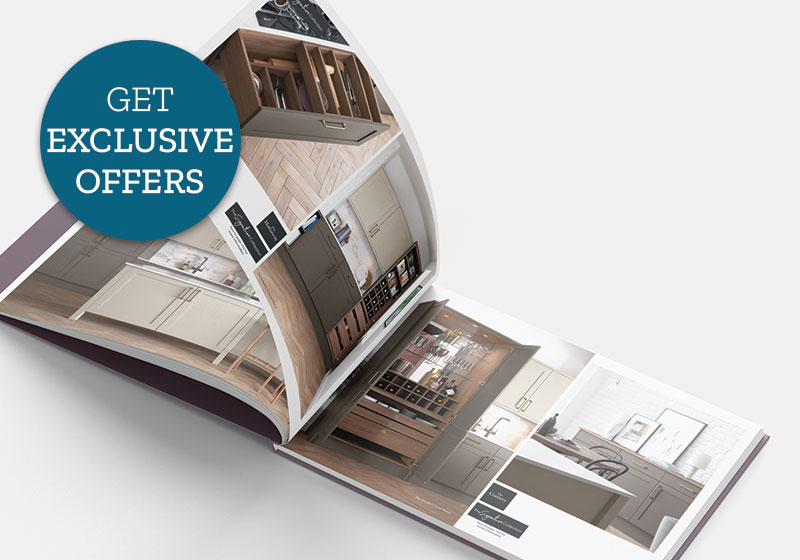 Not ready to visit us just yet?
Then why not take a look at our beautiful selection of free brochures - you'll be able to get your copies in the post, and also get access to exclusive offers!
View Our Free Brochures