Traditional Kitchen Design Ideas
FIND your DREAM
Your guide to classic kitchens
There's more to the traditional kitchen design than meets the eye. There are many elements to consider in order to create the overall classic effect, but don't worry, we've got you covered. Have a read of our traditional kitchen design ideas to help you on your way - and then why not meet one of our designers to start the ball rolling on your dream kitchen.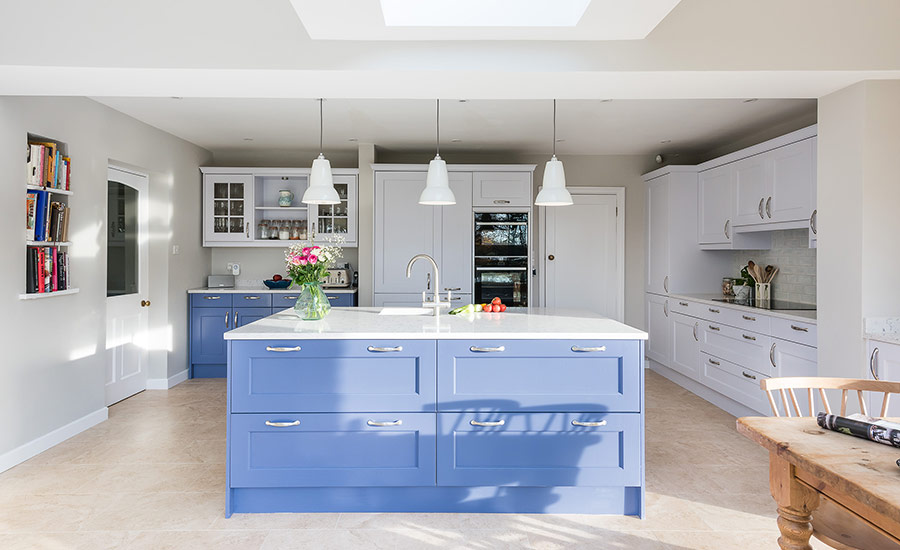 Range shown: Our classic Ashbourne kitchen range in White with a Primed Island painted in a custom colour.
Traditional versatality
The beauty of a traditional, classic kitchen design lies in the fact that you have such a wide range of options when it comes to styling it. You can choose whether you aim for the classic country farmhouse look, or the simple practical look (and anything in-between!). Ensure to opt for some hand-made elements – especially if choosing a white kitchen, this is in order to avoid creating too much of a clinical appearance. Later on in this design guide we will cover material choices and how to achieve this.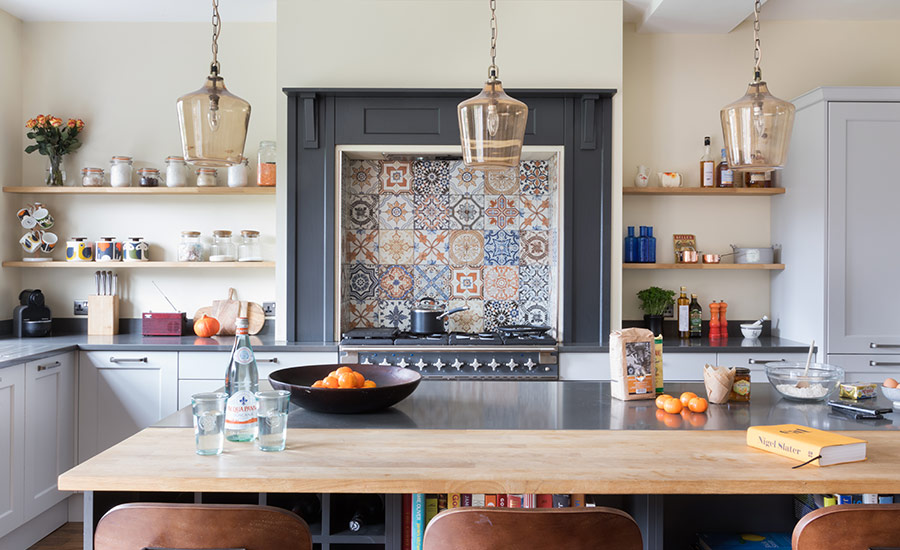 Range shown: Marlborough in Light Grey with Graphite
Add a personal touch
Using unique materials can add a punch of individuality and brighten up a traditional kitchen. Think about incorporating timeless features such as such as wood and stone. You could also add personality to your kitchen by using patterned tiles as a splashback. Metallics are another great addition to a traditional kitchen; we love the look of a beautiful shiny set of copper pans or some stainless steel hanging rails for all of your kitchen utensils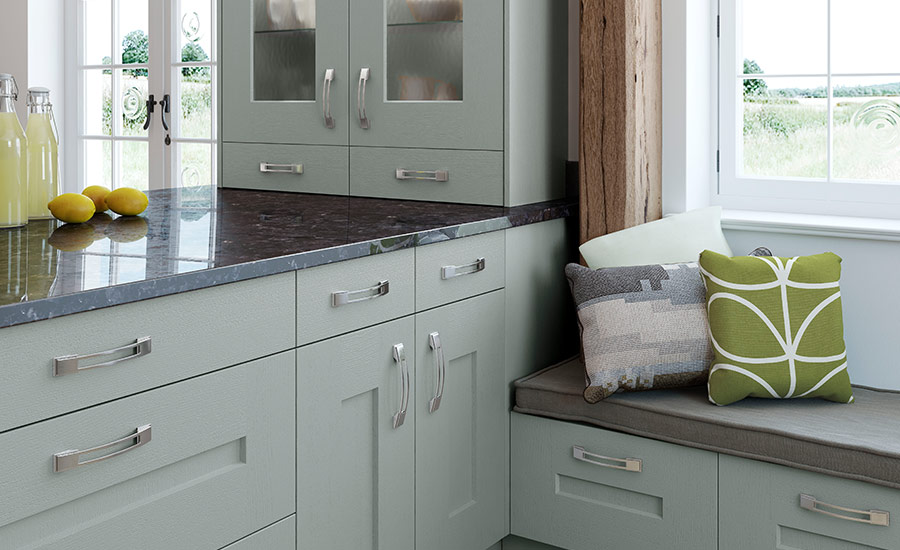 Range shown: Solva in Light Blue
Traditional textures
Using textures and soft furnishings is a wonderful way of injecting interest and personality into your space. This way you can also introduce colour, an especially important note if you've decided on a neutral kitchen. If you have an open plan space then somewhere to sit with some carefully chosen pillows is a great place to start. If not, incorporate texture and colour through some functional kitchen textiles, such as tea towels, or perhaps some artwork or photography to adorn your walls.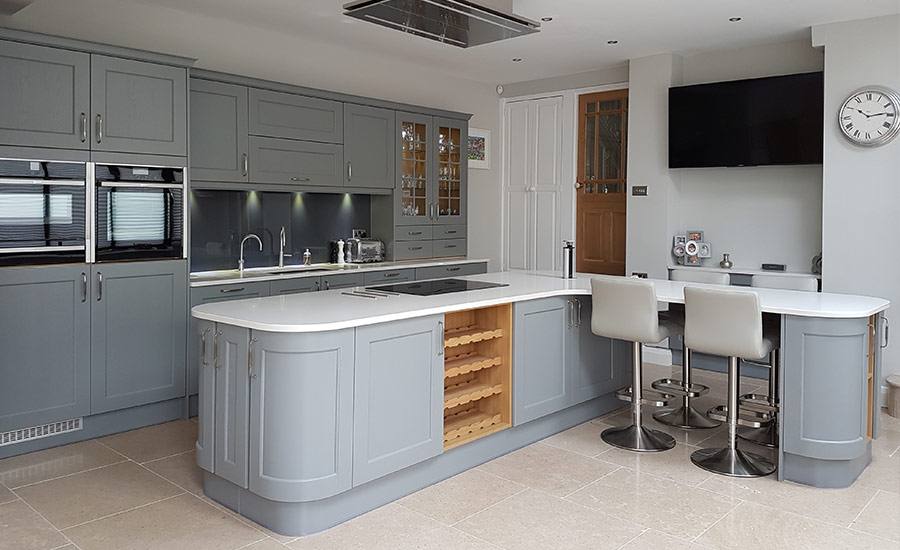 Range shown: Ashbourne in Dust Grey with a Light Grey Island, designed by Lisa Foggan in our Cardiff Colchester Avenue showroom.
Neutral zone
Neutral shades are a very popular choice when it comes to the design of a classic kitchen and this is predominately due to the fact that paler shades have the ability to make a space appear bigger. Our new neutral shades: Highland Stone and Farringdon Grey are particularly gorgeous and will definitely warm up the tone of your room. In addition to this, have a look at our neutral palette for even more variation.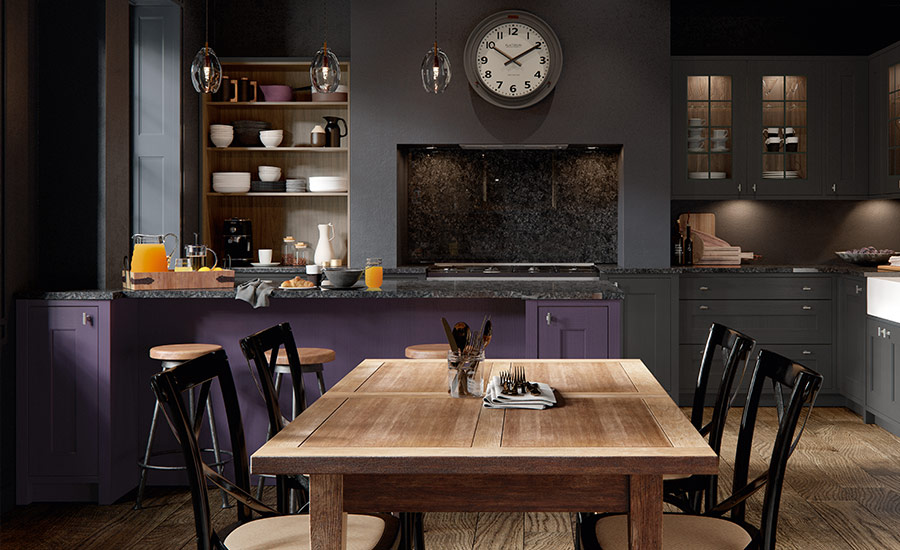 Range shown: Ashbourne in a dark & moody combination of Mulberry and Graphite.
Mix it up
Why not throw a curveball and have a colourful kitchen? We've found that bold colours and classic kitchens are a match made in heaven! Just look at our Mulberry and Graphite Ashbourne kitchen, the perfect contrast of traditional elegance with modern mood. Our vibrant palette offers you a wide range of colour options to play with if a plain kitchen isn't for you.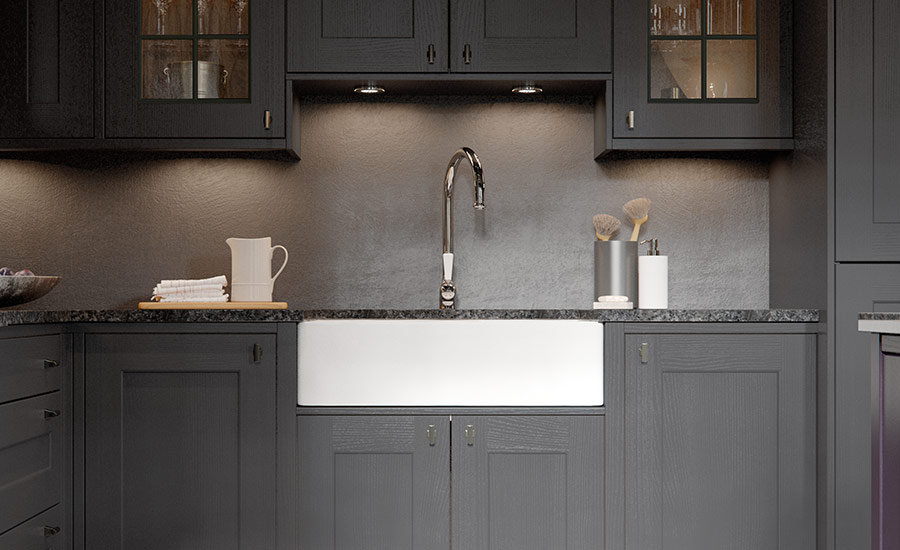 Range shown: Ashbourne Graphite with a Belfast Sink.
Use traditional fixtures
Set the traditional tone by ensuring all of the smaller kitchen essentials fit the theme. For example, the sink you choose can have a great impact on the overall look of the space. Traditionally, a ceramic sink (such as the Belfast sink) works incredibly well to fit into this look and is also very versatile.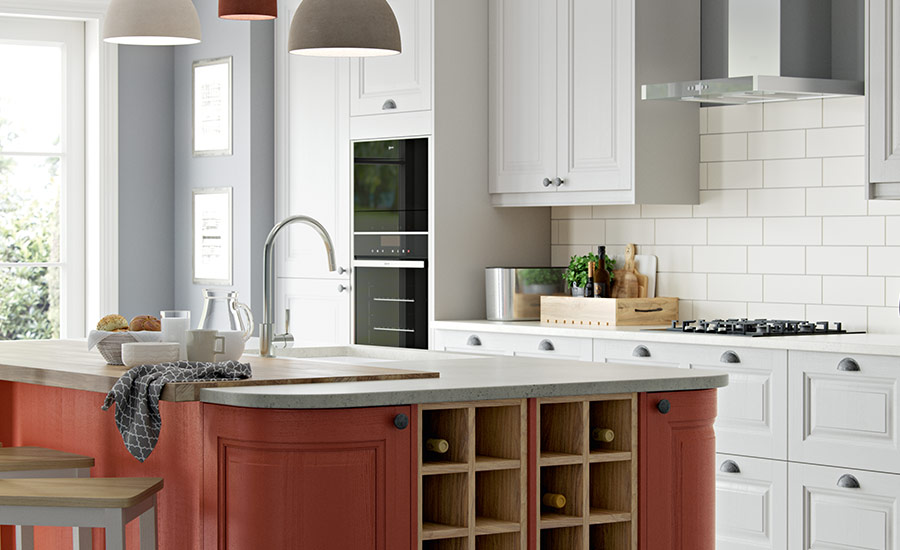 Range shown: Carnegie in Scots Grey with a Terracotta Sunset Island.
Don't compromise on technology
Just because you want a traditional kitchen doesn't mean you have to compromise on the technology side. You might also be interested to know that our partnership with Neff means you will have access to exclusive Neff promotions on some of the most current kitchen gadgets.
Get inspiration straight to your inbox
Subscribe to our Real Kitchens newsletter.
We care about your privacy and you will be able to unsubscribe at any time. View our Privacy Policy.
*Terms and conditions apply. Sink & Tap and Refrigeration promotion can only be applied and used in conjunction with a Full Kitchen order. A full kitchen order consists of Kitchen Furniture, Worktops, Sink, Tap & Appliances. All offers are whilst stocks last. We reserve the right to remove Appliances, Sink & Tap promotions as stocks are exhausted. Discounts are set against specific products therefore not transferrable to alternative products. Ask in-store for more details.
Authorised and regulated by the Financial Conduct Authority
Credit is subject to status and affordability. Sigma 3 Kitchens Ltd, Llantrisant Business Park, Llantrisant, South Wales, CF72 8LF, FRN: 702623 is a credit broker and is authorised and regulated by the Financial Conduct Authority. Credit is provided by a panel of lenders with whom we have a commercial relationships (so we cannot provide independent advice).