Kitchen Ideas & Inspiration
Recipe: Spicy Harissa Lamb
Lifestyle / 05 Feb 2019
Ingredients
For the lamb cutlets:
1 heaped tbsp harissa paste
1 tbsp olive oil
6 lamb cutlets
Pinch of salt
Pinch of freshly ground black pepper
Chickpeas:
1 tbsp olive oil
1/2 red onion, peeled and finely sliced
1 clove garlic, minced
1 x 400g tin chickpeas, drained and rinsed
2 tbsp water (or stock)
Pinch of salt
Pinch of freshly ground black pepper
To serve:
4 tbsp pomegranate seeds
8 fresh mint leaves, sliced thinly
1 lemon, sliced into wedges
Method
Mix together the harissa paste and olive oil. Spread onto both sides of the lamb cutlets, then cover and refrigerate for an hour (up to overnight).
Preheat the grill to high (for the Neff oven, preheat the full-surface grill to 275C)
For the chickpeas, add the oil to a medium-sized frying pan and heat on a medium heat. Add the onion and garlic and cook for 3-4 minutes until the onion softens. Add the chickpeas, water, salt and pepper and cook for a further 5 minutes, until heated through.
Meanwhile, place the marinated cutlets in a grill tray.
Sprinkle with salt and pepper, and grill for 3-4 minutes each side (for medium – cook longer for well-done).
Divide the cutlets between two plates. Serve with the chickpeas. Sprinkle the pomegranate seeds on top of the chickpeas.
Garnish with chopped mint and lemon slices before serving.
More kitchen inspiration that you might like...
Book your free design consultation online today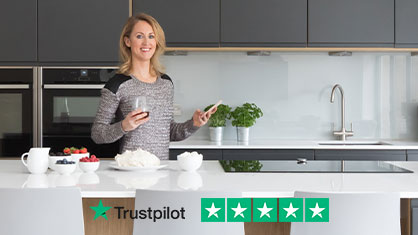 Have fun creating your wishlist, get a free 3D design & quote and talk about Finance Options. We'll give you an amazing experience.
Book now
View our free brochures, magazines and offers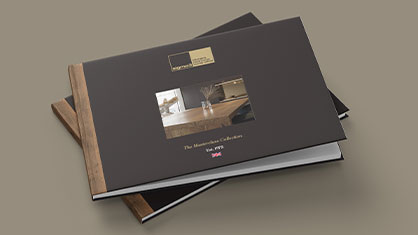 Explore ALL our kitchen and bedroom ranges, plus get exclusive access to our latest offers.
View our brochures
We are here to help you on your kitchen journey