Kitchen Ideas & Inspiration
New displays in our Esher showroom
This month Sigma 3 Kitchens have put in a brand new display at our showroom in Esher!
Esher's new display showcases our Hampton range. Our Hampton kitchens are simple yet striking! This range creates a beautifully flowing modern design with clean lines and bold colours. Hampton's silk painted finish adds that luxurious feel to your kitchen.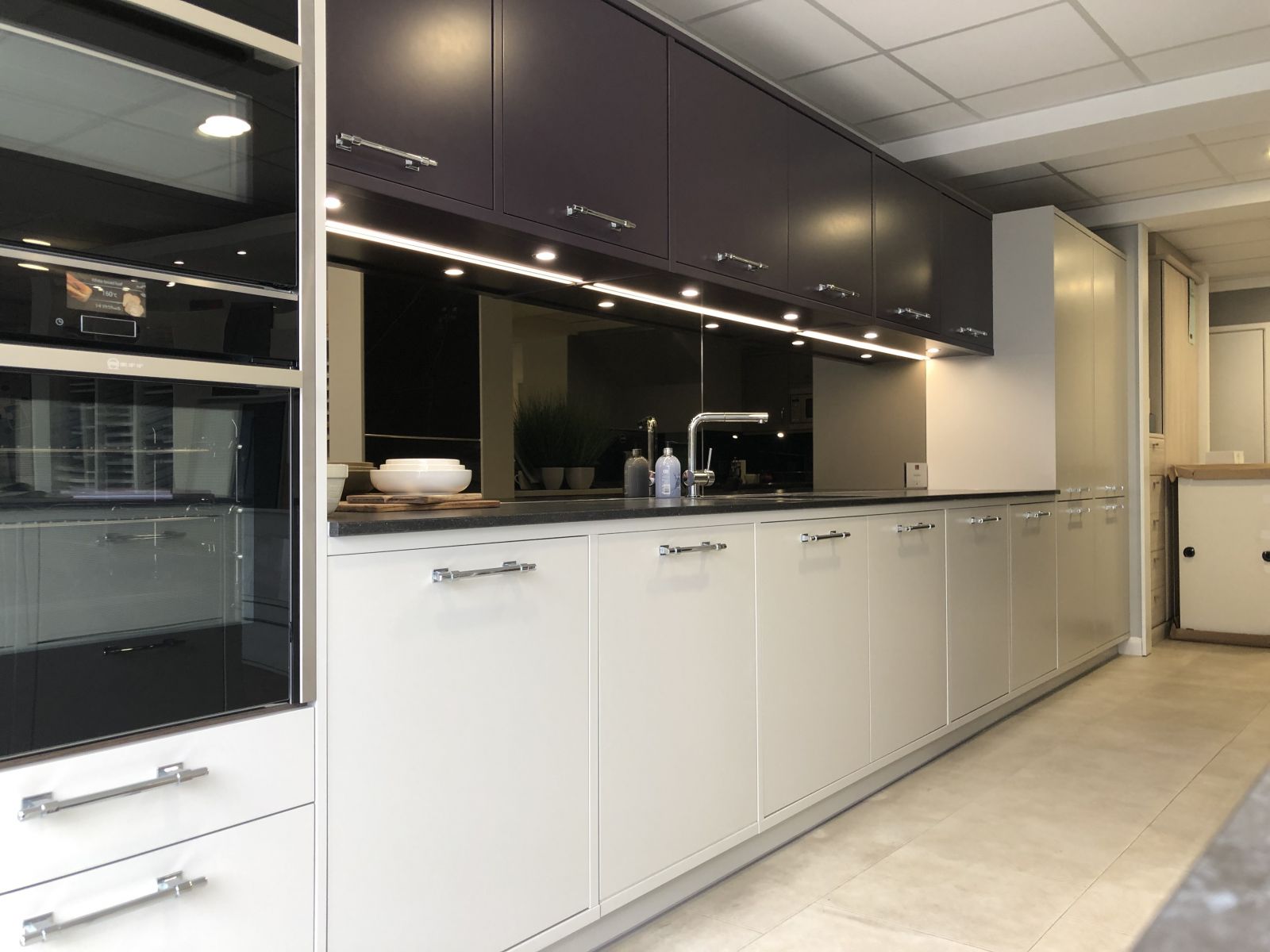 Hampton comes in a stunning variety of 25 unique and striking colours. We've paired one of our bold colours, Mulberry with one of our more classic shades, Highland Stone, for a modern and contrasting finish.
At Sigma 3 Kitchens, we believe that beauty is more than skin deep, which means that we think your kitchen should be just as beautiful on the inside as they are on the outside. In the new Hampton display at Esher we've used our beautiful Tuscan Walnut drawers and cabinets on the inside of the display kitchen to show just how big of an impact our wood effect finishes can have on your kitchen.
You'll also see in our new display at Esher integrated lighting. This is something that can dramatically add character and focus in your kitchen. Highlight your favourite display with some integrated lighting to make it stand out from the rest. This will also create a beautiful atmosphere in your kitchen.
And finally, we've introduced some of the new Living Collection pieces into Esher's showroom. The Living Collection is a beautiful and quality range of free standing furniture that blends your Sigma 3 Kitchen seamlessly with other areas throughout your home.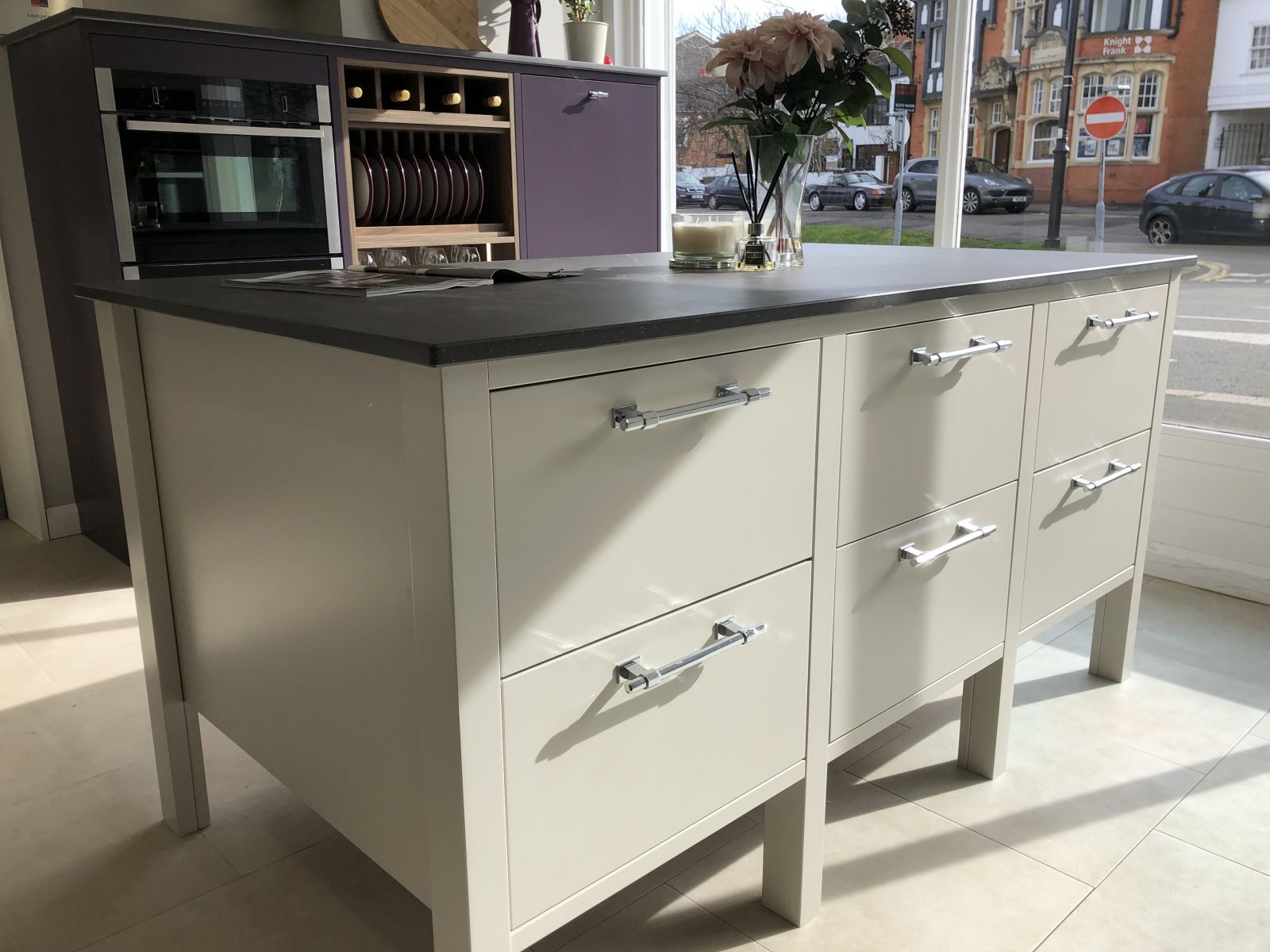 Book a FREE design visit at our showroom in Esher or find your nearest showroom to get your dream kitchen started today!
Book
your free design consultation

online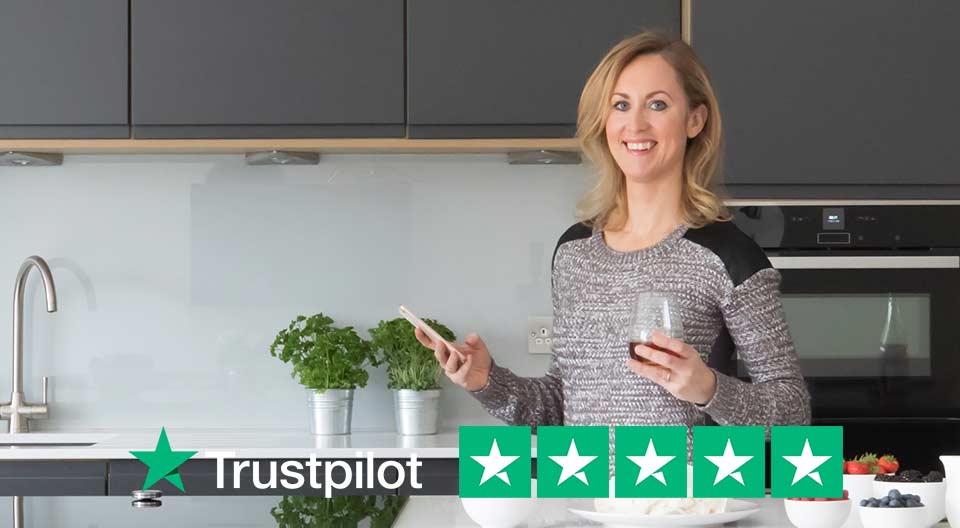 Have fun creating your wishlist, get a free 3D design & quote and talk about Finance Options. We'll give you an amazing experience.
Find even more inspiration in our brochures & magazines
See all our customer stories
Hear about the amazing experience that our customers have with us.