Kitchen Ideas & Inspiration
Light and bright
Case Studies / 05 Feb 2019
Malvern Heritage Grey, designed by Emma Randall in our Abergavenny showroom.
Alison Stace and husband Bill Stace wanted a kitchen with a "wow factor" and, with the help of Sigma 3, their dream became a reality.
Alison and Bill Stace had wanted to revitalise their kitchen space for a while, wishing for the room to be a mix between traditional and contemporary. Reaching out to their closest Sigma 3 showroom in Abergavenny they began work with designer Emma Thomas with the brief of creating a "light and airy" kitchen.
The couple singled out the Malvern shaker door to adorn their kitchen, which is part of the Sigma 3 style collection. Ranges from the Style collection start from £3,000, an affordable option without having to compromise on quality.
One of the Staces' most desired features for the kitchen was a Sigma 3 midi unit to house the ovens. Alison was incredibly pleased with these, explaining that now she could "see at a glance what is happening in the ovens" without having to bend down.
Another major requirement for the kitchen was to have more working surfaces and to make better use of the space;
I now have a drinks corner with the kettle to hand, and all the mugs, coffee and tea in the cupboards above, and a larder fridge underneath for milk. Very handy!
Our designer, Emma Randall, was pleased to have ticked all the boxes from the customers initial wish list, having created a cosy, well designed space.
Book
your free design consultation

online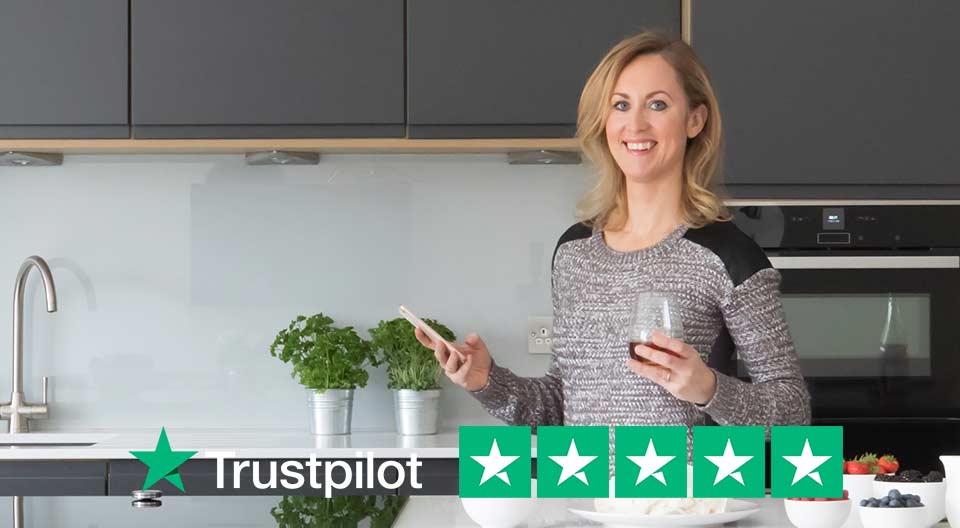 Have fun creating your wishlist, get a free 3D design & quote and talk about Finance Options. We'll give you an amazing experience.
Find even more inspiration in our brochures & magazines
See all our customer stories
Hear about the amazing experience that our customers have with us.