5 Things About True Handleless Kitchens Other Designers Haven't Shown You
Creative, bold and individual!
H Line (or true handleless kitchens) is an ultra-minimal, clean lined and modern mix of high gloss kitchens, textured and super smooth finishes, all blended together with a true handleless programme of furniture. This style allows for almost any taste in finish to be accommodated. Combined with our exclusive and unique handle rail system, available in 28 colours, you can tailor your kitchen to suit your own personality and flair.
H Line offers you the freedom to create exclusive linear designs that are functional, yet ultra-sleek and desirable.
Here are five tips on design inspiration for your H Line kitchen that you may not have considered yet…
J Pull vs True Handleless Kitchens
What's the difference you ask…
Well, a J pull handle within a kitchen design is integrated into the door panel whereas a true handleless kitchen will have separate flat slap doors with a handle rail behind the door allowing space for your hand to open the door.
A J pull handleless kitchen gives the look of a true handleless kitchen, when in fact its doors have a curved groove at the top of each door that your fingers hook into to open the doors.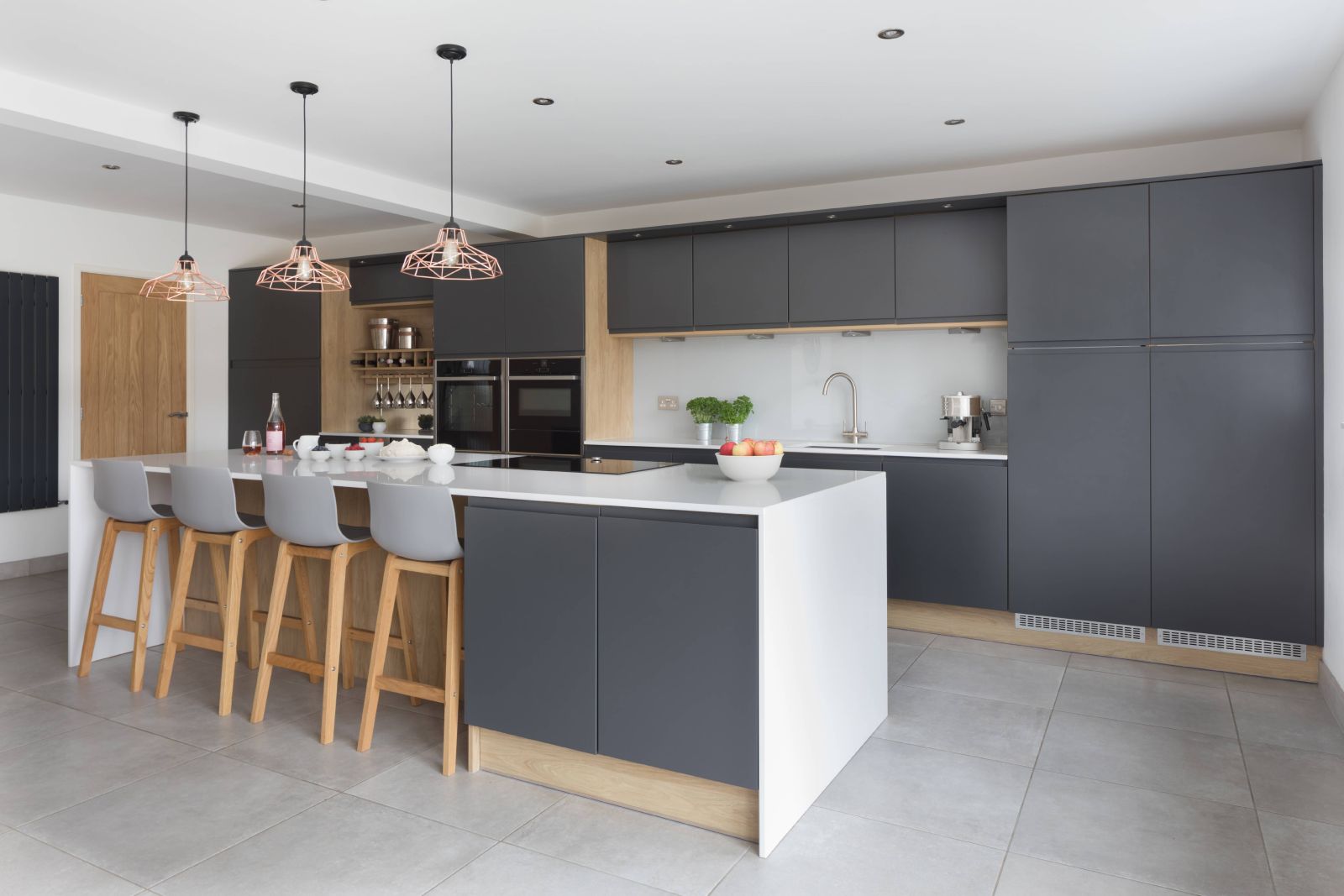 Roma range with a J pull Handle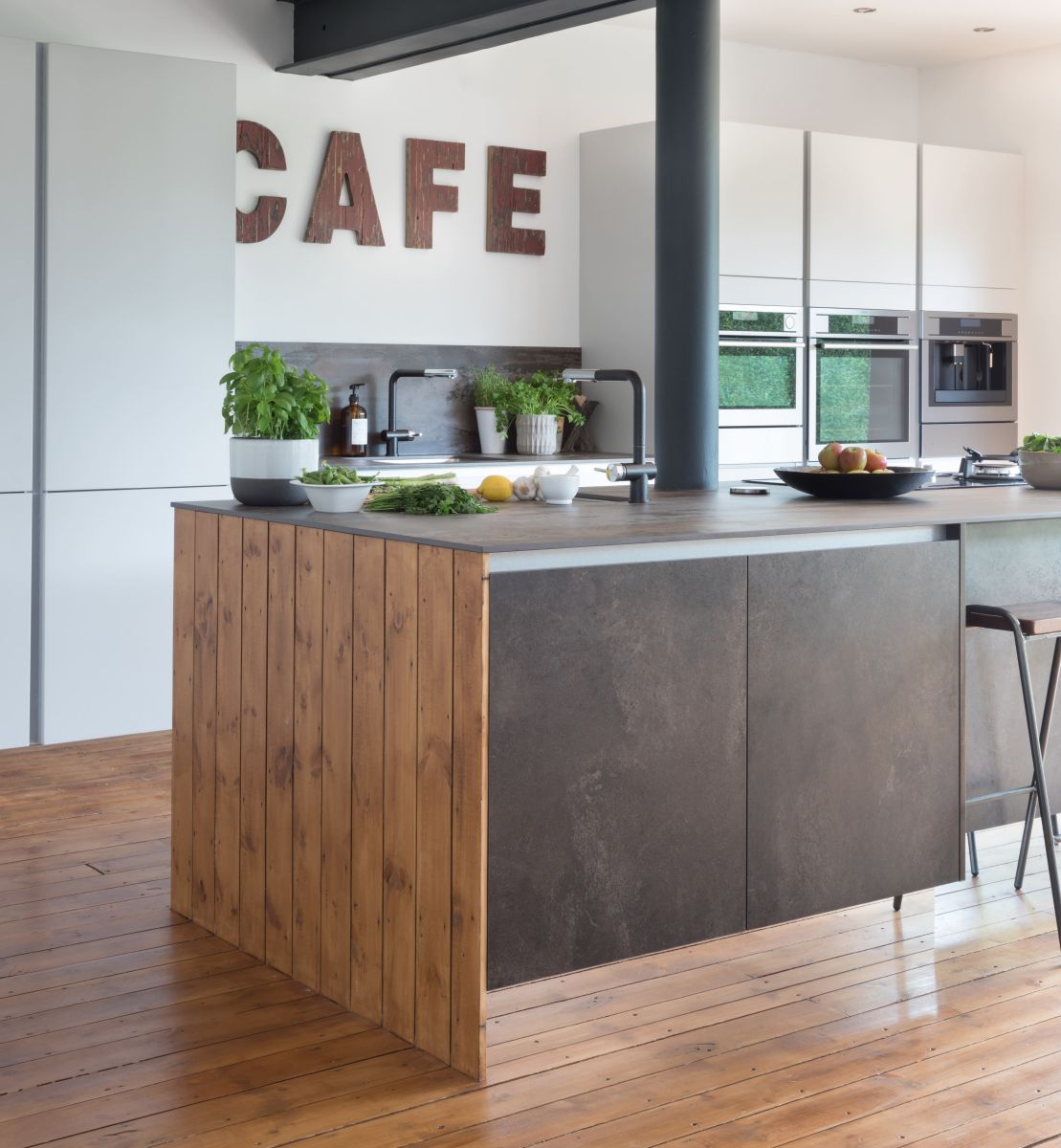 True Handleless Kitchen
Handleless Kitchen Rail
The very definition of a true handleless kitchen is its handle rail. It's what gives a H Line kitchen that wow factor and now, our H Line ranges have more personalisation options than ever before. Choose from one of our 28 handle rail colour options to either compliment your kitchen, or make a real design statement with a contrasting handle rail colour.
For ultimate functionality in our H Line kitchen ranges, we design both horizontal and verticla handle rails to accommodate tall cabinets. As well as this, we also offer concealed handle rails on wall cabinets as an extra clever design feature to a modern kitchen.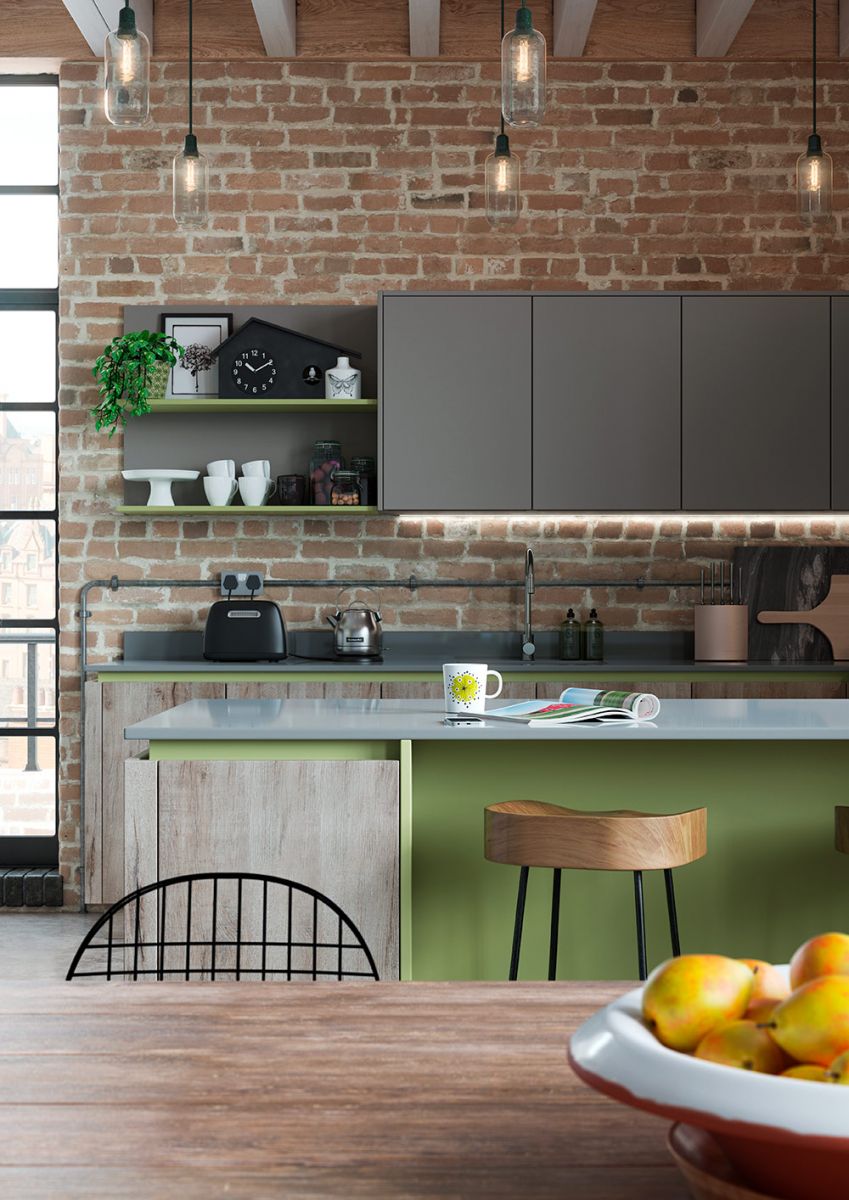 Contrasting Horizontal Handle Rail and Wall Cabinets with a Hidden Handle Rail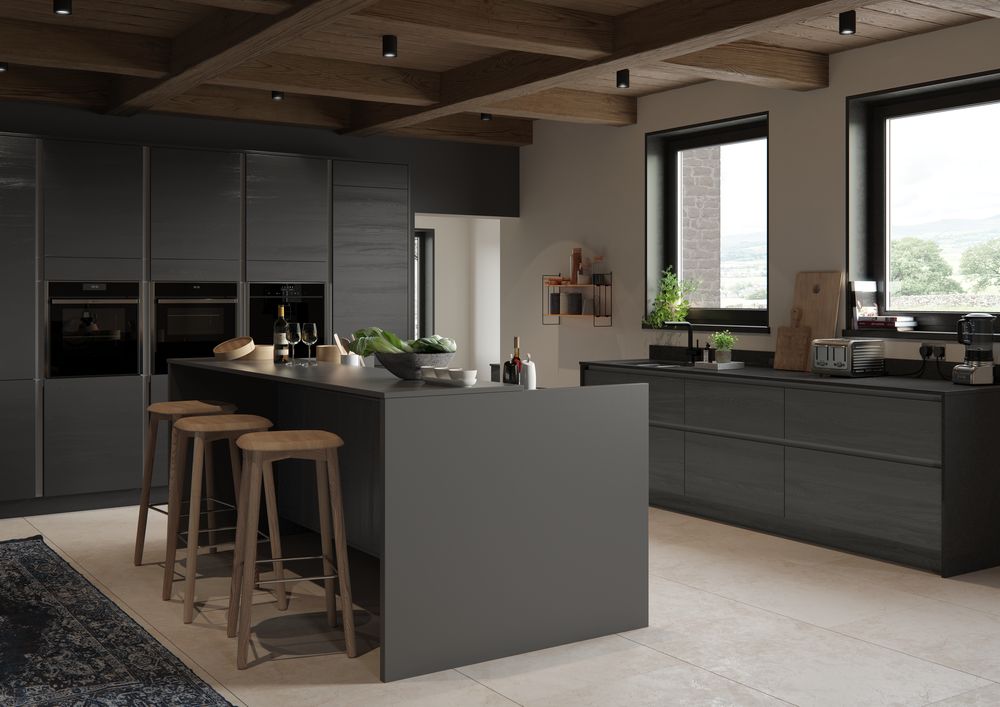 Matching Horizontal and Vertical Handle Rail
Floating cabinets
Floating kitchens are becoming more and more popular. They are an excellent design feature to add into your handleless kitchen that creates the illusion of more space. Floating cabinets also look fantastically modern and streamline the whole look of a kitchen.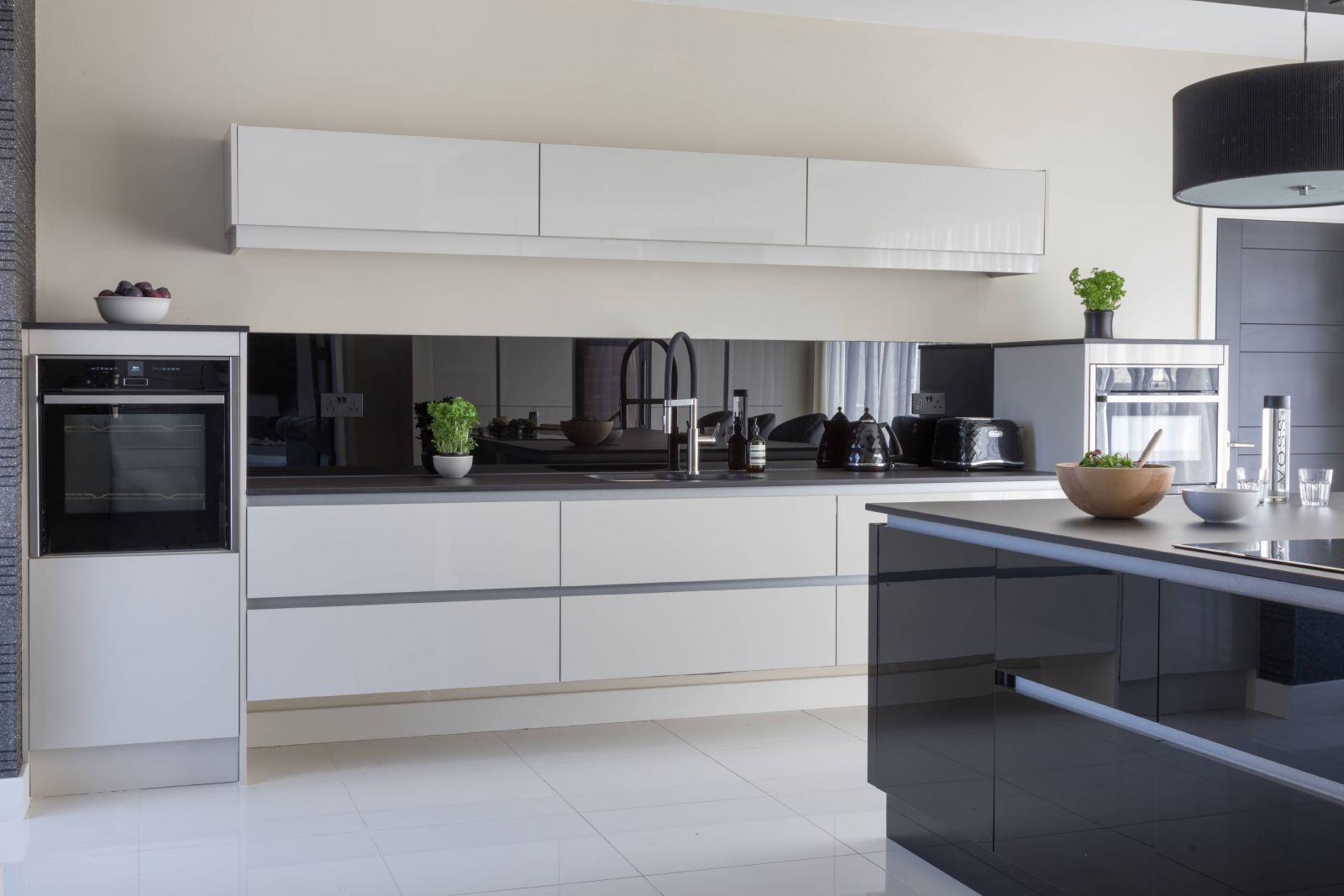 Linea and Linea plus
Create a stunning modern design with our widest ever cabinets, Linea and Linea Plus. These cabinets are available up to 2 meters wide and can be integrated into your kitchen as base cabinets or lift-up wall cabinets. Linea Plus are the widest and deepest drawers on the market, they have to be seen to be believed!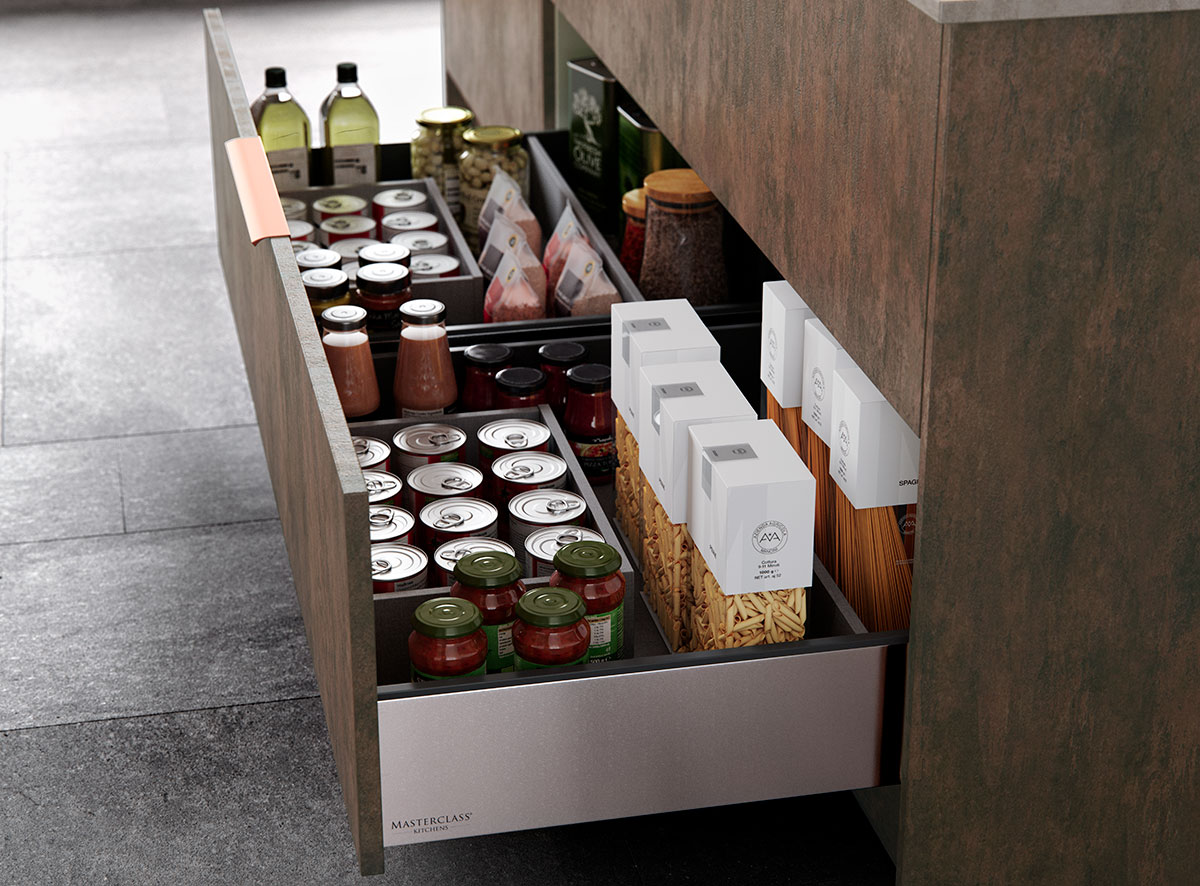 Linea Plus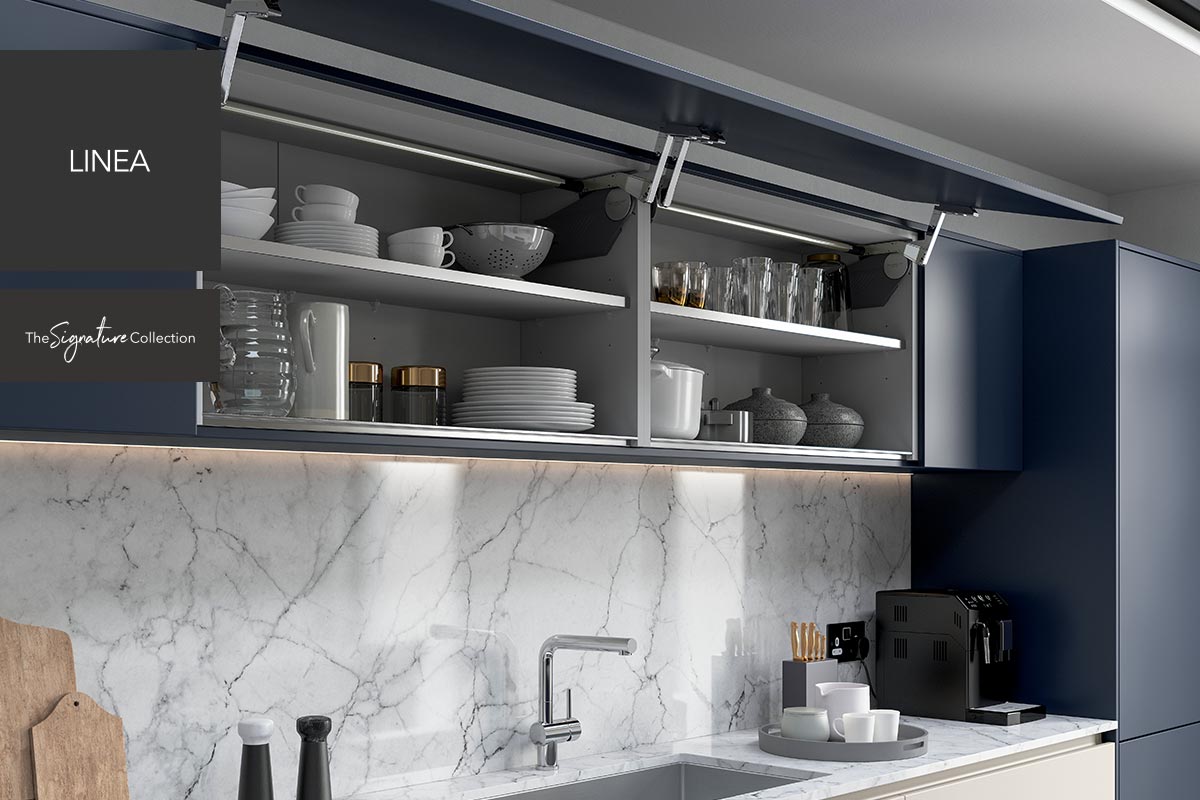 Linea Lift-up Cabinets Open
Lighting
More and more of our customers are utilising lighting in their modern handleless kitchen designs. This is a great way to add even more personalisation into your kitchen design. Opt for a neutral colour along the floor or be bold and choose a more daring colour. Why not go all out and have a unicorn lighting theme using a mixture of blue, pink and purple lights. This use of lighting works especially well in a high gloss kitchen as the reflective surfaces will project the lighting.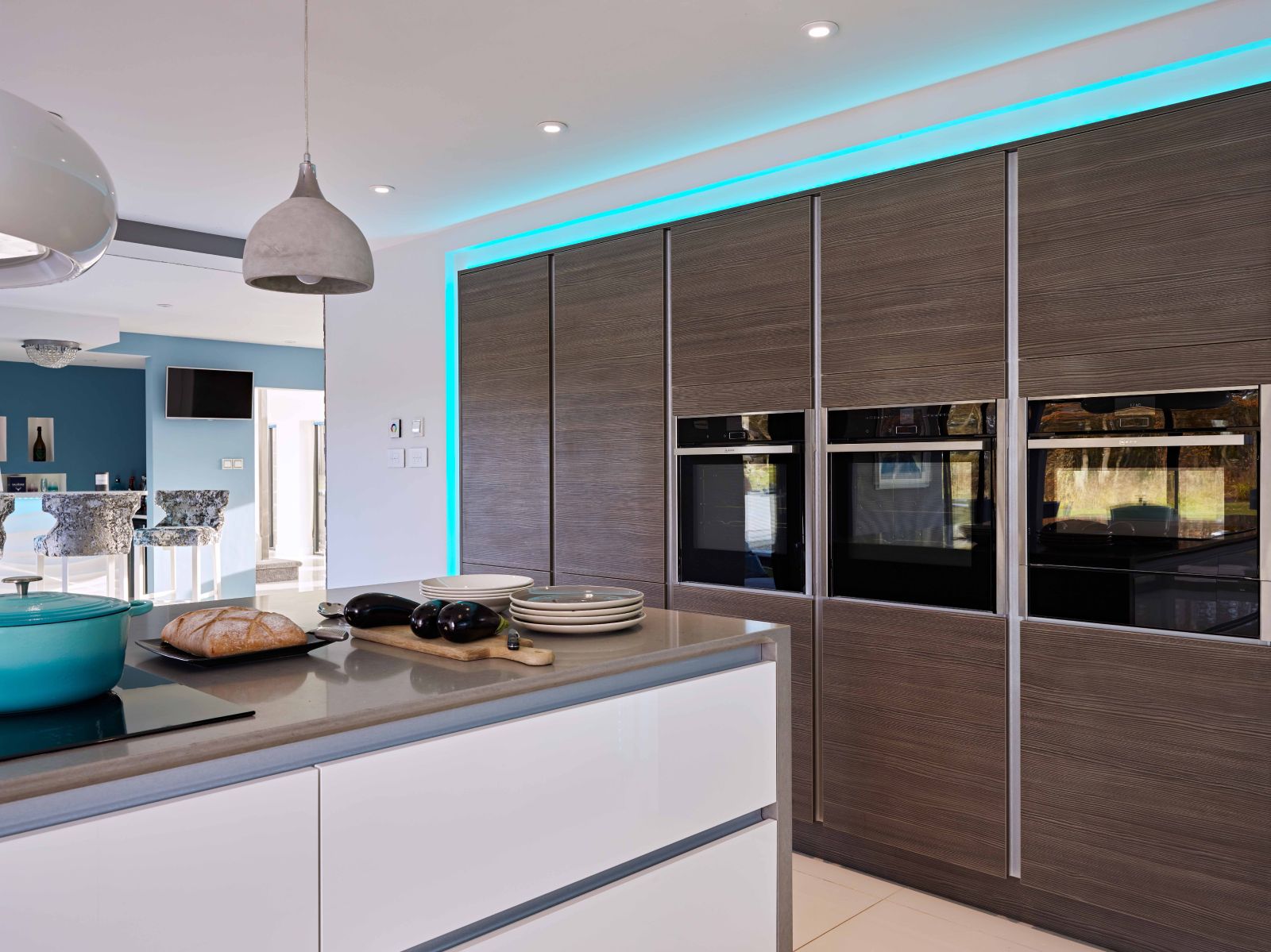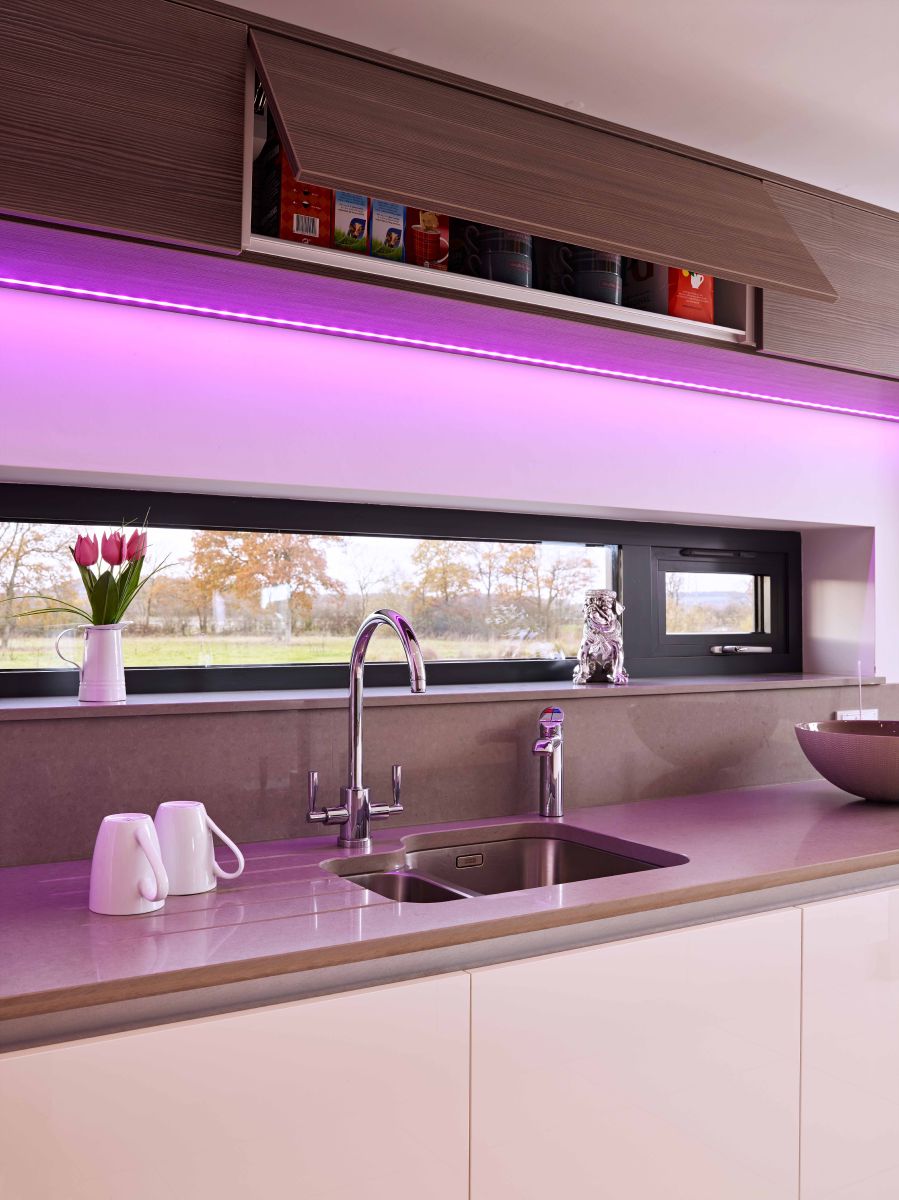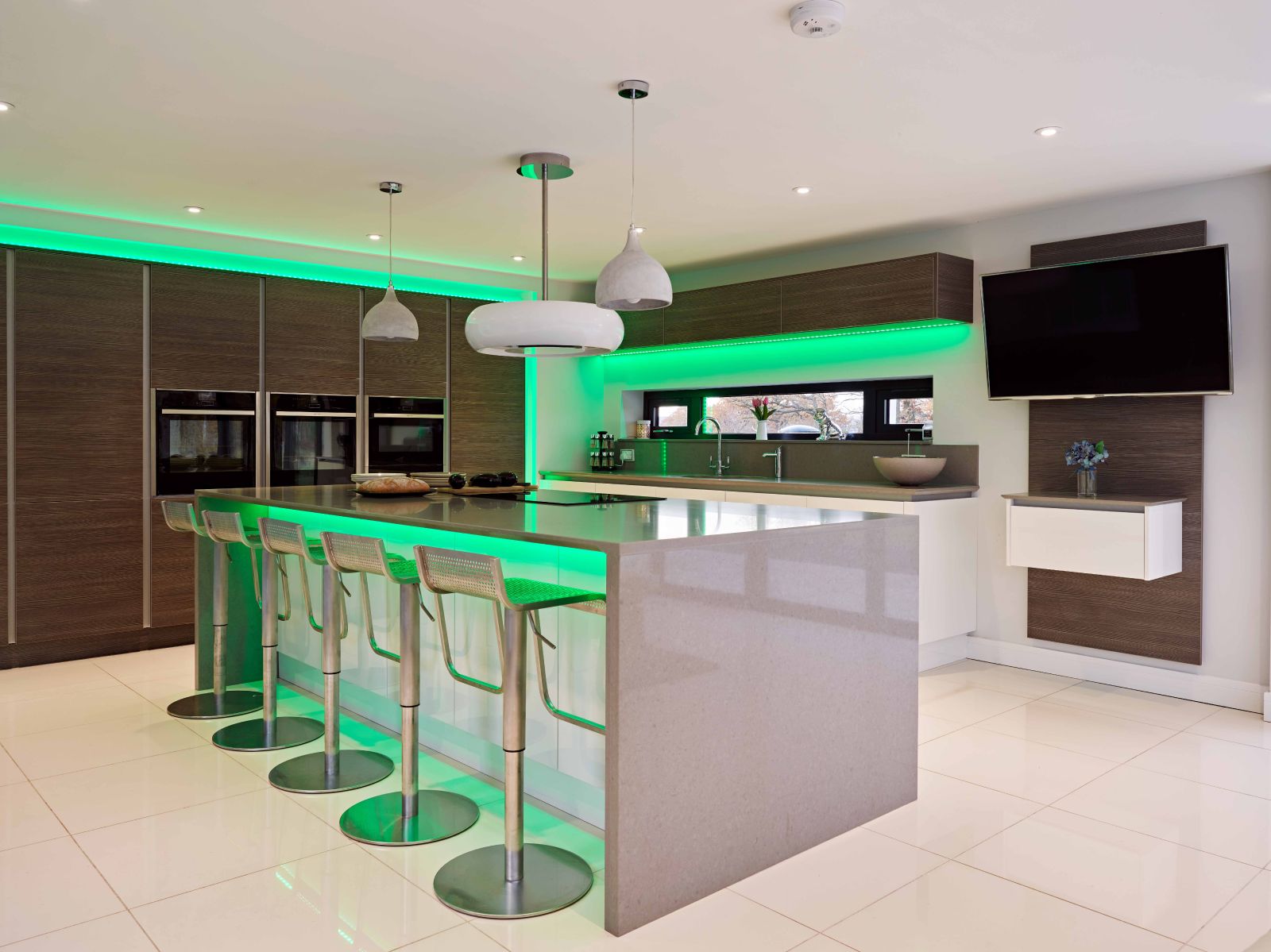 Start a journey to your dream kitchen or bedroom today
Free Design Package worth £500
Get a no-obligation 3D design & quote
Flexible Finance options
We'll give you an amazing experience
Or find the details of your nearest showroom.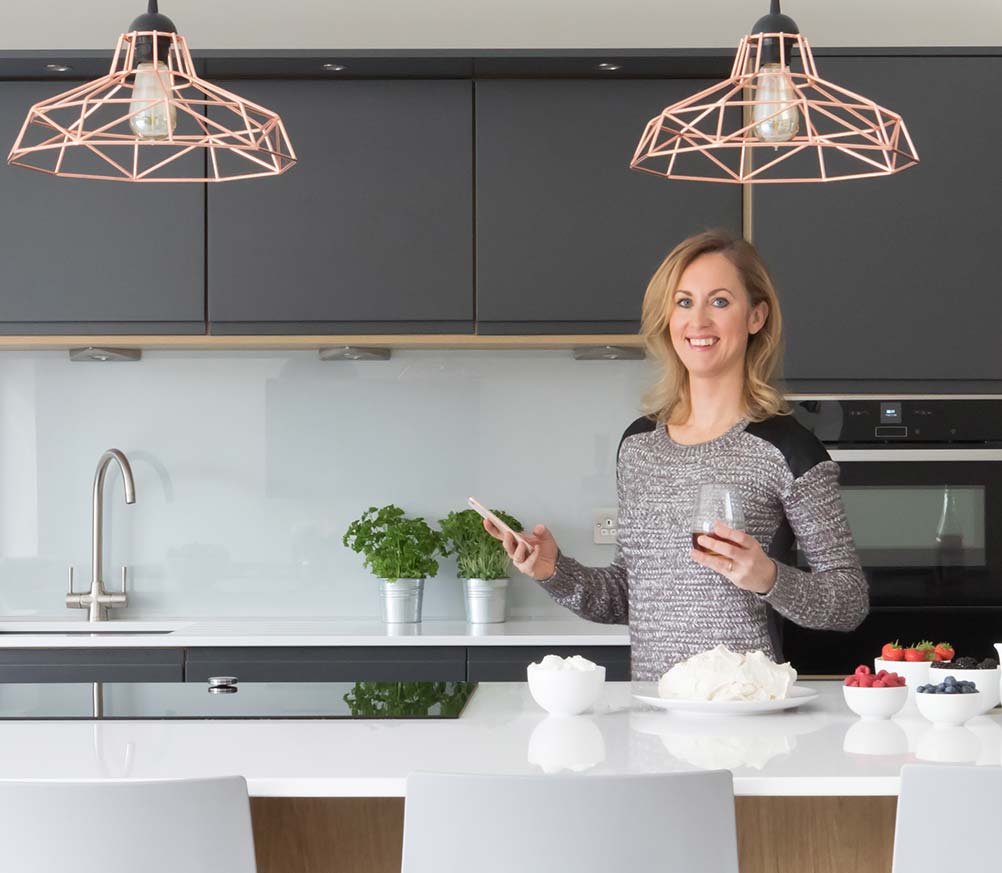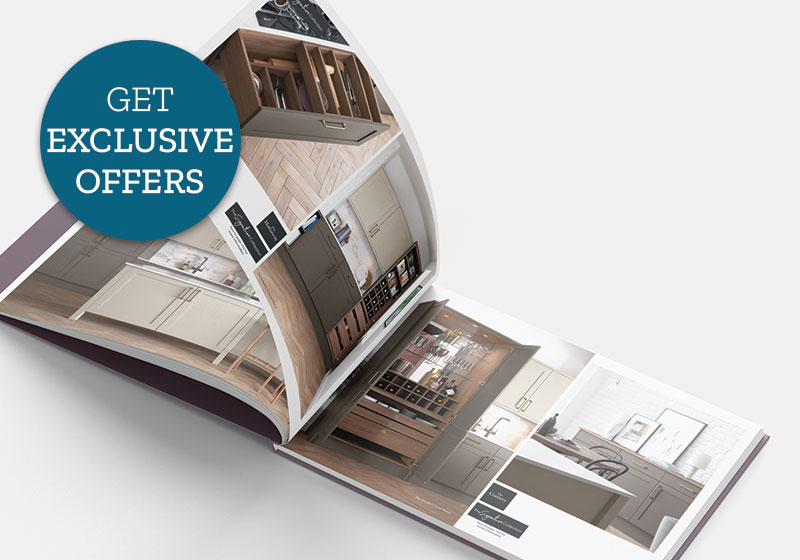 Not ready to visit us just yet?
Then why not take a look at our beautiful selection of free brochures - you'll be able to get your copies in the post, and also get access to exclusive offers!
View Our Free Brochures