Kitchen Ideas & Inspiration
What NOT to do when planning a new kichen
Ideas & Inspiration / 17 May 2021
When planning a new kitchen, it's important not to forget the finer details.
At the start of any new kitchen project, it's easy to get carried away by the overall aesthetic of your desired kitchen and throw practicality out of the window.
Kitchens are the heart of the home, but the primary function of any kitchen is to cook. With that in mind, it's crucial that your new kitchen works in harmony with your household.
At Sigma 3, we have an abundance of ways to make your kitchen as functional as it is beautiful. Here are 5 things you should NOT forget when planning your new kitchen.
1 - Never underestimate how much storage you'll need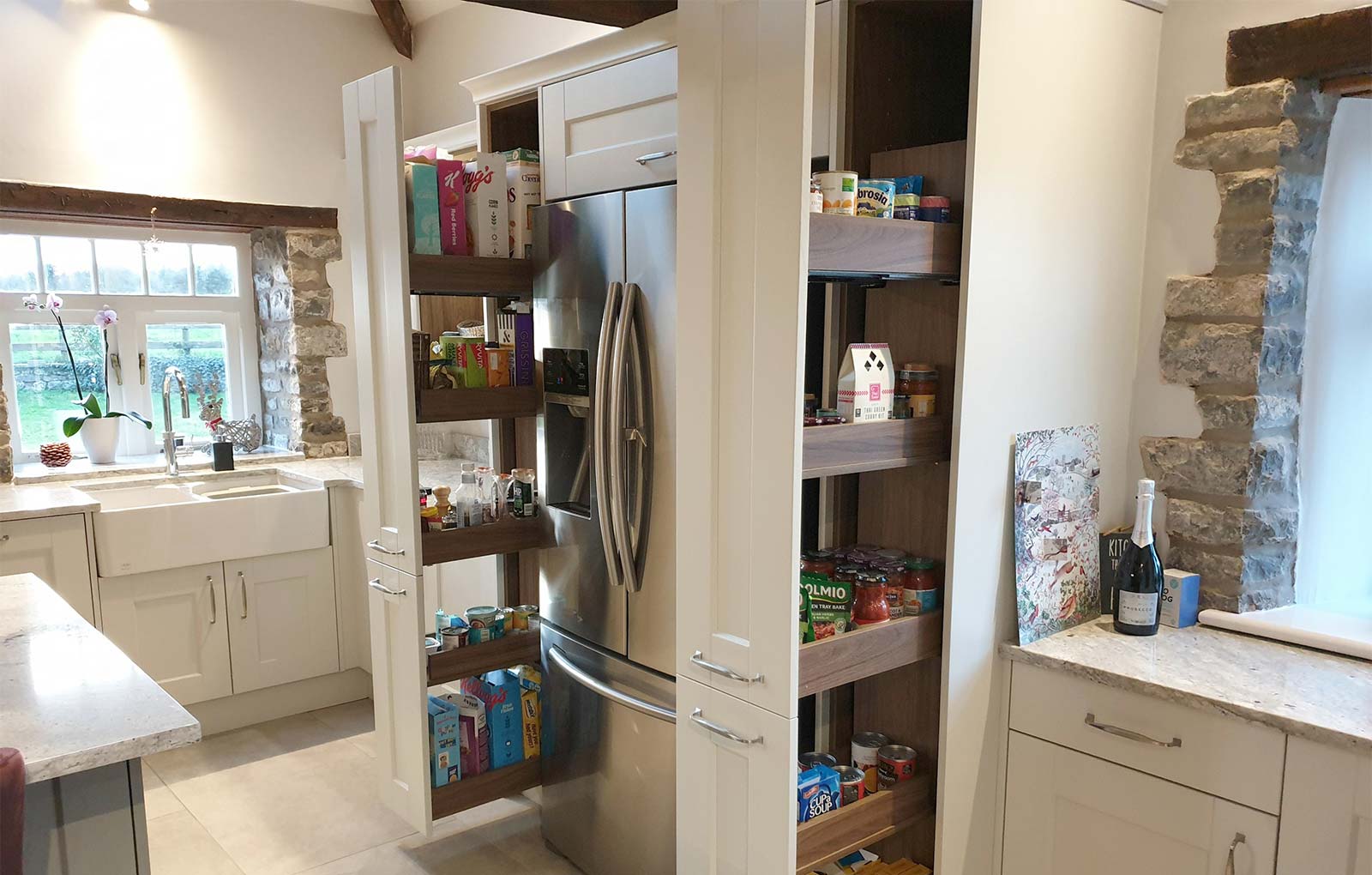 Solva Scots Grey featuring MagnaSpace
When customers tell us about their previous kitchens, they tend to describe a few shortcomings when it comes to storage.
Storage is critical in any kitchen. When choosing your kitchen storage, you not only need to consider the type of things you store in your kitchen, but also the way you use your kitchen. View our guide on kitchen storage and find out more about which storage features will suit your home.
2 - Don't let architectural features hinder your design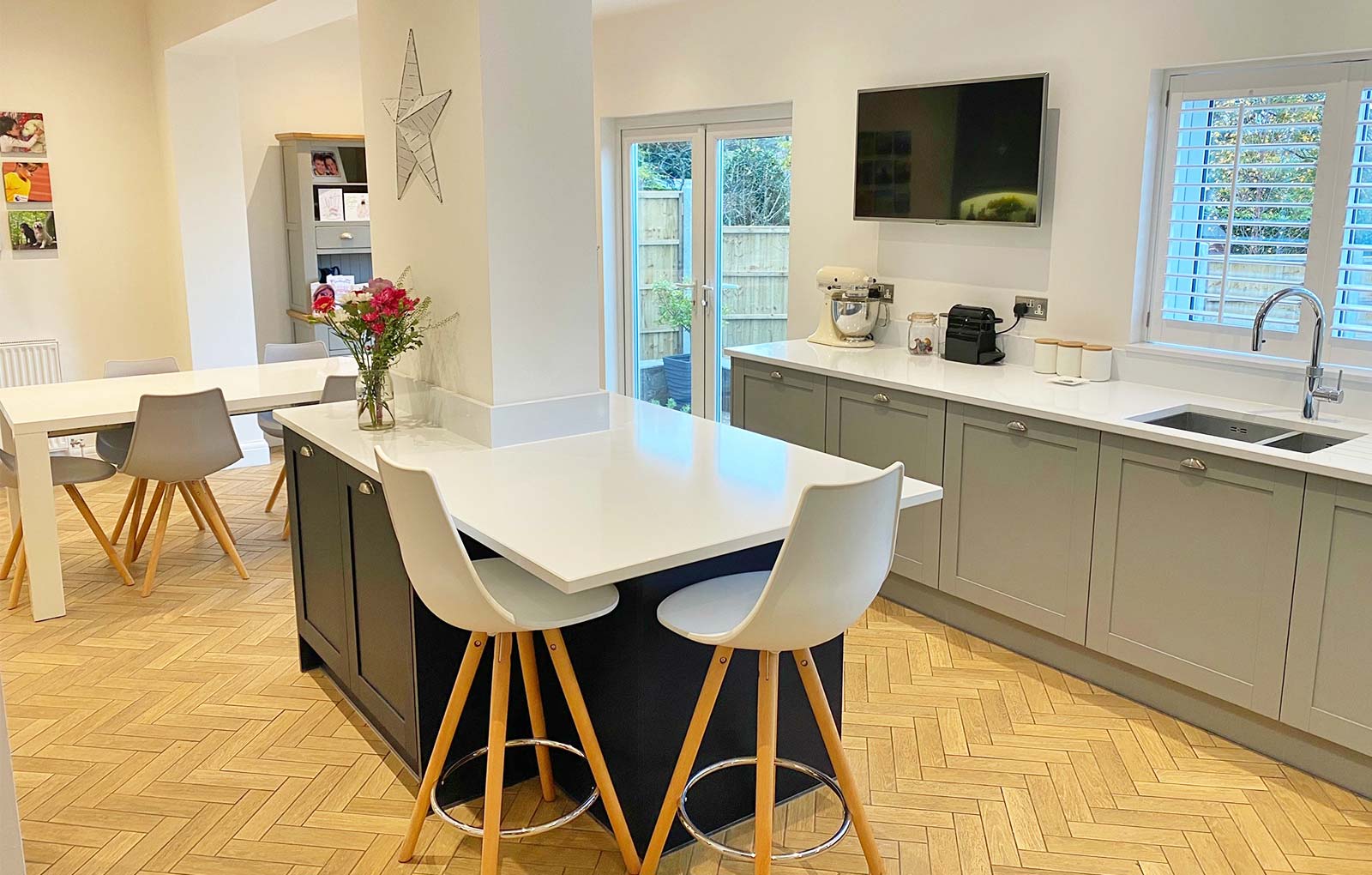 Shelford Dust Grey and Inkwell
There is no need for awkward architectural features to get in the way of your dream kitchen.
Make perfect use of components like this supporting beam and add units and create a spot for casual seating.
3 - Don't waste kitchen island space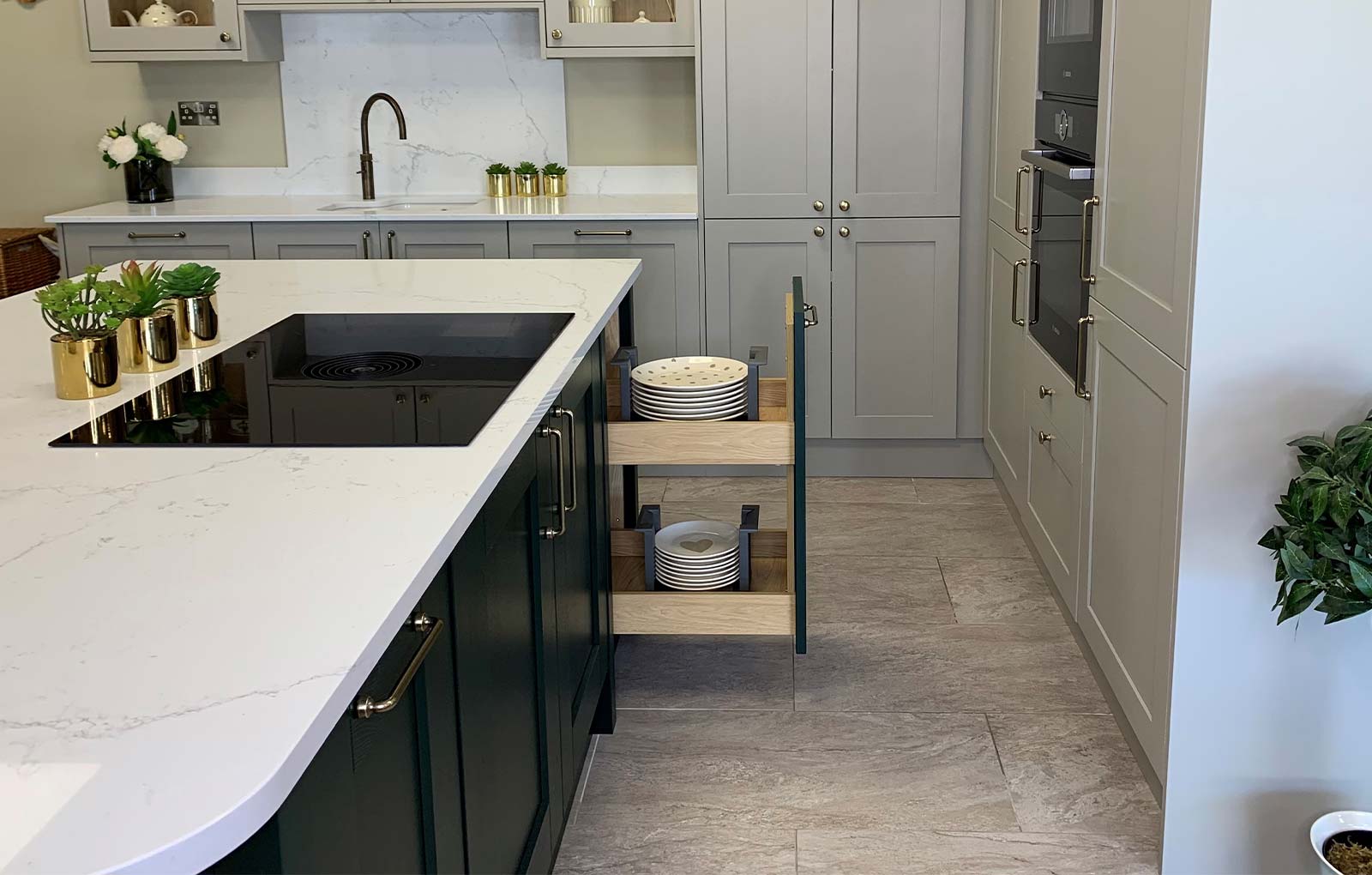 Hardwick Farringdon Grey with Solva Hunter Green
There's no denying that kitchen islands look fantastic, but if your kitchen island simply acts as a design statement, you're seriously underutilizing it.
Take full advantage of your kitchen island by adding more storage features, plug sockets or even a seating and you'll create an island that's as practical as it is beautiful.
Appliances can also be added to kitchen islands, depending on your desired workflow.
4 - Don't forget requirements specific to your own household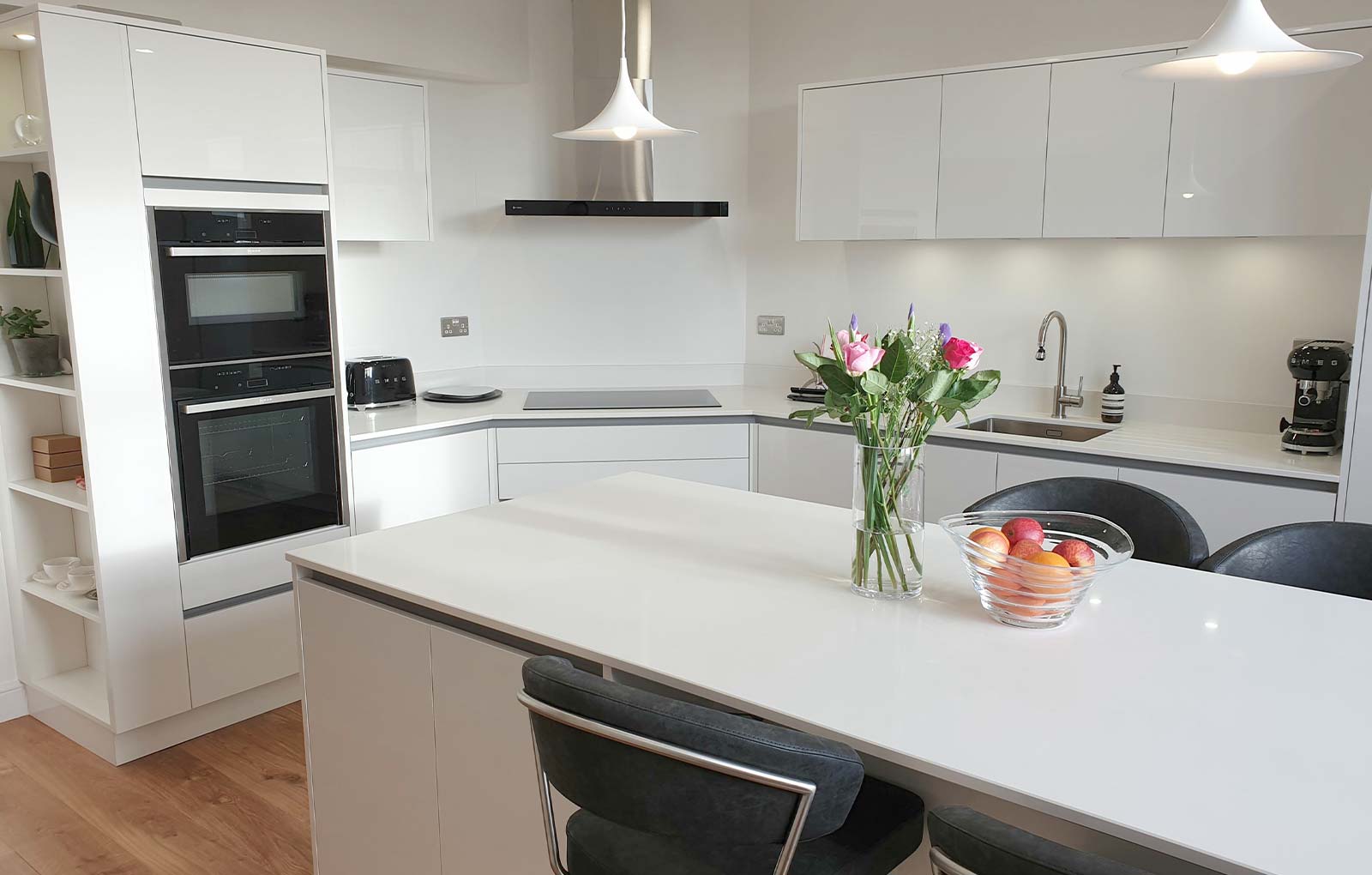 H Line Lumina White
Every household comes with a different set of requirements which your choice of kitchen should reflect.
For example, when choosing the finish of your kitchen, think about the time you will have to care for your kitchen. If you live in a busy household with young children, you should opt for a finish that can be wiped easily, such as gloss or our selection of wrapped doors.
If you live in a relaxed household with more time to care for the kitchen, you choose one of our beautifully painted silk ranges.
5 - Don't be scared to stand out from the crowd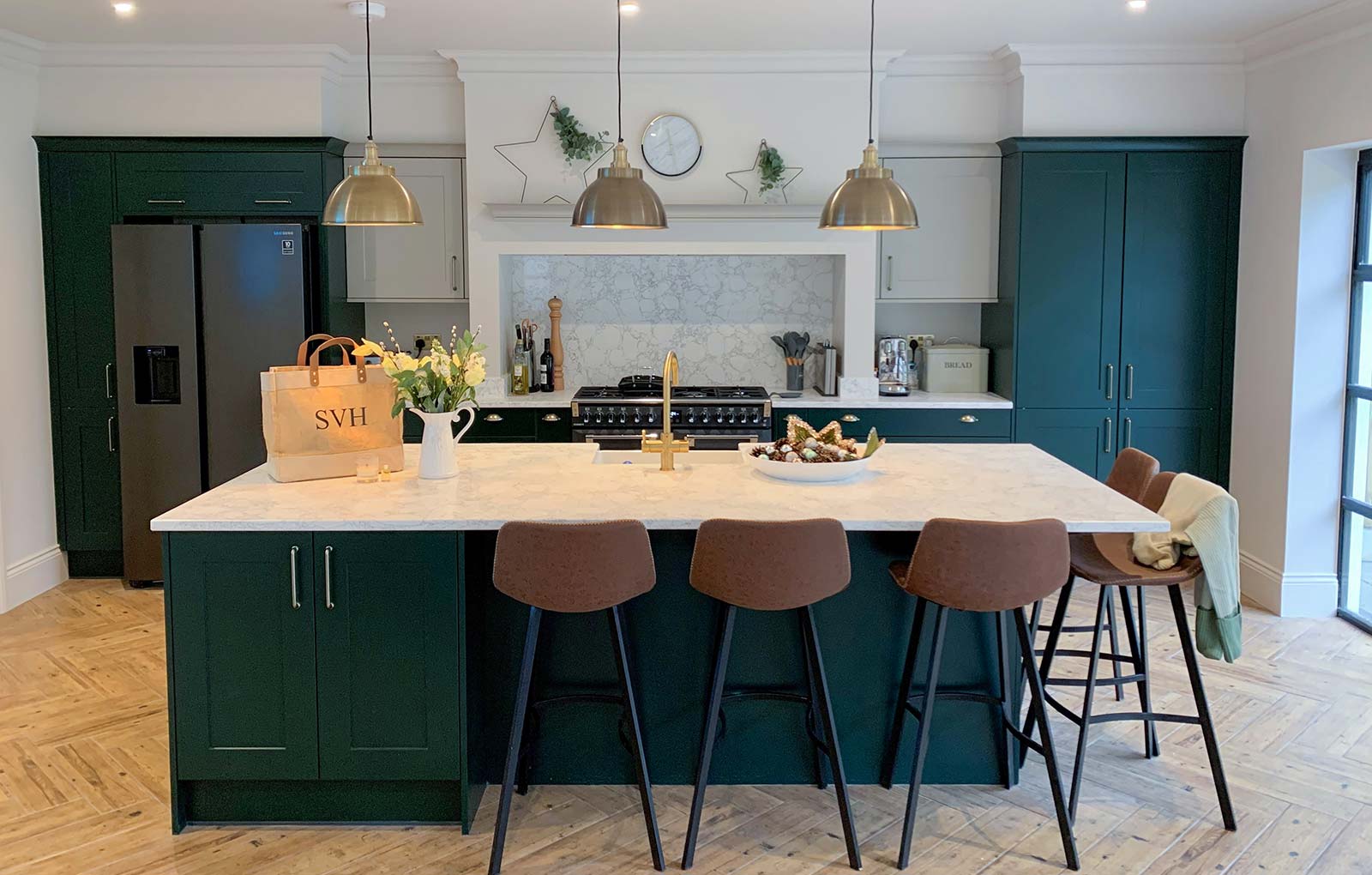 Marlborough Hunter Green
It's more than likely you'll come to your design consultation with a vision for your new kitchen. Knowing what you like and what you don't like is important, but it's also good to have an open mind.
Our customers often have a change of heart when they visit the showroom and view the different colour combinations, textures and storage features. And remember, choosing a new kitchen that reflects your personal style is more important than following the crowd.
Are you ready for your new kitchen?
If your ready to start your new kitchen journey, book your FREE design consultation online today. Our expert desginers have the experience and passion to create a kitchen that works for you.
Book your free design consultation online today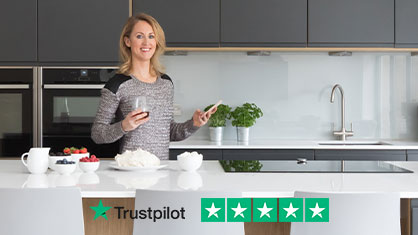 Have fun creating your wishlist, get a free 3D design & quote and talk about Finance Options. We'll give you an amazing experience.
Book now
View our free brochures, magazines and offers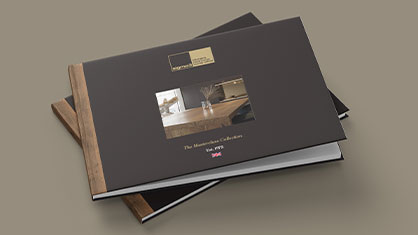 Explore ALL our kitchen and bedroom ranges, plus get exclusive access to our latest offers.
View our brochures
We are here to help you on your kitchen journey