Kitchen Ideas & Inspiration
This elegant shaker kitchen is our real kitchen of the month!
Cardiff West, Ideas & Inspiration / 02 Feb 2021
Our real kitchen of the month is this elegant grey shaker kitchen featuring a large blue kitchen island, designed by Martyn Harris in Cardiff Culverhouse Cross.
This kitchen is from our newest classic kitchen range, Hatfield. Hatfield encompasses a traditional grained painted look, on-trend colours and can be enhanced with stunning classic design features.
This classic kitchen range has been carefully created to bring a luxuriously classic bespoke look without breaking the bank, which is what makes Hatfield so special.
Let's take a closer look at the elements that help bring this beautiful kitchen together.
1- Classic design features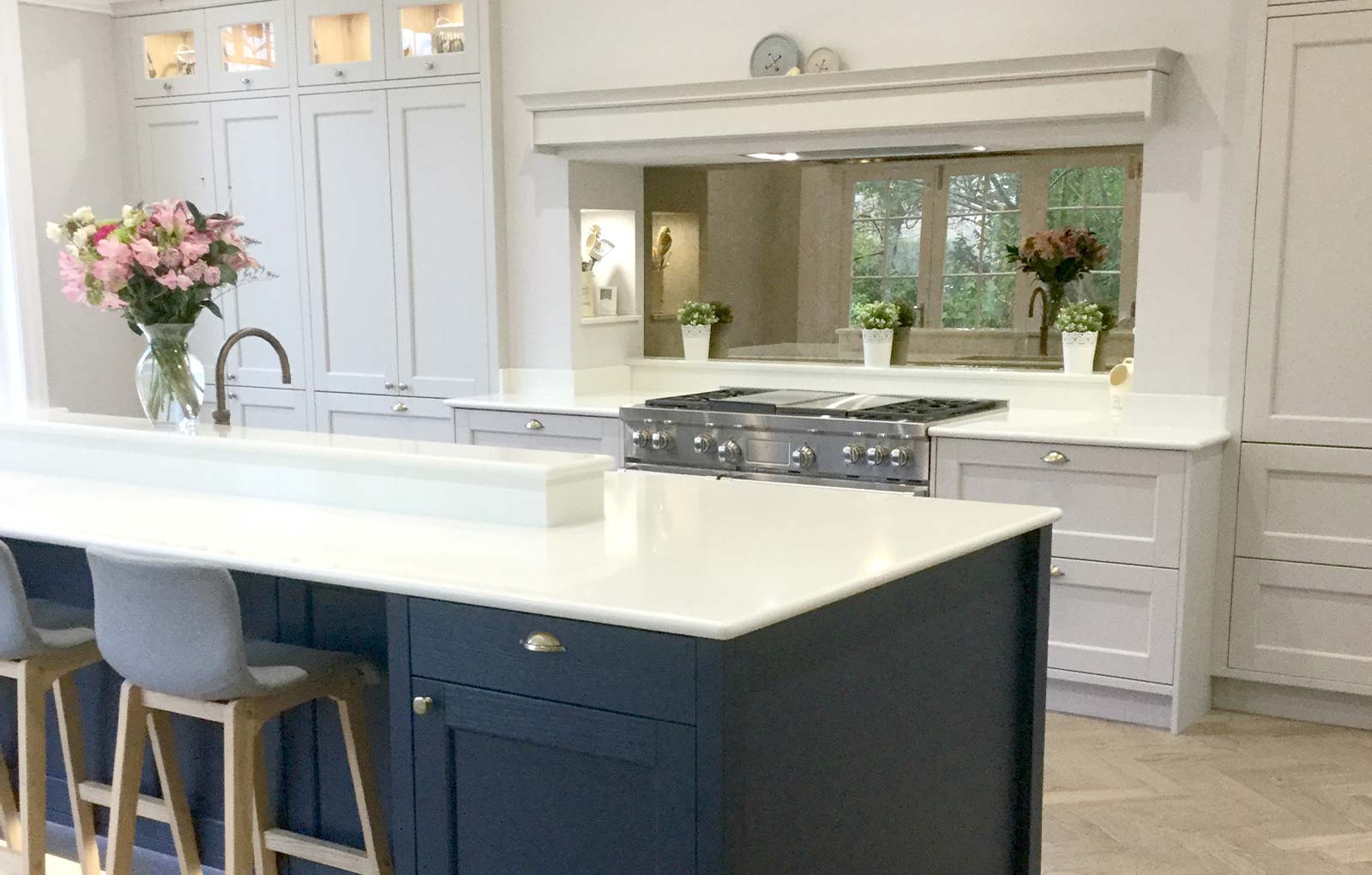 The addition of this classic kitchen mantle helps set this kitchen apart from the rest. Mantles are a stylish way to enhance the classic look and disguise modern looking cooker hoods.
2 - Blue kitchen island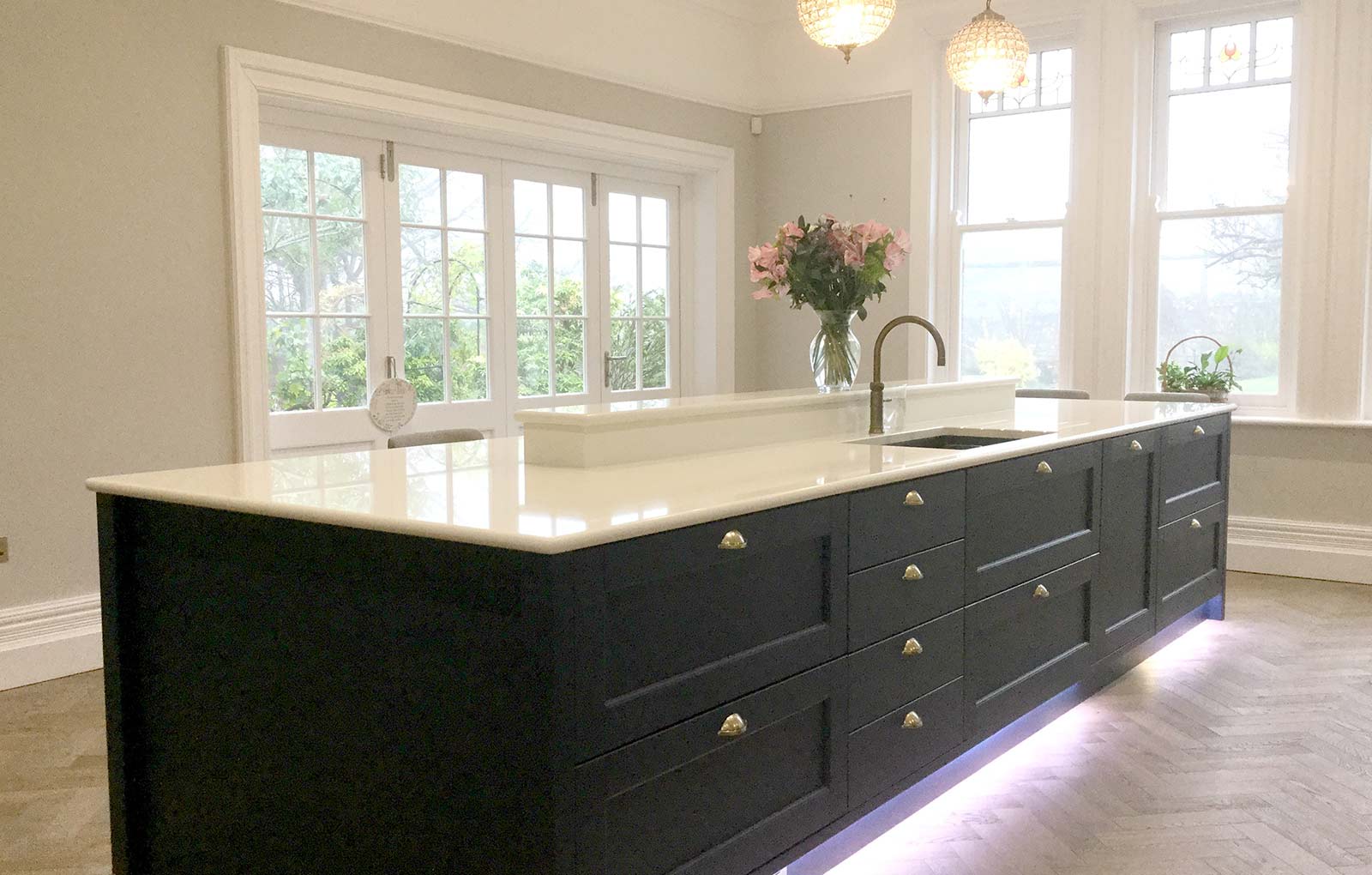 We love how the contrast between the light, delicate Scots Grey and the rich blue Inkwell kitchen island. This kitchen island isn't just a great design statement; it also provides this kitchen with an abundance of prep space, seating and storage.
3 - Classic storage solutions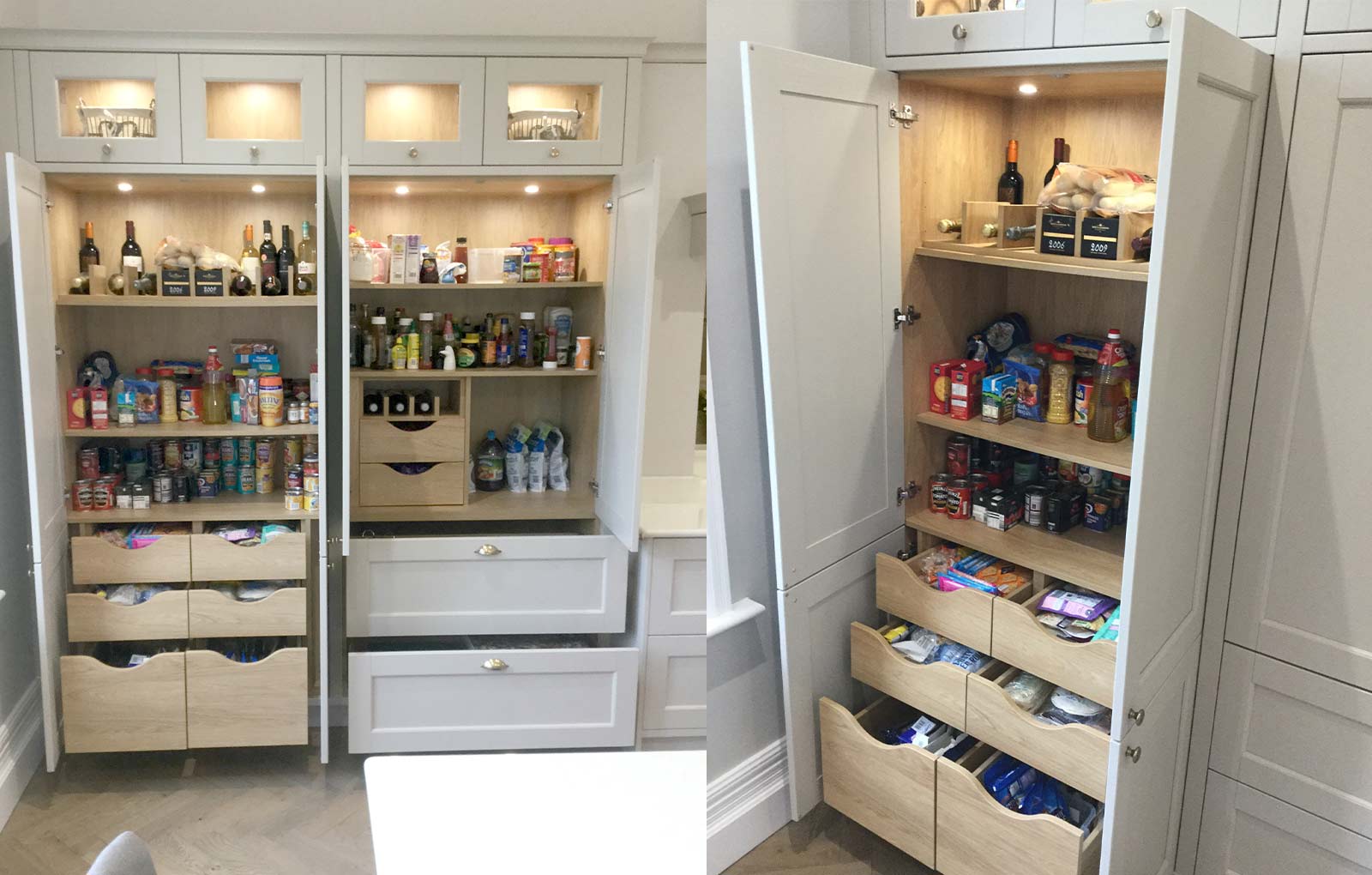 No classic kitchen would be complete without classic storage features. This kitchen incorporates our beloved kitchen pantry, The Hathaway. The Hathaway not only make kitchen organization a breeze, but it also elevates a classic look.
4 - Cup handles
Traditional cup handles are a sure-fire way to enhance classic features in a shaker kitchen and their brushed metallic finish brings a luxury bespoke look. Not only do these handles look good, but they're also practical and easy to use. If you're unsure of what handles will suit your own kitchen, take a look at our kitchen handles guide.
5 - White work surfaces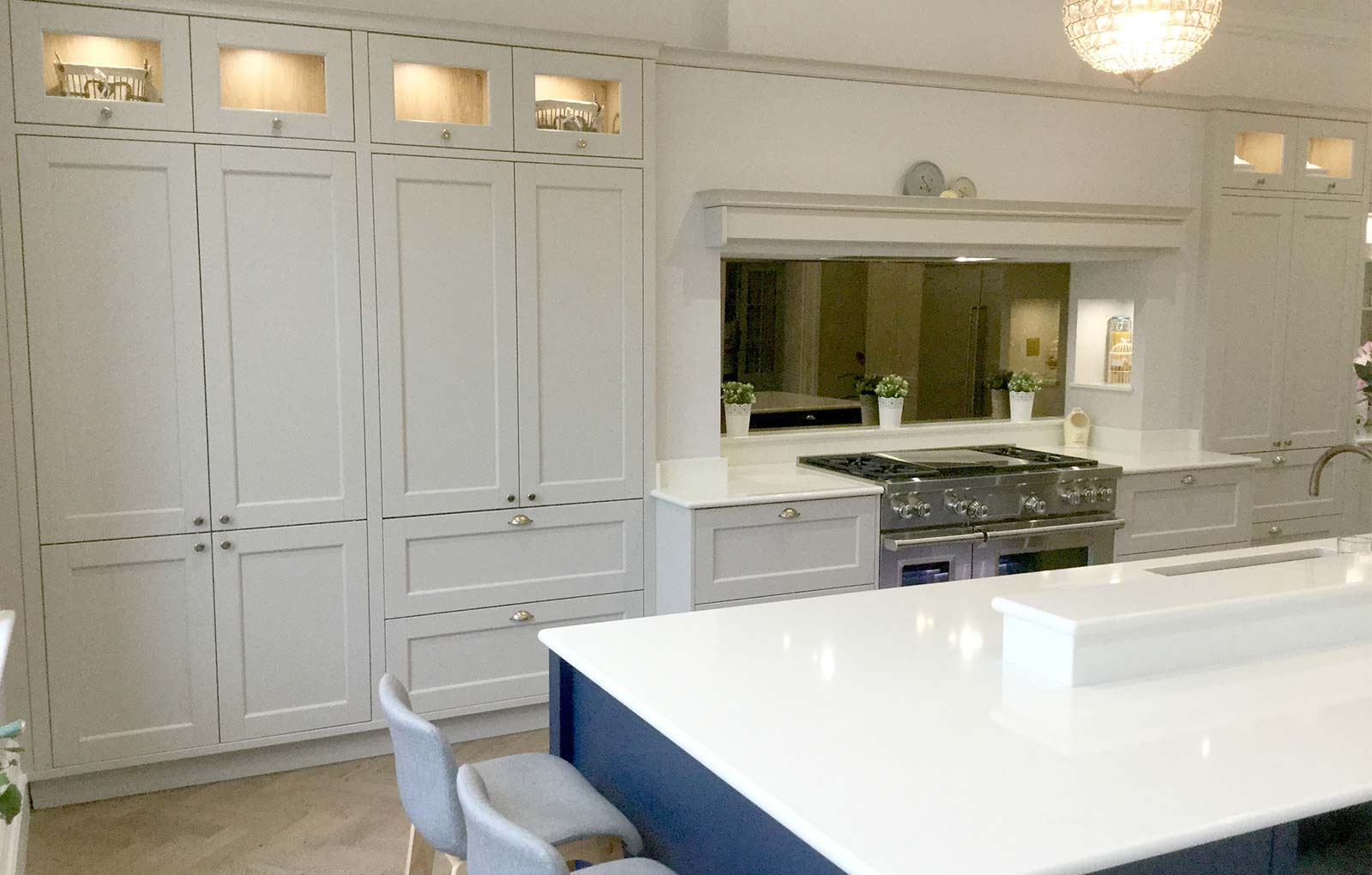 The white surfaces add a crisp, fresh look to this kitchen and complement the Inkwell colour wonderfully. One of the many benefits of classic kitchens is that they work well an array of different worktop types. Take a look at our kitchen worktop guide and find out which worktops suit your own household.
Are you ready to start your kitchen journey?
Whether you desire a classic kitchen or if modern kitchens are more your style, our kitchen designers have the passion and expertise to create the perfect kitchen for you. Book your free no-obligation design appointment online today.
Not ready to speak with us? View our beautiful brochures for more ideas and inspiraiton.
Book your free design consultation online today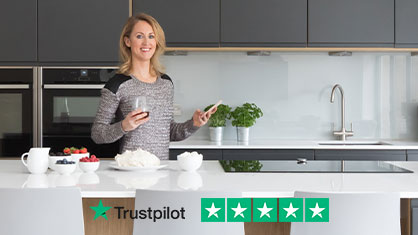 Have fun creating your wishlist, get a free 3D design & quote and talk about Finance Options. We'll give you an amazing experience.
Book now
View our free brochures, magazines and offers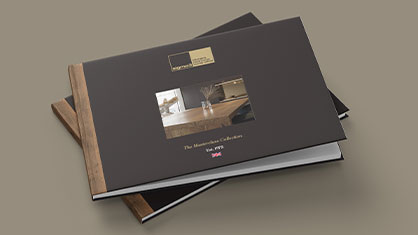 Explore ALL our kitchen and bedroom ranges, plus get exclusive access to our latest offers.
View our brochures
We are here to help you on your kitchen journey