We know what you're thinking… Inkwell isn't a new colour. It's already available in the shaker range, Shelford.
Well yes, you are correct there. However, until now it was only available as a colour for a shaker kitchen. As so many of our lovely customers are opting for a modern style kitchen, we wanted to make sure that we've covered all bases and that your choices in kitchen colours and finishes is second to none. Therefore, we've introduced Inkwell into our modern Sutton and H Line Sutton (Handleless kitchens) range.
Inkwell offers a budget-friendly alternative to our popular Oxford Blue that's associated with some of our more premium kitchen ranges. Inkwell's luxurious deep tones have been so well received in Shelford after we originally introduced it as a colour to the range in November 2018. We hope you will love it just as much in our modern range.
Inkwell has a unique ability to be the bold accent colour in your kitchen when paired with more neutral tones, as well as offering a modest base colour for our textured finishes such as Madoc Boarder Oak and Madoc Mayfield Oak.
We've also offered the added detail of having a birch ply effect edge on all Inkwell kitchen cabinet doors in Sutton and H Line Sutton. This adds another modern dimension to your new kitchen design.
You also have the option to expand this style and look into the rest of your home with our Living Collection of free-standing furniture.
We're sure you've got lots of kitchen ideas and if you feel inspired by Inkwell, or any of our other colours or ranges for that matter, book your free design appointment. Our designers are more than happy to help you discover new ideas or simply transform ideas that you've already collected into a beautiful design, specific to your kitchen space.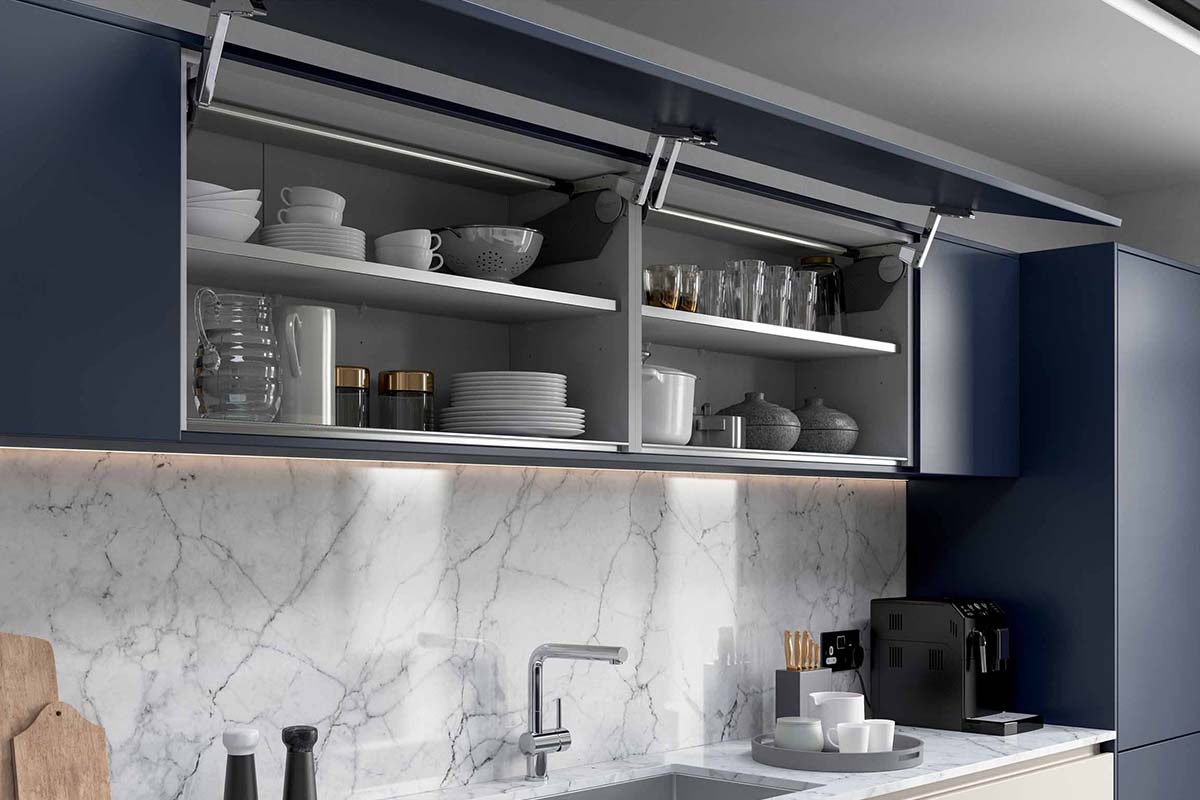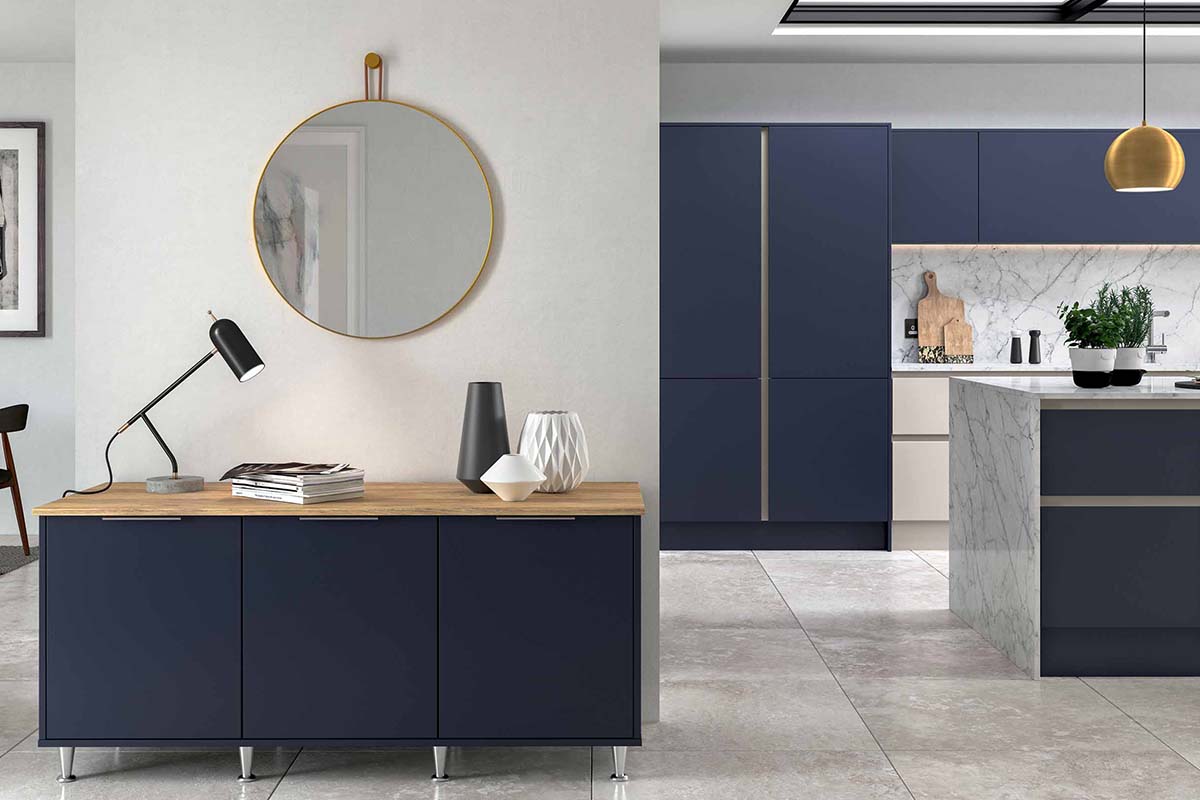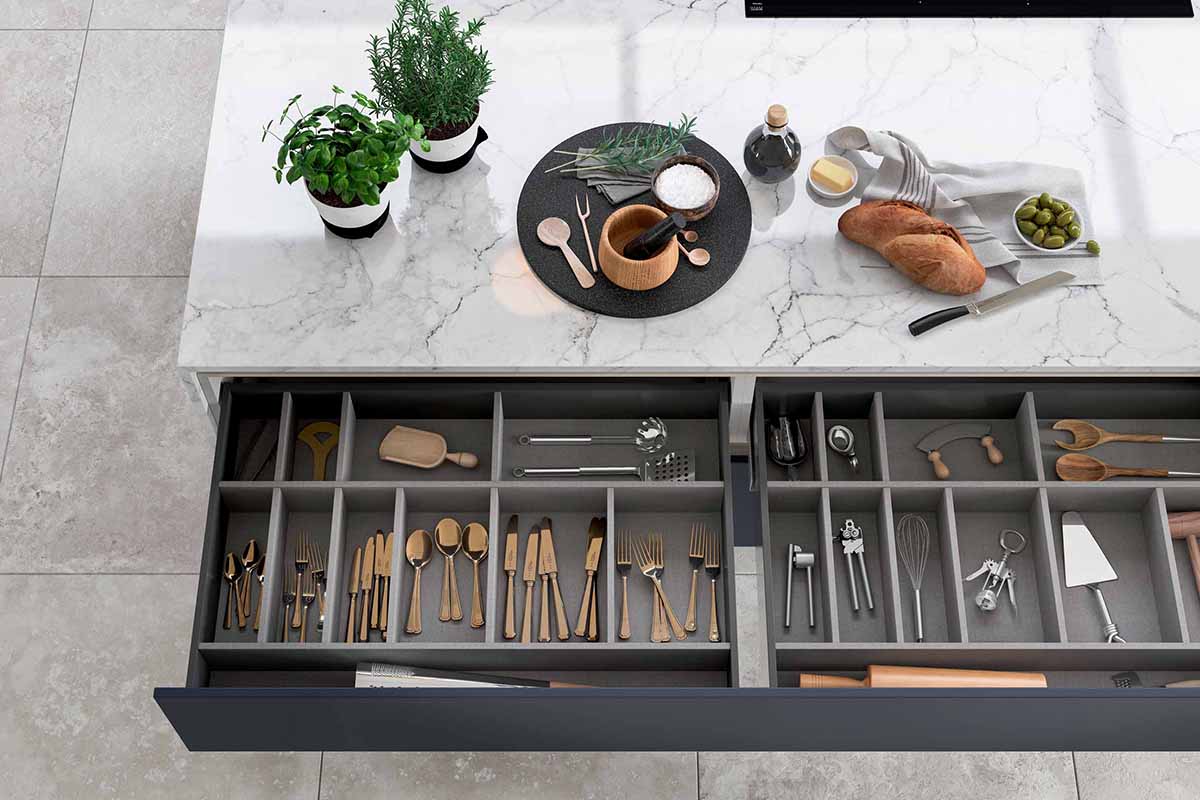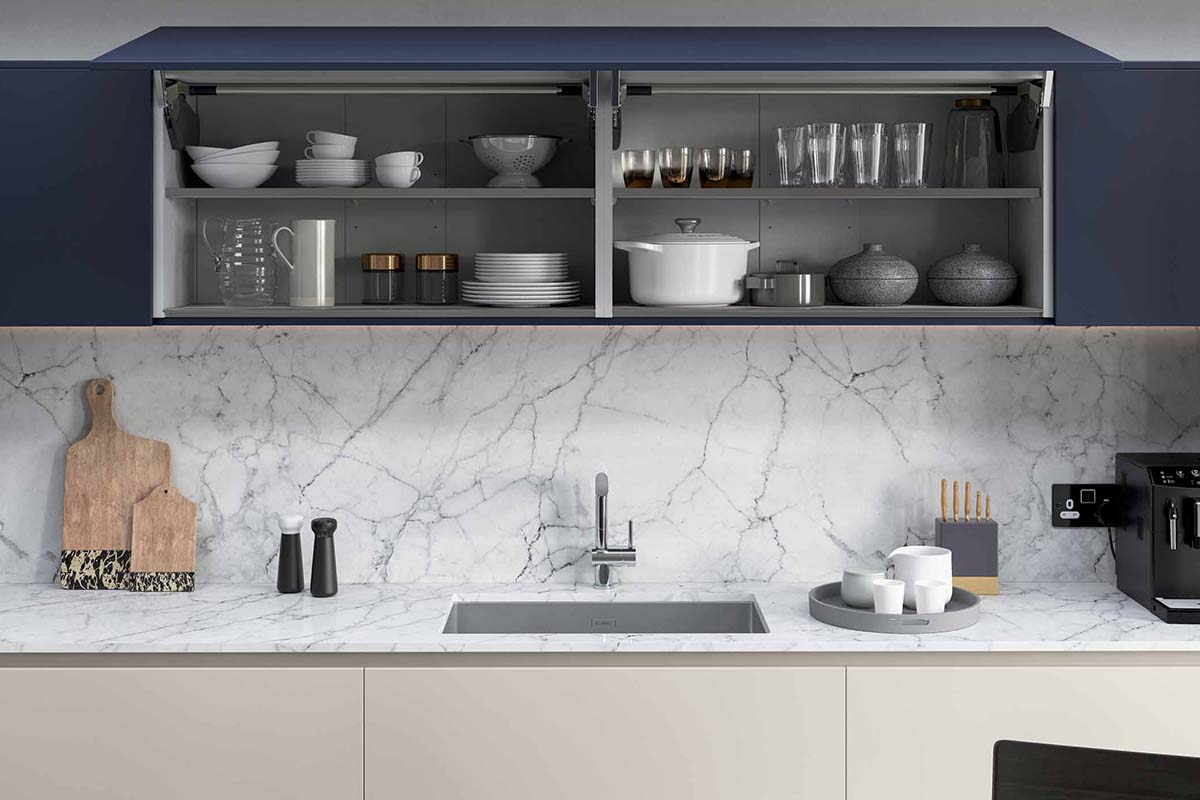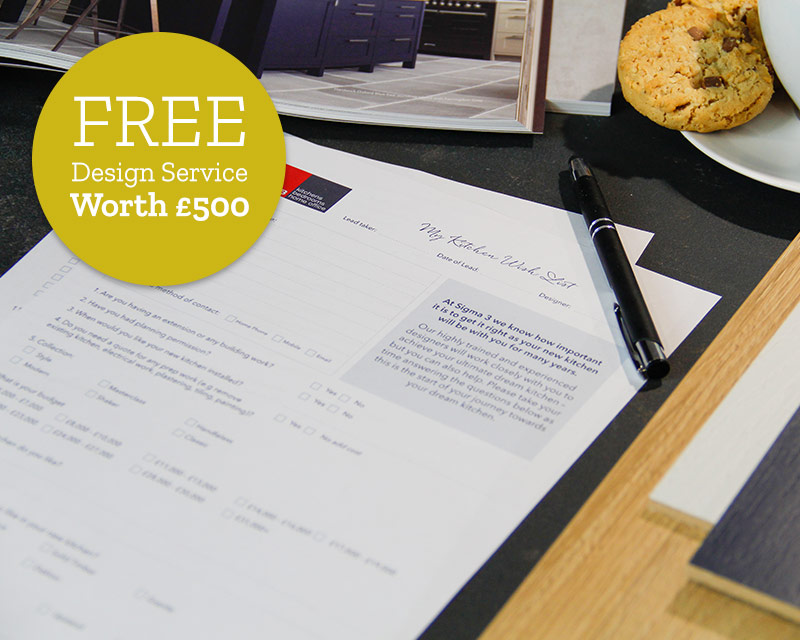 Start your journey with a FREE design appointment
Meet a designer in one of our beautiful showrooms - we can create a fitted kitchen that matches your requirements in terms of design, function and budget.
Book A Free Design Appointment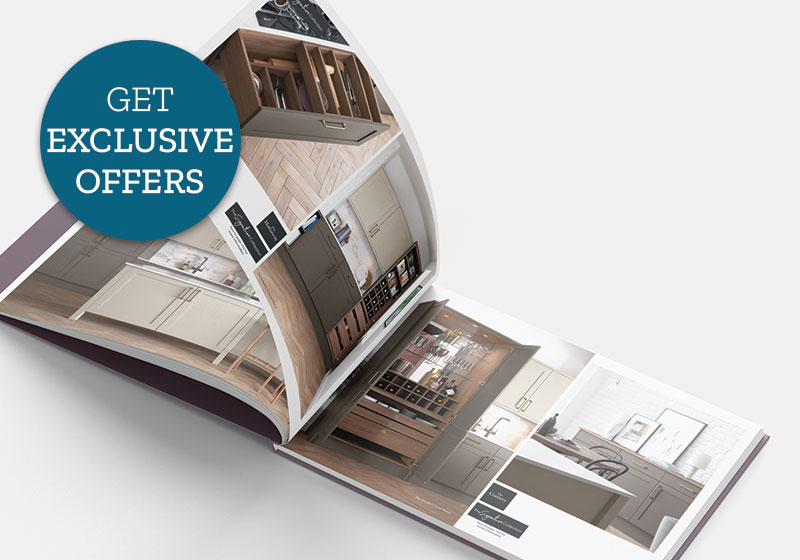 Not ready to visit us just yet?
Then why not take a look at our beautiful selection of free brochures - you'll be able to get your copies in the post, and also get access to exclusive offers!
View Our Free Brochures