Cook Up Some Love
We've collected some romantic, heart-fluttering recipes for Valentines Day. So, put your kitchen to good use and tug on your loved one's heart strings with some spectacular cooking.
Cook up some love
Our Sigma 3 Kitchens are the perfect place to impress your partner this Valentine's Day;
We've collected some romantic, heart-fluttering recipes for the special day from Neff. So, put your kitchen to good use and tug on your loved one's heart strings with some spectacular cooking.
Obviously, we think this meal will taste better when made in a Sigma 3 Kitchen, if you have one ;)
If you don't, you can book a no-obligation, FREE design appointment at your nearest showroom. One of our talented designers will be on hand to chat about your dream kitchen. Show your home some love this Valentine's Day and make your dream kitchen a reality.
Treat the one you love with this three course Valentine's Day feast…
FONDUE AND RAW CRUDITÉS for starters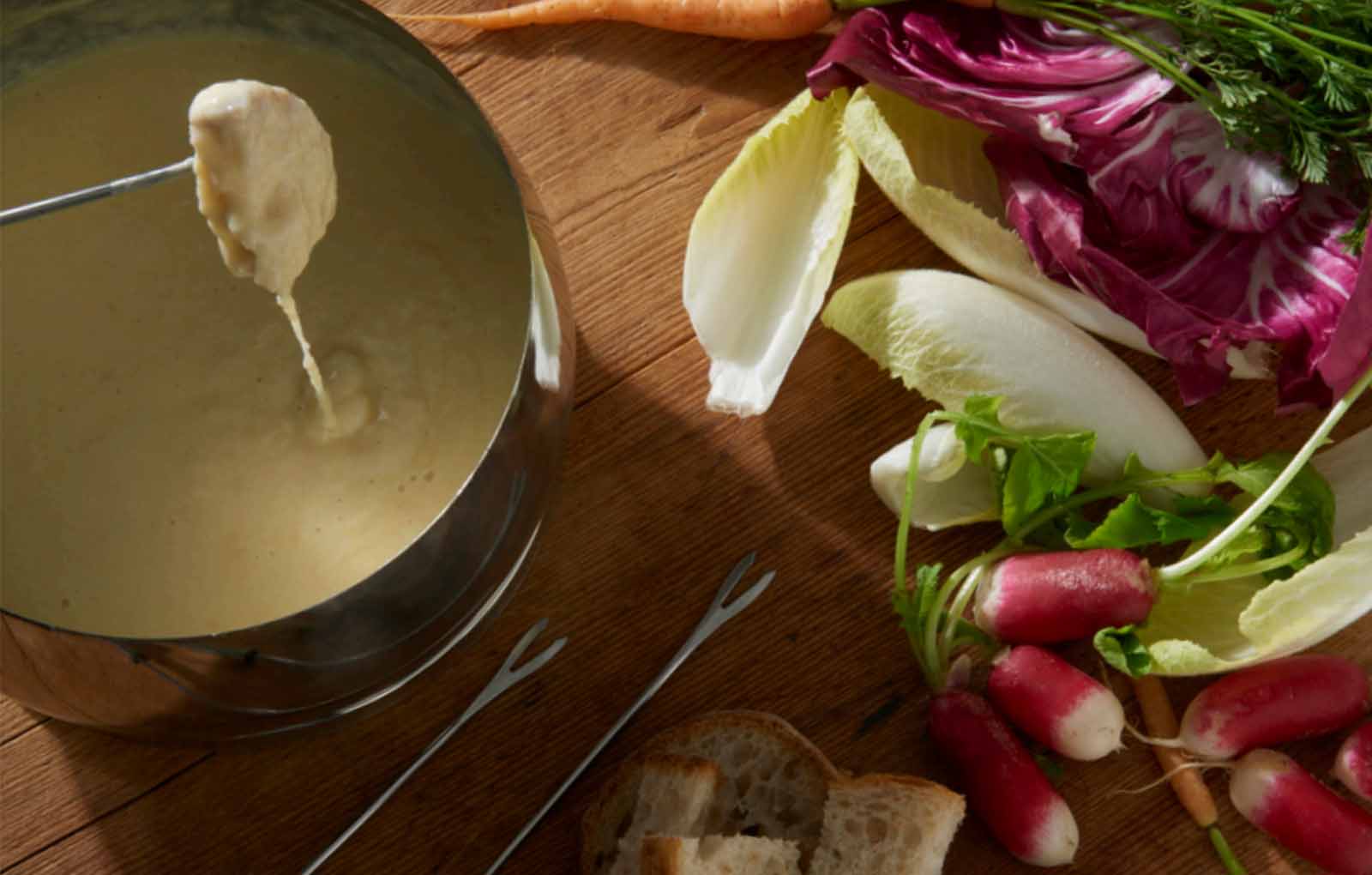 INGREDIENTS
1 clove garlic, halved 350ml white wine
2 tsp lemon juice
270g emmental cheese grated
270g gruyère cheese grated
1.5 tsp cornflour
1.5 tbsp kirsch (optional)
Vegetable and bread cubes to serve
INSTRUCTIONS
Rub the inside of the fondue pot with the halves of garlic.
Add the wine and lemon juice to the pot and heat until boiling. Lower the heat and gradually stir in the cheeses until melted, stirring all the time.
If using kirsch, blend with the cornflour, otherwise use water. Add to the cheese mixture and cook gently until the mixture is smooth - don't let it boil or it will burn.
BEETROOT PESTO PASTA WITH MOZZARELLA AND BASIL for mains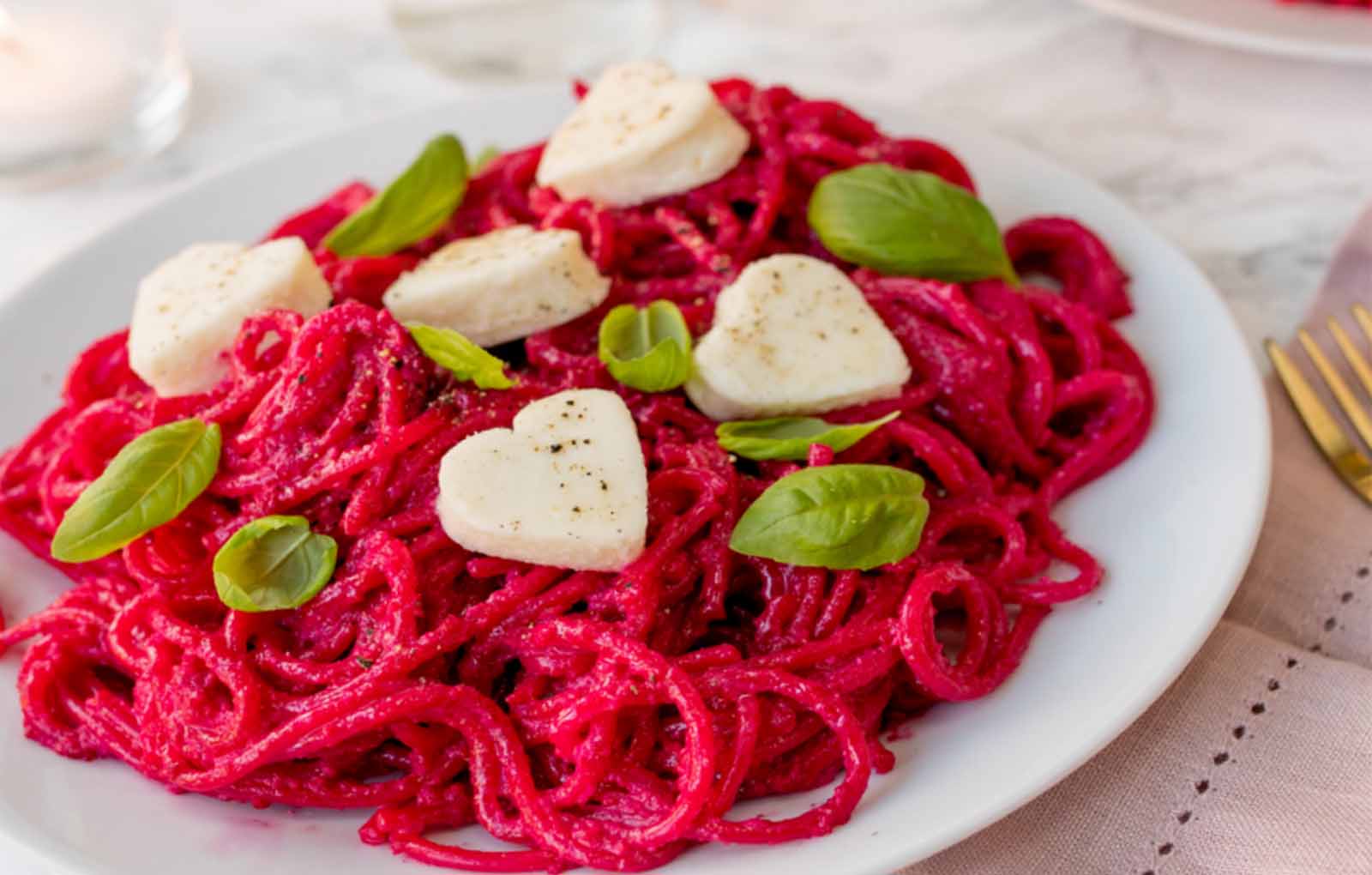 INGREDIENTS
For the beetroot pesto
2 small or 1 large raw beetroot, peeled and chopped into small chunks
2 cloves of garlic, peeled and minced
30g pine nuts
7 tbsp olive oil
50g parmesan, finely Grated
Juice of half a lemon
¼ tsp salt
¼ tsp freshly ground black pepper
Also
125g spaghetti
100g Mozzarella, sliced into 1 cm thick slices
Small bunch fresh basil
INSTRUCTIONS
Pre heat the steam oven to 100°C.
Place the beetroot in a single layer onto a small perforated gastronorm tray with small solid tray beneath. Place in the oven and cook for 30 minutes until tender. Remove and allow to cool slightly.
Place the cooked beetroot in a blender or mini food processor along with the garlic and pine nuts. Pulse until combined. Add in oil, parmesan and half of the lemon juice, salt and pepper. Pulse again, then taste. Add more lemon juice, salt and pepper if needed.
Cook the spaghetti in boiling water until al dente – about 10 minutes.
Whilst the spaghetti is cooking, place the mozzarella slices onto a chopping board and cut out small heart shapes using a cookie cutter.
Once the pasta is cooked, drain, reserving a cup of the cooking water. Toss the spaghetti together with the beetroot pesto. Add a little of the reserved pasta water if it needs loosening up a little.
Divide the pasta between 2 plates and top with the mozzarella hearts. Decorate with basil leaves before serving.
RASPBERRY MACAROONS for desert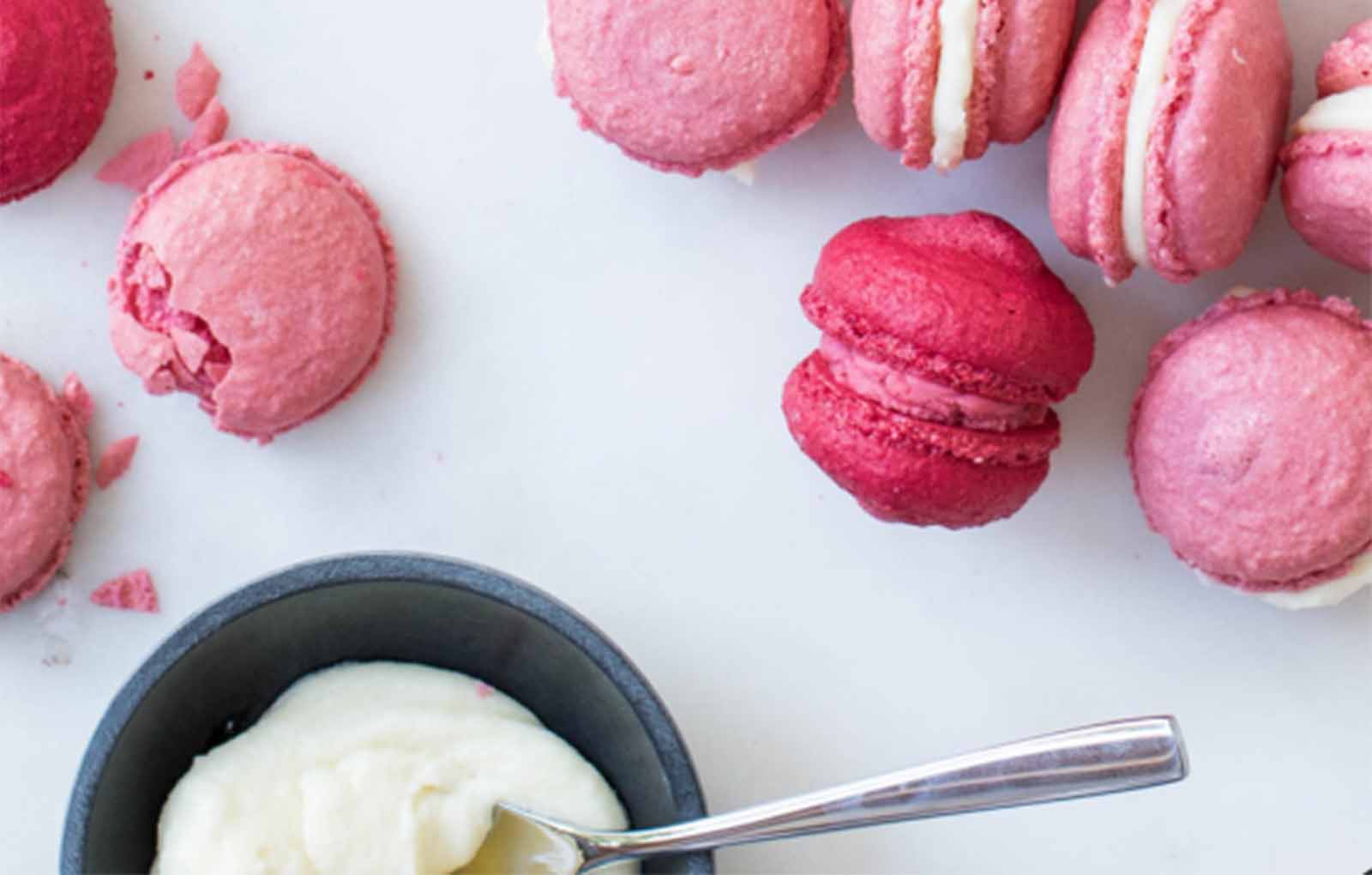 INGREDIENTS
110g egg whites
75g caster sugar
125g ground almonds
175g icing sugar
FILLING:
125g white chocolate
125g Mascarpone
50g fresh raspberries
1tbsp icing sugar
½ tsp lemon juice
1 tsp raspberry syrup
METHOD
Whisk the egg whites till soft peaks using an electric hand whisk; slowly add the caster sugar, a third at a time, until smooth and glossy.
Add the food colouring to preference of colour - be generous as colour will fade in the oven.
Sift the icing sugar and ground almonds, little at a time, into the mixture folding in with a spatula.
Line a universal tray with baking paper, place mixture into a piping bag and pipe small rounds approx. 3cm in diameter (bite size).
Gently tap the universal tray on to the surface to knock out any air bubbles. 6. Set aside for 30 minutes and turn on the oven with 10 minutes remaining.
Blitz the raspberries to a puree and add the icing sugar - pass through a fine sieve, stir in the lemon juice and raspberry syrup.
In a small saucepan, melt the chocolate and allow to cool slightly before adding to the mascarpone and raspberry puree. Mix together and use to fill a piping bag. Set aside in a fridge ready for piping.
Place macaroons in the oven on CircoTherm® 130°C for 10-13 minutes.
Once macaroons have cooled pipe a small amount of the filling on half the macaroons and sandwich together with the other half
---
Enjoy and happy Valentine's Day from the team at Sigma 3 Kitchens.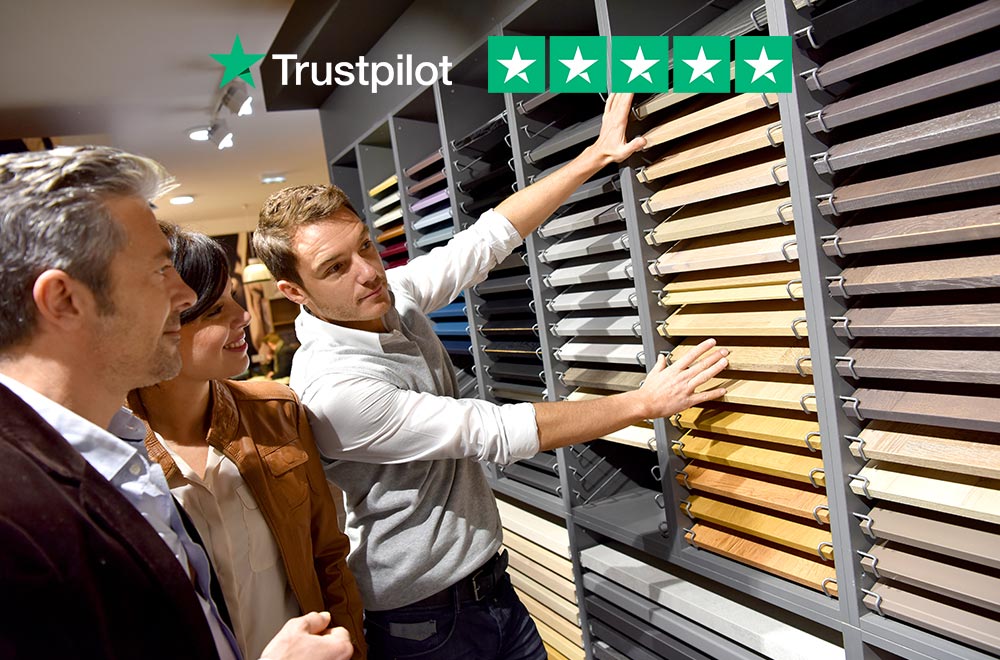 Book your free design appointment
Our expert designers will be on hand to design a your dream - a kitchen that perfectly meets your needs, lifestyle and budget.
Book your free no-obligation design appointment online today or pop in to your nearest showroom.
*Terms and conditions apply. While stocks last. Please ask in-store for details. Offers end 3rd February 2019.
Authorised and regulated by the Financial Conduct Authority
*Credit is subject to status and affordability. Sigma 3 Kitchens Ltd, Llantrisant Business Park, Llantrisant, South Wales, CF72 8LF, FRN: 702623 is a credit broker and is authorised and regulated by the Financial Conduct Authority. Credit is provided by a panel of lenders with whom we have a commercial relationships (so we cannot provide independent advice).