Cleaning Your Kitchen in 5 Easy Steps
Spring is finally here, which means there are no excuses for getting your kitchen gleaming. With all of us spending more time at home, there is no time like the present to get scrubbing!
Your first port of call is to gather up all the unnecessary items that have made a new home for themselves in your kitchen. By removing any miscellaneous goods, you will have a better starting point for the deep clean.
1. The Worktops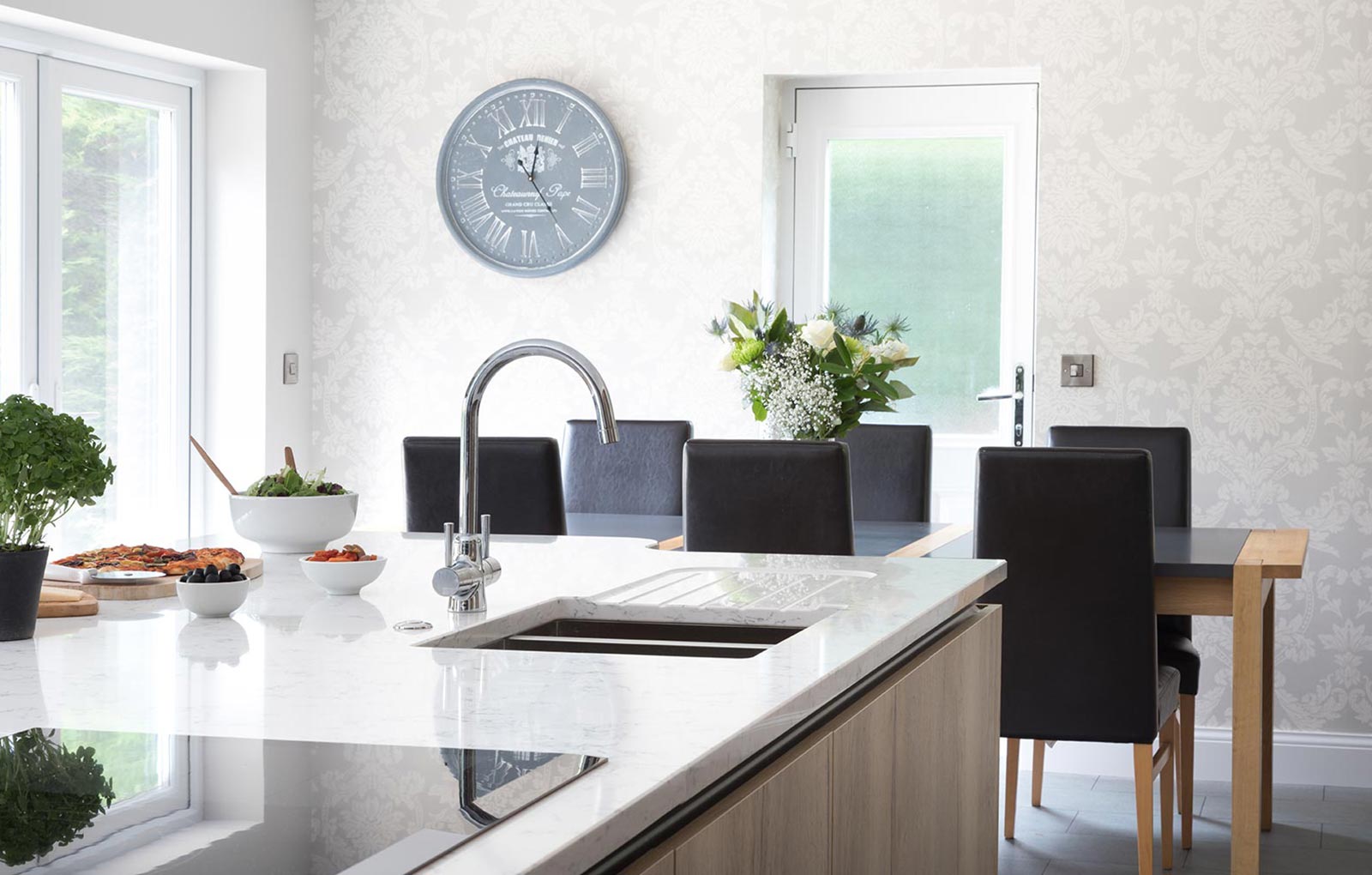 Start by cleaning all of your worktops. We would always suggest that you consult the cleaning guidelines for your own worktop as they can differ; a real wood worktop could vary quite significantly to a stone worktop. Once you have your chosen cleaning product – you can get to work!
2. The Appliances
We know that cleaning large kitchen appliances can seem like an overwhelming task, whether it is your fridge, freezer, oven or cooker hood, we have some super handy hacks to help you out.
Begin with your oven. Using your chosen oven cleaner, apply over the entirety of your appliance and leave to work its magic. You can come back to this later on.
When tackling your fridge and freezer, the first job is to remove all the items that you currently have in there. Sort and discard any unwanted items that may have passed their best before date. Now that the fridge, or freezer, is empty, grab a bowl of hot, soapy water and clean all the internal elements. You may need to remove some of the shelves to really get them gleaming. Once you are happy with your cleaning, you can place everything back on its rightful shelf.
3. Small Appliances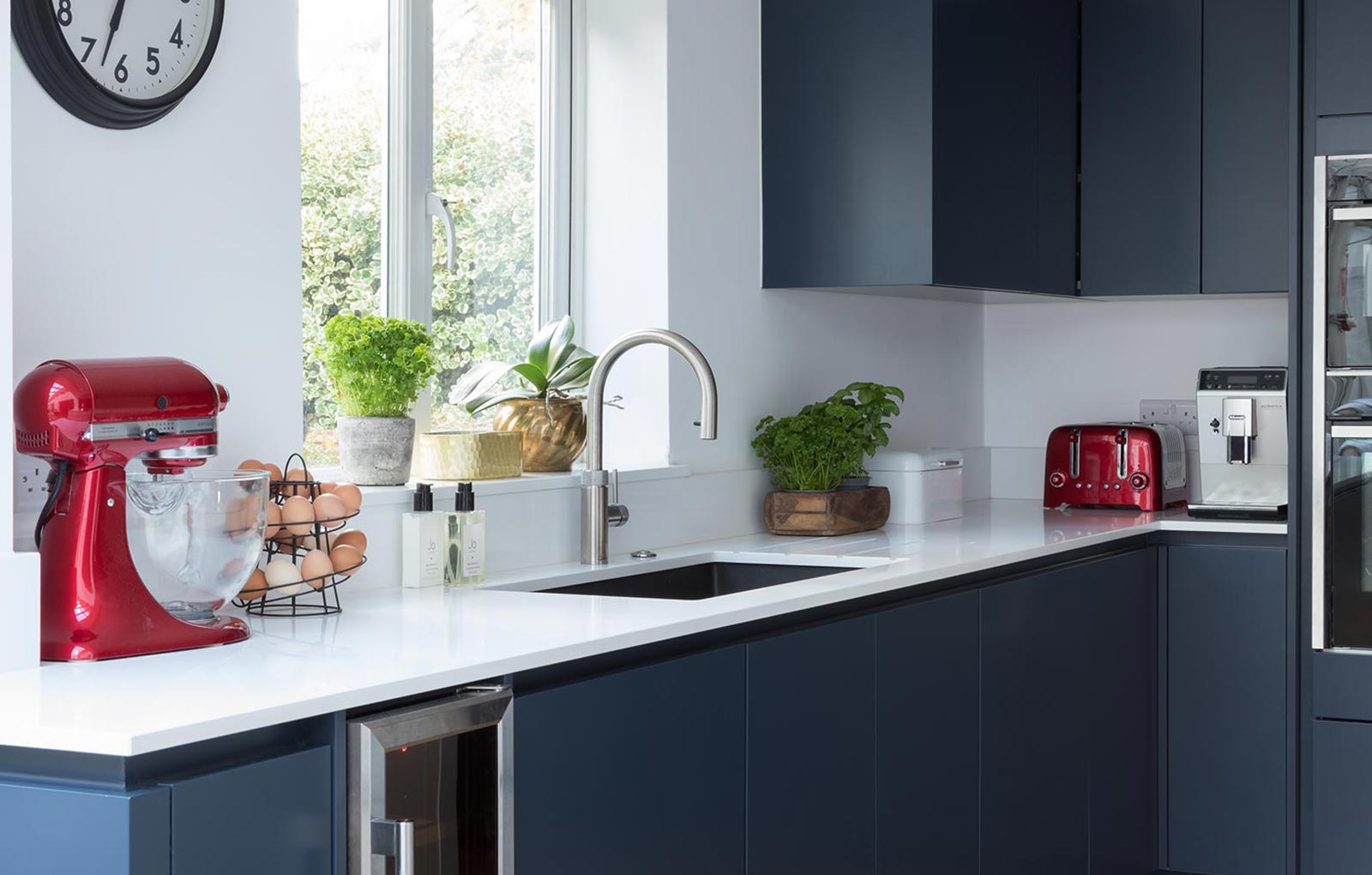 A little elbow grease may be required with your small appliances. Your toaster, kettle and microwave are some of the most used appliances within your kitchen, so some extra time will be needed to get them looking as good as new.
Our top tips for cleaning your microwave:
If you have hardened spills within the microwave, add a cup of water and turn the appliance on until the water boils – the steam that is created should loosen the dried on spills
Remove any unwanted smells by adding lemon juice and boiling
4. The Cupboards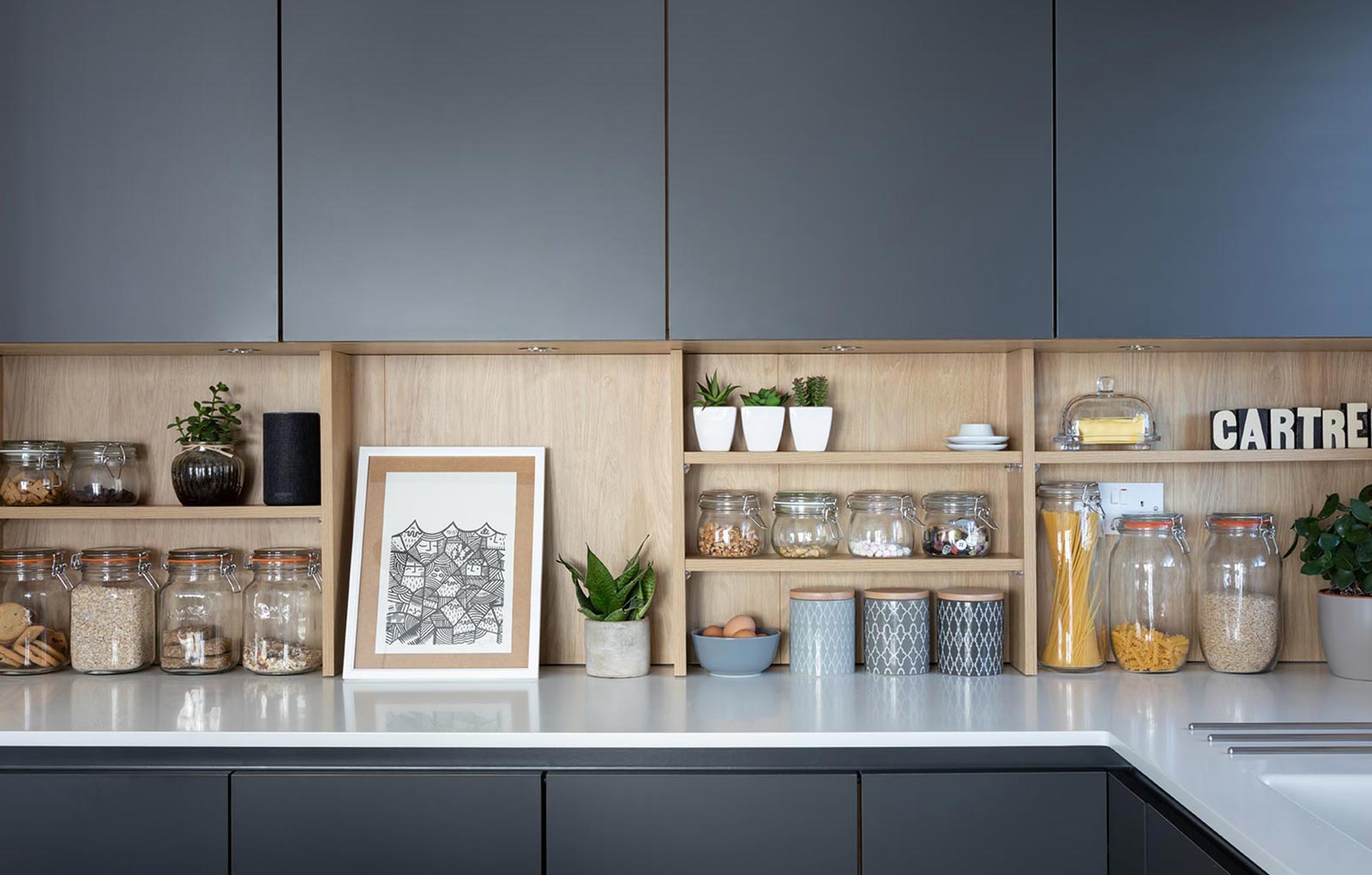 We all have that one cupboard that has accumulated out-of-date cans, tins and jars. Now is the time to take everything out, reassess what is needed and prioritise an order of what you use the most. While all the items are out of your cupboards, use some hot, soapy water and wipe every surface. Then dry with a clean, soft cloth.
Our top tips for re-organising your cupboards:
Put all the items in an order that means things can be easily reached and seen
Discard of any packaging that is not required
5. The Floors
You have reached the last step of cleaning your kitchen! Cleaning your floors will leave your room looking and smelling its very best! When cleaning your floors, we recommend you start with a brush and then move onto mopping. You may need to get onto your hands and knees to get to any corners than may be missed by a mop.
Feeling inspired?


Book your free design consultation with confidence.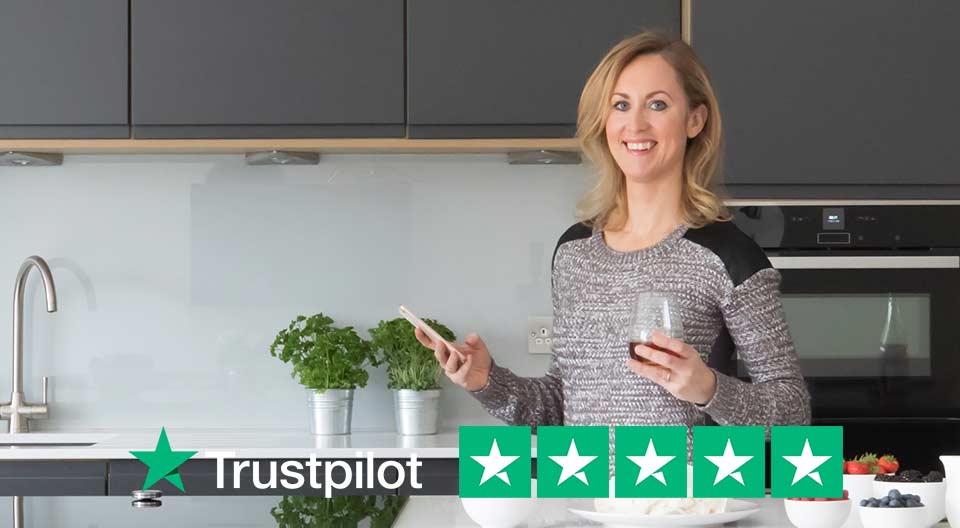 Get a 3D design & quote
Flexible Finance Options
We'll give you an amazing experience
Free Design Package Worth £500
Not ready to visit us just yet? Then take a look at our beautiful selection of brochures.
Are you looking for even more inspiration?
Explore the latest Real Kitchens designed and installed by our expert kitchen designers.
View Real Kitchens