Kitchen Ideas & Inspiration
10 Tips to Bring Spring into your Home
Wave goodbye to winter and welcome in spring with our top tips to bring spring into your home.
Flower power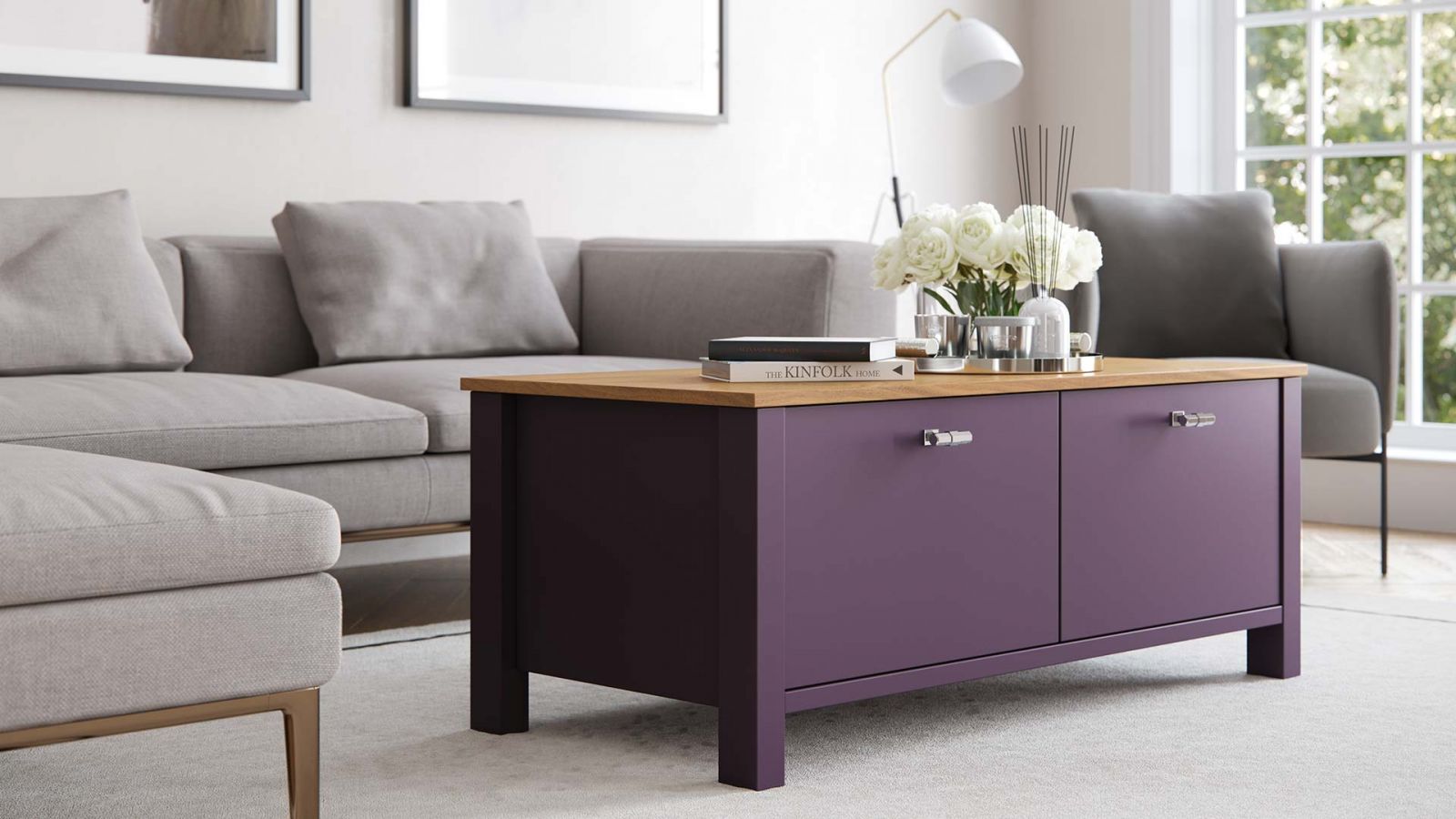 Nothing says 'spring is here!' like a beautiful bunch of fresh cut flowers in the home. Brighten up your kitchen, bedroom or living area in your home with a vase of elegant flowers or a flowering plant. Things like tulips, lilac, freesia and iris are just perfect for this time of year. The flowers in this picture beautifully compliment the free standing furniture from The Living Collection.
Candles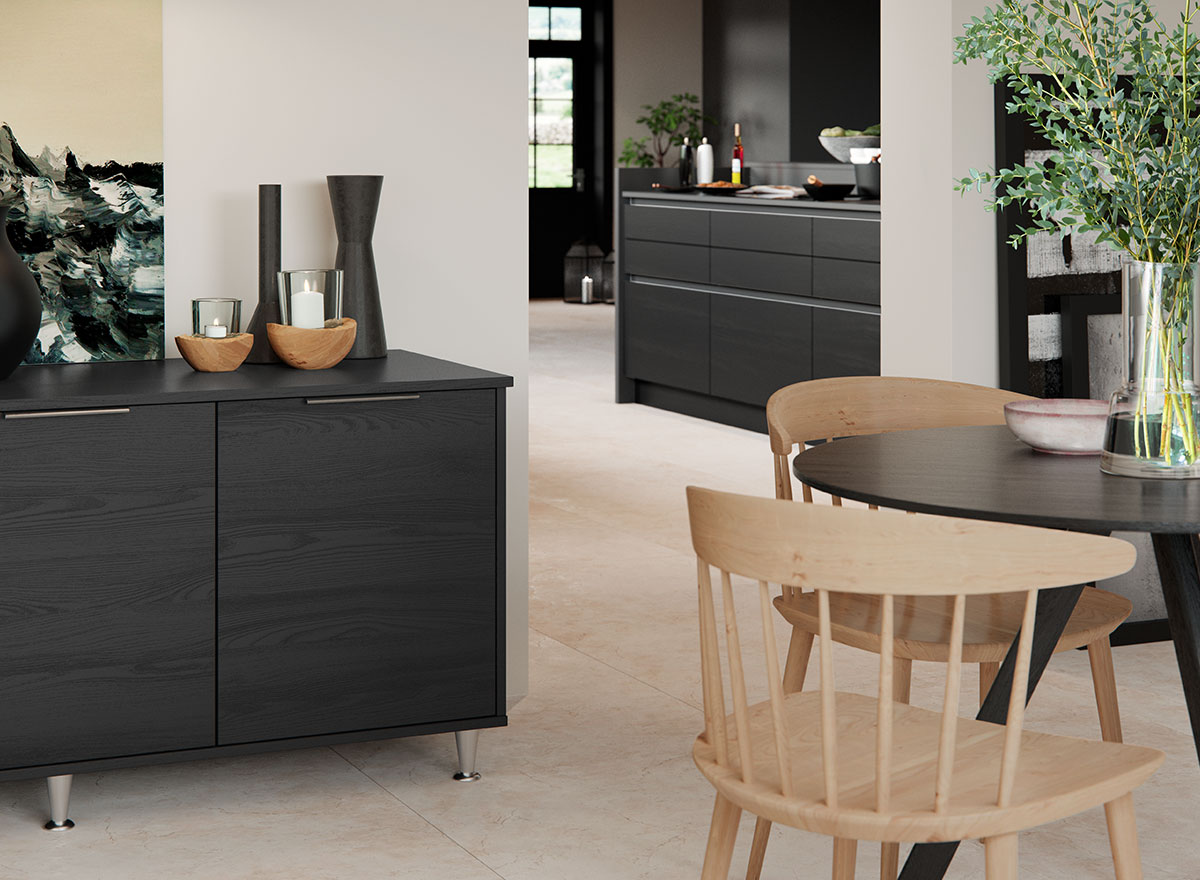 There are so many different scented candles on the market these days and adding a few to your home can make a big difference to its feel. Go for fresh scents for spring time such as clean linen scented candles. Alternatively you could choose citrus smelling candles like lemons and oranges to complement the spring season as well.
Feed the birds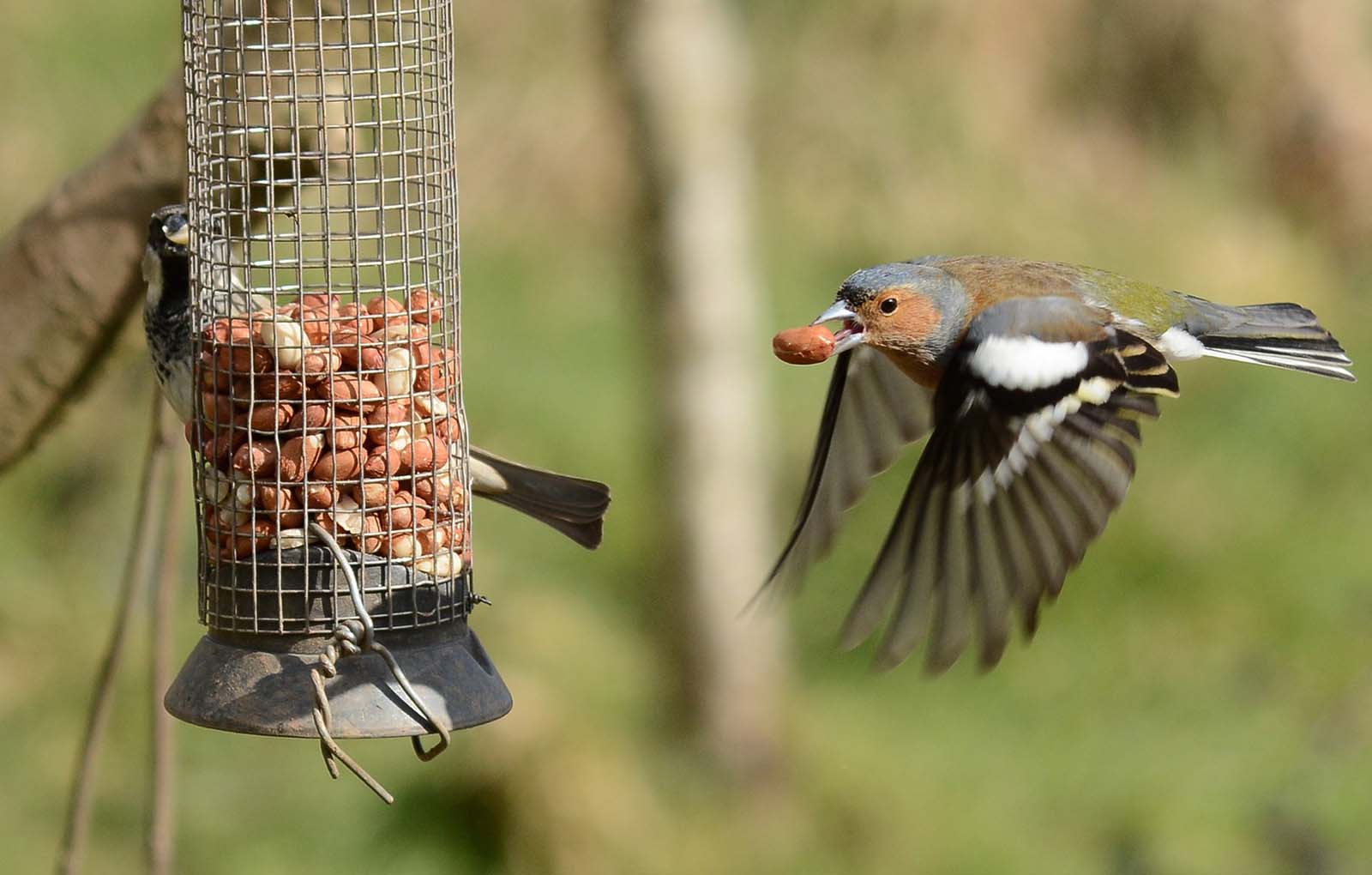 Spring is a great time to admire wildlife and a brilliant way to do this from the comfort of your own home is to add a bird feeder outside your kitchen window. Now, we know you don't need more reasons to spend even more time in a Sigma 3 Kitchen, but watching the birds flutter around outside as you cook up a spring time feast is sure to put a smile on your face and have you embrace the spring season.
Get growing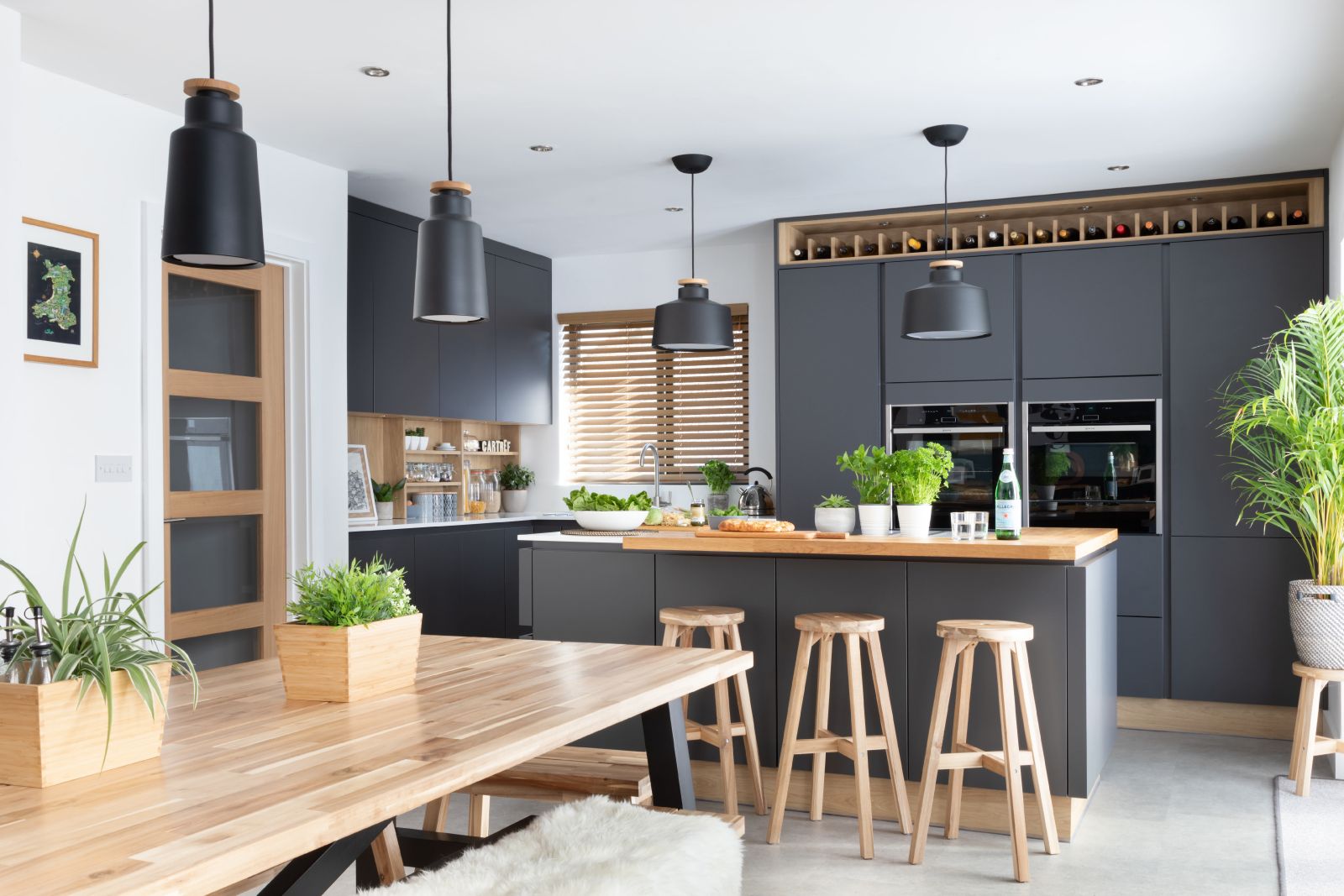 There has never been a better time to start a mini, indoor herb garden than when spring starts to appear. Coriander, thyme and basil are all great ones to start with and you will always have fresh ingredients to cook with. They also make for a great decoration on a windowsill or hanging in baskets in the corner of your kitchen. This beautiful kitchen belongs to Lisa Davies. Find out more about her Sigma 3 kitchen design here.
Splash the colours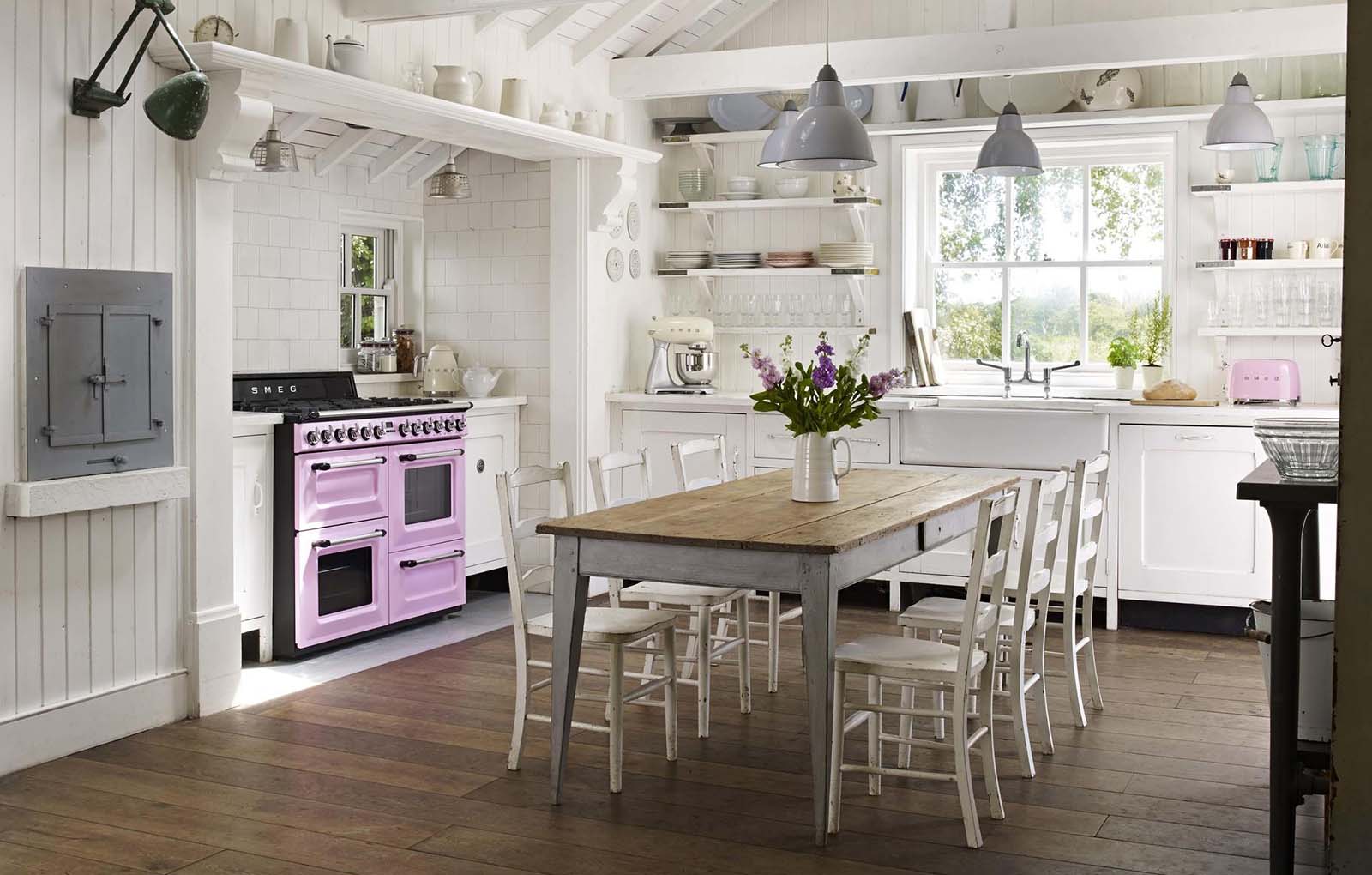 Quite often, spring is associated with pastel colours such as soft pink, light azure, creamy mint and whimsy yellow. You can easily add these into your kitchen by placing accents of these colours throughout your kitchen with different utensils like a mixing bowl, tea towels, tea and coffee jars and popping pastel coloured cups and plates on display with open shelving.
Cook with seasonal foods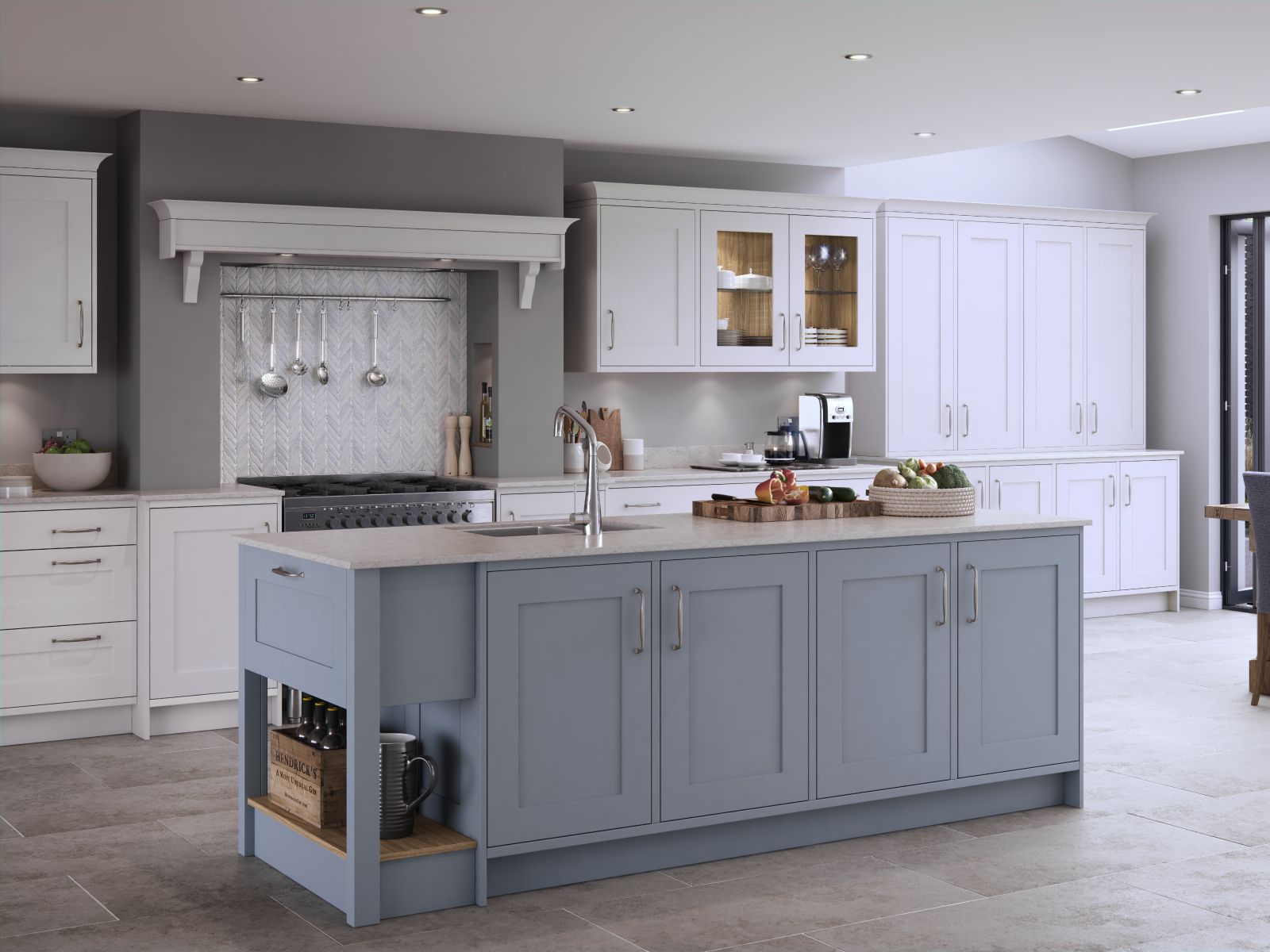 Make the most of the spring season and have a browse at what interesting meals you can make in your kitchen with vegetables and other foods that are in season during this time of year. Rhubarb, cabbage, new potatoes and purple sprouting broccoli are just a few to get your taste buds tingling. Have a browse of our recipe blog posts for some inspiration.
Spring clean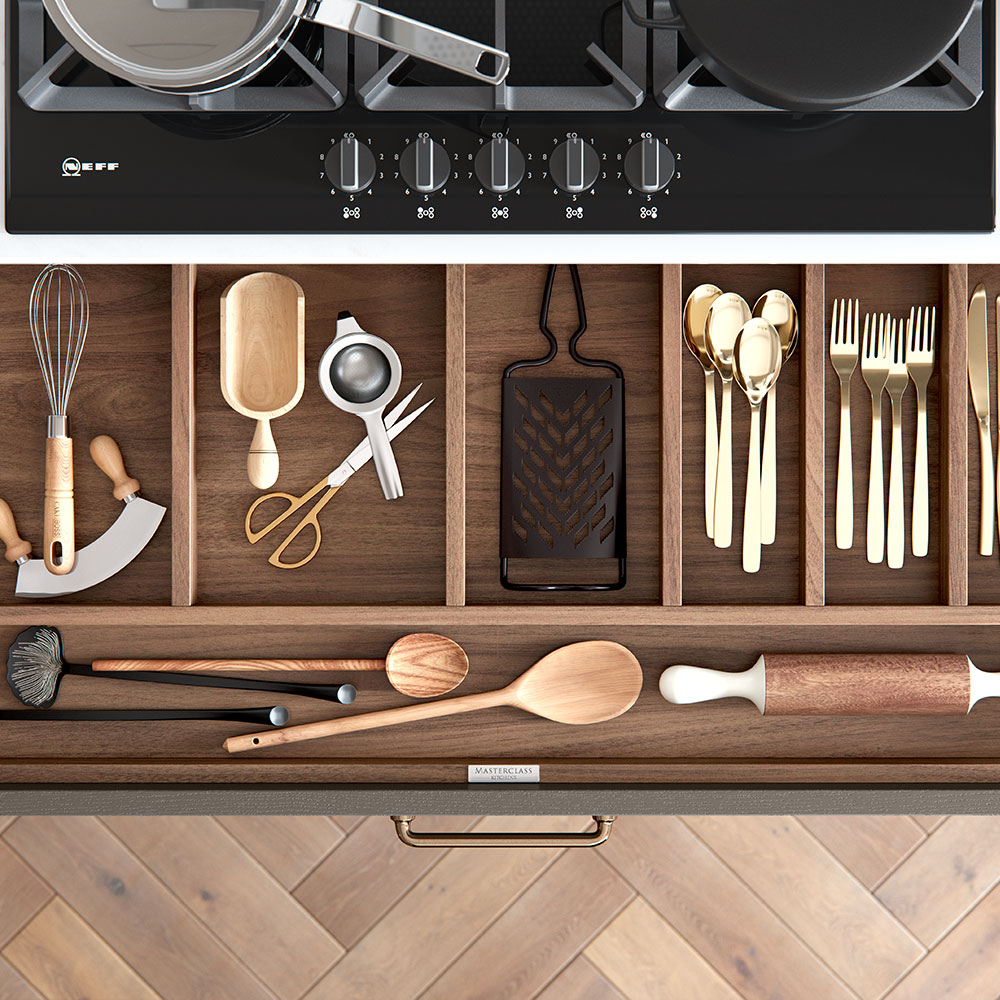 Get your kitchen ready to cook up a seasonal storm with a spring clean! Speed-clean your fridge, rummage through your cupboards and throw away any broken utensils, or out of date products and wipe down all the surfaces. Our drawer options make it super easy for your to keep all your utensils in order, all the time.
Go green for spring
Start your own compost heap from kitchen scraps, get your recycling under wraps, be aware of your energy usage and where you could save and minimise your water usage. Things like only boiling the amount of water you need in your kettle is brilliant for saving energy (including a few pennies for your pocket too) and being water-wise. Our VelaBin will make light work of your kitchen waste and make it easy for your to seperate waste that can be used on a compost heap. The VelaBin features an efficient carbon bio filter lid that prevents any unwanted oders from escaping and is part of The Signature Collection.
Fruit bowls on display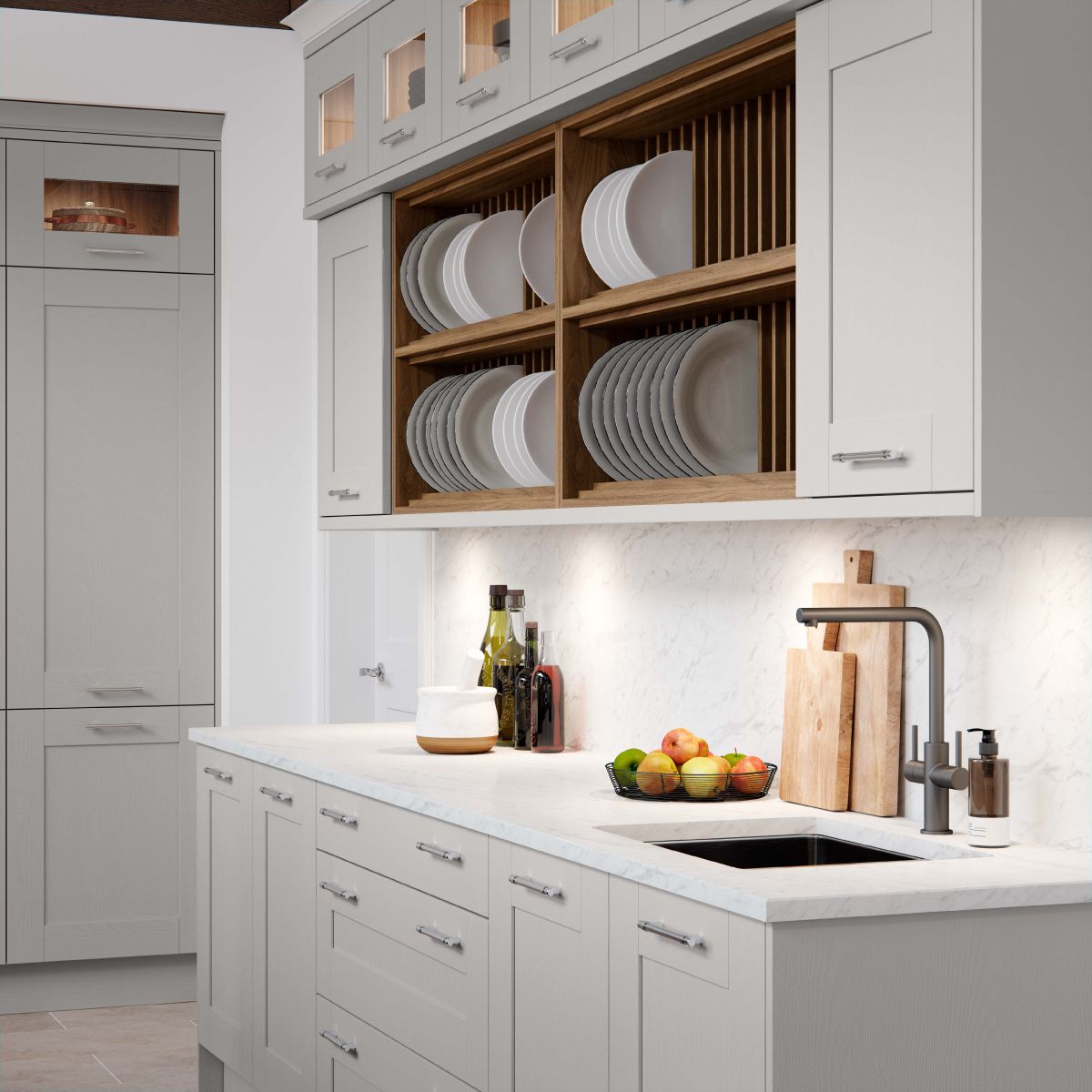 As well as being a healthy snack ready for the taking, a fruit bowl on display will also bring a splash of colour to your kitchen. Use season appropriate fruit such as gooseberries, bananas, grapefruit and pomegranate to embrace spring.
Spring wreath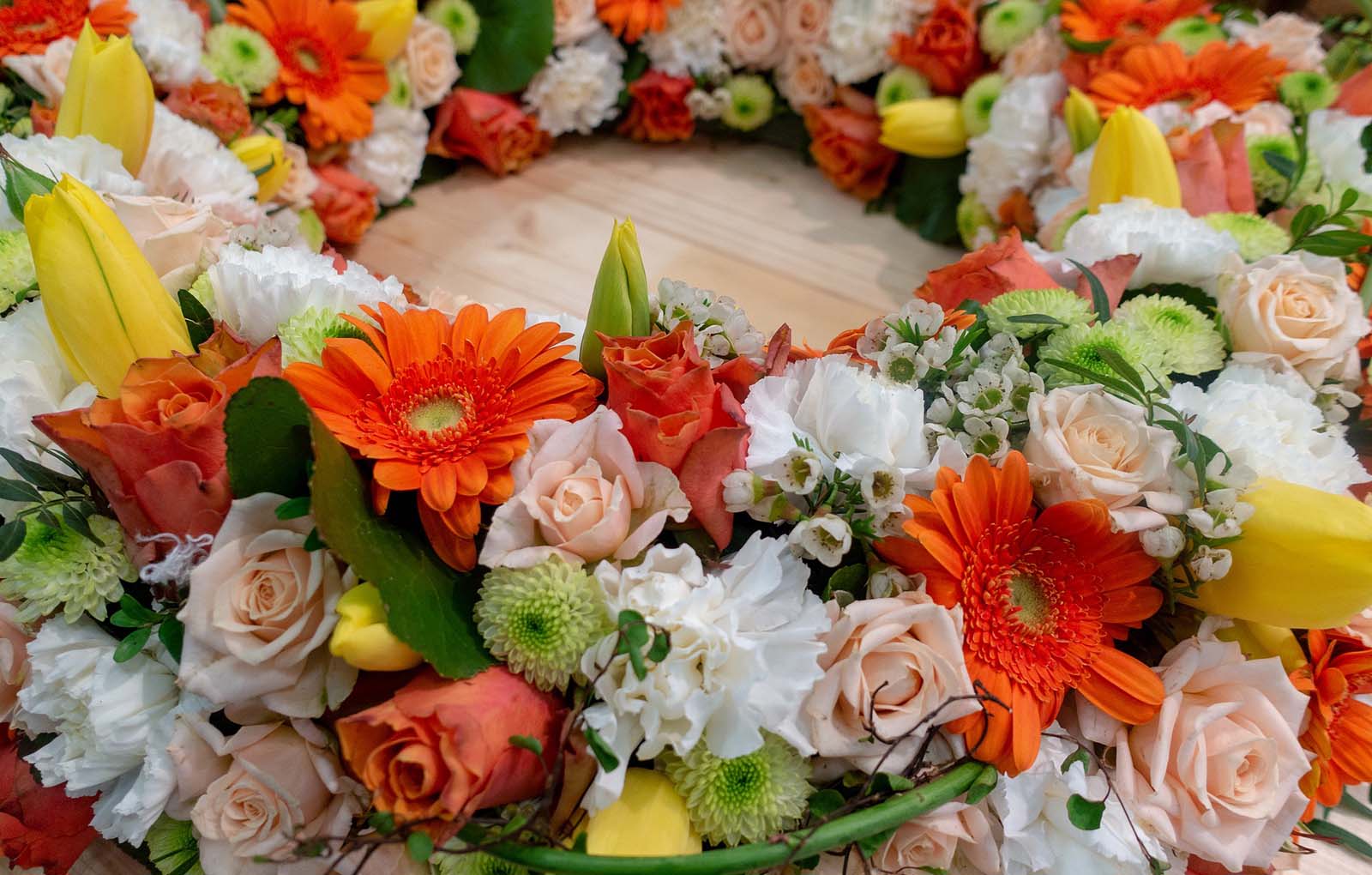 Freshen up your front door, kitchen or windows with a spring wreath. This is the perfect decoration to have in your home to greet spring and welcome your visitors. Lavender, peonies and dog violets are all great flowers for a spring wreath.
For the ultimate spring makeover, book your FREE design appointment with your local Sigma 3 Kitchens showroom and start bringing your dream home to life.
Book
your free design consultation

online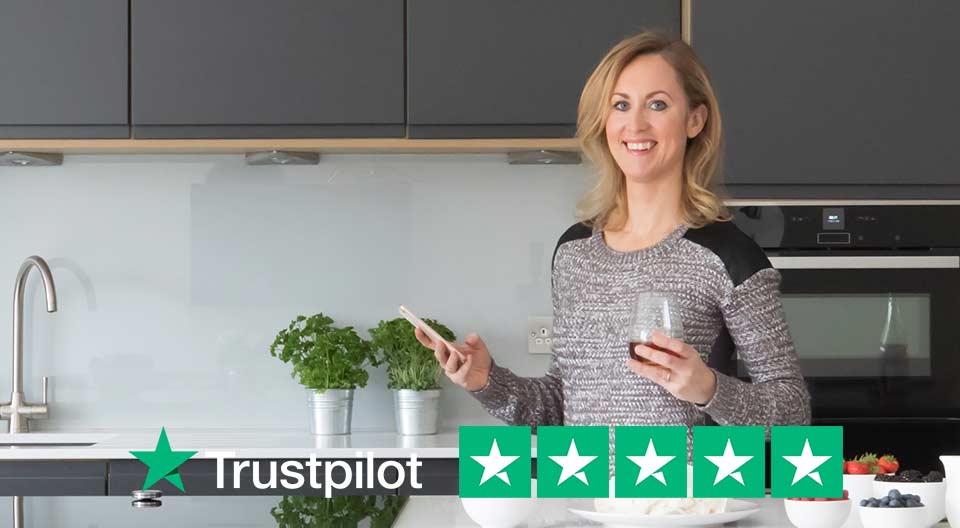 Have fun creating your wishlist, get a free 3D design & quote and talk about Finance Options. We'll give you an amazing experience.
Find even more inspiration in our brochures & magazines
See all our customer stories
Hear about the amazing experience that our customers have with us.