Making a house into a home is an experience that everyone should enjoy. It can be those little details or the individual style that you create which makes your home unique and beautiful.
Of course the kitchen, being the heart of the home, is one of the most important things to get right. We pride ourselves on making your dream kitchen a reality, and that's exactly what we did for Lizzy…
Lizzy had her kitchen designed by Ollie Willcox from our Sigma 3 showroom in Esher. She features the finished design prominently on her thriving home account on Instagram. It's called @thelittlelondonhome and displays those details that make a house a home. We took a closer look at her kitchen…
When Lizzy first moved into this Victorian villa in South London there was a lot of work to do. The kitchen was originally much smaller and a separate lean too stood the other side of the kitchen wall. They knocked the kitchen and dining rooms together and demolished the lean-to. They also added a side return extension and expanded into the rear garden to create a larger space. This space was then designated for a spacious kitchen and dining open plan living area.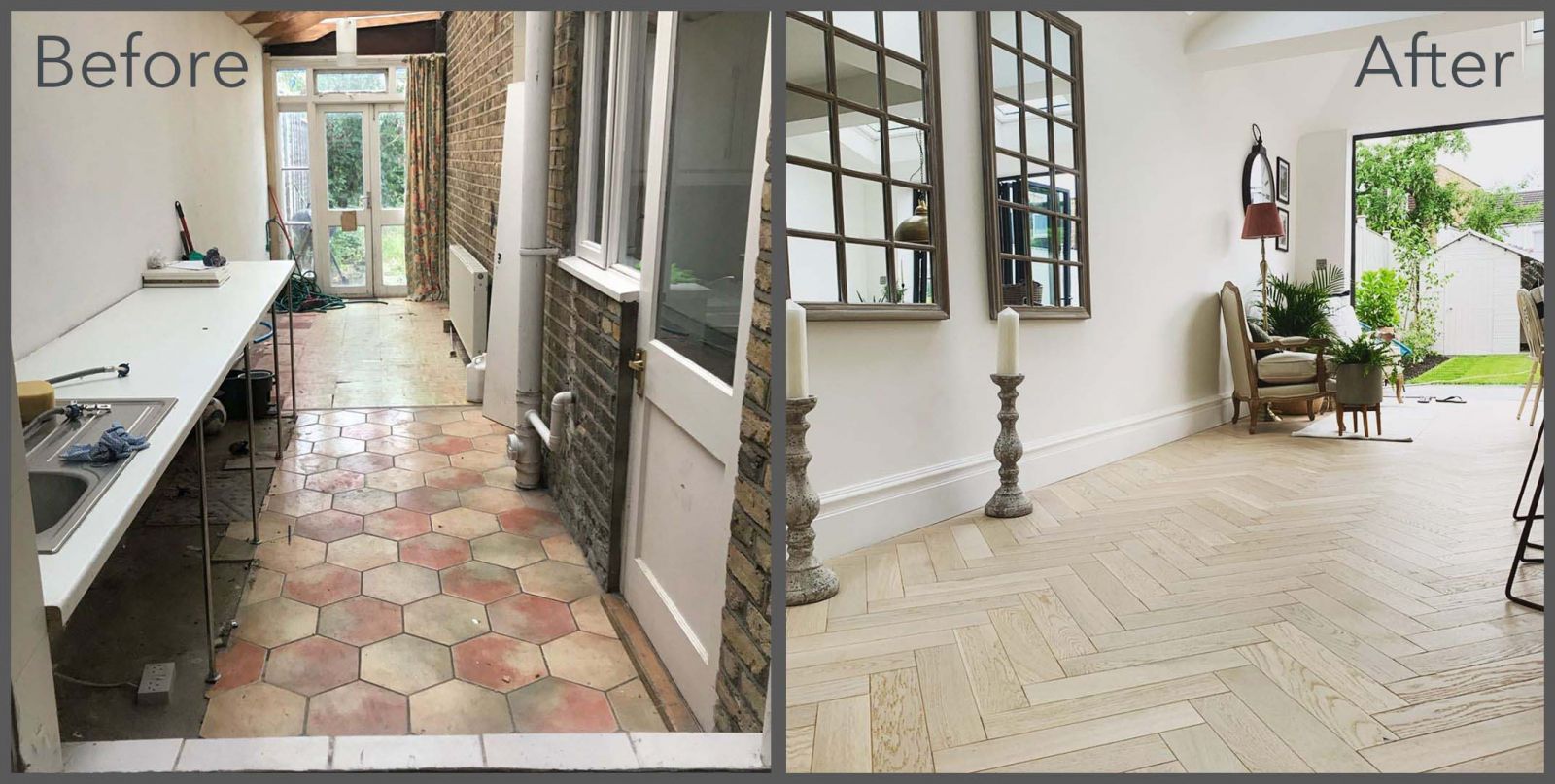 Sky lights were inserted into the side return and bi-fold doors opened onto the rear garden. This created a beautifully light space in which to put a Sigma 3 kitchen.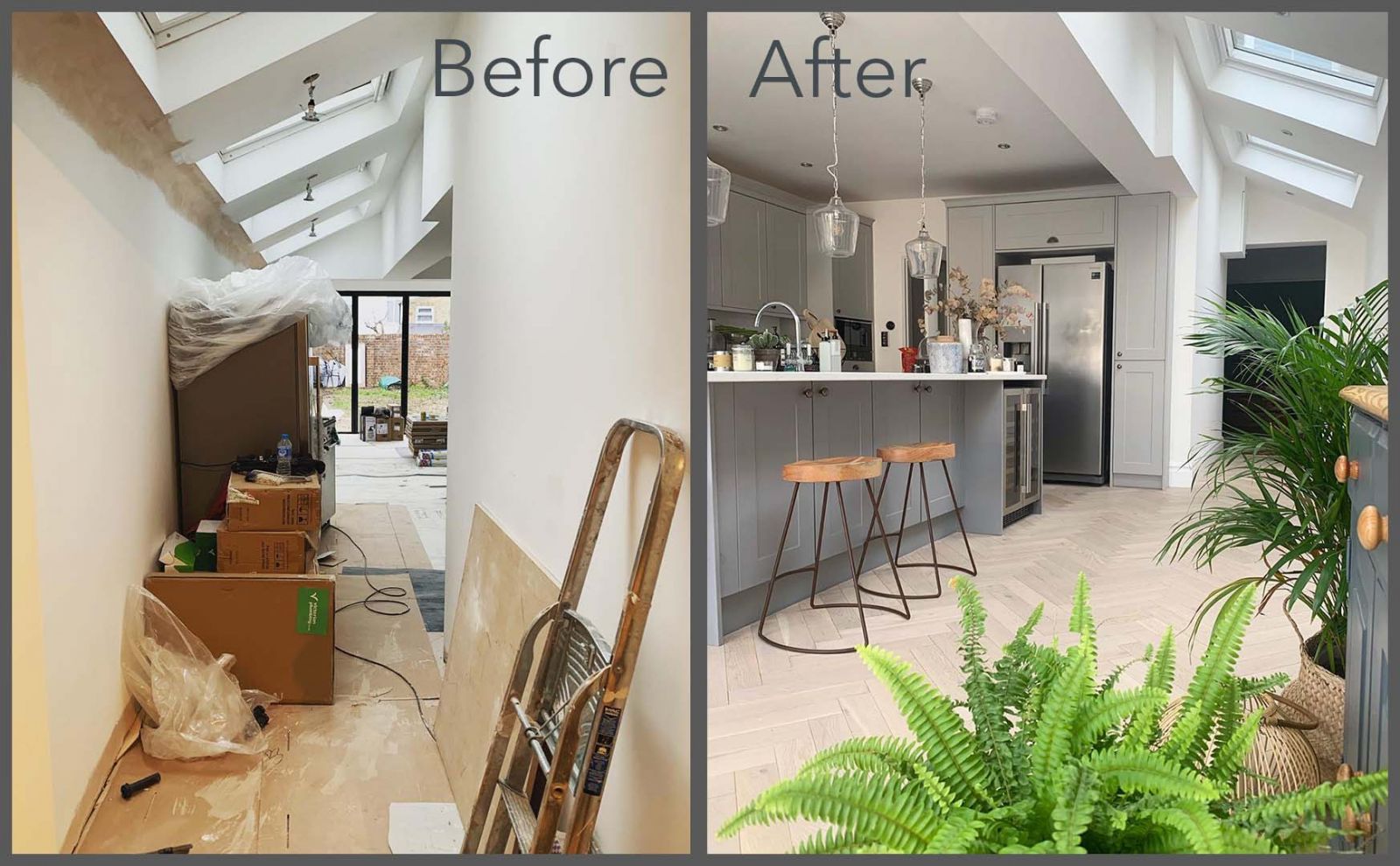 Lizzy opted for our Masterclass Collection of kitchens which focuses on making the inside of the kitchen just as beautiful as the outside while also maintaining outstanding quality. She chose a shaker kitchen design with a mix of shades from our neutral colour palette, Light Grey and Dust Grey.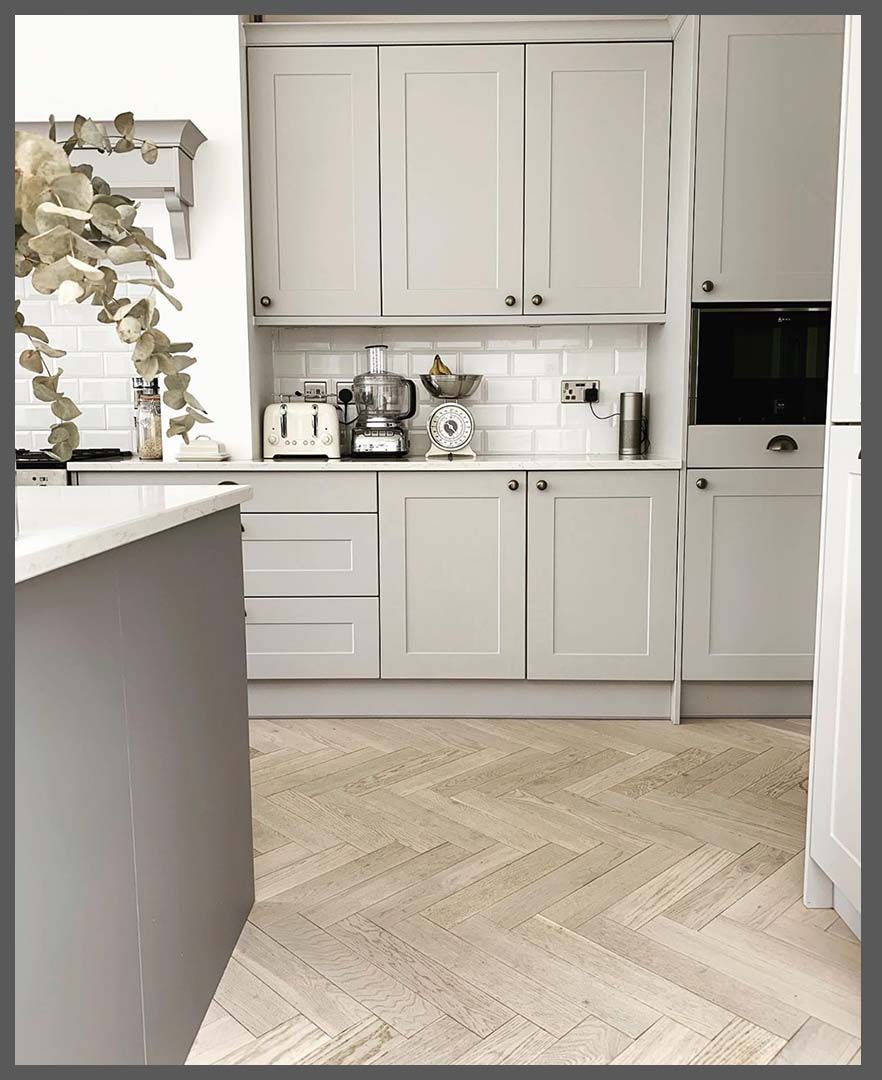 Lizzy said "Sometimes it's just all about the grey and white. I keep reading [that] these colours are on the way out but I will always be a neutral colours girl."
To add the illusion of even more space, Lizzy has introduced large, decorative mirrors that hang opposite the kitchen. Next to these she has placed a dresser that she's dressed with elegant features that make the space homely. Some of which include vibrant green plants like ferns which bring the space to life.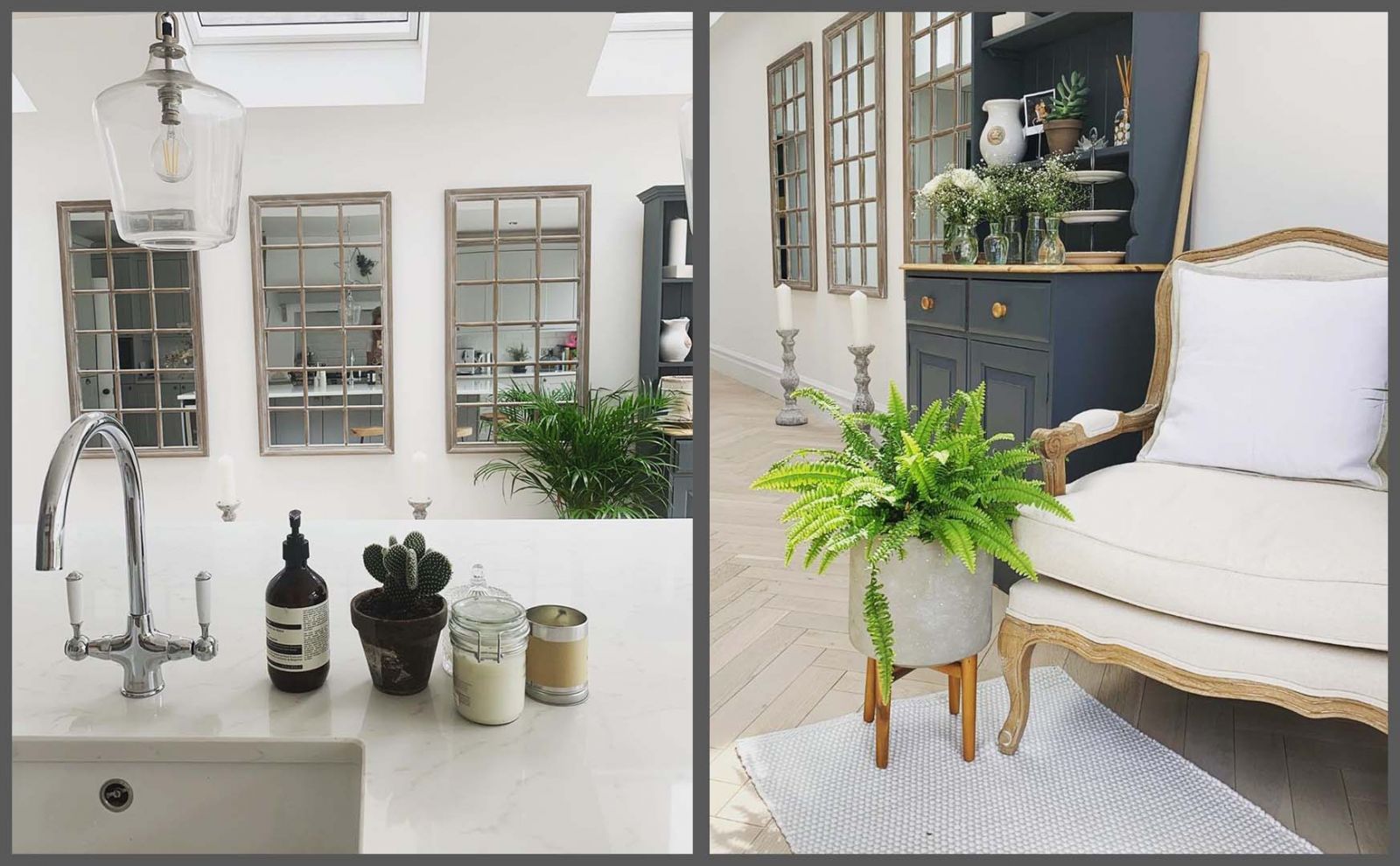 The kitchen itself features a mantle above the oven as a focal point. The American style fridge freezer is enclosed with additional cabinetry for more storage and at the top of Lizzy's kitchen wish list was a large kitchen island. The island includes more cabinetry and a wine fridge. Its worktop is overhung on one side to allow for stools to neatly sit underneath, creating a breakfast bar. For convenience the island also has plug sockets built for baking and cooking electrics or to simply charge your phone within easy access while using the kitchen.
From The Signature Collection, Lizzy's kitchen features a MagnaSpace storage feature. An alternative to expensive and out-dated wirework, the MagnaSpace is a versatile and strong pull-out unit that is able to take immense weight. It provides the perfect storage solution for your food that can remain within easy reach.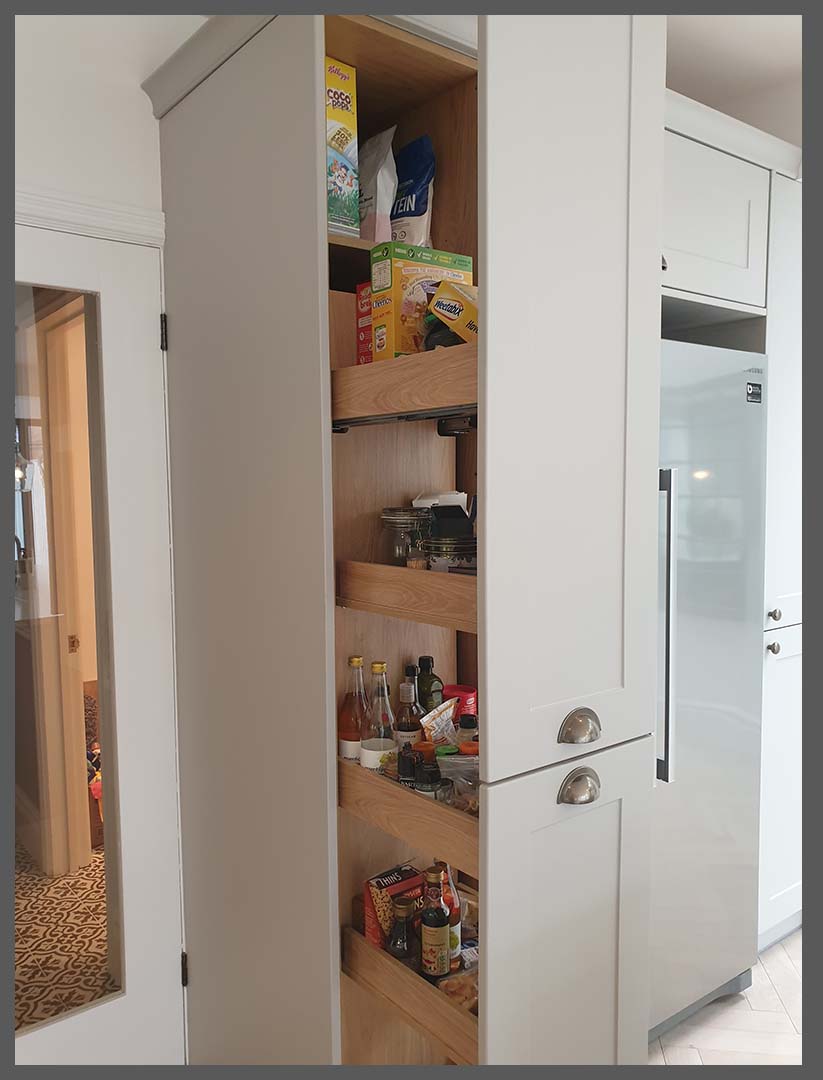 Our Portland Oak drawer interiors can also be seen in Lizzy's chic London home. They give a kitchen that extra bit of wow when opening up cabinets and drawers. They're practical and affordable and really finish off a kitchen design, making beauty more than skin deep.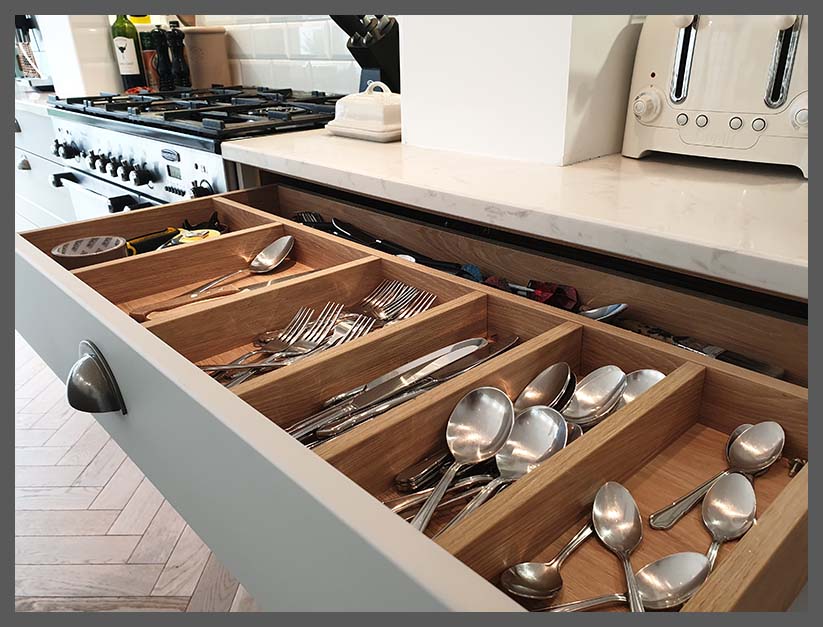 Lighting also plays a great part in making the atmosphere of this kitchen feel magical. Lizzy opted for elegant pendant lighting over her kitchen island. She added spot lighting into the ceiling around the kitchen and underneath the kitchen wall cabinets. These carefully considered lighting fixtures create a warming and cosy feel in a large space.
"I don't think I will ever stop loving this kitchen. [It's] one of my favourite rooms in the house and one which took the most planning when we did the build."
Lizzy's chic shaker kitchen was finished at the end of 2018. She said "[I'm] Excited to start 2019 with our kitchen finished and no more microwave meals". Since finishing the kitchen, they have enjoyed hosting a New Year's Eve party and plenty of summer BBQ's. Lizzy said "I'm so happy with the end results".
We're so pleased that we were able to make Lizzy's dream kitchen a reality! Enquire for free with your local showroom.
[Some images are courteous of Lizzy from The Little London Home's Instagram account.]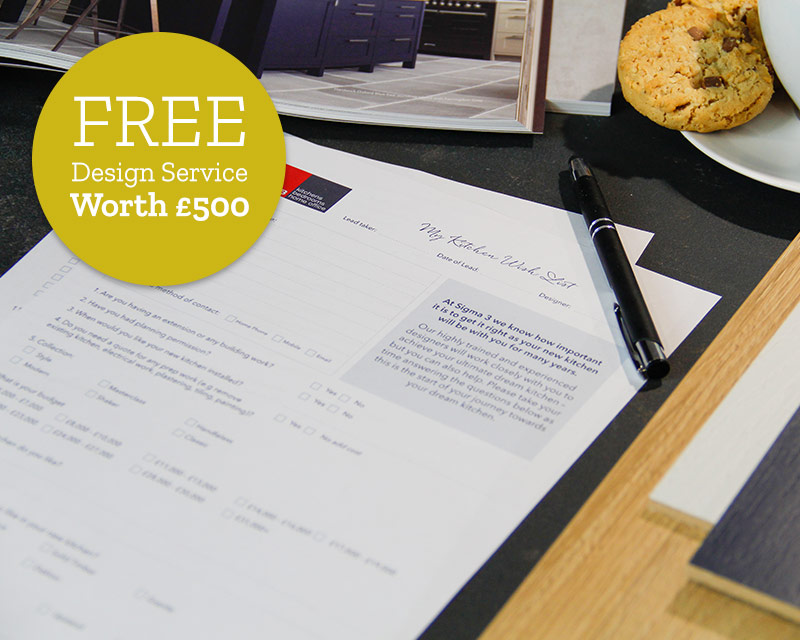 Start your journey with a FREE design appointment
Meet a designer in one of our beautiful showrooms - we can create a fitted kitchen that matches your requirements in terms of design, function and budget.
Book A Free Design Appointment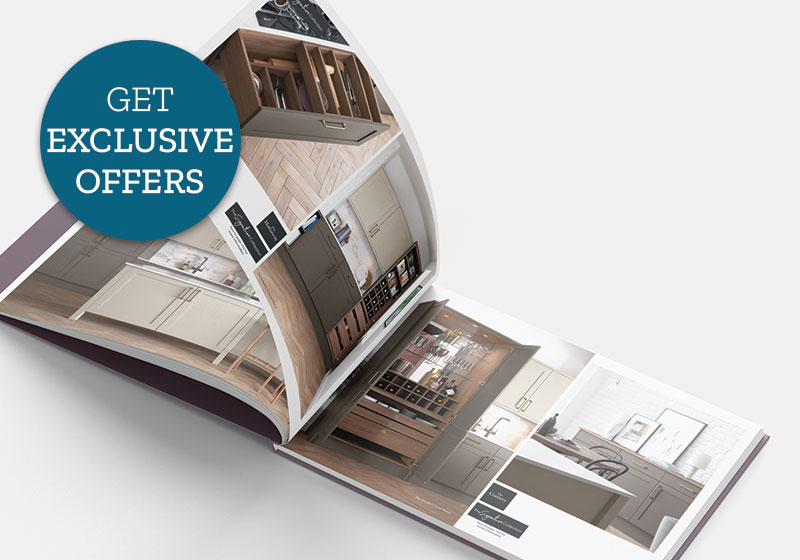 Not ready to visit us just yet?
Then why not take a look at our beautiful selection of free brochures - you'll be able to get your copies in the post, and also get access to exclusive offers!
View Our Free Brochures