Kitchen Ideas & Inspiration
You can't go wrong with a white gloss kitchen
Case Studies, Esher / 11 Sep 2020
When Annette and Michael Murphy moved into their Esher home 14 years ago, the existing kitchen was lovely, but not quite to their taste, so they decided it was time for a change.
After visiting several showrooms, the couple chose Sigma 3 Kitchens Esher after being blown away by the proposed rendering of their white gloss kitchen.
What was the brief?
Mr and Mrs Murphy had several specific requirements for their white gloss kitchen. Annette explained she wanted modern kitchen cabinets with clean, sleek lines that went all the way to the ceiling.
In contrast to their old kitchen, Annette and Michael desired a bright and airy space and thought that light gloss kitchen cabinets would do the trick.
The design process
The couple knew they wanted a light gloss kitchen, but during the design process, Annette came to realise she'd prefer to have two colours and create a two-tone kitchen.
After flicking through our brochures, she discovered our H Line Deco range and fell in love with the natural stone textures and the idea of combining them with gloss. They decided H Line Lumina in Scots Grey with H Line Deco in Silver Oxide would be the kitchen of choice.
It was essential to Annette and Michael that the open-plan dining area flowed with the kitchen. Their designer came up with the idea of creating a window seat using H Line Deco cabinets to match the kitchen. Not only did this look great, but the area also offers lots of extra storage.
The outcome
Annette is delighted by how bright and airy her new kitchen is. She explained that everytime she opens her Spacetower larder unit and LineaPlus drawers, she is still amazed by how innovative, and smart the storage solutions are.
Are you ready to start your own kitchen journey?
Our dedicated kitchen designers are intent on creating a kitchen that works best for you in terms of functionality, style and budget. If you're ready to begin your kitchen journey, then book your free design consultation online today.
Or if you're not ready to visit us just yet view our beautiful new brochures and get inspired.
More kitchen inspiration that you might like:
Book your free design consultation online today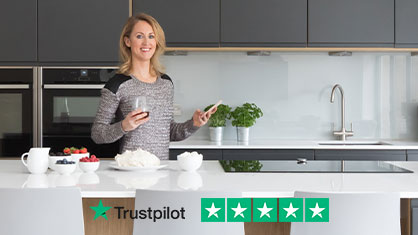 Have fun creating your wishlist, get a free 3D design & quote and talk about Finance Options. We'll give you an amazing experience.
Book now
View our free brochures, magazines and offers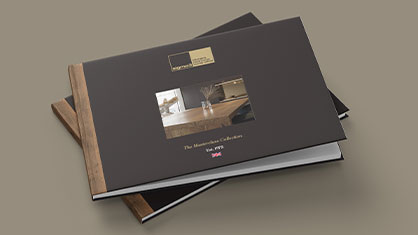 Explore ALL our kitchen and bedroom ranges, plus get exclusive access to our latest offers.
View our brochures
We are here to help you on your kitchen journey