Kitchen Ideas & Inspiration
Could this be the best kitchen makeover in Cardiff?
Cardiff West, Case Studies / 05 Aug 2021
Kitchen makeovers don't come trickier than this. But, with the help of kitchen designer Martyn and Sarah Beeny's Renovate Don't Relocate, what started as a disappointing kitchen is now a beautifully reinvented space.
Dylan and Eloisa purchased their Cardiff townhouse in 2020 but soon came to realise the layout was incompatible with their lifestyle.
The couple were looking forward to putting the kitchen through its paces, but after just a few months in their home, their dreams of entertaining loved ones post-lockdown was in tatters.
It became clear that hosting guests would be challenging due to the isolating layout of the kitchen and the ground floor. The ill-suited structure and inadequate storage saw Dylan and Eloisa getting under each other's feet, and communicating from the separate kitchen and dining area seemed impossible.
Enter kitchen designer Martyn Harris. At their design consultation, Dylan and Eloisa were blown away by the proposed kitchen design and instantly got the ball rolling.
What was the brief for the kitchen makeover?
With the disjointed layout of the first floor now scrapped, the couple required a kitchen that worked seamlessly with their new open-plan space.
The kitchen makeover needed to match the modernisation of their home, so Dylan and Eloisa wanted a contemporary scheme filled with stylish colours. Eloisa explained that she loved wood textures and wanted to infuse wood accents into the design where possible.
The design process
Dylan and Eloisa opted for our modern kitchen range Sutton with on-trend colours New Forest and Scots Grey.
To satisfy Eloisa's fondness of natural wood tones, Portland Oak crate drawers and open shelving were added to the scheme. These stunning design features bring warmth to the scheme whilst simultaneously creating more space for crockery.
Ample storage was essential to ensure the open-plan space stayed uncluttered. So, the couple opted for our beautifully spacious corner pantry, The Lansbury. This innovative storage solution utilised the room's tricky corner space allows easy access to stored goods.
Our kitchen designers are nothing but experts in thinking outside the box, and that's precisely what Martyn did when designing a home for the house's resident robot vacuum cleaner. Martyn designed an inconspicuous gap underneath the peninsula where the vacuum could live when out of use.
The outcome
Gone are the days of eating meals on trays in separate rooms and rummaging through cupboards.
Now, the true potential of Dylan and Eloisa's townhouse is truly unlocked. The new kitchen has become a practical, stylish hub of socialisation where the couple spends most of their time.
Are you ready to start your kitchen journey?
If Dylan and Eloisa's kitchen makeover has inspired you to start your journey, speak with your nearest Sigma 3 Kitchens designer today. Our design consultations are free, and there's no obligation to take things further if you're not ready!
Book your free design consultation online today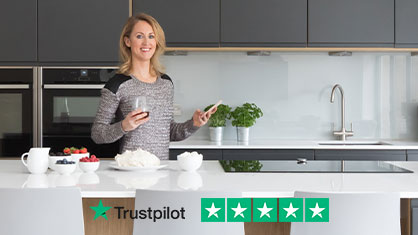 Have fun creating your wishlist, get a free 3D design & quote and talk about Finance Options. We'll give you an amazing experience.
Book now
View our free brochures, magazines and offers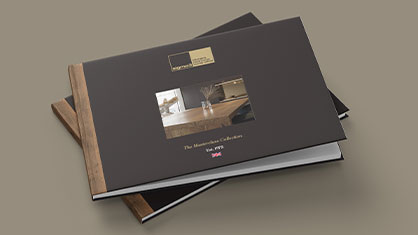 Explore ALL our kitchen and bedroom ranges, plus get exclusive access to our latest offers.
View our brochures
We are here to help you on your kitchen journey