Breathing space
Roma Graphite, designed by Lisa Foggan in our Sigma 3 Cardiff East showroom and featured in EKBB Magazine's April Edition.
An extension worth waiting for. With the help of Sigma 3 Kitchens the Greedy family created a beautifully modern kitchen to suit their every need.
The brief
When Mark and Lucy made the decision to extend their kitchen space they wanted to ensure it was perfect. Enlisting the expertise of their local Sigma 3 kitchen showroom at Colchester Avenue, the challenge was set. The brief was to create a versatile space for their Cardiff home that everyone could enjoy, Lucy explained:
I wanted a big square on the back of the house, so I could keep it as open as possible so the space can adapt to children, teenagers and adults.
A beautiful open plan design
By creating a utility room for functions such as the washing machine the Greedy's had much more space to play with. They opted for a large island, acting as both a functional and social space.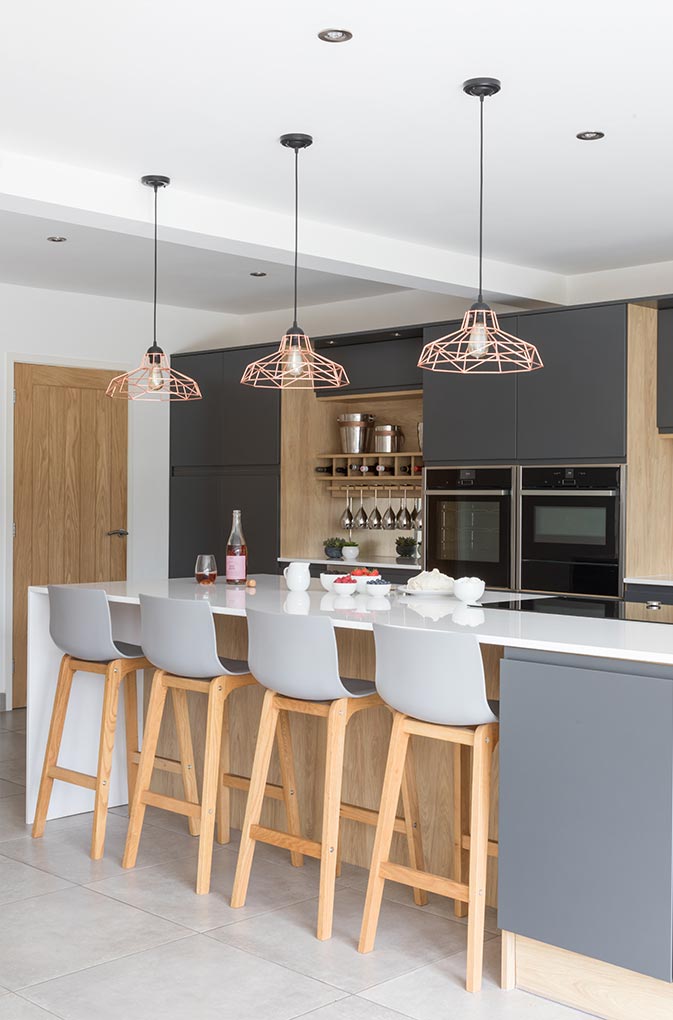 To fully achieve the open plan dream the kitchen is full of multi-functional storage to minimise the clutter of everyday life.
The cabinets have a light sheen that makes them tactile, and the oak makes all the difference
The Portland Oak finish, exclusive to Sigma 3, adds a real sense of warmth to the kitchen and enhances the light in the space. Meanwhile, the semi handleless door creates the effect of clean lines and allows the kitchen to flow.