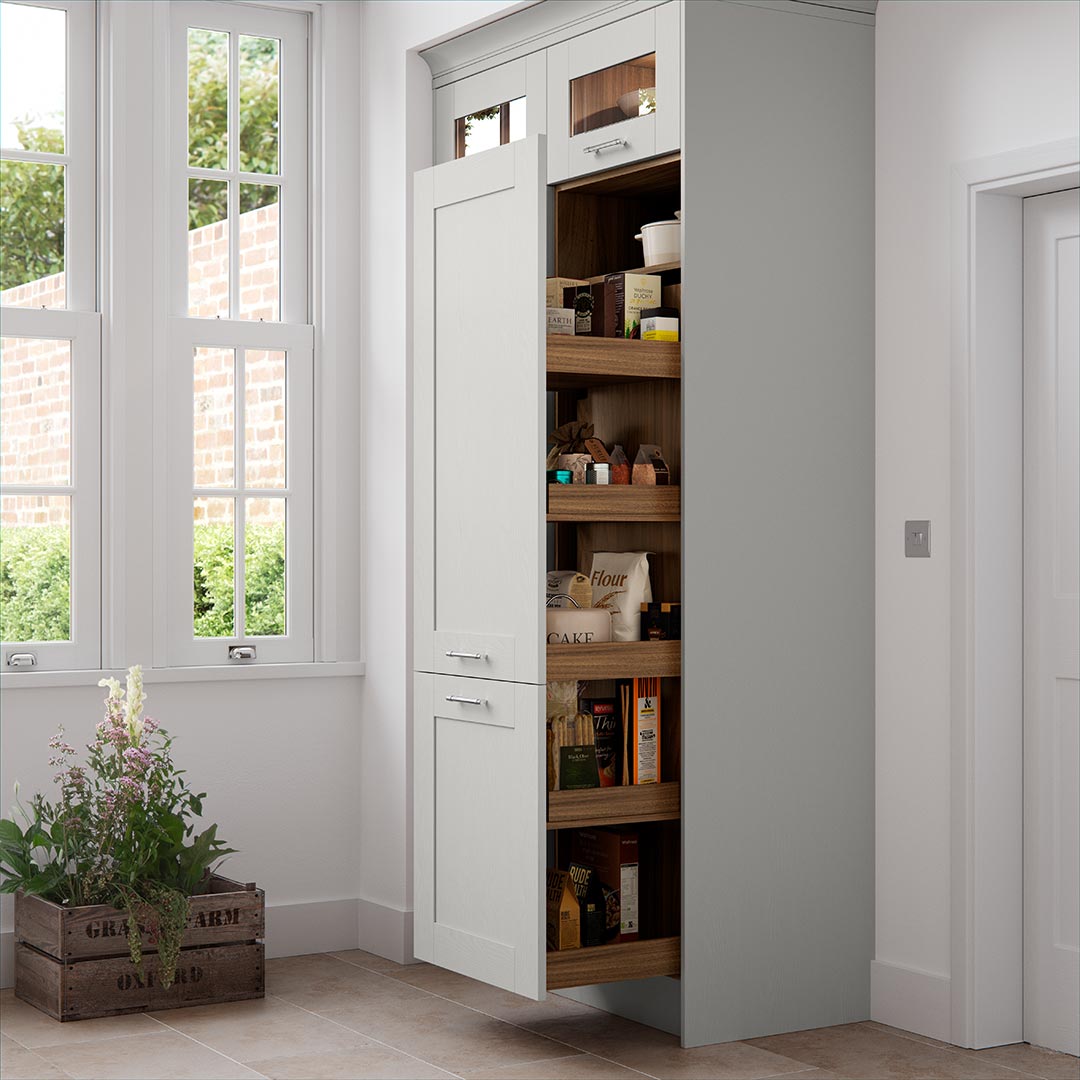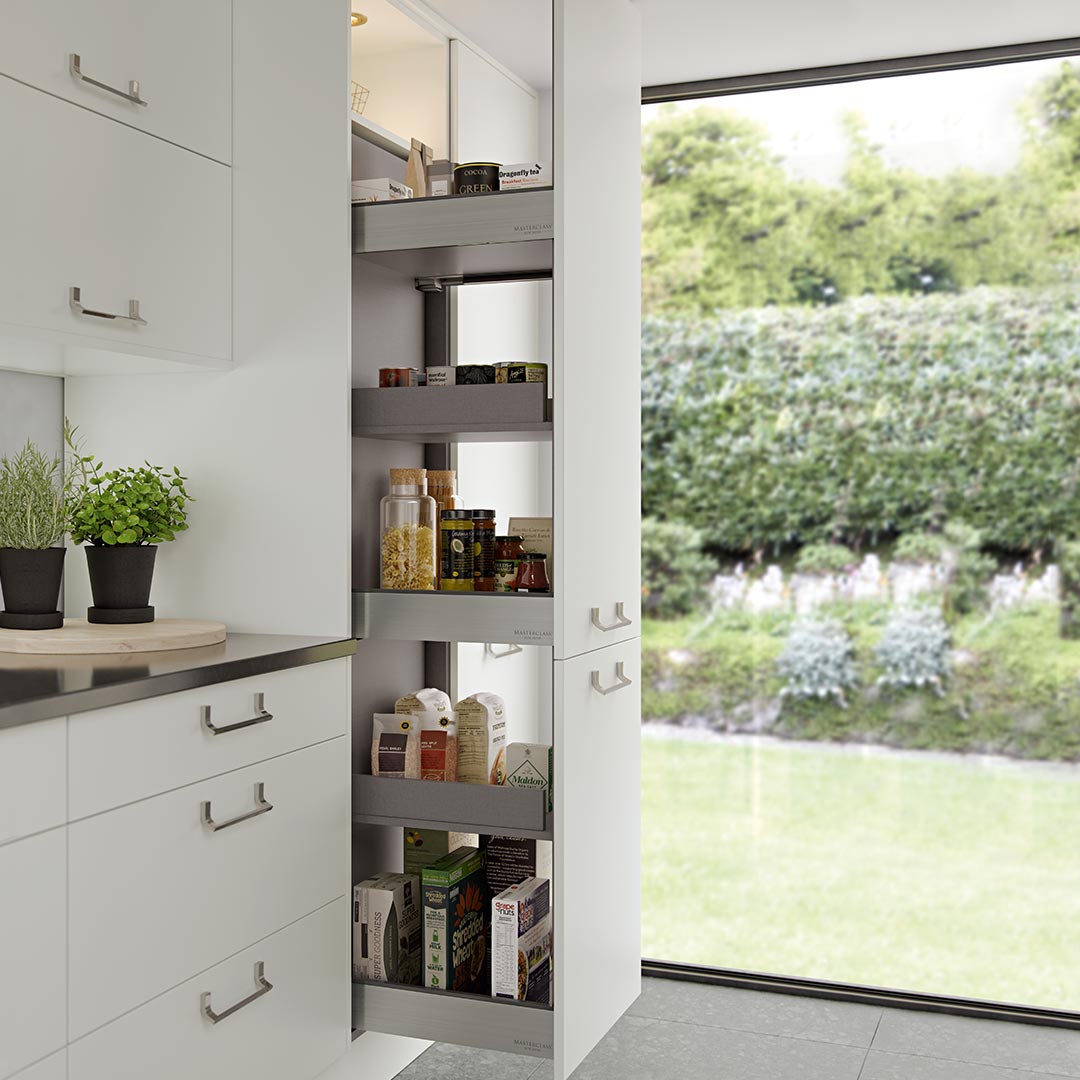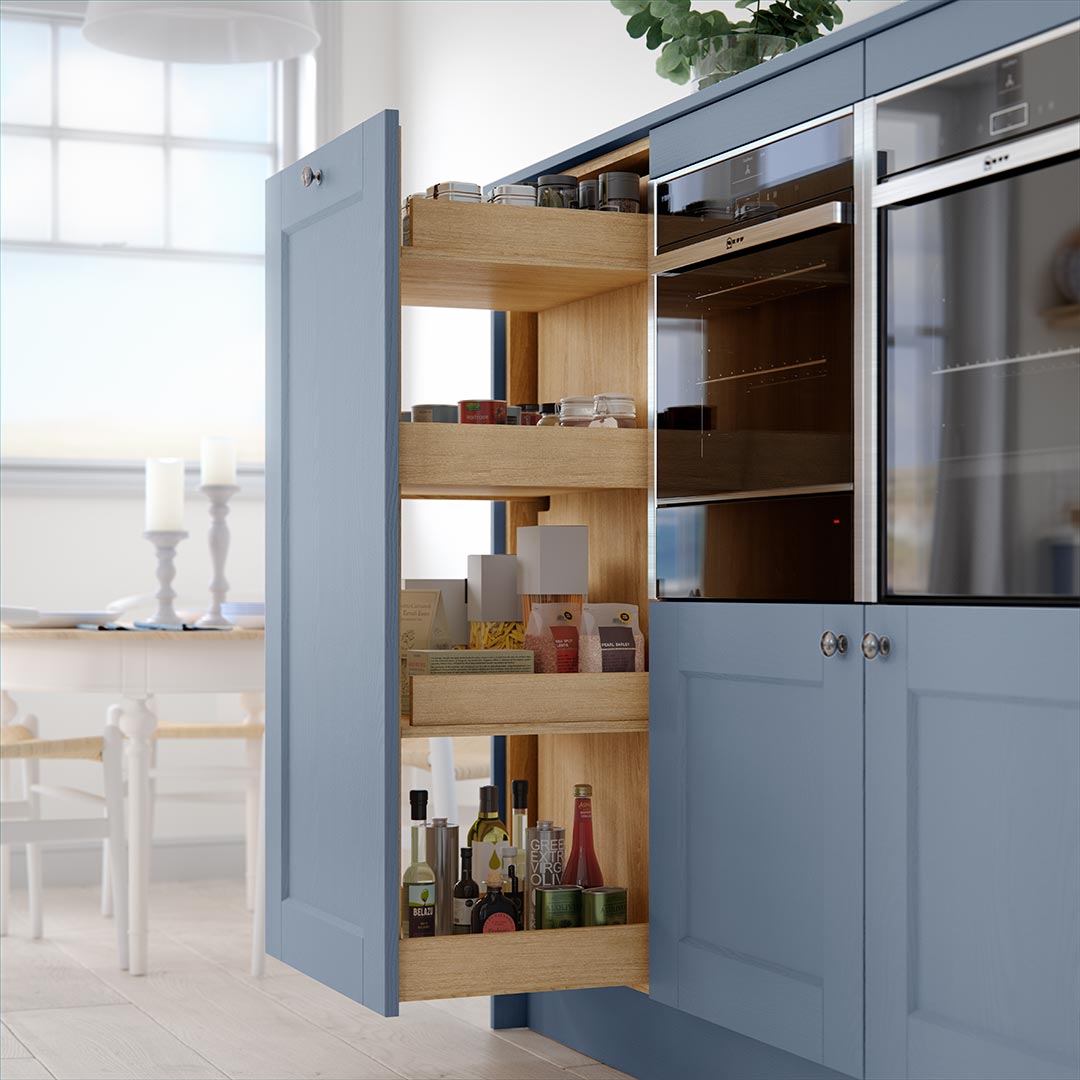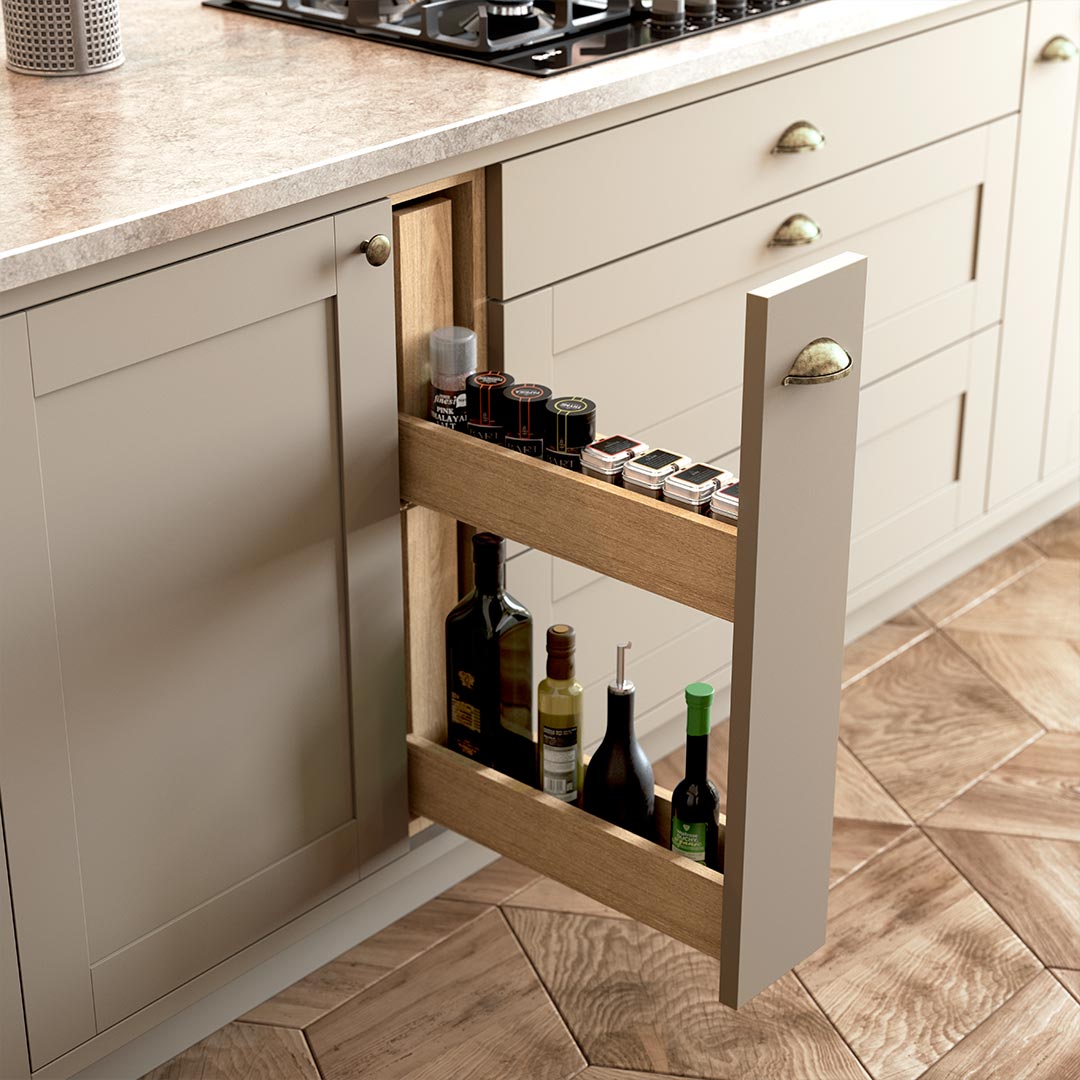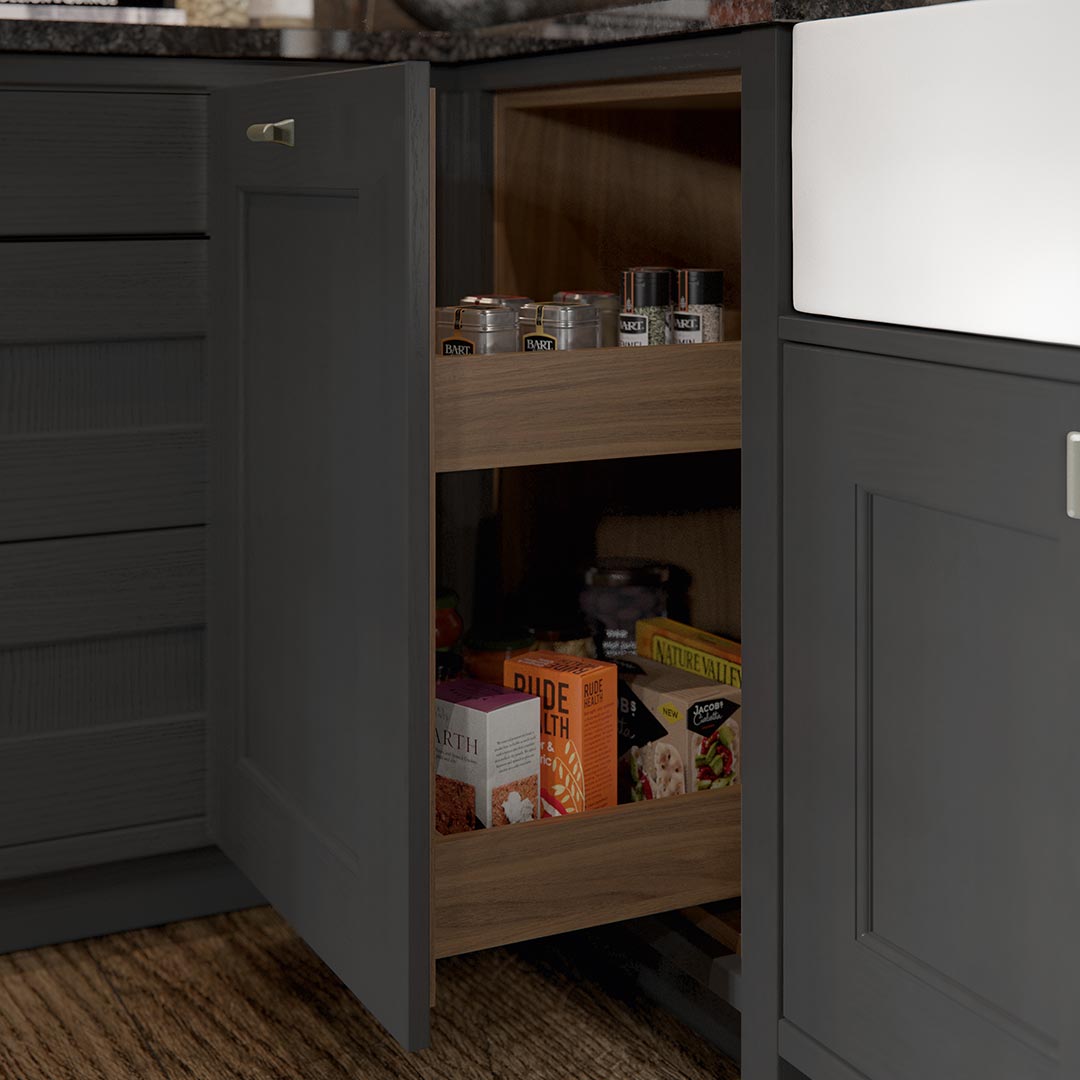 MagnaSpace
Pull out larders
MagnaSpace is a strong, versatile and flexible pull-out storage unit. Available in a wide range of widths and heights, MagnaSpace will suit the needs of the most demanding of spaces and lifestyles.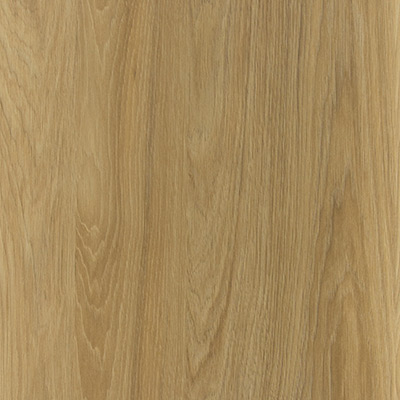 Portland Oak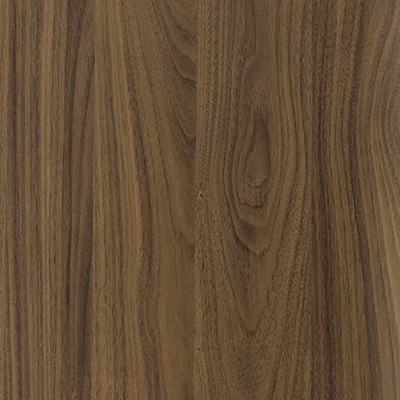 Tuscan Walnut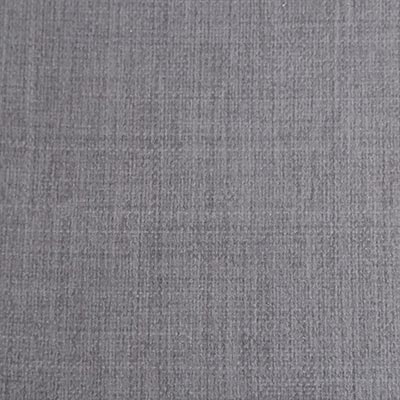 Anthracite Linen
150mm (base unit only)
300mm
400mm
500mm
600mm
720mm
1250mm
1825mm
1970mm
2150mm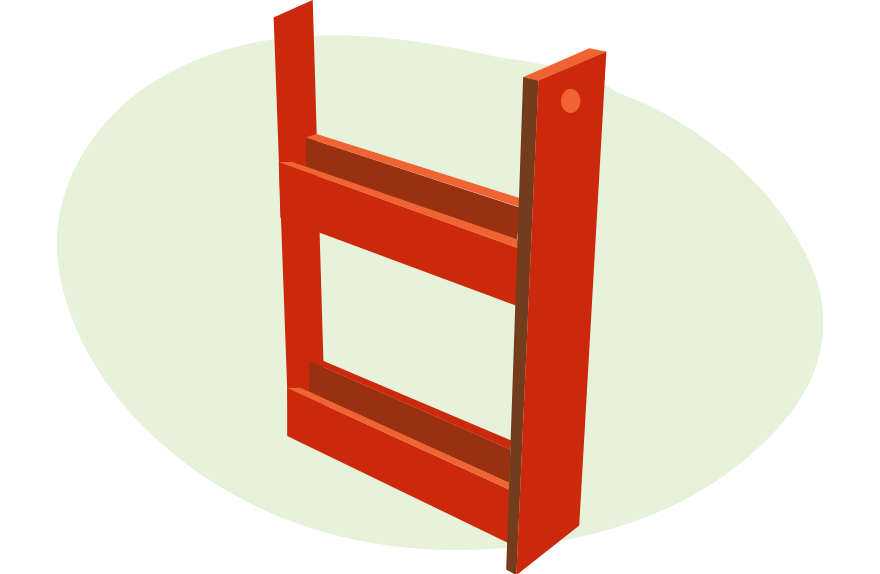 Looking for kitchen storage ideas?
Let us walk you through our kitchen storage ideas, and how each storage piece can complement your own kitchen and lifestyle.
Kitchen storage ideas
Start your kitchen journey