Angela Gray's Cookery School
We are proudly sponsering Angela Gray's Cookery School at Llanerch Vineyard
Angela Gray, the food writer, food consultant, broadcaster, and former chef to the rich and famous has opened her cookery school in the picturesque Llanerch Vineyard with the help of Sigma 3 and Neff.
We have fitted a range of cutting edge modern kitchens in the Cookery School, complete with the latest Neff appliances, to give the cookery students a fantastic culinary experience.
The cookery school will allow you to leave all your cares behind as you unleash your creative spirit. Their courses are packed with culinary inspiration from start to finish; you won't believe how much you will achieve in just a day.
Click here to see the courses available.
Each class includes a short demonstration of some of the techniques you will use throughout the day. Everybody has their own work station, cooks his or her own feast to take home, and has lunch at around 1.30pm. This is such a great way to spend a day, and you can turn it into a fabulous weekend with accommodation at the Vineyard.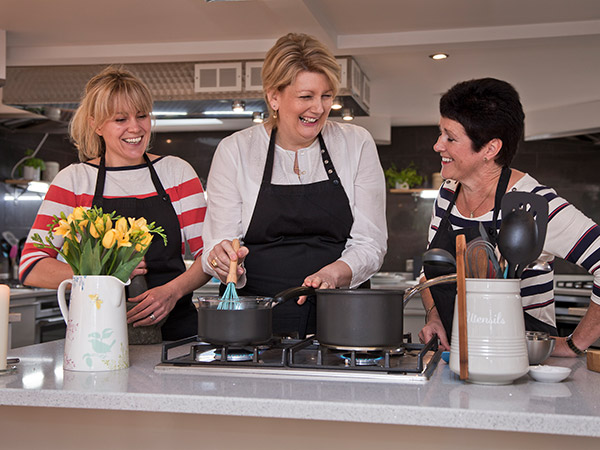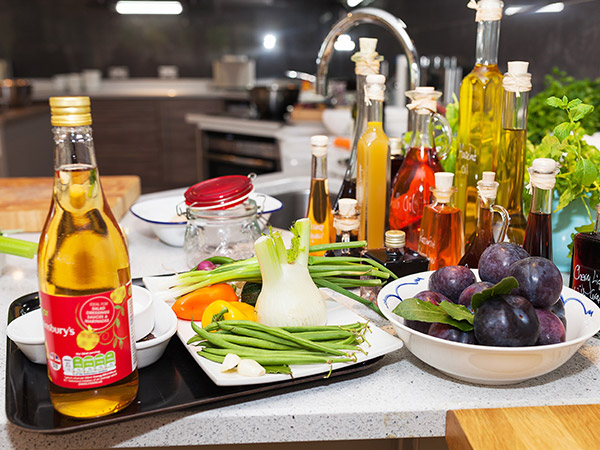 Where to find us:
Llanerch Vineyard, Hensol, Vale of Glamorgan, CF72 8LF
01443 222716
enquiries@angelagray.co.uk
We are committed to giving our customers an amazing experience