WELCOME TO OUR BEDROOMS PAGE
Featuring a stunning range of bedrooms - all made here in the UK.
Your bedroom is your sanctuary. Somewhere to sleep, to chat and to relax. It should be as individual as you are - whether that's calm, funky or traditional.
But whatever your style, your bedroom needs to be practical too with enough storage space and features so that it meets all your requirements. Why not be inspired by the great choices we have to offer?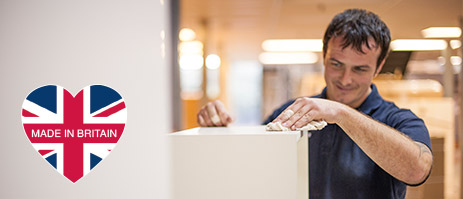 You're in safe hands
We've been designing and making furniture since 1975, right here in the UK, so we really are experts and our business has been built on good quality, value for money products.
Our kitchens start at just £2,500 and can go well over £25,000, but we always design to your budget, not ours. We also have the Express range of kitchens, which are even better value for money, and can be delivered and installed very quickly.